Relationships are Infrastructure: Building bonds across our affinity sector to break down silos
This is a collaborative blog post as part of the GIA series continuing the conversation about the role of PSOs in moving the field toward equity.
Philanthropy often organizes panels to talk about breaking down silos, but philanthropy serving organizations (PSOs) and affinity groups across our sector are walking the talk and organizing together in new ways to break old patterns and confront trying times.
Our PSO peers have given us opportunities to see intersectionality manifest in philanthropic practice and to see racial equity as a means to justice and liberation.
While many in our sector have been exploring this concept for decades, after the 2016 elections, the affinity group community took stock and redoubled our aim to connect to each other and move forward together. While we could point to an evolution underway in efforts to bring diversity, equity, and inclusion front and center within our sector, the new and increasing attacks on people, place, and planet - here in the United States and across globe - led us to be bolder in reaching out to our colleagues across the affinity landscape. We are united in facing new terrain and stepping up our efforts to reflect those realities. We changed not just our own focus but how and with whom we organize.
Grantmakers in the Arts (GIA) and the Environmental Grantmakers Association (EGA) joined together with more than 30 affinity group partners to organize the Affinity Equity Summit and the Solidarity, Defense, and Action Briefing. The end result of these convenings was affinity groups spanning issue, identity, and geography to gather and bring over 200 foundations together to grapple with the unprecedented assault on environment, immigration, democracy, and cross-cutting areas of focus.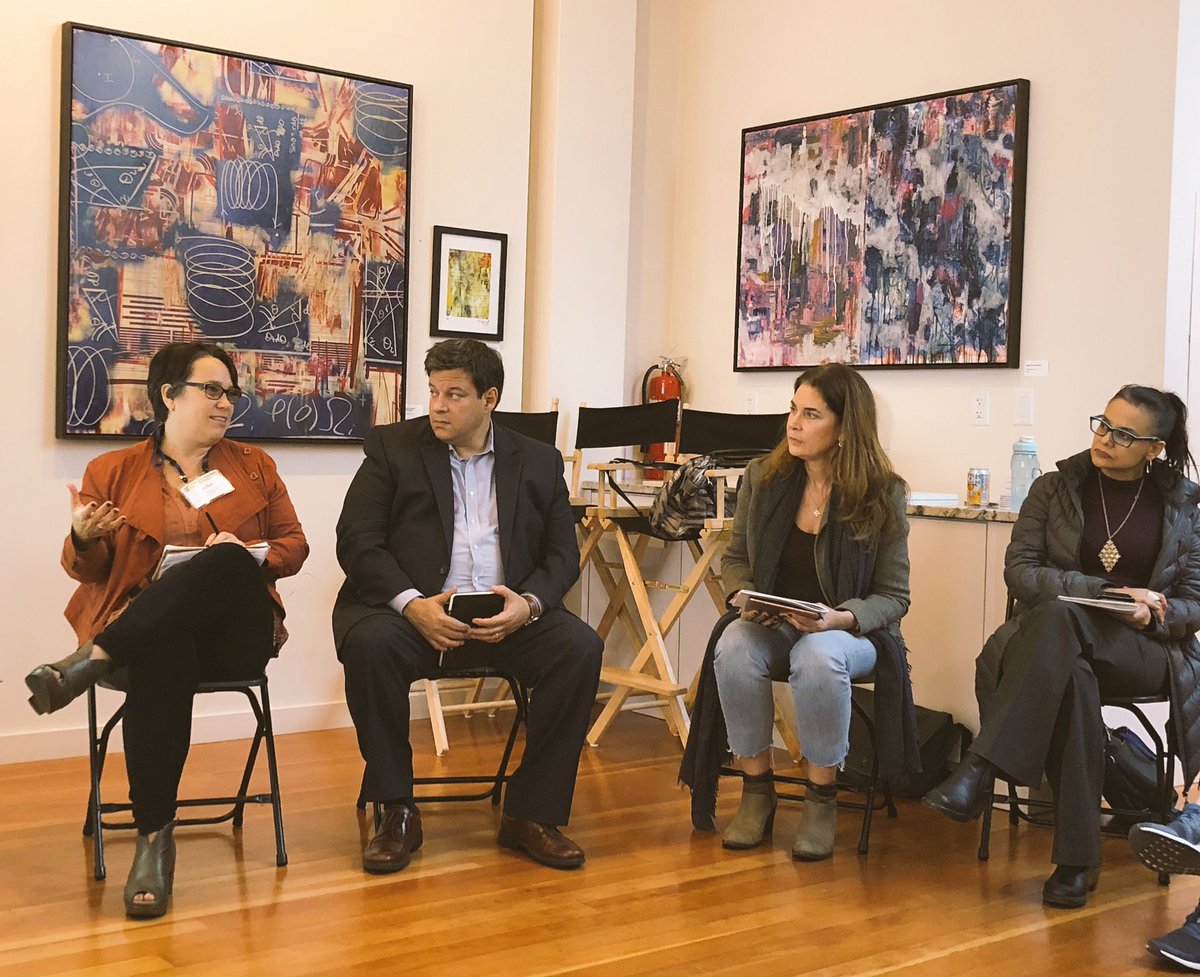 GIA was among the participants at the Affinity Equity Summit and had the privilege of learning from peers where our own work has stood on the hierarchy from diversity to inclusion to equity to justice to the pinnacle of liberation. GIA has had a commitment to racial equity for years, and with our PSO peers, we recognized how much opportunity there was for continuous learning and sharing with our member organization.
GIA has subsequently had the privilege of joining Funders Committee for Civic Participation and other PSOs in advocating to the current federal administration against the inclusion of a citizenship status question in the U.S. census, citing the negative impact it will have on the allocation of public resources for arts education among so many other negative impacts. We have shared the voices of artists whose work is focused on the environment with EDGE Funders Alliance conference attendees. GIA has also shared our experiences learning about racial equity in arts grantmaking with United Philanthropy Forum. Our PSO peers have given us opportunities to see intersectionality manifest in philanthropic practice and to see racial equity as a means to justice and liberation. This has given us rich material to share with our grantmaker members to help inform their individual philanthropic practices.
The collaboration did not end there. Having worked together on the Summit and Briefing, EGA, GIA, and Hispanics in Philanthropy partnered again for a joint session this fall at GIA's annual conference. We shared with arts funders what is percolating from throwing out silos and old notions of how associations operate and replacing them with trust, experimentation, and above all else, connection.
At the joint session, the energy was palpable and a packed room learned from each other that just as artists do not work in silos, neither should funders nor affinity groups. There is change underway within foundations where walls between programs areas are coming down.
These efforts are just one piece of the puzzle in a much larger picture. However, the big picture is reflecting stronger relationships and presenting openings where real breakthroughs can happen.
Our sister affinity organizations are energized by building with and learning from each other and are eager to continue deepening our collaborative efforts. Here are a few upcoming efforts to connect to: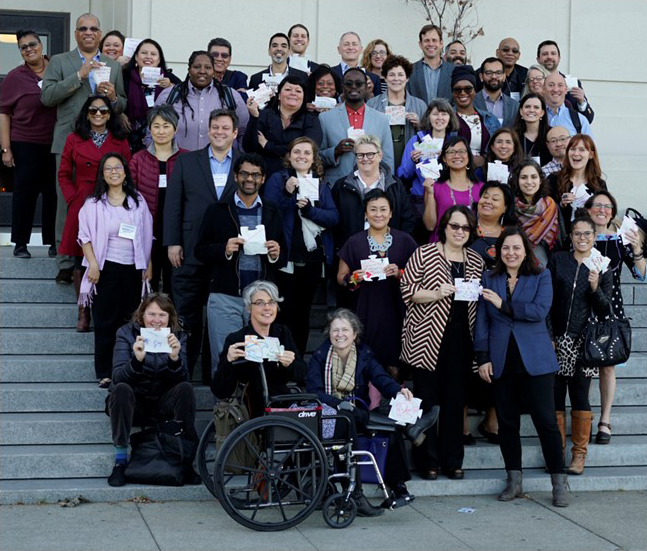 To learn about other affinity organizations you can be a part of, click here.
Philanthropy-serving organizations (PSOs) hold a unique position in the nonprofit-sector. Join GIA on December 4 and learn why you should be a part of a PSO in the webinar "The Value of a PSO." Details here.