2019 GIA Conference: Registration Opens Today
Registration for the 2019 GIA Conference: Cultural Intersections in Denver, Colorado opens today. The vibrancy of Denver's cultural community is visible throughout its street art, the independent music scene, community theater, musical classrooms, a deep spoken word tradition, and eclectic arts districts, and we look forward to exploring it with you. This year's conference will be held Sunday, October 13 through Wednesday, October 16, featuring over 40 sessions as well as inspiring keynote presentations and performances. All GIA members are eligible for discounted conference registration. Be sure to take advantage of the early bird rate.
Visit the conference website
for updates throughout the registration period.
New Reader Available Online
The Summer 2019 (Vol 30, No. 2) issue of the GIA
Reader
is now available!
This issue of the GIA 
Reader
 and all summer issues moving forward will be published and distributed digitally. We take seriously the crisis of climate change and strive to improve our environmental responsibility. A major theme throughout this issue is intended and unintended impact. With this in mind, we will now consider the GIA
Reader
among our ongoing initiative to reduce our carbon footprint includes recycling name tags and minimizing handouts at conference and workshops, using paperless systems for HR operations, and purchasing carbon offsets for our full staff's annual conference travel. We thank you for joining us in this initiative.
Highlights from this issue include an exploration of Black and Brown communities' histories through public art and public space; Lulani Arquette discussing the impact of the climate crisis upon Native communities' cultural practices; Anne Focke examining the role of difference in community wellness initiatives with the Humboldt Area Foundation; and the impact of community chorale programs for older adults.
Read it here
.
Webinar Alert: "Creating a State Data Culture to Inform Investments in Arts Education" today
Join today a webinar to examine a collaboration between the National Endowment for the Arts and Education Commission of the States to build states' capacity to report on the arts education data they collect. The webinar will focus on the current climate for such work in states, strategies and tools for supporting state-level data efforts, and the value of incorporating arts education data into broader efforts to promote a culture of information in states.
Hear from Ayanna Hudson, director of Arts Education at National Endowment for the Arts, and Claus von Zastrow, principal of Education Commission of the States, as they discuss how this work complements and reinforces ongoing efforts to track arts education data at the state level. This webinar is brought to you by the National Endowment for the Arts and Education Commission of the States, in association with Grantmakers for Education, and Grantmakers in the Arts.
Details and registration here
.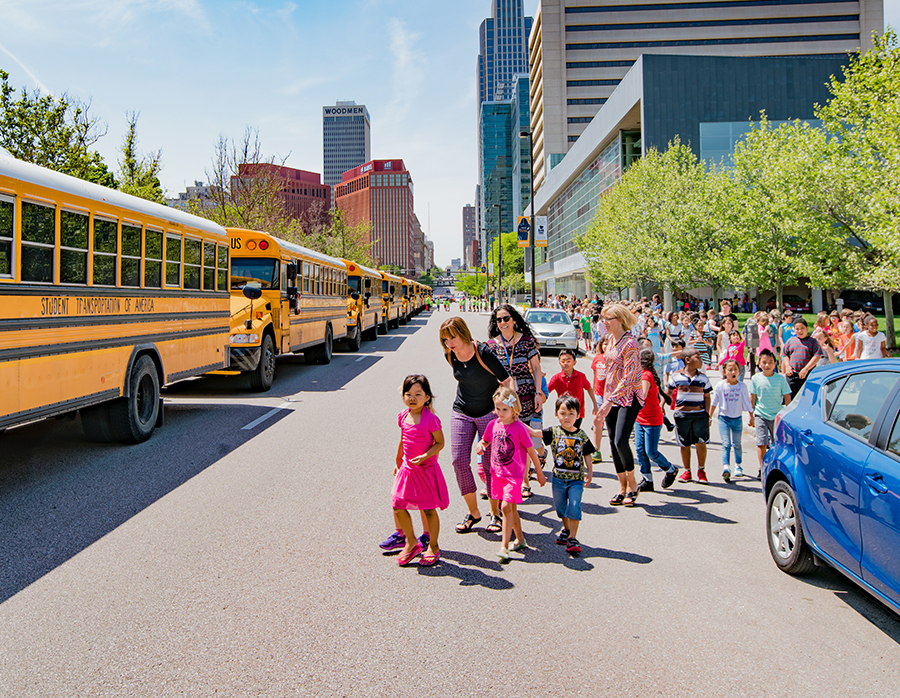 A "free people's university," the University of Orange in New Jersey, emphasizes civic participation and its free courses range from music theory to urban planning to empower the residents of the city of Orange, as Next City reports…
The new Arts & Culture Leaders of Color Fellowship, launched by Americans for the Arts, The Joyce Foundation, and American Express Foundation, introduced recently its first 12 fellows. The fellowship is a one-year professional development program for emerging and mid-career arts leaders of color across arts disciplines in the Great Lakes region…
A grant Erie Arts and Culture received from The Doris Duke Foundation for Islamic Art will help local Muslim immigrants and refugees share their artistic talents in this Pennsylvania community…
In Building Stronger Communities Through Media: Innovations in local journalism, public media, and storytelling, Wyncote Foundation's new report, innovative local and regional media projects are highlighted for making a difference in local communities with local support, as one of the report's authors, Sarah Lutman, writes in Medium…
The Pocantico Center of the Rockefeller Brothers Fund, in the Westchester County, recently announced plans for the creation of the David Rockefeller Creative Arts Center, a public venue that seeks to nurture the arts with performances and exhibits, residencies for artists working across disciplines, and space for school and community programs…