Special Hotel Conference Rate Selling Out
A special conference rate is offered for GIA Denver Conference attendees – based on availability – through Thursday, September 19. The guest rooms at the Sheraton Denver Downtown Hotel are selling out quickly. For more information,
visit the conference website
.
As the 2019 GIA Conference Cultural Intersections quickly approaches, October 13-16 in Denver, Colorado, our colleagues at Bonfils-Stanton Foundation prepared a Colorado Arts Tour Guide to help conference goers plan their trip.
Don't miss it
!
Register now for the 2019 GIA Conference
.
Colorado Creative Industries: September's Member Spotlight
During September and as we prepare to celebrate in Denver our annual convening, GIA's photo banner features work supported by Colorado Creative Industries (CCI). In the Governor's Office of Economic Development, CCI works to promote, support, and expand Colorado's creative industries to drive economy, grow jobs, and enhance quality of life.
Read about them here
.
From the GIA Reader
In the Summer 2019 (Vol 30, No. 2) issue of the GIA
Reader
, in "Turning Differences into a Source of Creativity and Positive Change," inspired by work with Peter Pennekamp, then head of the Humboldt Area Foundation, Anne Focke writes about the "dynamics of difference," the idea that working with our differences can bring about positive outcomes.
Read the article here
.
"Beyond the Grant: Supporting communities through alternative economies" webinar
According to foundational research from Helicon Collaborative, "cultural funding continues to become less equitable." However, while funders continue to make shifts in their grantmaking practices to counter this, GIA has been exploring new means of transformational change beyond traditional grantmaking structures. But what does it look like to invest in communities outside of the traditional 501(c)(3) model to foster a healthier racial justice ecosystem?
Join us on September 24 to hear from Courtenay A. Barton and Stephen Caviness (The Cleveland Foundation) and Mike Roque (Community Foundation of San Luis Valley). They will discuss alternative economies, social impact investing, and sustainable change.
Details and registration here
.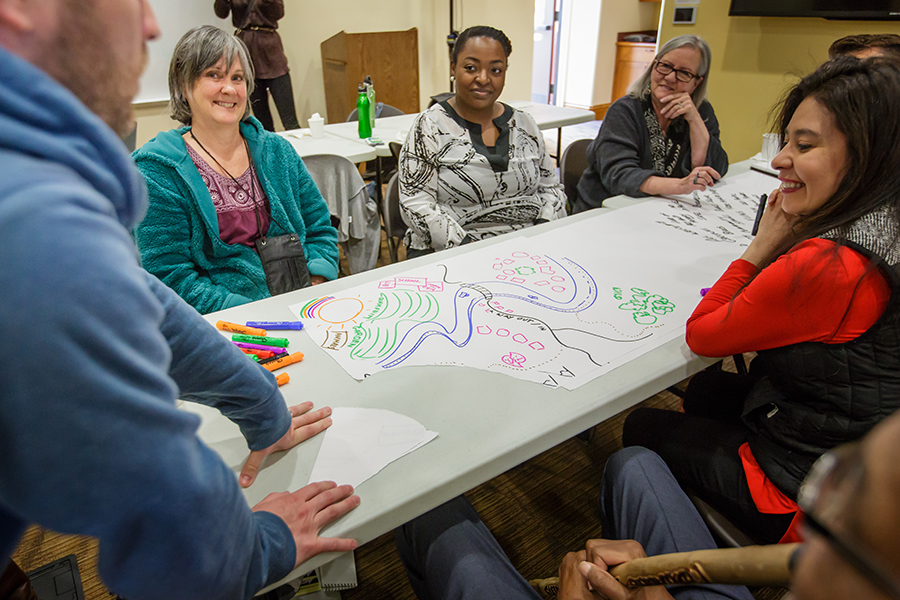 Films like Roma, A Fantastic Woman, and Spotlight; and Ava DuVernay's scripted series When They See Us were produced by Participant Media, a production company founded "on the mission of using visual storytelling to amplify social issues and to spur equitable social change," as a recent article at the Stanford Social Innovation Review points out…
Ford, Hewlett, MacArthur, Open Society, and Packard, five of America's wealthiest foundations, pledge "to do more to help grantees pay for rent, decent wages, technology, and other overhead," The Chronicle of Philanthropy reported…
The Plough Foundation announced it will close down operations within the next four years, The Associated Press reported. The Memphis, Tennessee-based foundation informed in a news release, it will grant its remaining assets to local nonprofits…