Reimagining Narratives of Power
Cultural strategy and philanthropic practice
As funders of arts and culture, we know the power that artists and culture makers can have to shape, influence, and even change the narratives by which we organize, make decisions, and build the future. Grantmakers have the opportunity to interrogate how this work can and should be supported. They also have the opportunity to ask what they are willing to do to change internal, institutional narratives in order to make such possibilities more accessible and more equitable. We know artists and cultural makers are uniquely poised to do the work of cultural strategy and organizing, so how can arts funders tap into this possibility as both partners and participants?
As Jeff Chang, Liz Manne, and Erin Potts wrote in A Conversation About Cultural Strategy, "Cultural strategy is a field of practice that centers artists, storytellers, media makers and cultural influencers as agents of social change. Over the long term, cultural strategy cracks open, reimagines and rewrites fiercely-held narratives, transforming the shared spaces and norms that make up culture. In addition, it has a role to play in near-term campaigns—helping to shape opinions, beliefs and behaviors that lead to electoral, legislative, and policy wins."
Sometimes, we are so immersed in dominant narratives, we don't even know we are reproducing them. In this workshop, we will explore the history and importance of cultural strategy as a field to challenge this reality, highlight case studies that can inhibit or advance organizing efforts, explore successful anti-racist narrative shift practices that can inform our own positional power, and consider how to strategically invest in the power of artists and culture makers to lay the groundwork for a regenerative society rooted in a just distribution of political, cultural, and economic power.
Workshop Schedule
1:00pm EST/​10:00am PST
Opening Remarks & Framing
1:10pm EST/​10:10am PST
Panel Discussion | funders, philanthropy
There are a lot of big ideas in the themes for today's workshop – narrative change, racial equity, justice, liberation, social change – can you bring us into this work through an example in your own practice? How do you contend with these terms? Who and what in encompassed by these ideas in your work?
1:40pm EST/​10:40am PST
Q&A Discussion
What questions arise about what you're hearing today?
2:10pm EST/​11:10am PST
Brainstorm breakout
Having heard all the ways narrative change work has been considered, share how do you deal with narrative in your org? Share a success, challenge, concrete example of anti-racist narrative work.
2:25pm EST/​11:25am PST
Break
2:35pm EST/​11:35am PST
Reset & Framing
2:40pm EST/​11:40am PST
Panel Discussion | artists, organizers
What is the narrative you are working to change? What are the future narratives we can/should be focusing on? To what extent is your work already within the dominant narrative? Are there narratives you work on that might be in tension with your funders or dominant narratives?
3:10pm EST/​12:10pm PST
Q&A Discussion
What questions arise about what you're hearing today?
3:40pm EST/​12:40pm PST
Brainstorm breakout
What are the challenges and opportunities to align cultural/anti-racist/regenerative narrative work with arts and culture funders?
3:55pm EST/​12:55pm PST
Closing & Commitment Making in chat-storm
Speakers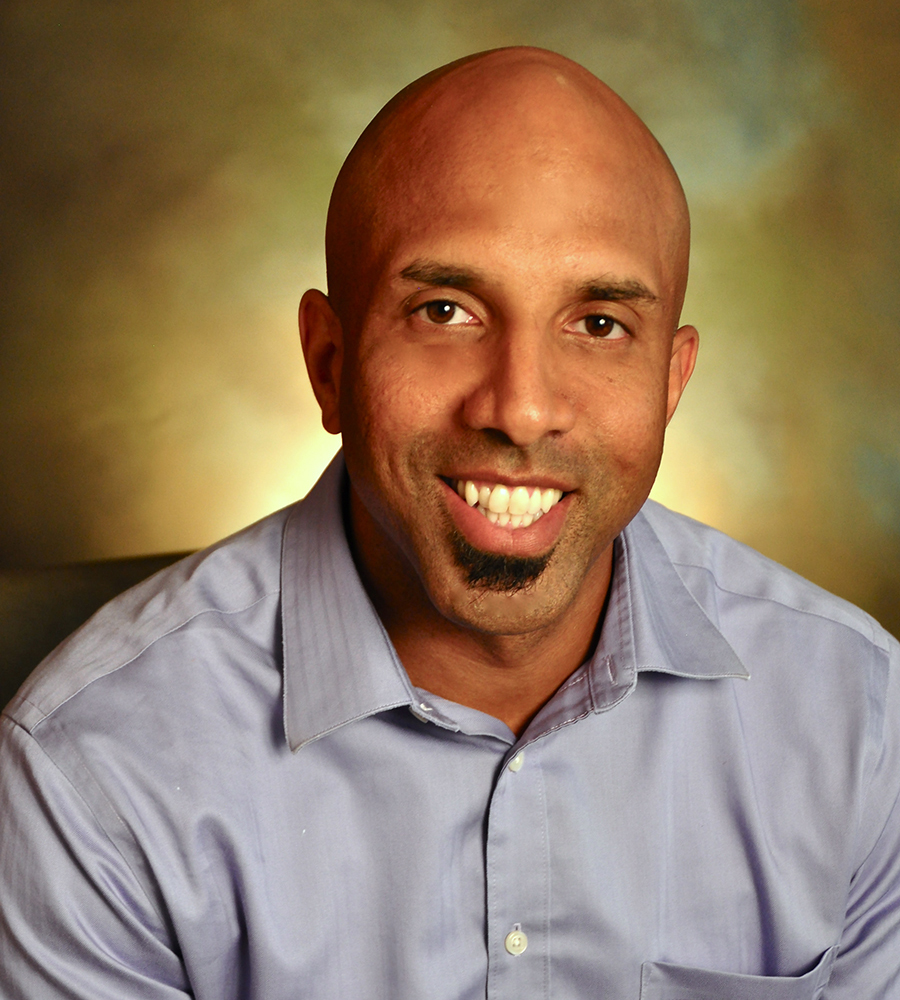 Justin Laing
Before starting Hillombo in 2017, Justin worked as a Senior Program Officer of Arts & Culture at The Heinz Endowments for more than a decade. His work focused on small and midsized arts organizations, out of school time arts education and Black arts organizations, with a particular interest in participatory grantmaking. He came to philanthropy having worked for ten years as the Assistant Director of Nego Gato, Inc, an Afro Brazilian Music, Dance, and Martial Arts company where he taught, performed and ran the day-to-day operations. Justin has a BA in Black Studies from the University of Pittsburgh and a Masters Degree in Public Management from Carnegie Mellon University.
Justin serves as the co-chair of ArtsinHD, an arts planning and creation process in Pittsburgh's Hill District to support the neighborhood's master plan and mark the neighborhood as a place for liberatory Black culture. Justin is the son of Susan and Clarence Laing, the father of Kufere, Etana and Adeyemi Laing, and a member of Omega Psi Phi Fraternity.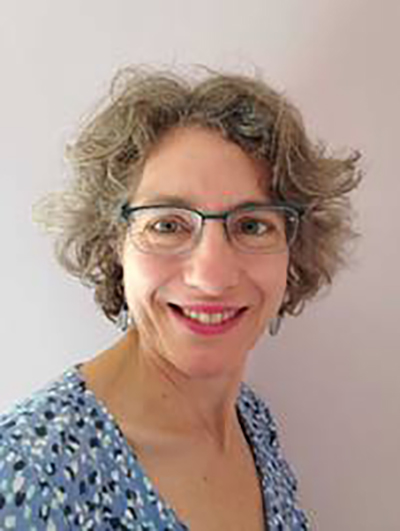 Lisa Ranghelli
Lisa Ranghelli is NCRP's senior director of evaluation and learning, and primary author of Power Moves: Your essential philanthropy assessment guide for equity and justice. She developed Power Moves from Philamplify, an innovative initiative she created that assessed a dozen major foundations with a social justice and equity lens. She also oversees NCRP's internal learning and evaluation. Previously, Lisa directed NCRP's Grantmaking for Community Impact Project, culminating in her report, Leveraging Limited Dollars, which documented an ROI of $115 for funder investments in advocacy and organizing. Prior to joining NCRP in 2008, Lisa spent 15 years promoting advocacy and civic engagement, both in the nonprofit and public sectors, including as deputy director of public policy at Community Change. Based in Greenfield, Massachusetts, she co-chairs the board of Women's Fund of Western Massachusetts. Her artistic pursuits include a djembe drumming group and Zoom acting.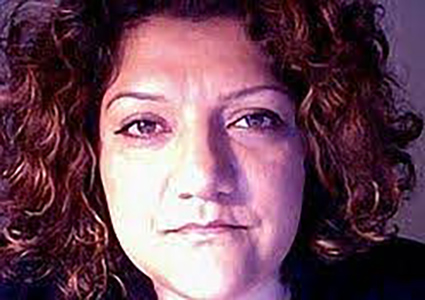 amalia deloney
amalia most recently coordinated the media policy initiatives of the Center for Media Justice and the Media Action Grassroots Network (MAG-Net). She has over 15 years of experience in community and cultural organizing, with a specific interest in human rights, cultural rights and traditional knowledge. At CMJ, amalia uses her extensive experience for field-building, community-building, and policy advocacy. amalia also serves as a board member for Arts & Democracy, a decentralized network with team members in Brooklyn, NY; Atlanta, Georgia; Louisville, KY, and Baltimore, MD, who are engaged in both local cultural organizing where they live, and national projects and field building.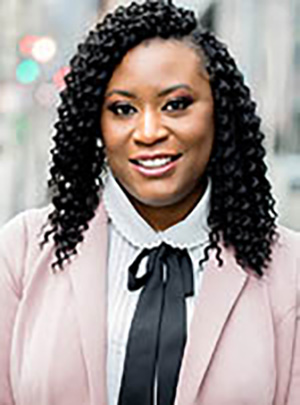 Shaunda McDill
Shaunda McDill joined The Heinz Endowments in October 2017. As program officer for arts and culture, she works to promote the strength and vitality of a suite of Pittsburgh-based artists and arts organizations through general operating support and a programming portfolio comprised of the Investing in Professional Artists program, the Small Arts Initiative, the Advancing Black Arts in Pittsburgh initiative and the foundation's first cross-programmatic social justice initiative, Just Arts, which she helped to found. Alongside her colleagues, she has also been instrumental in fortifying the role of the Endowments' Creativity Strategic Area in utilizing art to combat stereotypes and improve outcomes for veterans as part of the foundation's "Rethink Vets" campaign.
Shaunda has more than a decade of nonprofit executive and arts management experience, working for theater companies across the country, including The Goodman Theatre of Chicago, Second Stage Theater, Yale Repertory Theatre, Pasadena Playhouse and Cornerstone Theater Company. In 2006, she also founded demaskus Theater Collective, a nonprofit, service-oriented collective of artists and administrators who produce theatrical projects that share stories of the marginalized.
In Pittsburgh, Shaunda served as vice president of programming and cultivation at the August Wilson Center for African American Culture, where she managed all artistic and educational programs, including the production of the city's first Black Dance Festival. As the Pittsburgh Cultural Trust's director of public relations, she headed both national and local public relations campaigns, including the North American premiere of Florentijn Hofman's Rubber Duck Project, which generated more than $10 million in direct spending in the city.
Shaunda has a Bachelor of Arts from Dartmouth College in Hanover, New Hampshire, where she majored in African and African-American Studies and minored in Theater. She has a master's from Yale University's School of Drama with a concentration in theater management. She is a member of Macedonia Church of Pittsburgh and is married to Pittsburgh native Sager McDill.
Gonzalo Casals
Gonzalo Casals is the Commissioner of the New York City Department of Cultural Affairs. As Commissioner, he directs cultural policy for the City of New York and oversees hundreds of millions of dollars in City funding for over 1,000 nonprofit arts and cultural organizations including performing, literary and visual arts organizations as well as historical societies, service organizations, zoos, botanical gardens, environmental centers and organizations working in new media.
A Queer Latinx immigrant, Gonzalo Casals, is a fervent believer in a cultural democracy. Prior to his appointment by Mayor Bill de Blasio in March 2020, he was the Director of the Leslie-Lohman Museum of Art in New York. His experience ranges from innovative cultural programming, authentic engagement strategies, and progressive public policy.
As Vice President of Programs and Community Engagement at Friends of the High Line, he led the team in a transformative process that shifted the focus of the organization to equitable cultural practices to impact its surrounding neighborhoods. For over 7 years, Gonzalo held various roles at El Museo del Barrio. His tenure as Director of Education and Public Programs focused on cultural production as a vehicle to foster empowerment, social capital, and civic participation.
Gonzalo was part of the consultant team that led public engagement for CreateNYC, New York City's first comprehensive cultural plan, and was a member of the NYC Mayoral Advisory Commission on City Art, Monuments, and Markers, which developed guidelines on how the City should address monuments seen as inconsistent with the values of New York City. He is a member of the Naturally Occurring Cultural Districts New York (NOCD-NY), a citywide alliance to revitalize NYC arts and culture from the neighborhood up. His work and opinions have been featured in The New York Times, New York Magazine, Bomb Magazine, WNYC NY, and The Huffington Post.
A regular guest speaker on arts, culture, equity, and inclusion, Gonzalo teaches at the University of the City Of New York (CUNY), New York University, and Yale University. He is an active participant in Jackson Heights, Queens' civic life where he has lived since 2002.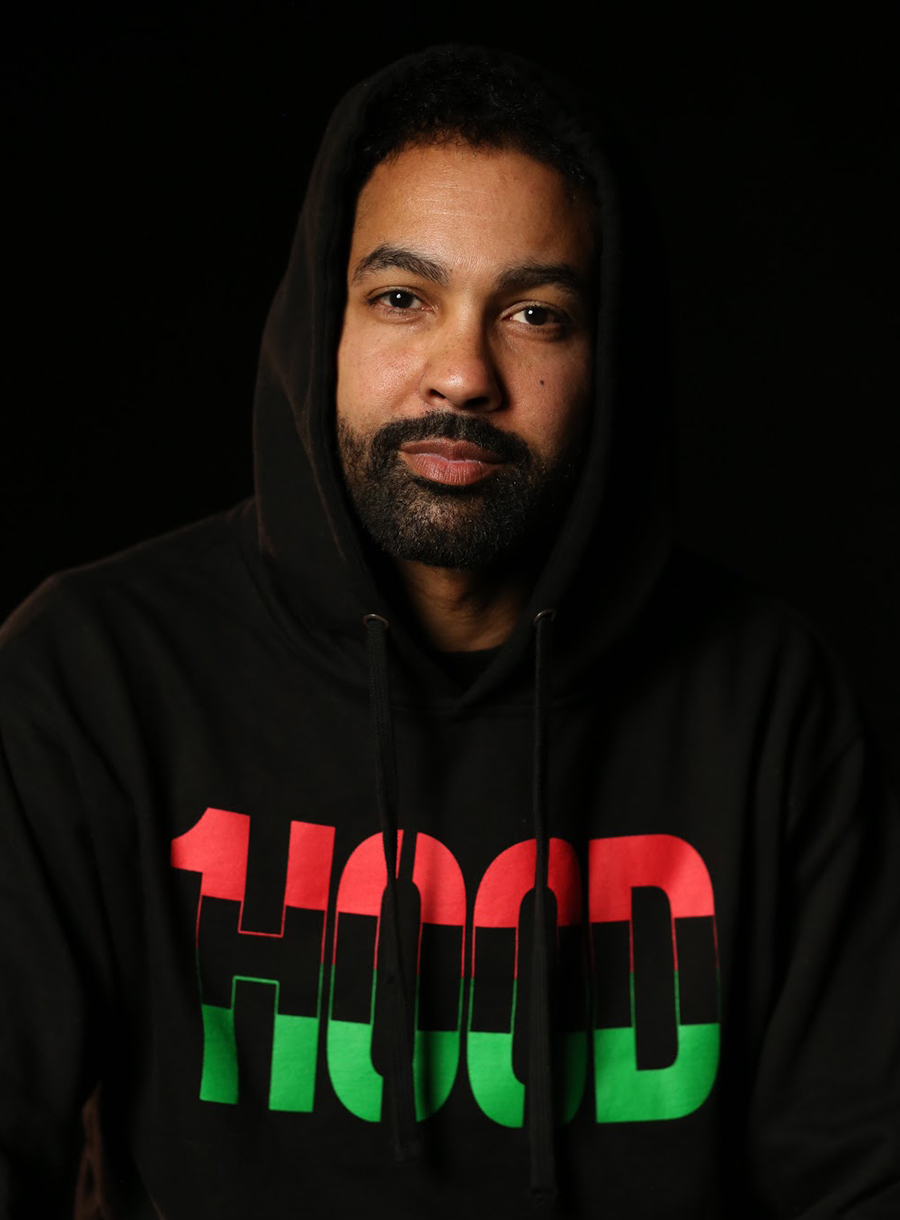 Jasiri X
Jasiri X is the first independent Hip-Hop artist to be awarded an Honorary Doctorate, which he received from Chicago Theological Seminary in 2016. This recognition grew out of the spiritual/political urgency and artistic vision he shared on songs like "Justice For Trayvon" and "Strange Fruit", which documented the unjust police killings of young Blacks in the Millennial Generation. Likewise, he has been deeply involved with the national Movement for Black Lives, working with organizations like The Gathering for Justice, Blackout for Human Rights, Justice or Else, BYP100, and Sankofa. Still, he remains rooted in the Pittsburgh based organization he founded, 1Hood Media, which teaches youth of color how to analyze and create media for themselves. His critically acclaimed album Black Liberation Theology (2015) has been recognized as a soundtrack for today's civil rights movement. He has performed his music from the Smithsonian to the Apollo Theater and has discussed his views on Hip-Hop, race, and politics at leading institutions across the nation, including Harvard University, University of Chicago, NYU, Yale, and Stanford, among others. Beyond his work nationally, Jasiri's focus on social change has also touched the global arena. In 2016, he was commissioned by The Open Society Foundation to travel to Columbia to create a film (War on Us with Grammy Award-winning hip-hop artist Rhymefest) that highlights the international effects of US drug policy in South America. One of the most important political voices of his generation, in 2017 he received the Nathan Cummings Foundation Fellowship to start the 1Hood Artivist Academy. Jasiri is also a recipient of the USA Cummings Fellowship in Music, the Robert Rauschenberg Foundation Artist as Activist Fellowship, and the President's Volunteer Service Award.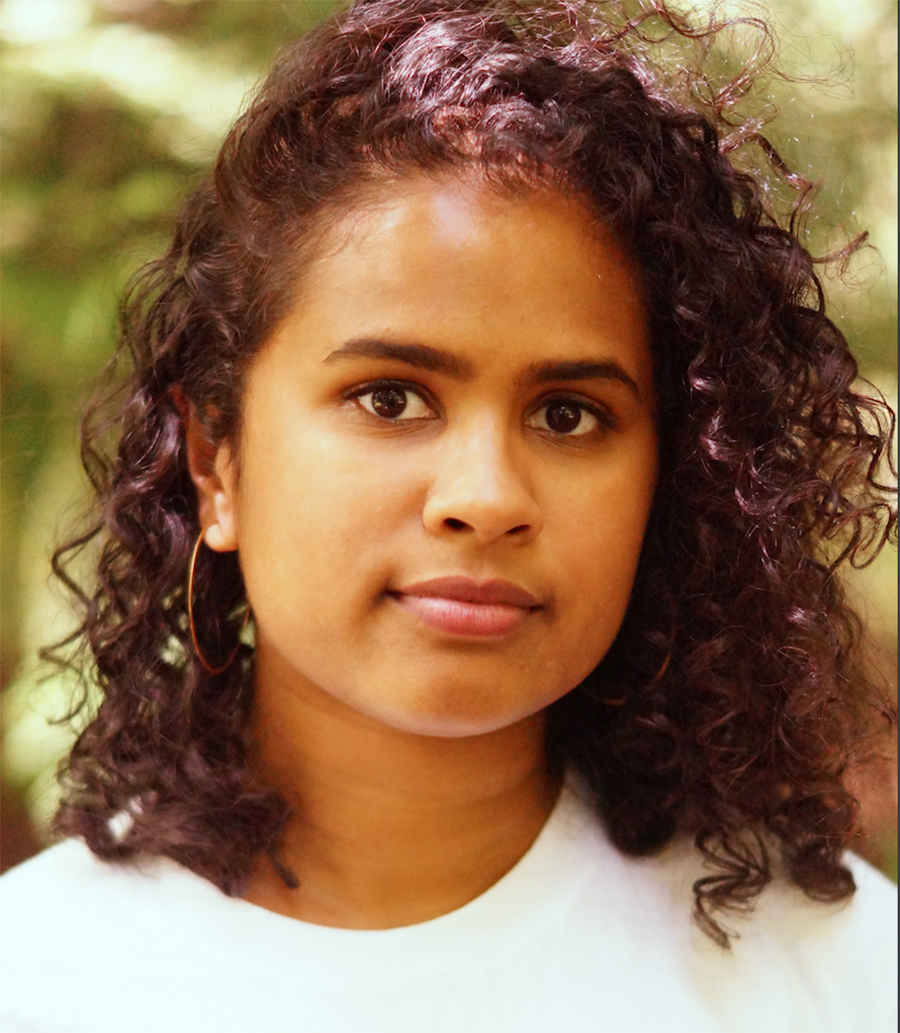 Hasiba Haq
Hasiba Haq is a Brooklyn born and raised producer, cultural organizer, and storyteller. Hasiba works at the intersection of arts and social justice and currently directs Arts & Democracy's Bangladeshi Community Program in Kensington, Brooklyn, where she collaborates with community members to cultivate arts + culture programming for immigrant youth and women. During the day, she is a content producer at TED, spreading big ideas through her editorial work in video and beyond. Hasiba is a graduate of Fordham University with a BA in Middle East Studies.
Mallory Rukhsana Nezam
Mallory Rukhsana Nezam is a cross-sector culture-maker who loves cities and believes that we have the tools to make them more just and joyful. She specializes in creative placemaking/keeping/knowing, systems change and the public domain. Through her cross-sector practice, Justice + Joy, she engages government, artists, advocacy groups, elected officials, community members and urban planners to de-silo the way we run cities and build new models of creative, interdisciplinary collaboration. She has helped build inaugural arts & culture teams in non-arts organizations at the Metropolitan Area Planning Council of Boston, Transportation for America and PolicyLink. Raised in St. Louis, MO, she is the founder of St. Louis Improv Anywhere, and collaborating founder of the St. Louis Artivists. Through her art practice she disarms and disrupts public space norms using play and participatory performance. She holds a Master of Design from Harvard's Graduate School of Design and her research focuses on the racial equity impacts of artists residencies in local government. She's currently a lecturer at the Stanford University's Hasso Plattner Institute of Design, a 2020 Monument Lab Transnational Fellow, and was a 2019-2020 inaugural Practices for Change Fellow at Arizona State University's Herberger Institute of Design & the Arts.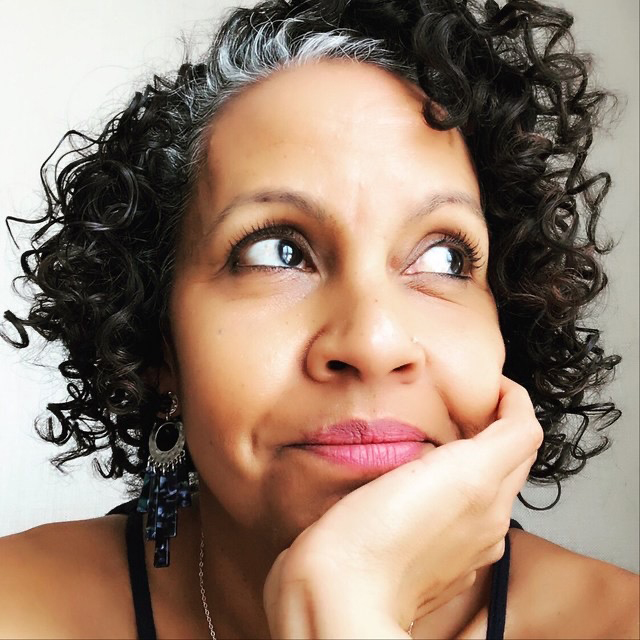 Dr. Michelle Ramos
Dr. Michelle Ramos applies critical race theory and lived experiences to disrupt long standing white supremacist structures and systems. Her work focuses on shifting power to black, brown people through pushing boundaries, challenging the status quo and reflecting values of equity and justice in her day-to-day practice. Before leading Alternate ROOTS, she worked as Managing Director for the Vera Institute of Justice New Orleans and Program Officer for the Women's Foundation of California. She serves on the boards of Dance/USA and Performing Arts Alliance.
A licensed attorney with a PhD in Cultural Psychology, she has significant organizing experience and has committed her career to serving communities and individuals adversely impacted by issues of race, gender, disability, class, socioeconomics, inequitable laws and systemic oppression. She has consulted for over 20 years nationally and internationally.
She is the proud mother Broadway choreographer, Ellenore Scott, and since retiring from her own dance career, Ramos has continued to teach dance, has competed as an Ironman triathlete and now enjoys her southern New Orleans lifestyle.
Drawnversation
Drawnversation provides graphic facilitation and graphic recording for people and businesses looking for new ways to communicate ideas. Founder, Brandon Black defines graphic facilitation as utilizing drawn imagery and words to enhance a process or communicate an idea, so that people are able to see the ideas in front of them. Graphic recording is the art of capturing communication in a visual format.
By creating the most relevant visual representation of the presented concepts, Black believes everyone can get on the same page.
"Drawnversation is a way of thinking and doing things differently and processing information and creating an equal playing field for people," says Black. "Even when people use the same words or terms, those words can still be interpreted differently by everyone in the room."