Keynote Speakers
Monday, November 9
Salome Asega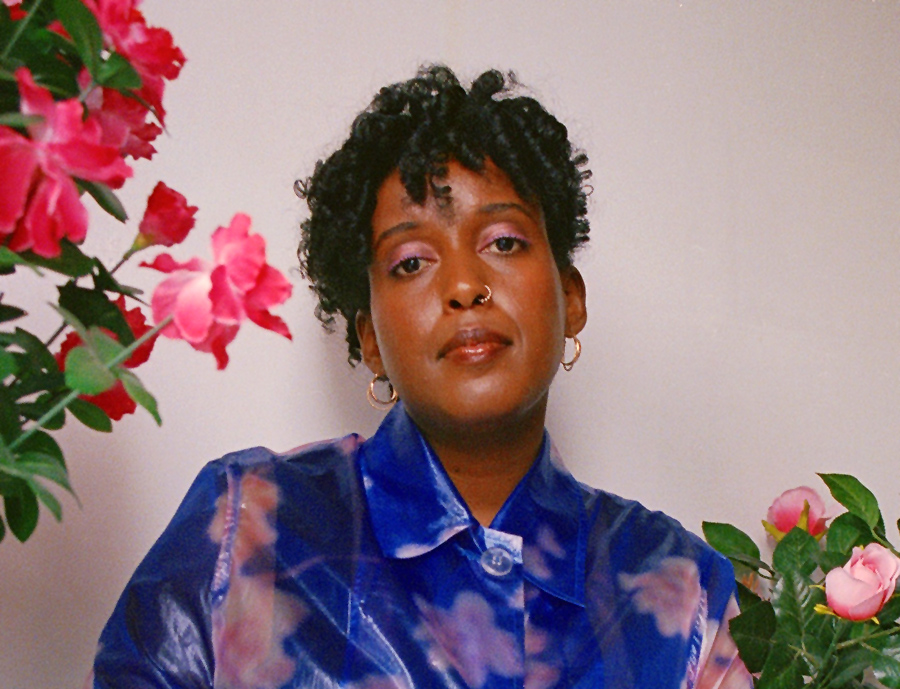 Salome Asega is an artist and researcher based in Brooklyn, NY. Asega has participated in residencies and fellowships with Eyebeam, New Museum, The Laundromat Project, and Recess. She has exhibited at the Shanghai Biennale, MoMA, Carnegie Library, August Wilson Center, Knockdown Center, and more. She has also given presentations and lectures at Performa, EYEO, Brooklyn Museum, MIT Media Lab, NYU, and more. Asega is currently a Ford Foundation Technology Fellow landscaping new media artist and organization networks. She is also the Director of Partnerships at POWRPLNT, a youth digital art collaboratory in Brooklyn. Asega received her MFA from Parsons at The New School in Design and Technology where she also teaches classes on speculative design and participatory design methodologies.
Ruha Benjamin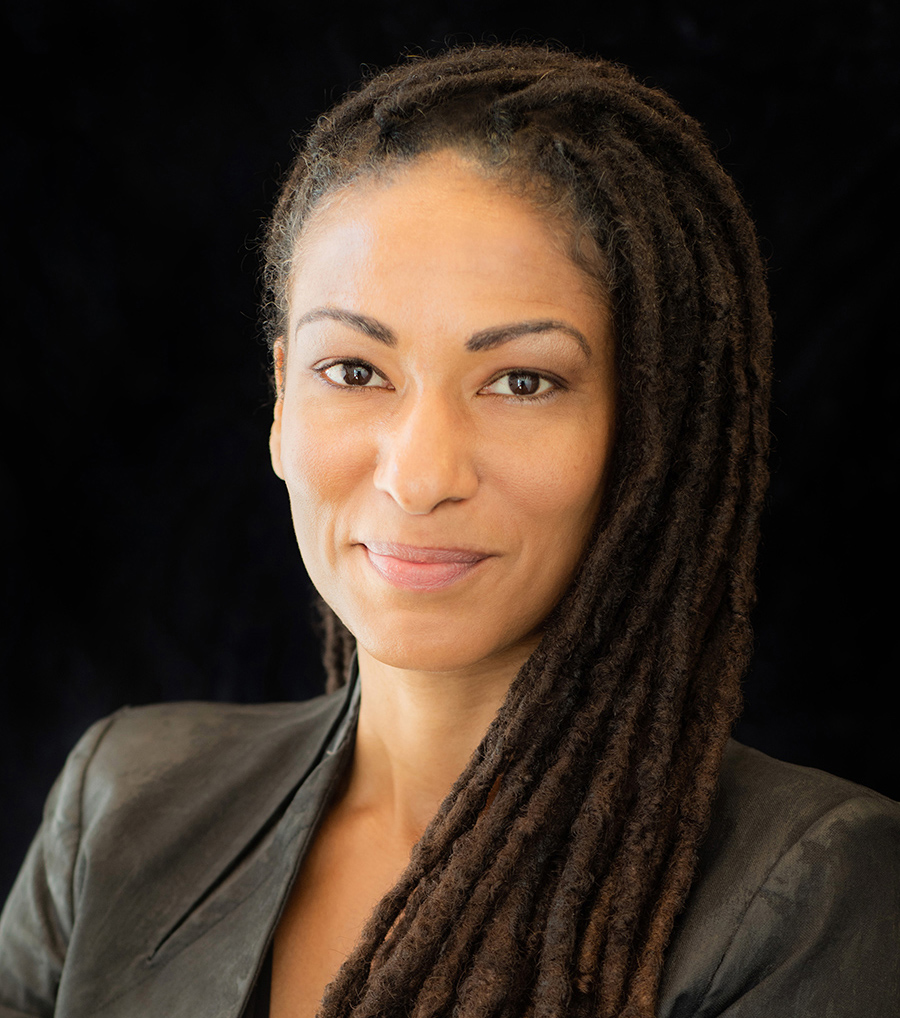 Ruha Benjamin is a professor of African American Studies at Princeton University and author of People's Science: Bodies and Rights on the Stem Cell Frontier (Stanford University Press). She has studied the social dimensions of science, technology, and medicine for over fifteen years and speaks widely on issues of innovation, equity, health, and justice in the U.S. and globally. She is also a Faculty Associate in the Center for Information Technology Policy; Program on History of Science; Center for Health and Wellbeing; Program on Gender and Sexuality Studies; Department of Sociology; and serves on the executive committees for the Program in Global Health and Health Policy and Center for Digital Humanities. Benjamin is the recipient of many awards and honors, including the 2017 President's Award for Distinguished Teaching at Princeton.
Her second book, Race After Technology: Abolitionist Tools for the New Jim Code, examines the relationship between machine bias and systemic racism, analyzing specific cases of "discriminatory design" and offering tools for a socially-conscious approach to tech development. She is also the editor of Captivating Technology.
Benjamin received her PhD in Sociology from UC Berkeley, completed postdoctoral fellowships at UCLA's Institute for Genetics and Society and Harvard University's Science, Technology, and Society Program, and has received grants and fellowships from the Institute for Advanced Study, American Council for Learned Societies, National Science Foundation, and California Institute for Regenerative Medicine, among others.
Her work is published in numerous journals including Science, Technology, and Human Values; Policy & Society; Ethnicity & Health; and the Annals of the American Academy of Social and Political Science and reported on in national and international news outlets including The Guardian, National Geographic, Bulletin of the Atomic Scientists, and Nature.
Sage Crump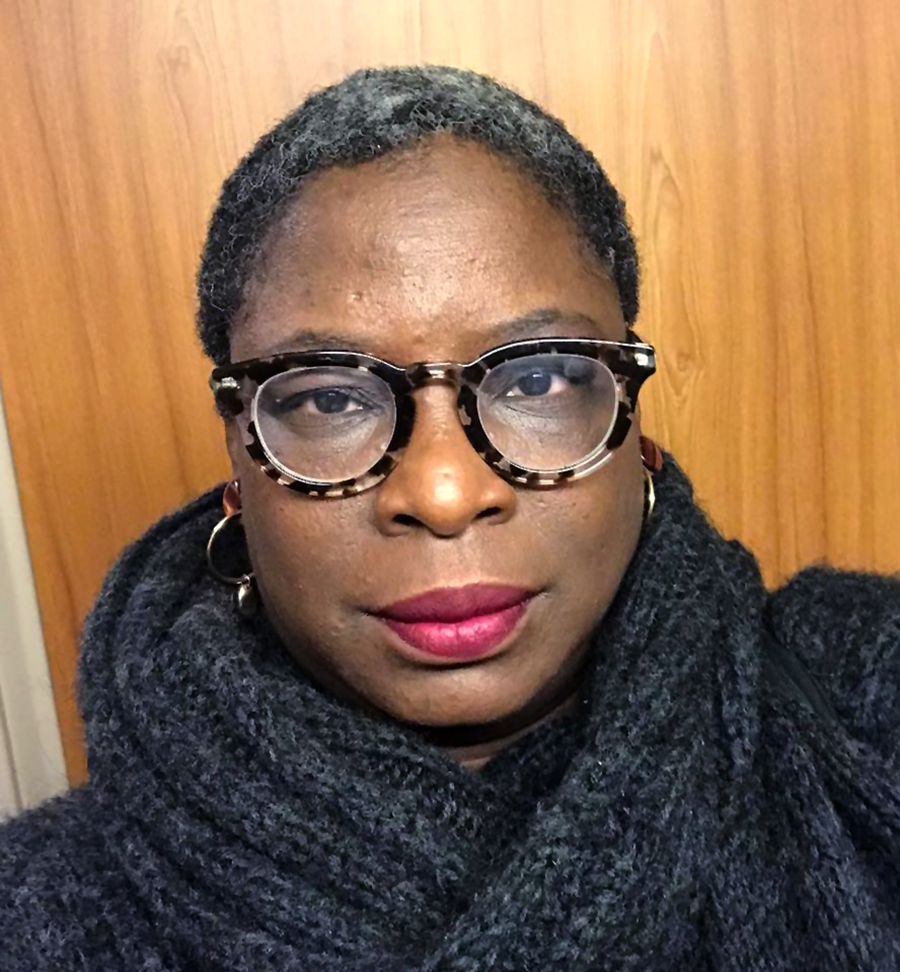 Sage Crump is a culture strategist, artist and facilitator who expands and deepens the work of cultural workers, and arts organizations in social justice organizing. Based in New Orleans, but working nationally, she believes in leveraging art, creative practice, and the cultural sector to transform systemic oppressions. Crump is also member of Complex Movements, a Detroit-based artist collective whose interdisciplinary work supports local and translocal visionary organizing. She is principal and co-founder, with artist muthi reed, of The Kinfolks Effect (TKE) Studio. TKE studios is an incubation space for multimedia interdisciplinary artwork that examines the movement of Blackness through time and space. Crump is the Program Specialist at the National Performance Network managing a program that supports arts organizations of color, LANE (Leveraging A Network for Equity). Crump holds the position of chief architect at the Emergent Strategies Ideation institute, a body that shapes the way movements think about and go about transforming the world we live in. She is a member of LeftRoots, Guild of Future Architects, Alternate ROOTS, and sits on the board of Media Justice. Crump's work incorporates complex sciences, emergent strategy, and creative practice to imagine the world we want to live in and build strategies and practices that will get us there.
viBe Theater Experience
viBe Theater Experience provides Black girls, young women, and gender expansive youth (aged 13-25) in New York City with free, high quality artistic, leadership, and academic opportunities. viBe engages its participants to write and perform original theater, music, and media about the real-life issues they face daily. viBe's performing arts and training programs provide the platform for participants to amplify their voices and "speak truth to power" by creating an artistic response to the world around them.
Monday, November 16
Maysoon Zayid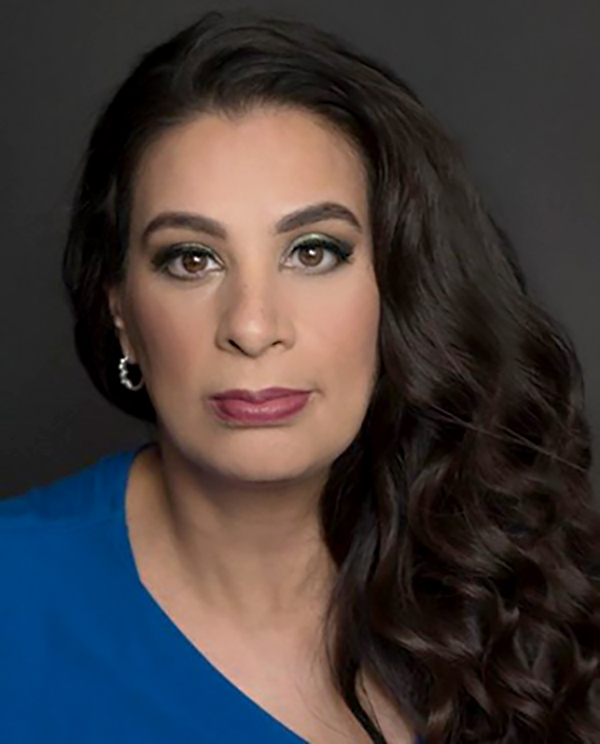 Maysoon Zayid is an actress, comedian, writer, and disability advocate. She is a graduate of and a Guest Comedian in Residence at Arizona State University. Zayid is the co-founder/co-executive producer of the New York Arab American Comedy Festival and The Muslim Funny Fest. She was a full-time On Air Contributor to Countdown with Keith Olbermann and a columnist for The Daily Beast. She has most recently appeared on Oprah Winfrey Network's In Deep Shift, 60 Minutes, and ABC News. Zayid had the most viewed TED Talk of 2014 and was named 1 of 100 Women of 2015 by BBC.
As a professional comedian, Zayid has performed in top New York clubs and has toured extensively at home and abroad. She was a headliner on the Arabs Gone Wild Comedy Tour and The Muslims Are Coming Tour. Zayid appeared alongside Adam Sandler in You Don't Mess with the Zohan and has written for VICE. She limped in New York Fashion Week, is a recurring character on General Hospital, and is the author of Audible's Find Another Dream.
Life Escobar (they/them)
By filming the stories of activists, organizers, healers in movements for justice in over 25 countries, Life has seen first-hand the role that storytelling plays in challenging oppressive systems and building movements for liberation. On a personal level, storytelling has been a central force in their healing from multiple forms of abuse and sexual violence.
As a filmmaker, they've created hundreds of emotional, story driven videos for social movements, organizations, and individuals. Life is obsessed with creating and producing stories that reveal the context of interlocking oppressive systems and inspire people to remember our collective power to heal and transform those systems. They believe that stories plant seeds of possibility and create bridges between What Has Been and What Could Be.
Life believes that if we shift our cultural stories which sustain oppressive systems– narratives of domination, extraction, inadequacy, separation, and inevitability to narratives of wholeness, interdependence, connection, and power – we can create communities of belonging, rooted in care for each other and all of life.
Monday, November 23
Special Keynote Conversation with Luis A. Miranda Jr. and Lin-Manuel Miranda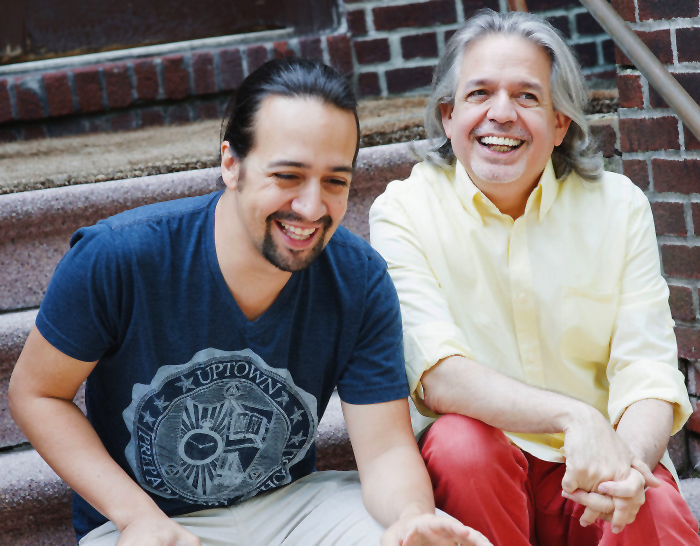 For over 40 years, the Miranda Family has championed community activism. They have created and supported institutions that have served both underserved populations in Upper Manhattan and communities throughout New York City, across the country, and in Puerto Rico. Luis A. Miranda, Jr. and Dr. Luz Towns-Miranda are proud parents to Luz Miranda-Crespo and Lin-Manuel Miranda. Now as adults, Luz and Lin-Manuel are married to Luis Crespo and Vanessa Nadal, respectively, with children of their own. They continue to foster the family's commitment to advocacy for education, the arts, and social justice - along with a sustained focus on relief and rebuilding efforts in Puerto Rico post-Hurricane Maria.
Increasing diversity in the arts has been a priority for the family, since Lin-Manuel's early exposure to the arts nurtured his passion and talent, and they believe that increasing diversity of artists enriches the arts as a whole. In honor of the historic 2019 run of Hamilton in Puerto Rico, the Miranda Family partnered with the producers of Hamilton and the Flamboyan Foundation to create the Flamboyan Arts Fund, raising $15 million to preserve, amplify, and sustain the arts in Puerto Rico. The fund supports all facets of the arts community including music, theater, visual arts, dance, literature, and youth arts education to ensure that the arts and culture continue to flourish during the rebuilding of Puerto Rico. In addition to the fund, the Miranda family, Google, Google Arts & Culture, Flamboyan Arts Fund, and a select group of museums and cultural institutions in Puerto Rico are currently working to preserve and increase the visibility of Puerto Rican Art through the Google Arts & Culture platform, which is free worldwide. In October 2020, Bloomberg Philanthropies and Flamboyan Arts Fund announced their collaboration on the Arts Innovation and Management (AIM) Puerto Rico program which will strengthen organization capacity for ten institutions over the next 2 years. In 2017, the Mirandas established a fellowship to provide long-term support to artists of color in various disciplines, including acting, music/musical theater, playwriting, directing, film making, conducting, and fine arts, at national partner organizations such as The Eugene O'Neill Theater Center and Chicago Sinfonietta.
Luis A. Miranda Jr. is founding partner of The MirRam Group, a government affairs, lobbying, and political consulting firm in New York City. Miranda is the founding president of the Hispanic Federation and past chairman of the NYC Health and Hospitals Corporation. He is board chair of the Latino Victory Fund and the Northern Manhattan Arts Alliance and a board member of The Public Theater, NYC & Company, and the nonprofit The City. Miranda chairs the advisory boards to Broadway League's Viva Broadway and the Caribbean and Latin American Studies Department at the CUNY Graduate Center. He and his wife Dr. Luz Towns-Miranda have been married for 42 years and have two adult children, Luz Miranda-Crespo and Lin-Manuel Miranda. They have lived in Upper Manhattan since they were married.
Lin-Manuel Miranda is a Pulitzer Prize, Grammy, Emmy, and Tony award-winning composer, lyricist, and actor. He is the creator and original star of Broadway's Tony-winning Hamilton and In the Heights. His additional Broadway credits include Bring It On: The Musical (co-composer/co-lyricist, Tony nomination for Best Musical), and West Side Story (2009 revival, Spanish translations). Miranda is the recipient of the 2015 MacArthur Foundation Award and the 2018 Kennedy Center Honors. He received an Emmy Award with Tom Kitt for their song, "Bigger," from the 67th Annual Tony Awards. TV/Film credits include Curb Your Enthusiasm (2018 Emmy Nomination, Guest Actor), Saturday Night Live (2017 Emmy Nomination, Guest Actor), Moana (2017 Oscar and Golden Globe nominations, Grammy Award for Best Original Song) and Mary Poppins Returns (2019 Golden Globe Nomination, Best Actor). Miranda received his B.A. from Wesleyan University in 2002. He lives with his family in Washington Heights, New York.
Kyle G. Dargan (he/him)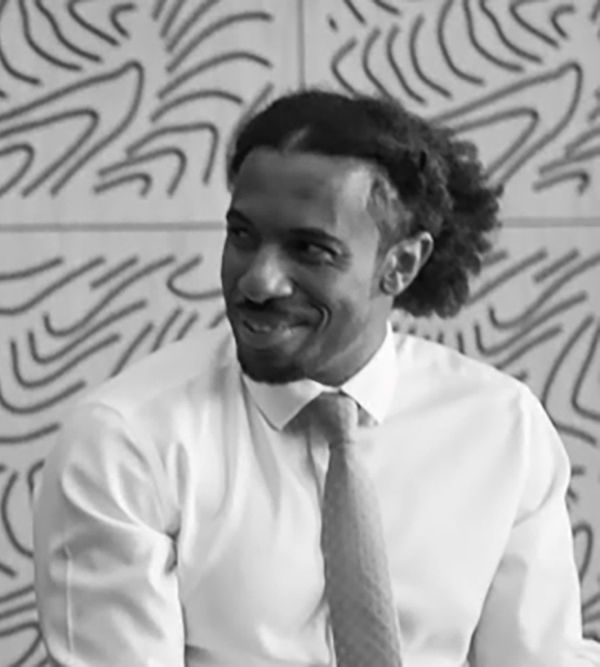 Kyle Dargan is the author of the poetry collection Anagnorisis (TriQuarterly/Northwestern UP, 2018), which was awarded the 2019 Lenore Marshall Poetry Prize and longlisted for the 2019 Pulitzer Prize in poetry. His four previous collections – Honest Engine (2015), Logorrhea Dementia (2010), Bouquet of Hungers (2007) and The Listening (2003) – were all published by the University of Georgia Press. For his work, he has received the Cave Canem Poetry Prize, the Hurston/Wright Legacy Award, and grants from the D.C. Commission on the Arts and Humanities. His books have also been finalists for the Kingsley Tufts Poetry Award and the Eric Hoffer Awards Grand Prize. Dargan has partnered with the President's Committee on the Arts and Humanities to produce poetry programming at the White House and Library of Congress. He's worked with and supports a number of youth writing organizations, such as 826DC, Writopia Lab, Young Writers Workshop and the Dodge Poetry high schools program. He is currently an Associate Professor of literature and Asst. Director of creative writing at American University, as well as the founder and editor of POST NO ILLS magazine. Originally from Newark, New Jersey, Dargan is a graduate of Saint Benedict's Prep, The University of Virginia and Indiana University.