Breakout Sessions
Power, Practice, Resilience | Remix'd is an opportunity for the GIA community to gather and connect from each of our home communities rather than anchored in one particular place. During this unique opportunity, a first for GIA, a small-but-mighty number of breakout sessions offer the chance to reflect on the challenges the cultural ecosystem faces – rooted in systemic racism and amplified by the coronavirus pandemic – and imagine new systems of power and practice for a more resilient future. While sessions will certainly feature many focus areas and subject matters, we share below a snapshot of sessions being offered throughout consecutive Monday's in November.
To join us during the 2020 Virtual Convening, register here!
Racial Equity and Justice
Racial Justice Philanthropy in Practice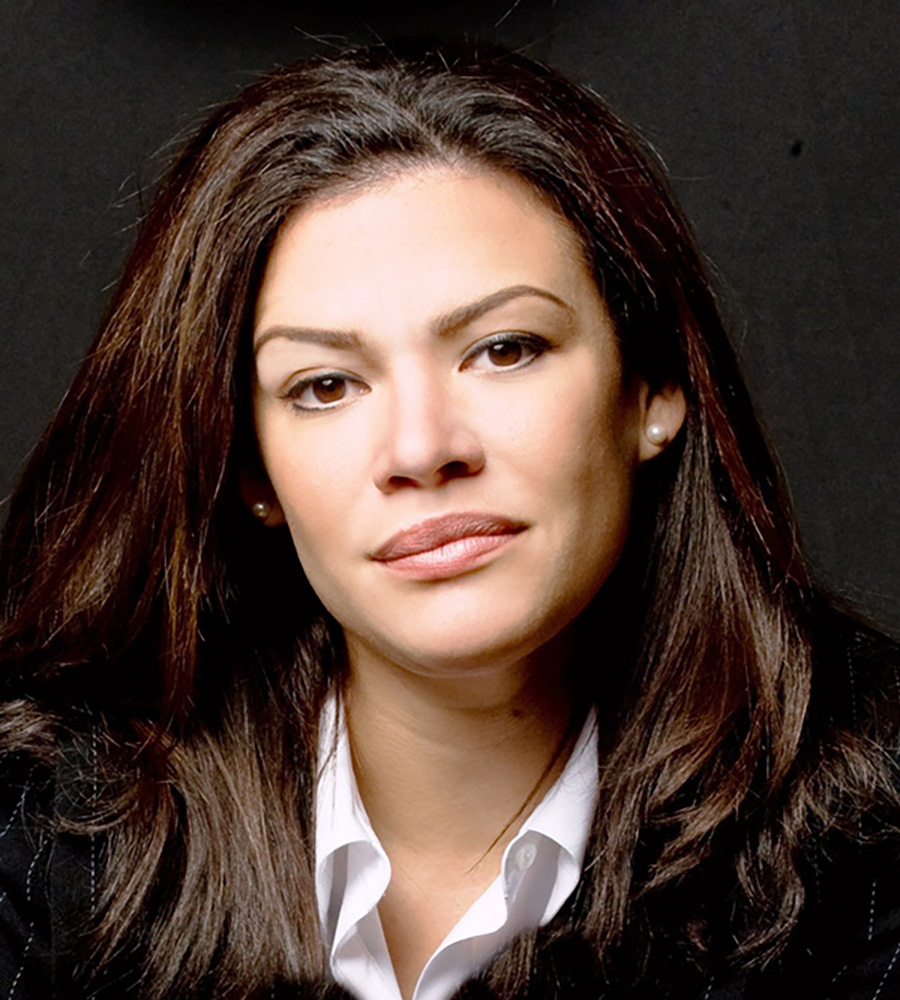 Sarah Bellamy
Twin Cities Theaters of Color Coalition - Racial Equity Funders Collaborative
Denise Brown
Leeway Foundation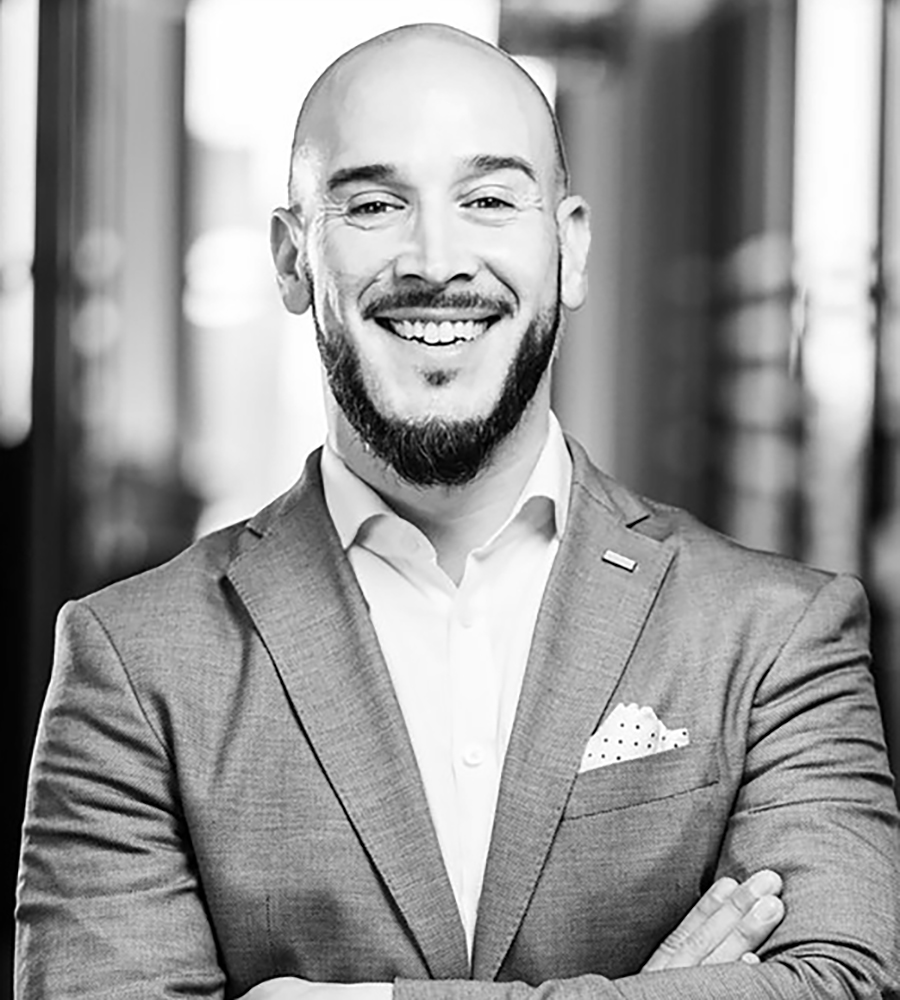 F. Javier Torres
Surdna Foundation
Over the last ten+ years we have seen a movement in the field of arts and culture philanthropy to develop an individual and institutional lens on race and power. After many years of building knowledge, it's time to think about actions. Join the Leeway Foundation, the Racial Equity Funders Collaborative – Twin Cities Theaters of Color Coalition, and the Surdna Foundation in this dynamic and interactive discussion that will lift up models with actionable recommendations for grantmakers seeking to strengthen their social justice grantmaking practice and deploying democratic and collaborative grantmaking models.
Trust Black Women: How Black female artists, arts workers, and cultural leaders are conspiring to reshape the world

Shaunda McDill
The Heinz Endowments

Alison McNeil
McNeil Creative Enterprises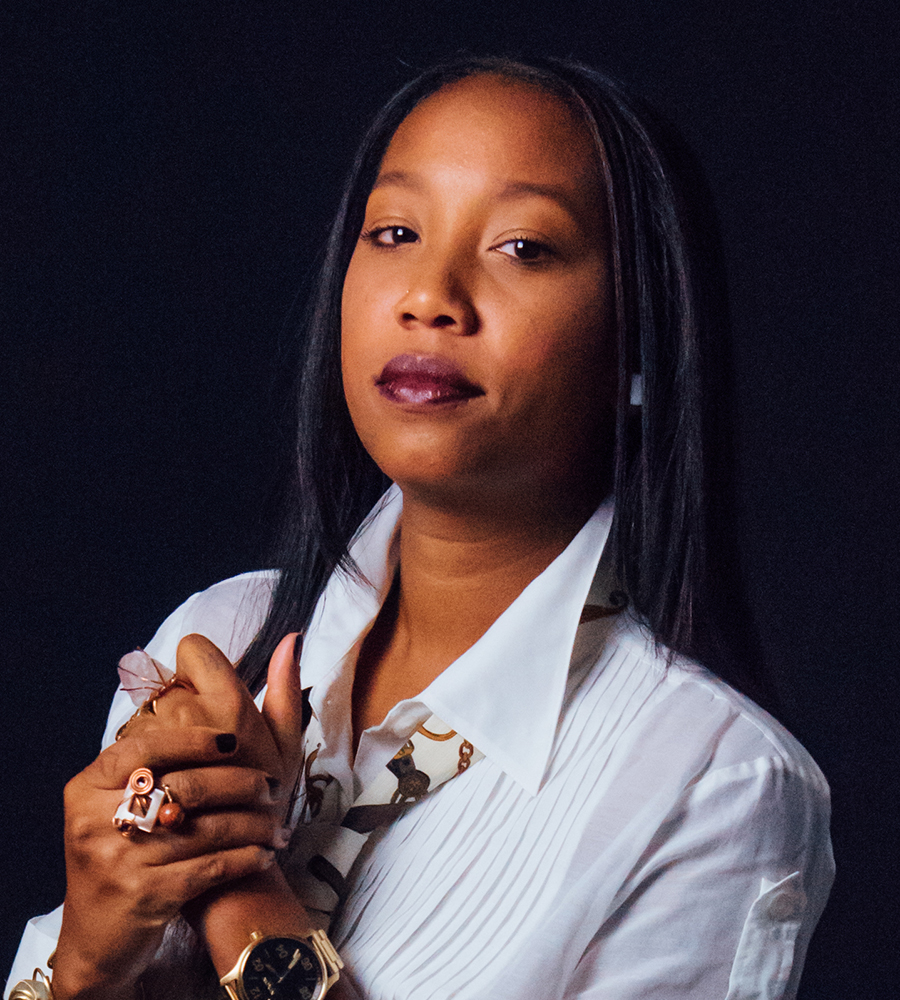 Jessica Moss
The Roll Up CLT and The Pittsburg Foundation

Celeste Smith
The Pittsburgh Foundation

Lisa Yancey
Yancey Consulting, LLC
This diverse group of Black women will share a brief history of their collaborative work on the Advancing Black Arts in Pittsburgh Initiative, a 30+ year shared funding program of The Pittsburgh Foundation and The Heinz Endowments aimed at supporting Black artists and arts organizations. Panel attendees will learn about the program's history and how the recent on-boarding of Black women radically changed the course of the work and its outcomes.
As a tribe within a tribe, these Black women hold their own Black womanhood as a valid identity to fight within the philanthropic sphere and in life. Each presenter will share the principles that guide their local and national endeavors which center inclusion based on existing skill-sets, strategies for evaluating impact with and in Black communities, and their intergenerational approach to philanthropy that uplifts Black people, especially Black women, in every step of the process.
Through social, intellectual, and financial capital these women cosponsor systems, policies and logistics in an effort to leverage networks, increase program visibility and envision experimental funding strategies thereby creating more opportunities for Black female artists, arts workers and cultural leaders across the field, both now and in the future.
A Foundation's Equity Journey: A work in progress | the work and the progress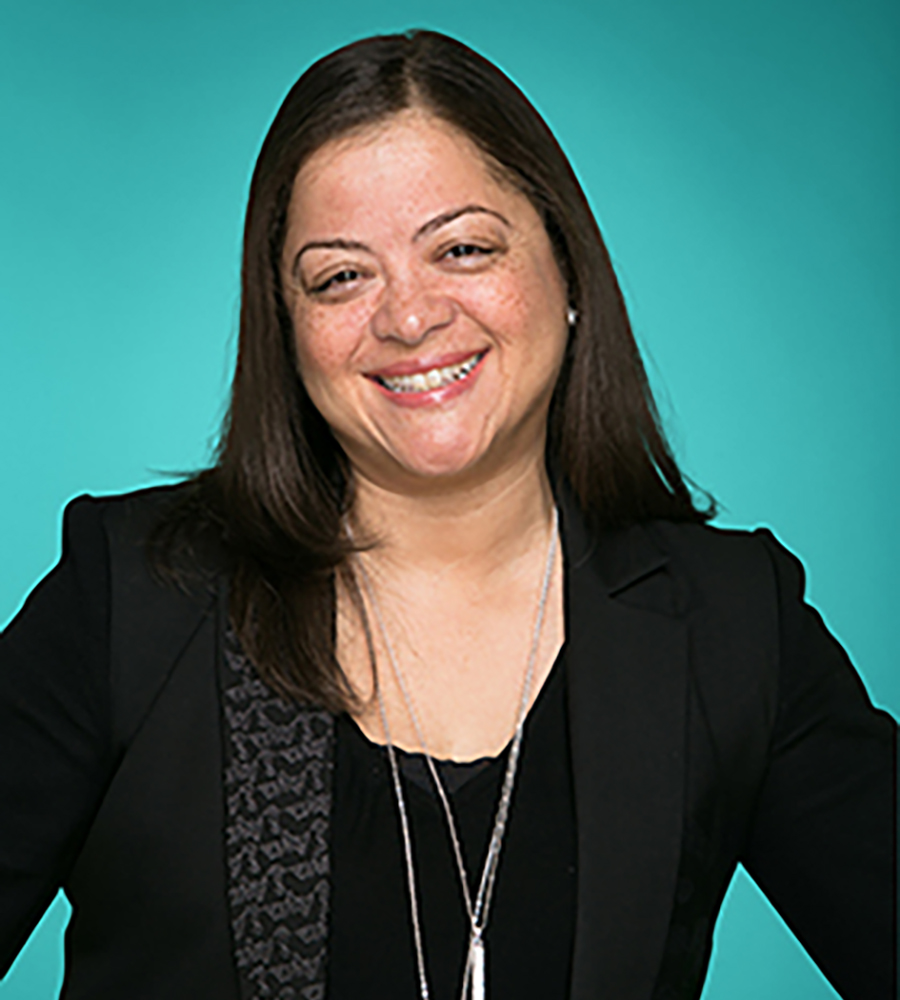 Sharnita C. Johnson
Geraldine R. Dodge Foundation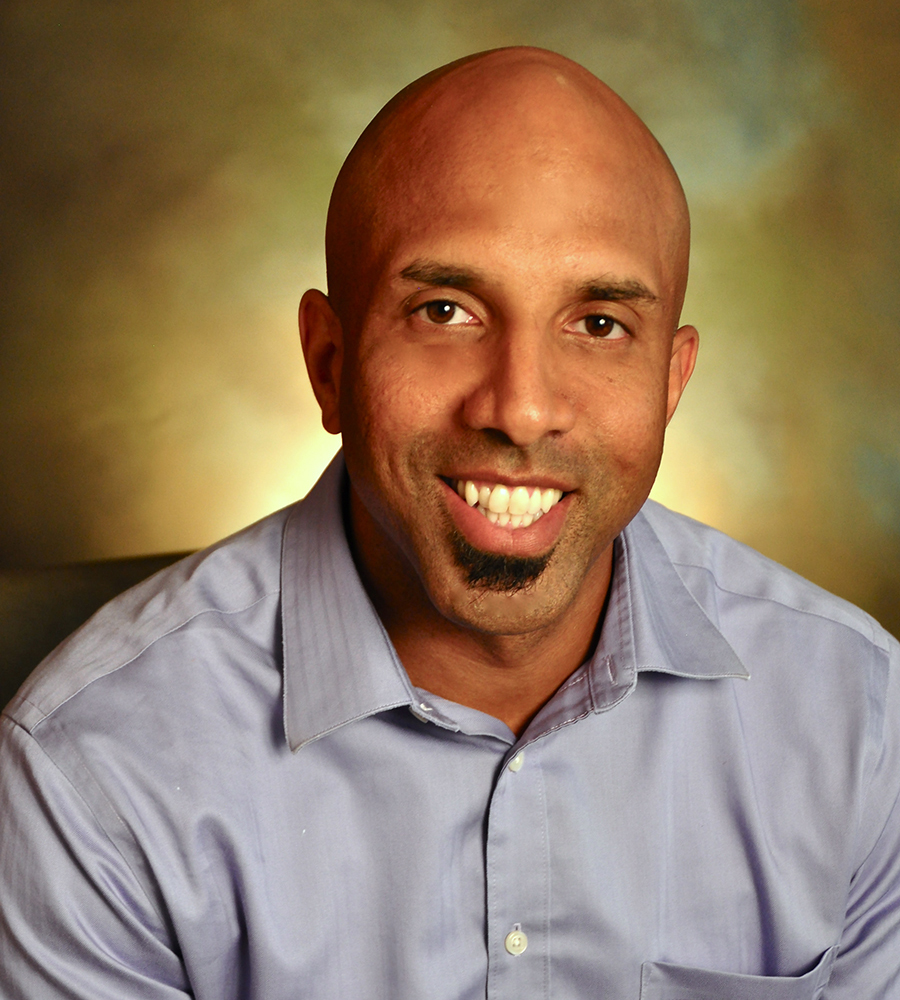 Justin Laing
Hillombo, LLC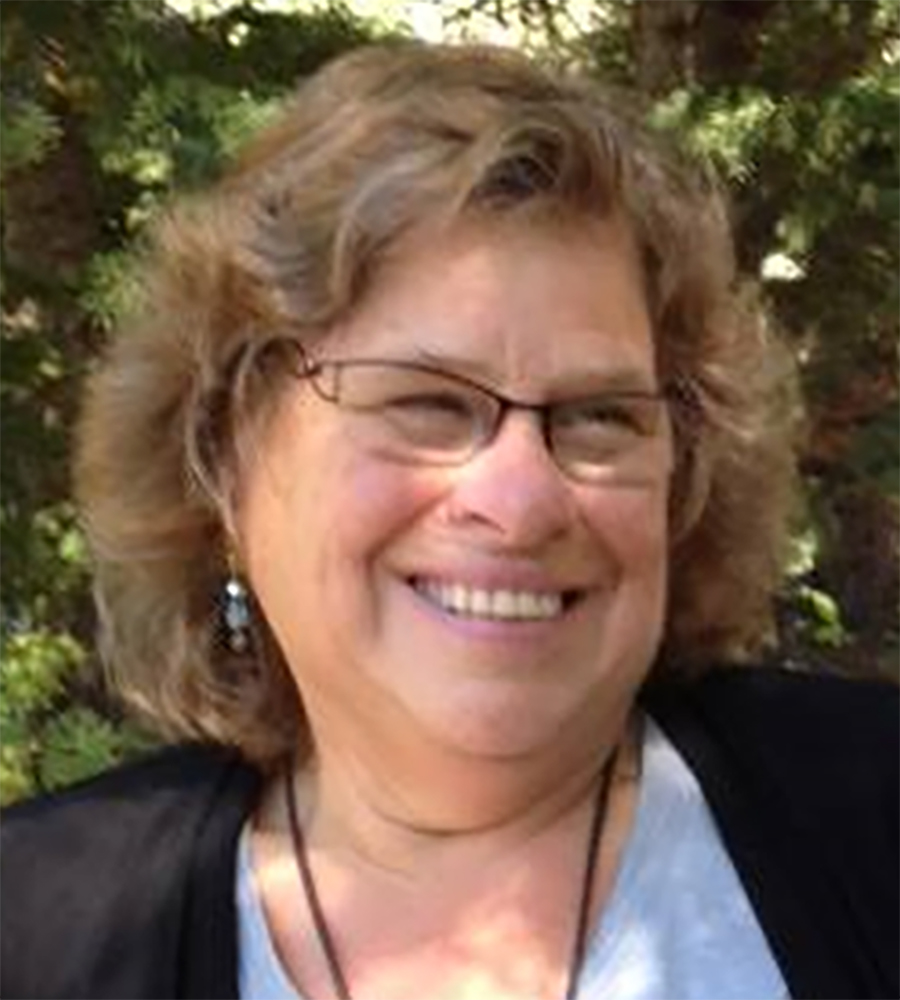 Barbara Schaffer Bacon
Americans for the Arts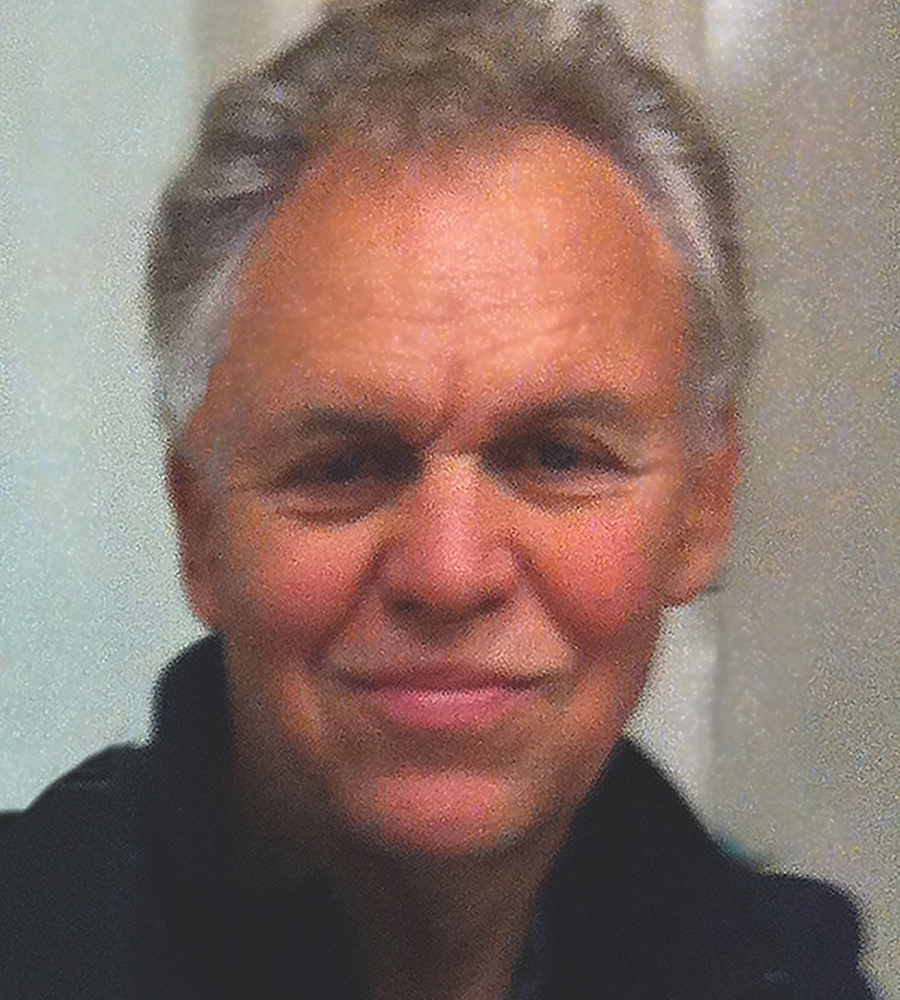 Bill Clevland
Center for Study of Art in the Community
The Geraldine R. Dodge Foundation has been an influential grantmaker in New Jersey for nearly 50 years. Its funding model has centered relationships, patient capital, and capacity building with grantee partners. These values became paramount when Dodge began to examine its reach, relevance, and impact. The journey began with Foundation senior staff using the Intercultural Development Inventory (IDI) tool to gain baseline information on its cultural competency. Later, the Arts Program partnered with the Center for the Study of Arts and Community and Animating Democracy to conduct a program retrospective and considered among other elements, the arts ecology Dodge supports relative to New Jersey's demographic profile. As its internal learning increased, Hillombo, LLC and Dragonfly Partners supported the Foundation in the development of equity-centered Theories of Change and frameworks. This case study will share the strategies developed and consider the lens of program staff of color in championing change to mobilize a predominantly white foundation to address equity. Participants will engage with the grantee and program learning tools and will be invited to examine the Foundation's challenges and learnings and help inform next steps and strategies.
Holding Ourselves Accountable: Measuring progress toward equitable grantmaking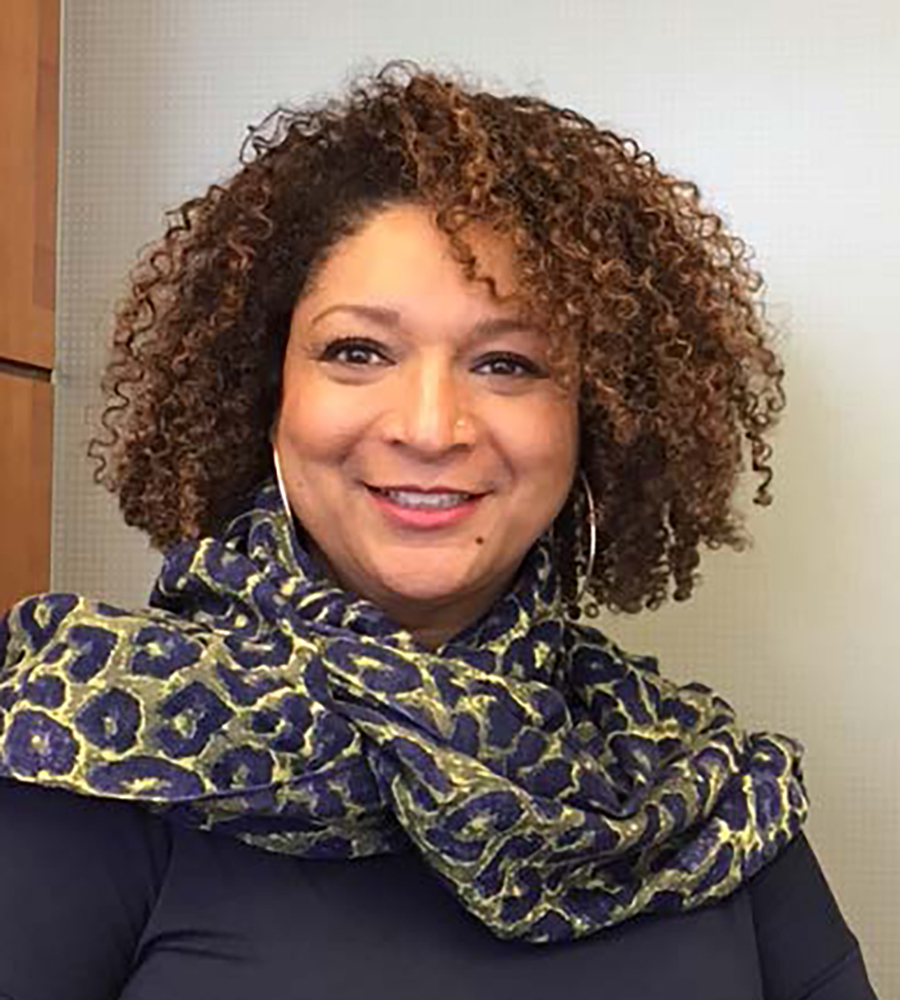 Maurine Knighton
Doris Duke Charitable Foundation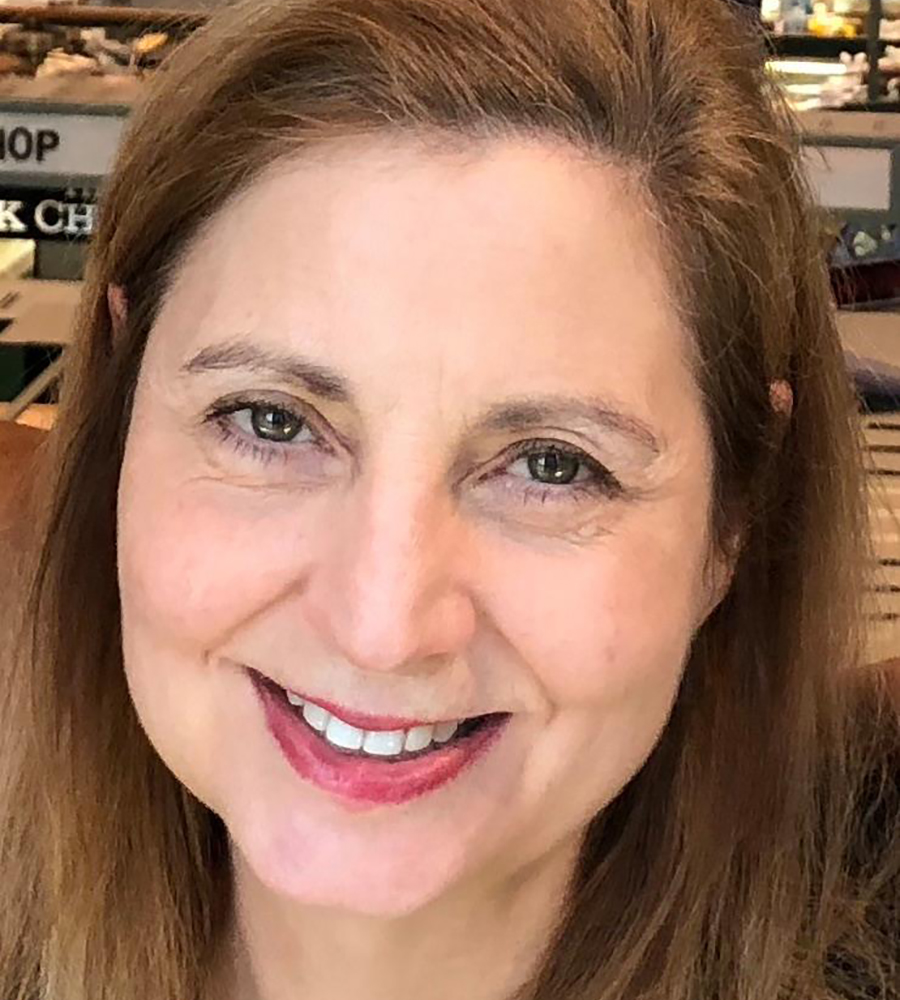 Suzanne Callahan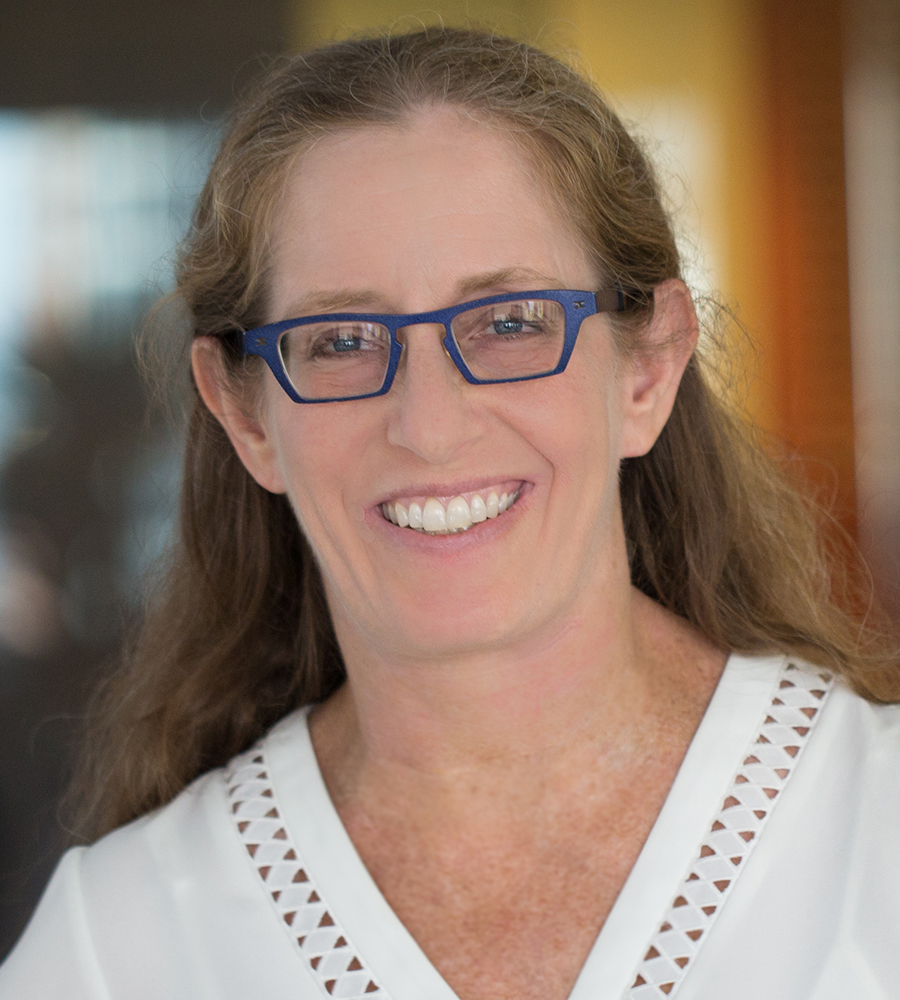 Adrienne Fisher
Doris Duke Charitable Foundation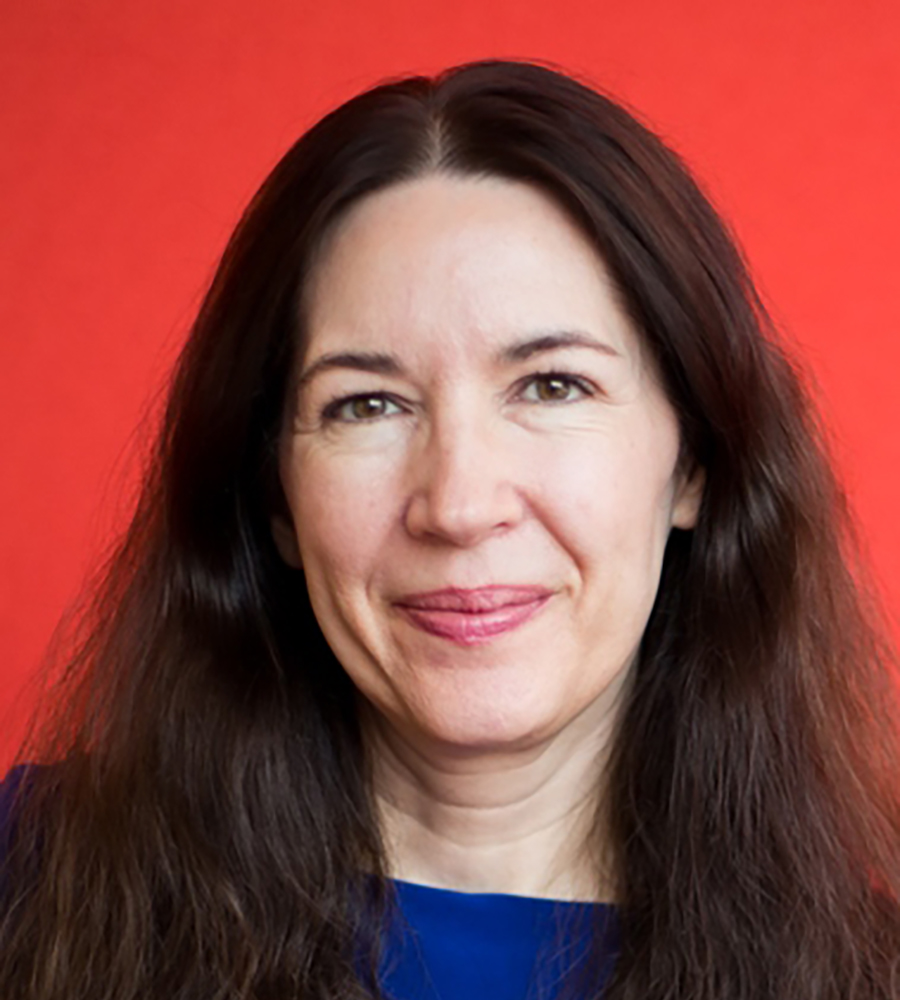 Katherine Neiheisel
Candid
In 2018, the Doris Duke Charitable Foundation (DDCF) embarked upon a research process to explore the ways in which the existing data on its giving to arts and culture captures, or may miss, the extent of change that is occurring in its support to African, Latinx, Arab, Asian, and Native-American (ALAANA) organizations and artists. By extension, we wondered whether missing or incomplete data might be drawing an inaccurate picture of giving in the field at large. To explore this question, working with Callahan Consulting for the Arts, DDCF developed and piloted a measurement system on its own grants that might better capture its ALAANA funding. The session will report on DDCF's efforts and findings and open a dialogue about how the field of arts grantmaking might work together to more accurately track its efforts. Key questions are: How can we better gauge whether we are achieving what we intend? Does the potential exist to create a tracking system over time that is robust enough to be applied to disability, gender expression, and other issues alongside race? Candid (formerly the Foundation Center) will offer tips to foundations about sharing complete and timely grants data, and GIA will share insights from their Racial Equity in Arts Funding workshops. As a field, our commitment to tracking progress of increasing equity in funding gives us power over our knowledge, narrative, data, and accountability.
Arts Education
Inclusive Practices: Developing real-time resources for teaching accessible arts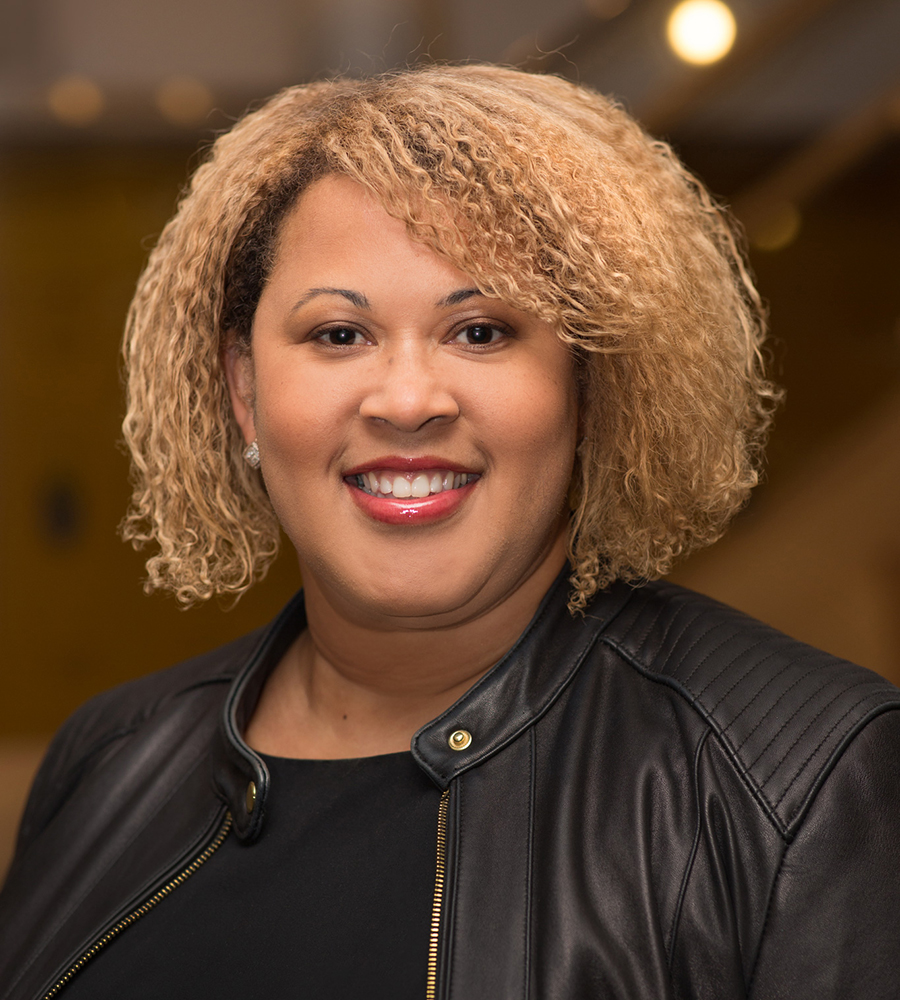 Courney Boddie
The New Victory Theater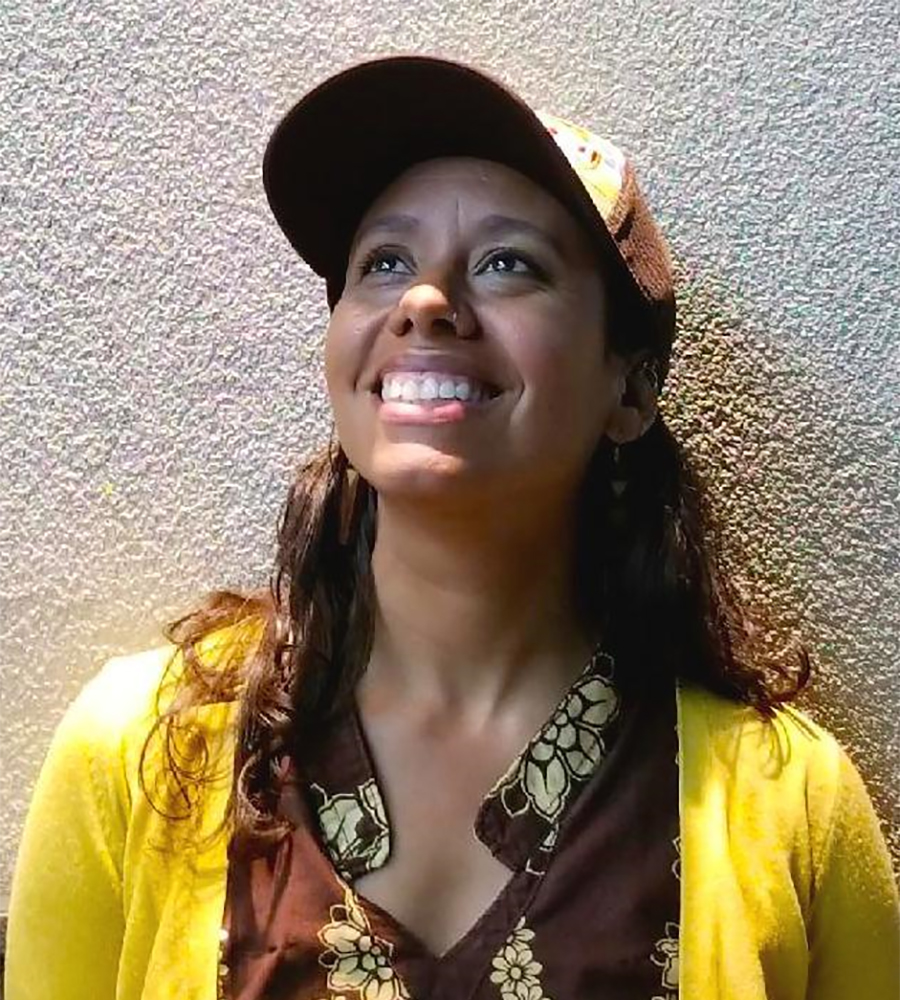 Adrianna Guzman
Kyla Mckoll
Rachel Pardoe
The New York Community Trust
This session will explore systemic approaches to improving arts education in integrated co-teaching K-12 classrooms, with a particular focus on adapting curricula and practice to better serve students with disabilities. We will examine these issues through the lens of the Growing Inclusivity for Vibrant Engagement (GIVE) Project, a joint effort between three NYC-based organizations (New Victory Theater, ArtsConnection, and Community-Word Project), to design tools that teaching artists can use in real time to assess students' needs and abilities and facilitate collaboration with teachers, paraprofessionals, and other school staff; and professional development for nearly 500 teaching artists from 75 nonprofits. The session will start with a 5-minute overview of the project, after which attendees will split up into three smaller discussion groups: one led by the project's funders, one led by a teaching artist, and one led by two of the project's key administrators. Each small group will be joined by each set of presenters and have three 10-minute conversations about the project from their perspective, so that over a 30-35 minute period, attendees will engage in three different, in-depth conversations about arts education for students with disabilities. Finally, attendees will reconvene for 10-15 minutes to share lessons learned and for Q&A.
Beyond Therapy: Arts Learning for Court and Community School Students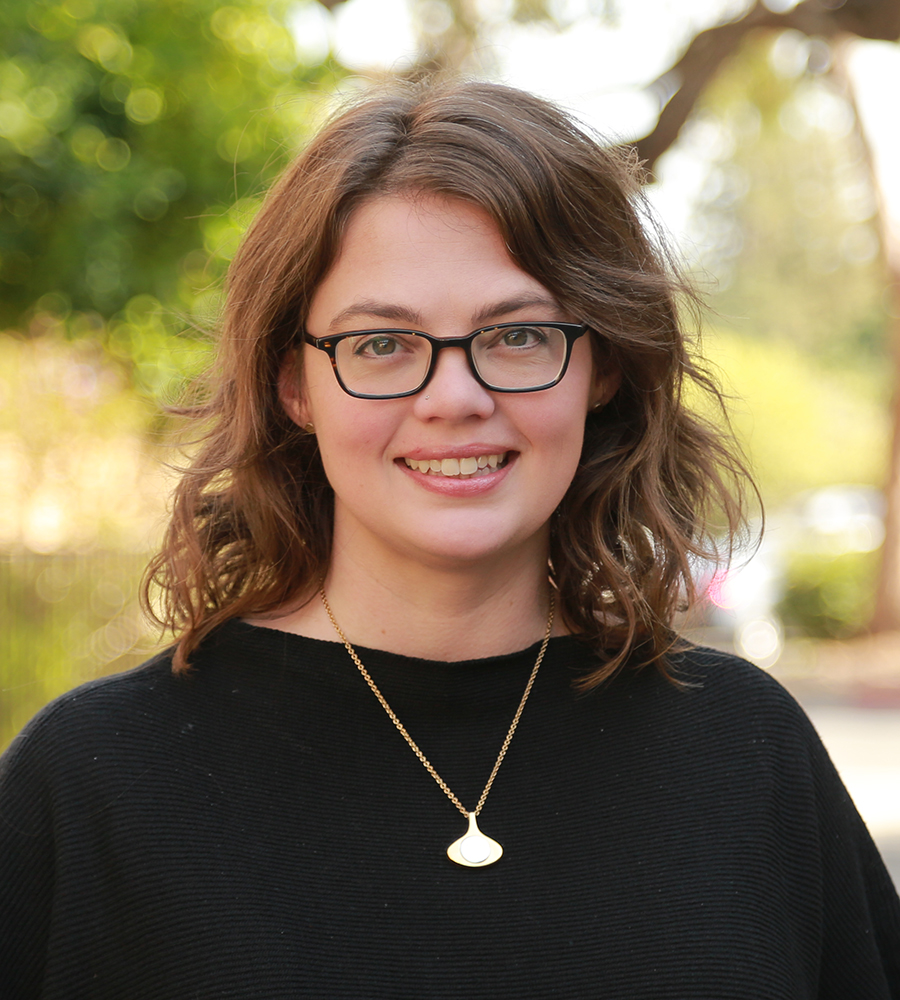 Candice Benge
SRI Education

Nathan Head
San Deigo County Office of Education
Miko Lee
Consultant

Jessica Mele
Hewlett Foundation

Brandon Steppe
The David's Harp Foundation

Amir Whitaker
ACLU of Southern California

Katie Woodworth
SRI Education
In California, court and community schools (CCS) are public schools that educate students who have little agency in their education: those who are expelled from school, with attendance or behavior challenges, experiencing houselessness, and incarcerated or on probation or parole. Evidence from a 2020 study suggests many of these most vulnerable students don't have access to arts education as required by the state's education code. Moreover, these students are disproportionately BIPOC, socio-economically disadvantaged, and with an emotional or learning disability. Research has also shown that arts instruction can build students' self-esteem, empathy, and engagement in school. As a result, CCS students, already disempowered by the systems designed to educate them, are missing out on the arts learning that could provide them with tools to succeed in school and beyond. In this interactive session, we will hear the challenges CCSs face in offering arts courses and learn from first-hand accounts of the impact arts can have for these students. After a brief framing by a panel of researchers and practitioners, participants will break into small groups to discuss what can be done at various levels of the educational system to improve arts education access for this population.
Arts & Technology Field Scan: Summary of Findings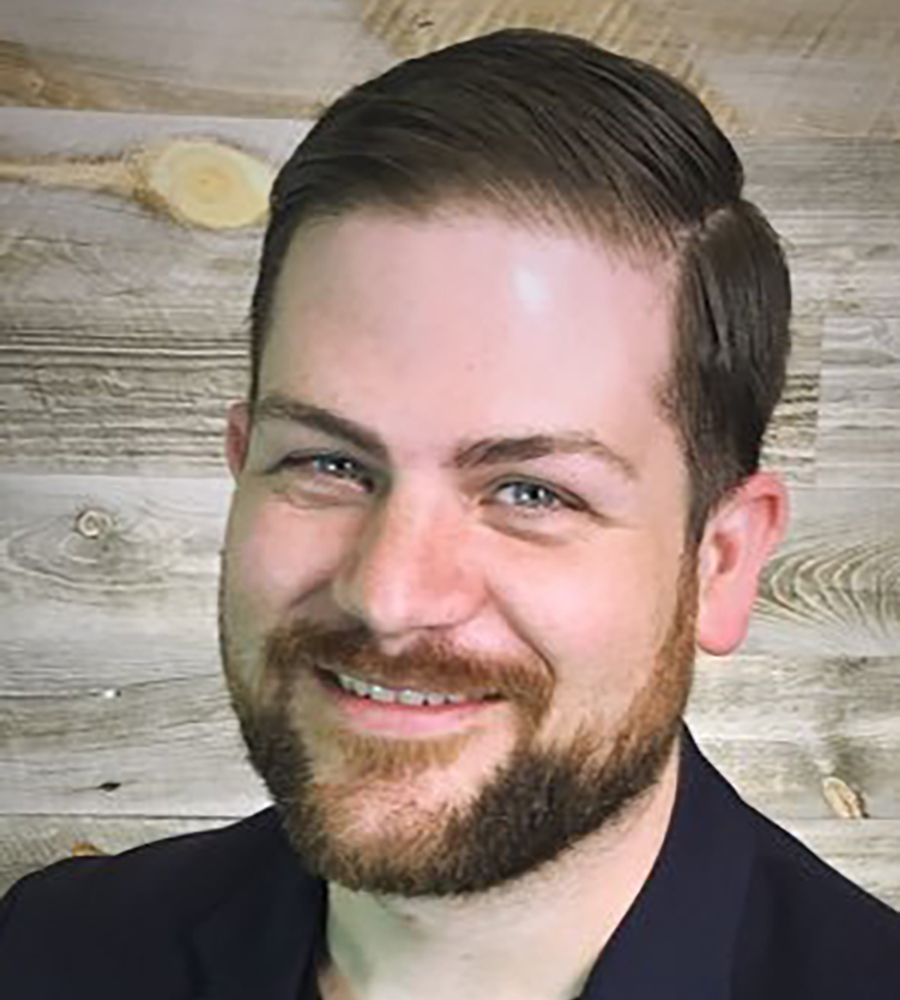 Chris Barr
Knight Foundation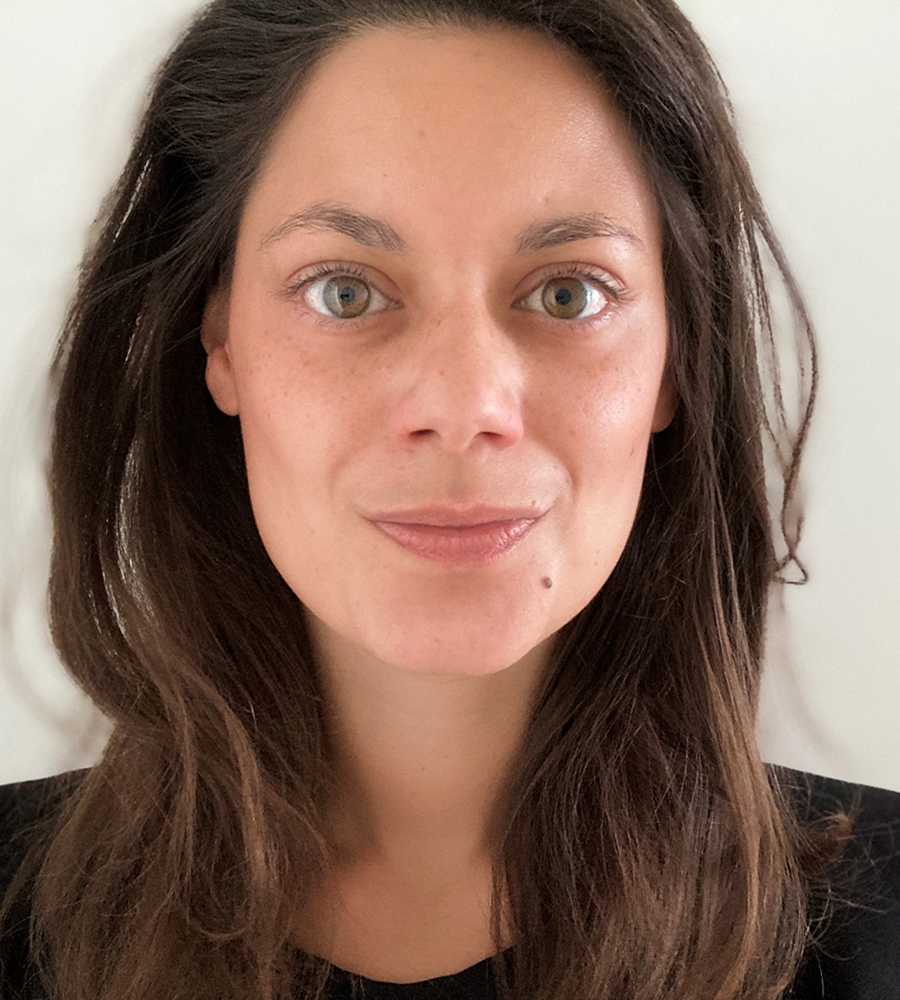 Jax Deluca
National Endowment for the Arts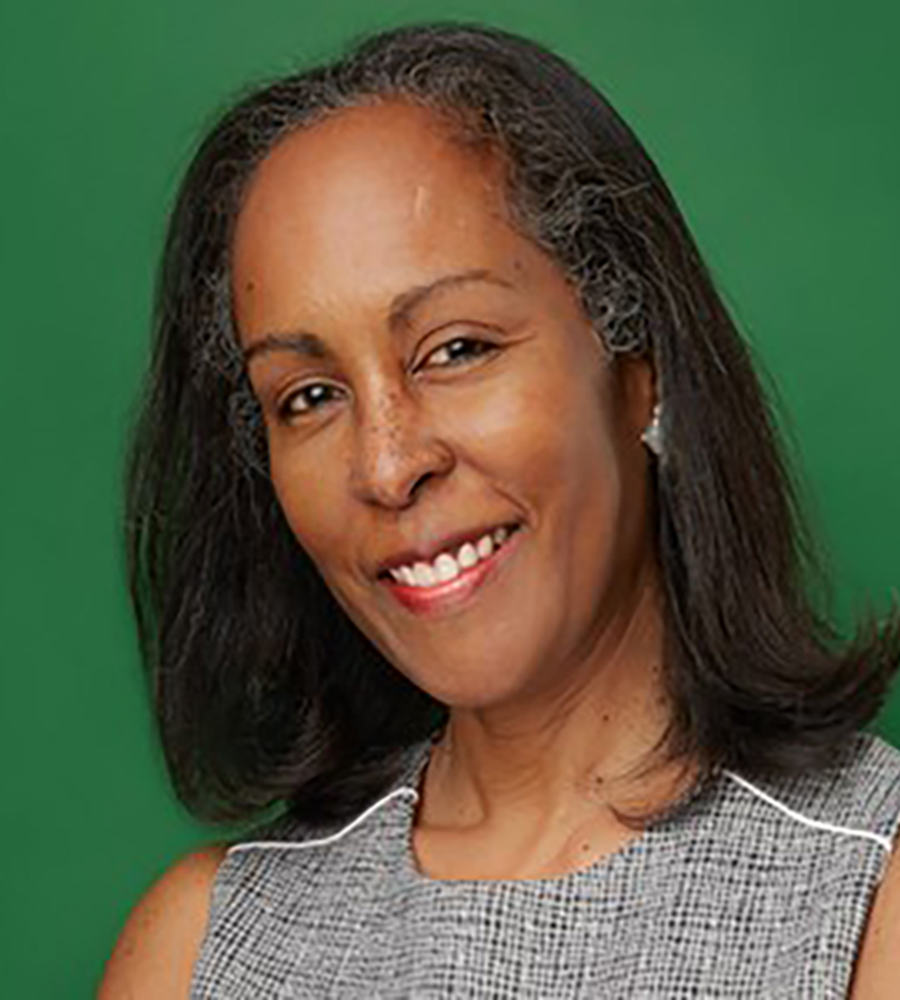 Margaret Morton
Ford Foundation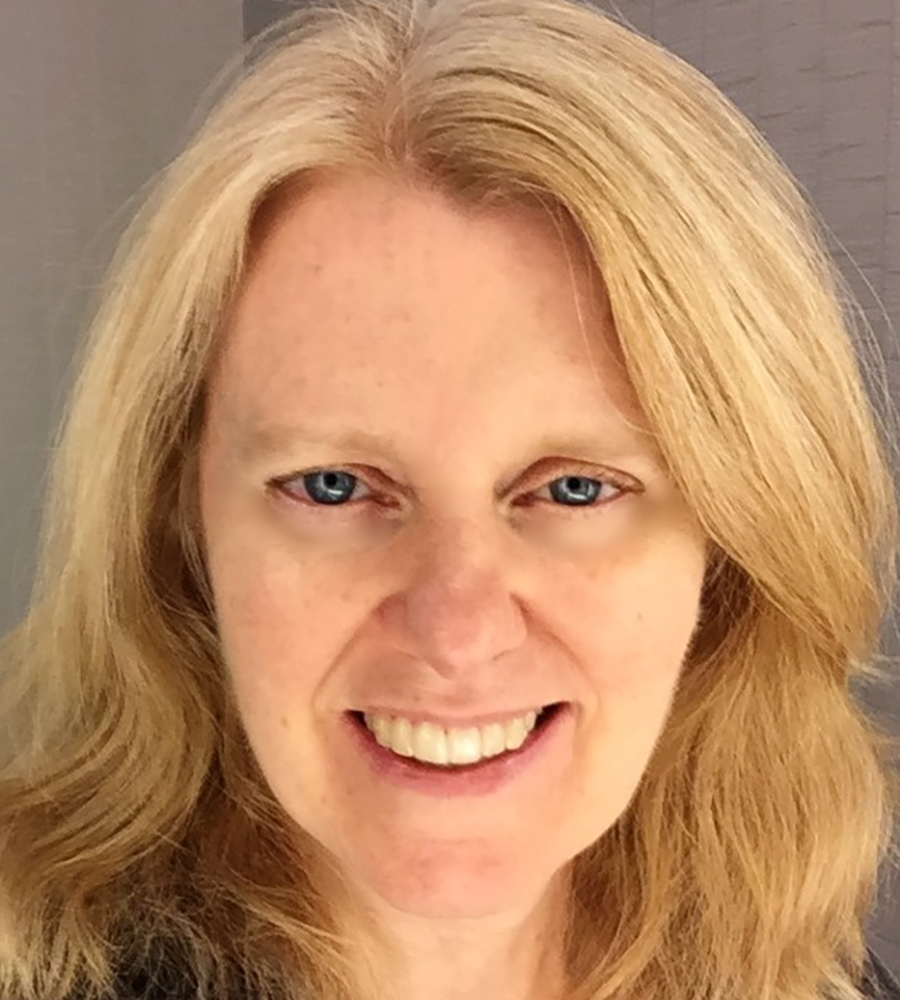 Patricia Moore Schaffer
National Endowment for the Arts
For decades, artists have used technology to remix, augment, interrogate structures within arts and culture, both old and new. To bring visibility of contemporary artists and collectives pioneering and experimenting with new and evolving mediums, the National Endowment for the Arts has conducted an Art & Technology Field Scan, a national research project in partnership with the Ford Foundation and the Knight Foundation. The guiding research questions were crafted to understand and map the ways artists make, interrogate, and disrupt contemporary digital technologies for creative and aesthetic purposes, and to learn about the current and prospective sources of support and funding for these practices, and how they could be improved or sustained. The resulting combination of quantitative and qualitative data will inform arts funders and service providers in the public and private sectors, with a particular focus on techniques and frameworks that provide on-ramps for artists representing under-resourced voices, perspectives, and practices in using technology as a creative medium. In this session, participants will receive a preview of the full report from the Arts & Technology Field Scan, including findings from a series of regional roundtables, a literature review, field interviews, a grant portfolio analysis, and case studies.
Support for Individual Artists
Don't Make Me Apply for a Grant! Lessons learned from crowdfunding with individual artists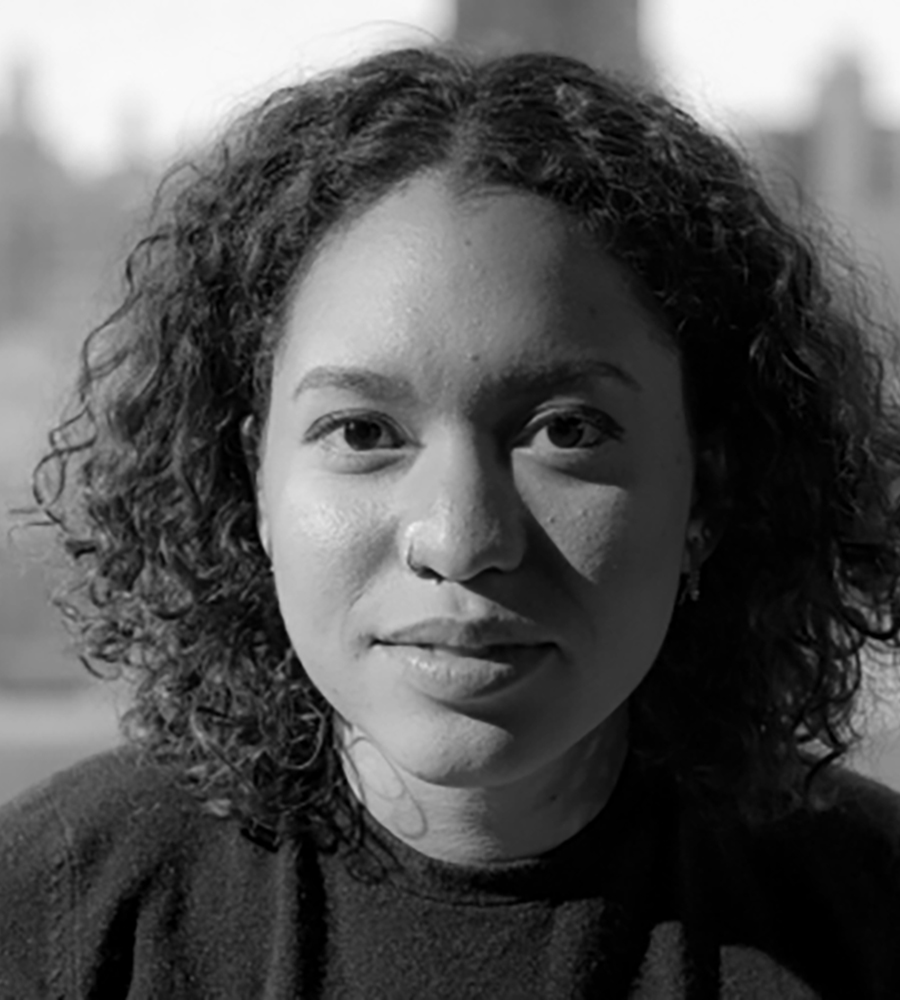 Leila Tamari
ArtPlace America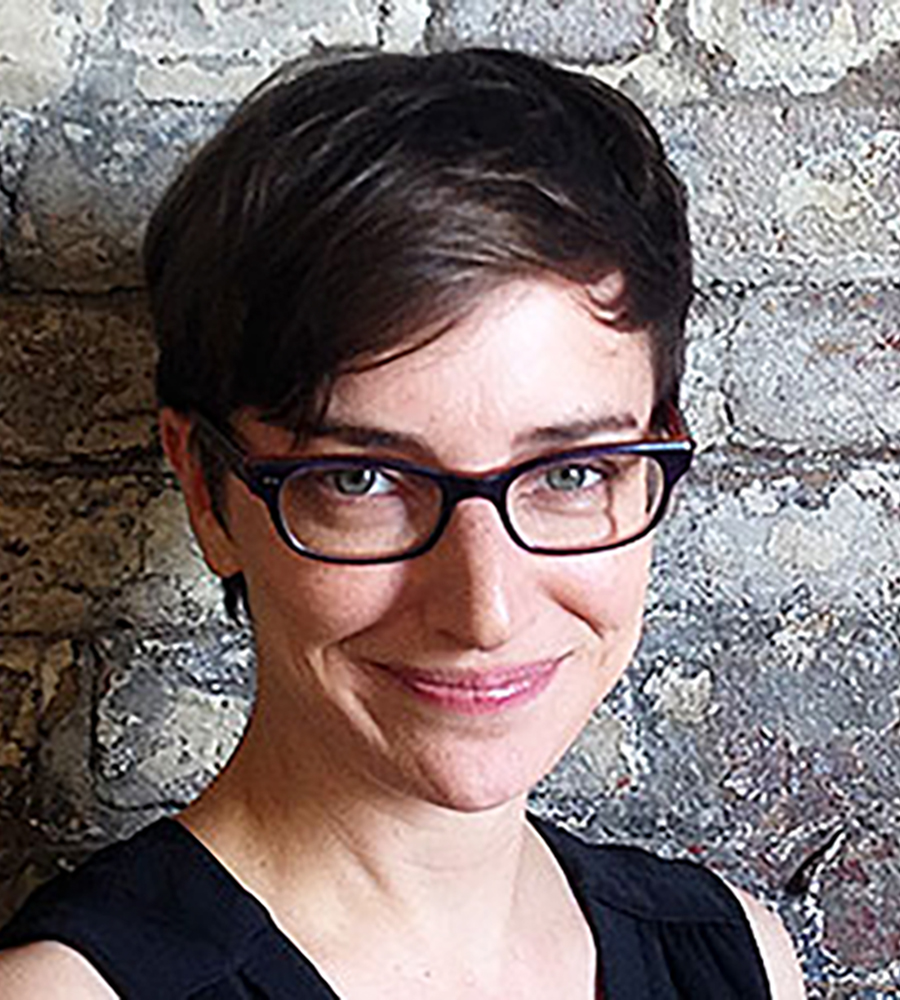 Ethany Uttech
ioby
Artists are at the helm of social change, and philanthropy plays a vital role in supporting them. However, as they invent creative ways to address systemic challenges in their communities, they are simultaneously being asked to demonstrate how they align with foundation priorities and program criteria. As grantmakers, we can facilitate simpler approaches to direct support, and many of us have started to prioritize this in 2020, if not before. Beginning with reflections from the Artists Lead! partnership (ioby and ArtPlace America), this session will be a starting place to discuss best practices for crowdfunding initiatives that center individual artists.
Empowering Artists: Latinx arts organizations in action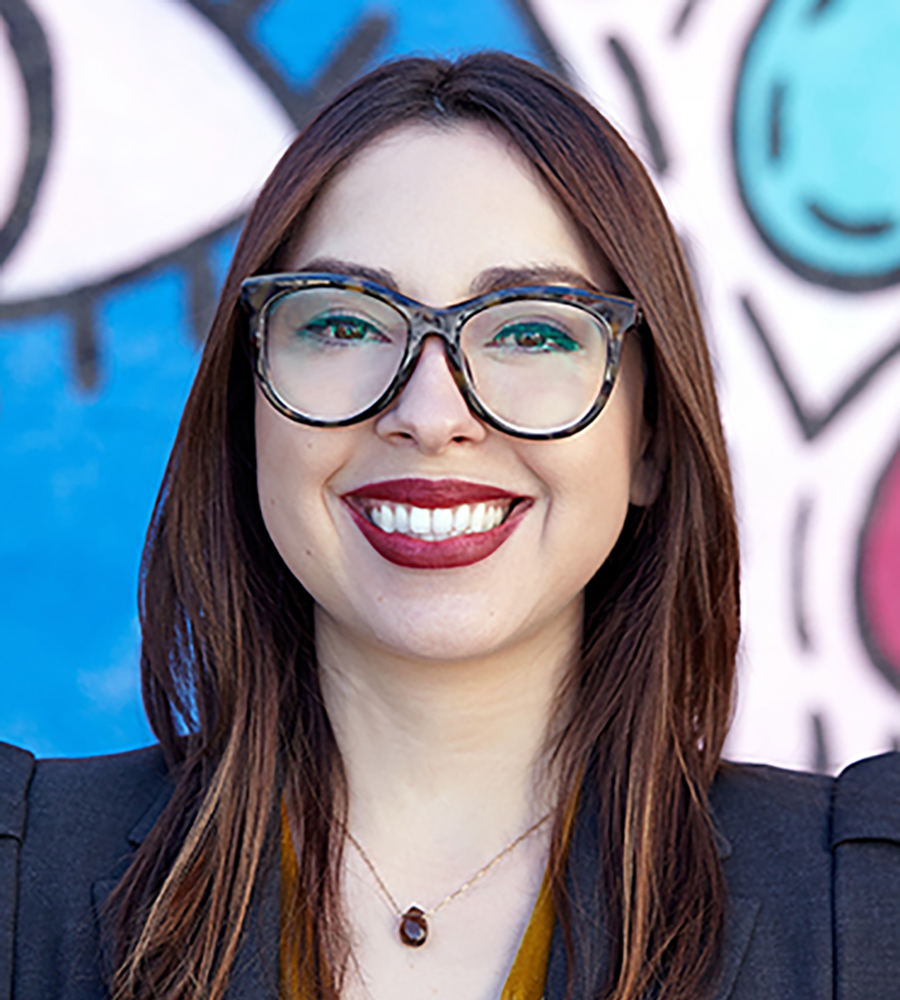 Betty Avila
Self - Help Graphics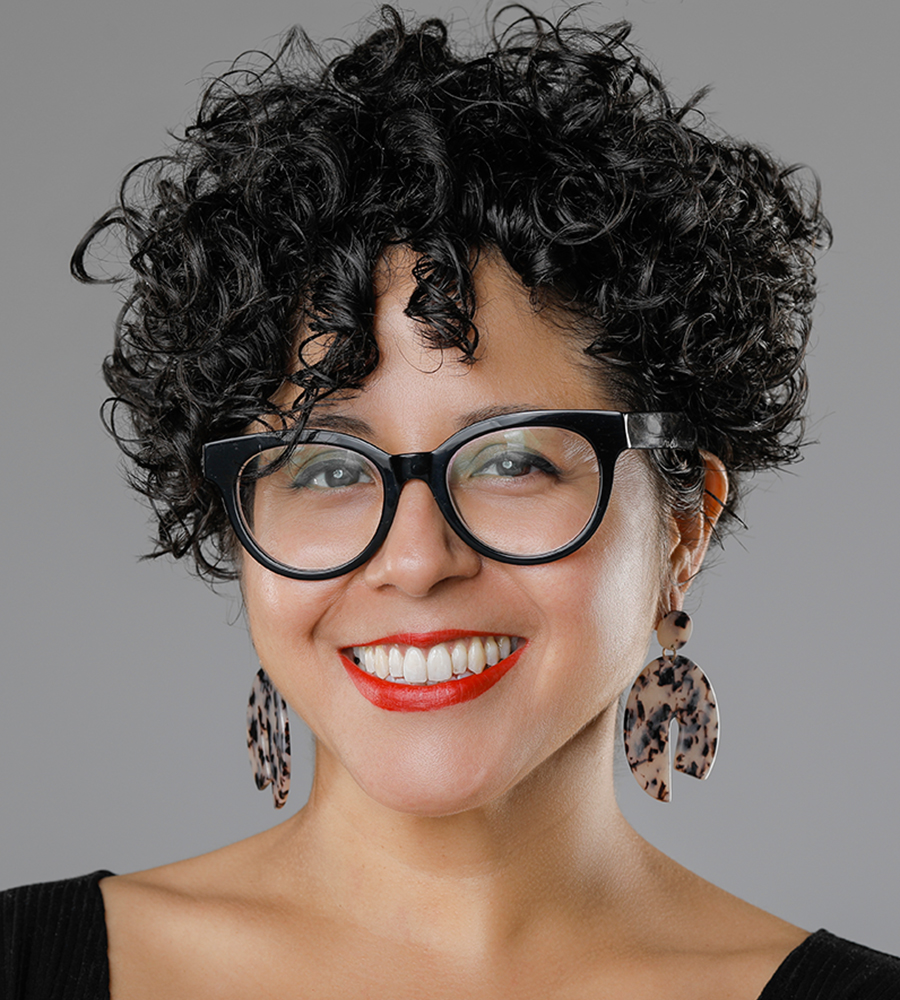 Favianna Rodriguez
Center for Cultural Power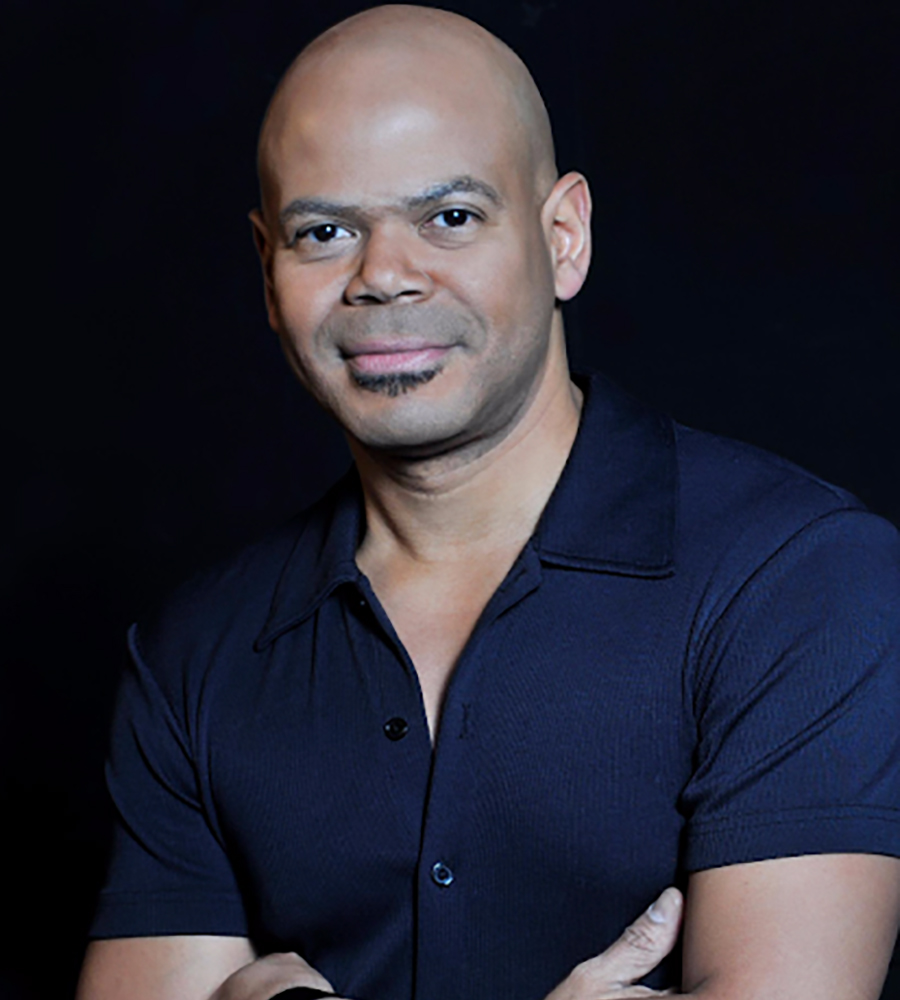 Charles Rice-Gonzalez
Bronx Academy of Arts and Dance
Graciela Sanchez
Esperenza Peace and Justice Center
This panel presents four Latinx arts organizations whose work centers on supporting artists as agents of social change. All have supported works that respond directly to the rise in critical forms of discourse around race/gender/sexuality and identity politics, the power of institutions, and the state of immigration. Through this support, these organizations are helping to reshape the varied forms that 'Latinx' art can take and how it contributes to broader American culture. In particular, they are attendant to the intersectionality of the Latinx community, acknowledging differences in race, gender and sexuality and being central to the Latinx experience in the US. With the projects they develop with artists, these organizations have helped to reconsider how to grow relationships between people and institutions, how to support the role of the radical artist, and how they can support the articulation of difference even within the confines of academic or institutional systems. Through this work, these Latinx organizations demonstrate the breadth of expression that has developed in the recent history of contemporary Latinx art and activism.
Beyond Grant Funding: Artist-Centered, Community-Driven Models of Support
Liz Fitzgerald
Arts & Science Council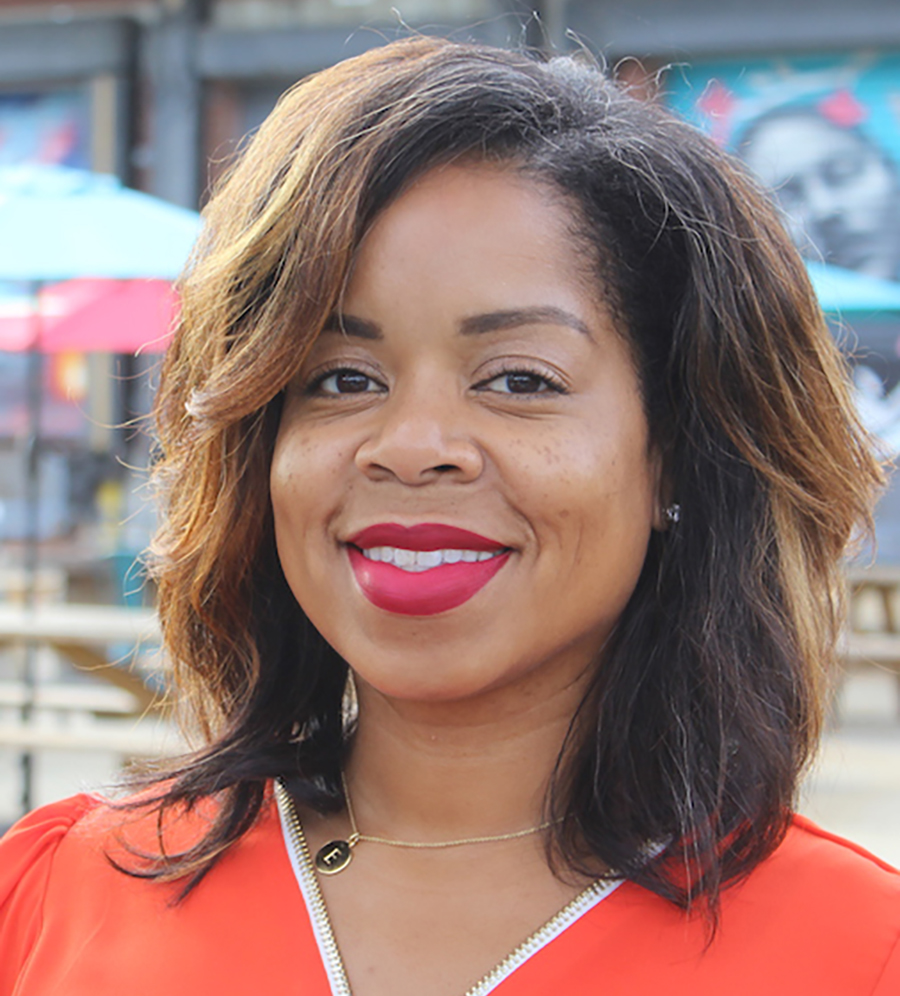 Eboni Lewis
Arts & Science Council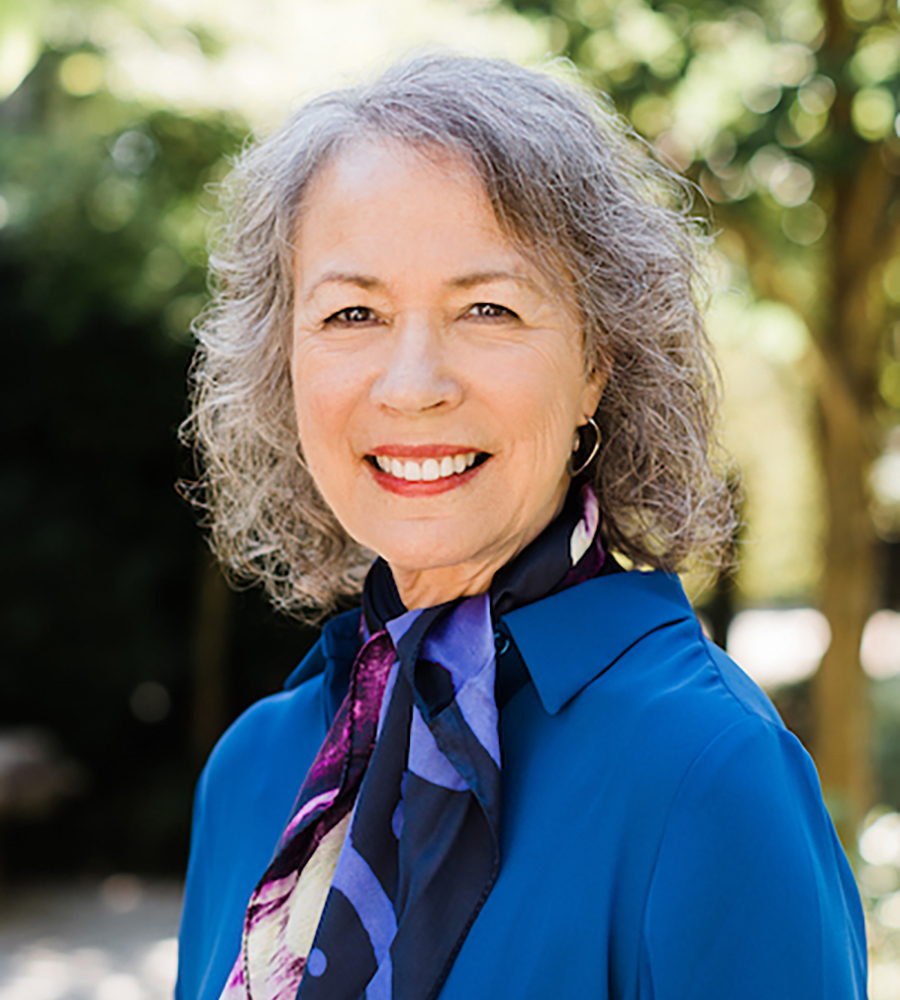 Lynda Lotich
Thomas S. Kenan Institute for the Arts at UNCSA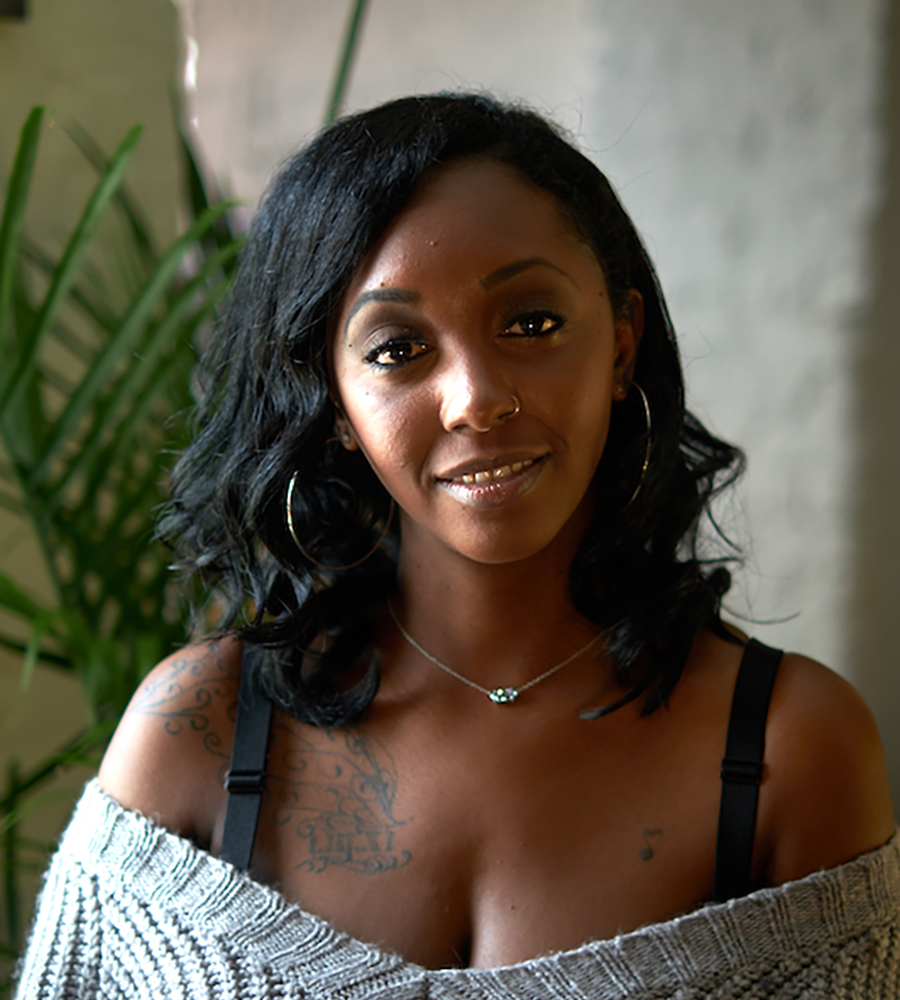 Arsena Schroeder
Dear Soul Music Company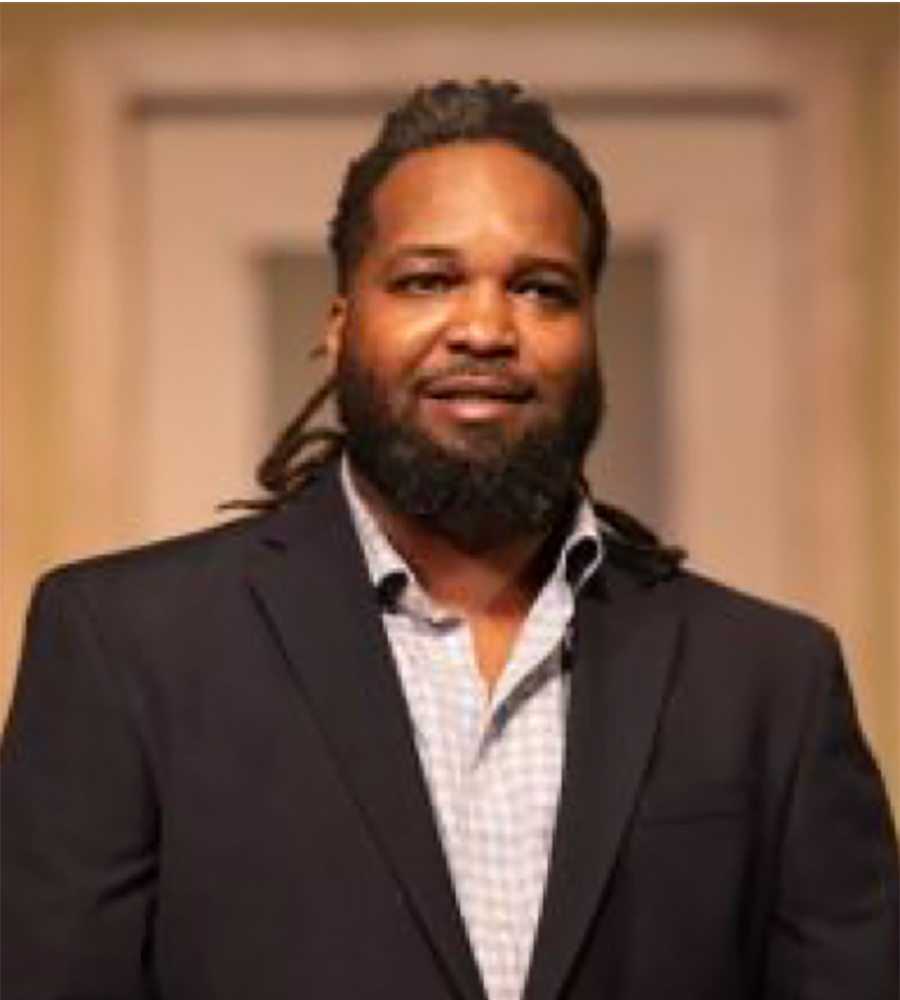 Rory Sherriff
Brand New Sheriff Productions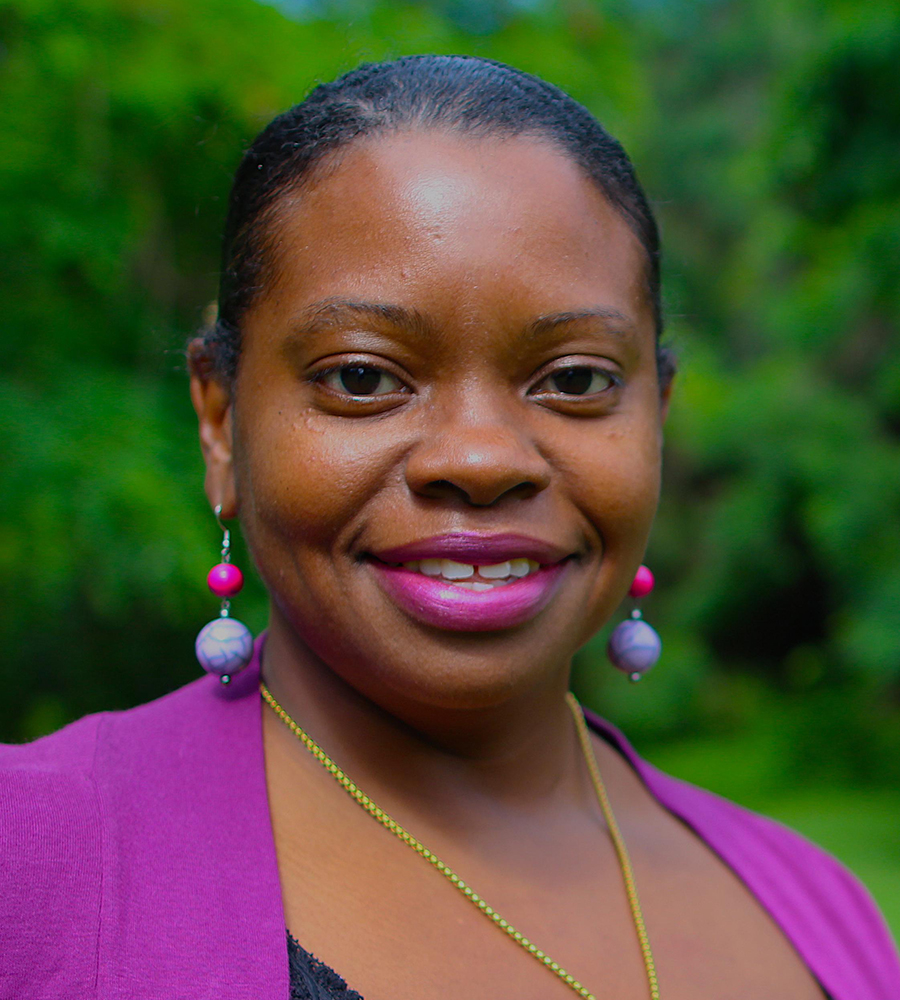 Latesha Smith
Spoleto Festival USA
How can community-defined priorities help local arts funders achieve greater racial and cultural equity in our funding practices? In 2014, the Arts & Science Council in Charlotte, NC, embarked on a Cultural Vision Plan that led to dramatically increased funding opportunities to individuals and small arts organizations. In 2019, the Kenan Institute for the Arts in Winston-Salem, NC, launched its Creative Catalyst Initiative to empower individual artists to become transformative leaders through low-cost professional development, mentorships and opportunities for paid fellowships. Both organizations asked communities and artists to articulate their own preferred developmental pathways and created artist-centered opportunities in response. The result is a significant shift in the demographics of who is being supported in grant funded programs.
This session will:
Demonstrate how to implement programs that embrace cultural equity through many different entry points—as well as different funding and/or support models;
Discuss how funders can help communities build new avenues for artistic engagement in their neighborhoods;
Make multi-year investments starting with a prototype and then designing programs with long-term sustainability;
Facilitate a conversation between attendees and creative community leaders, and resources on program structures that can be adapted by other grantmakers and local arts agencies.
Artist Relief: launching a national emergency fund for artists in three weeks

Jen Benka
Academy of American Poets
Rachel Bers
The Andy Warhol Foundation for the Visual Arts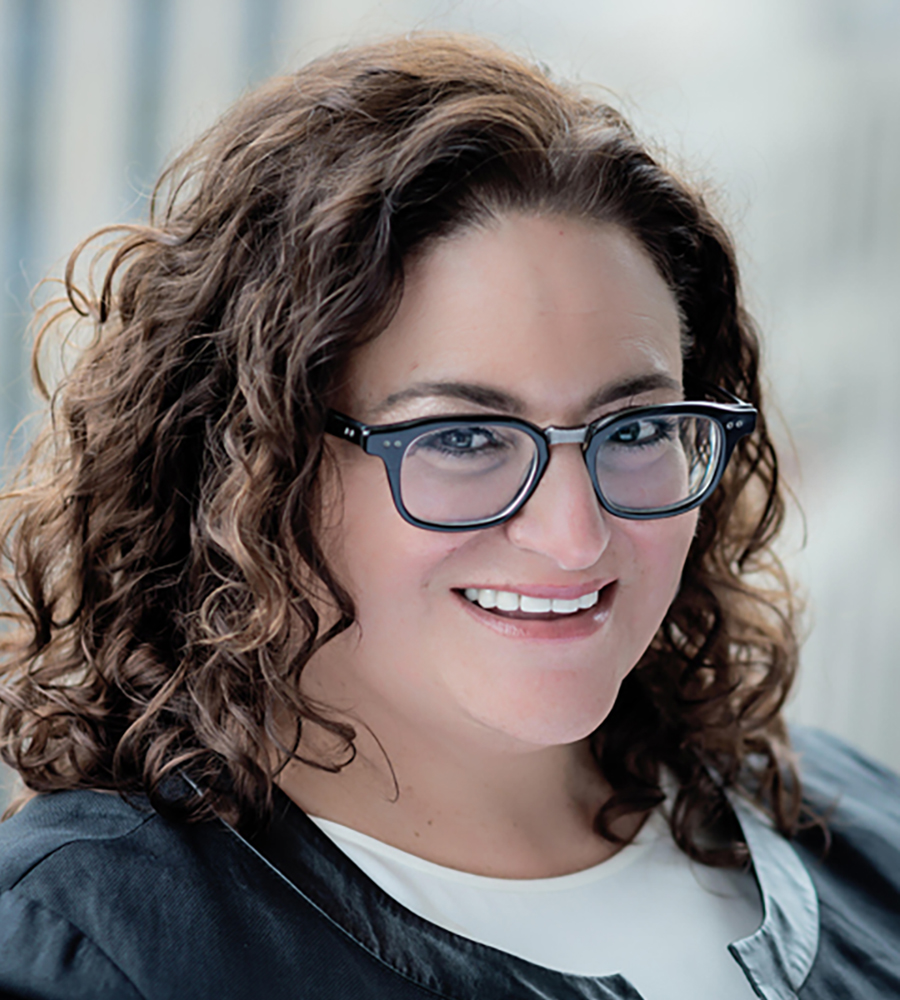 Suzy Delvalle
Creative Capital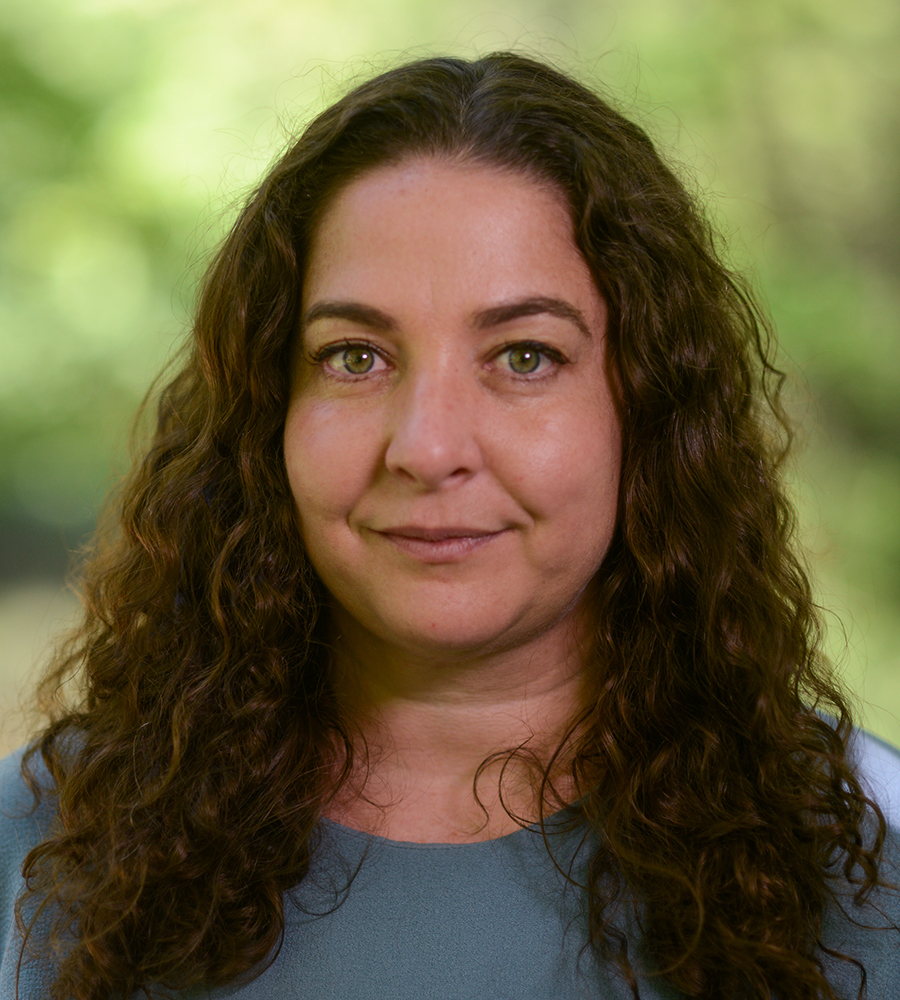 Carolyn Ramo
Artadia
Four leaders of arts funding institutions who helped launch Artist Relief, a national emergency fund for artists affected by the COVID-19 crisis, will present a 90 minute panel about how this effort was rapidly assembled, from establishing a multidisciplinary coalition of diverse leaders in different cities and mobilizing philanthropic support, to developing a new grantmaking review process that prioritized need while considering diversity, equity, and inclusion; engaging media; and ultimately providing millions of dollars in financial relief to artists experiencing dire need.
The panel will share lessons learned about coalition building (with strangers!) during crises; the ethical dimensions of assessing need in a widespread, layered disaster that continues to unfold; differing views on "relief" and "recovery"; and insights the work has provide toward future planning at their respective organizations.
The session will include ample time for dialogue with those in attendance, including those who may have launched other relief efforts related to COVID-19, or those who may wish to do so in times of future emergency.
Healthy Capitalization
Growing the Pie: Impact investing to close the equity gap – and how to unlock more capital to support your (delicious) mission
Anna Raginskaya
Blue Rider Group at Morgan Stanley
Bob Bancroft
Nathan Cummings Foundation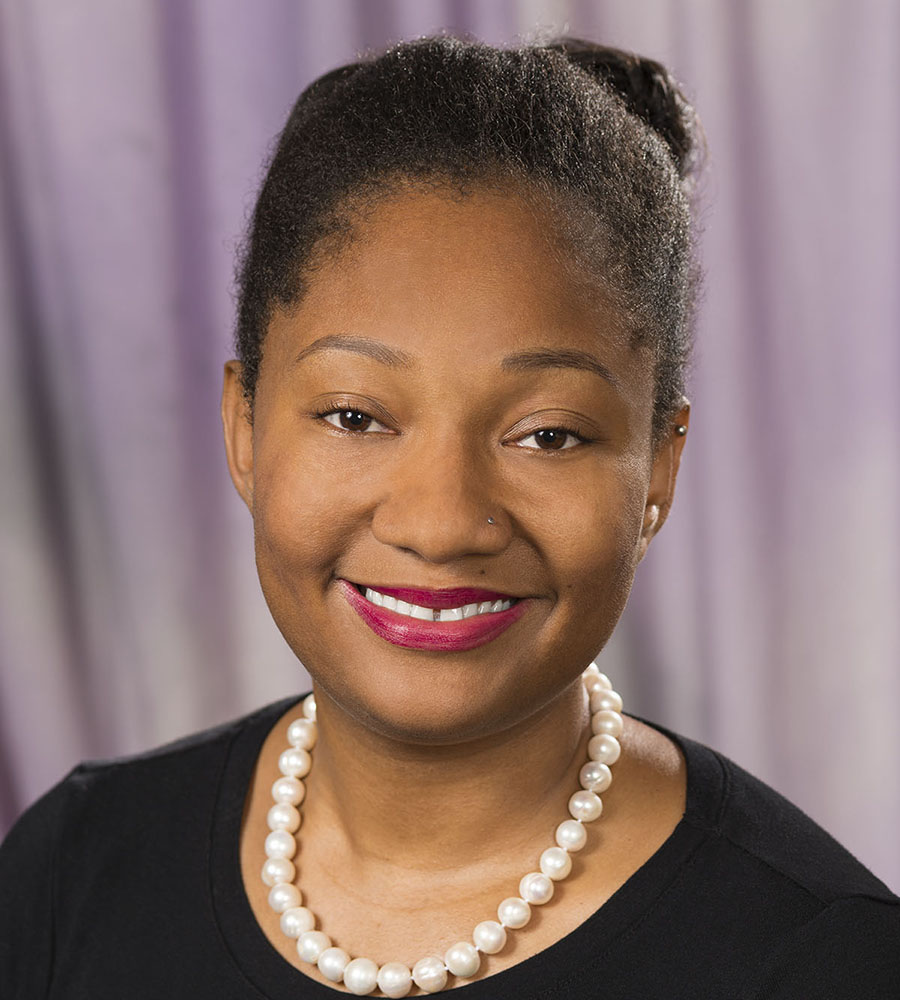 Courtenay Barton
Cleveland Foundation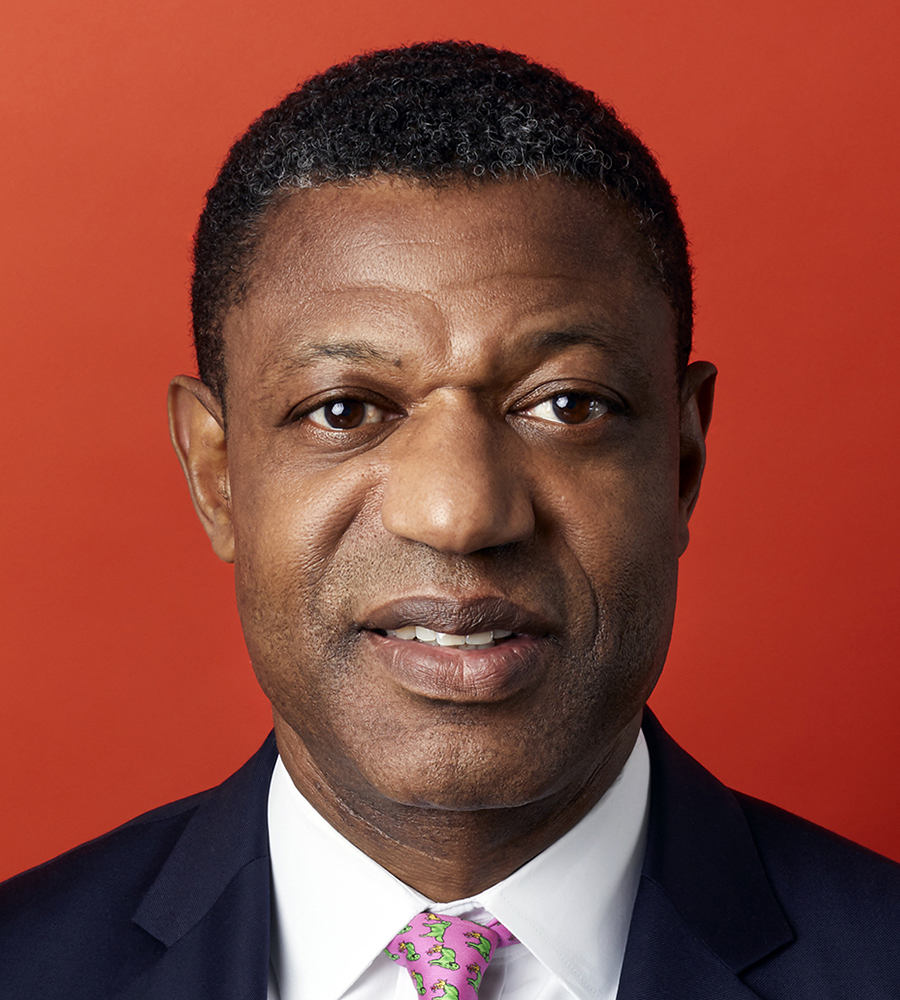 Roy Swan
Ford Foundation
This session highlights foundations utilizing impact investment as a tool to deepen their programmatic work. We will apply a racial equity lens to consider how investment choices can enable the creative and economic potential of diverse communities, and confront reinforced structural biases.
Firms owned by women and minorities manage only 1.3% of the investment industry's $69 trillion in assets, despite being over-represented in the top quartile of performance. Under-representation corresponds to under-investment in minority-owned businesses: foundations can address this inequity through impact investing, and a proactive focus on diverse managers. Foundations can also consider managers employing shareholder activism as a tool to drive positive change, especially on corporate diversity & inclusion practices.
Our session will:
Address the question: what is impact investing, and how can foundations of various sizes engage?
Highlight the work of the Ford, Nathan Cummings, and Cleveland Foundations in this area
Feature an interactive case study of several investments made by our panelists
Our goal is to provide concrete examples to empower attendees in their knowledge of impact investing, and to highlight impact investing as an important tool in advancing their foundations' mission.
Strategizing for the "New Normal"

Chris Perez
TDC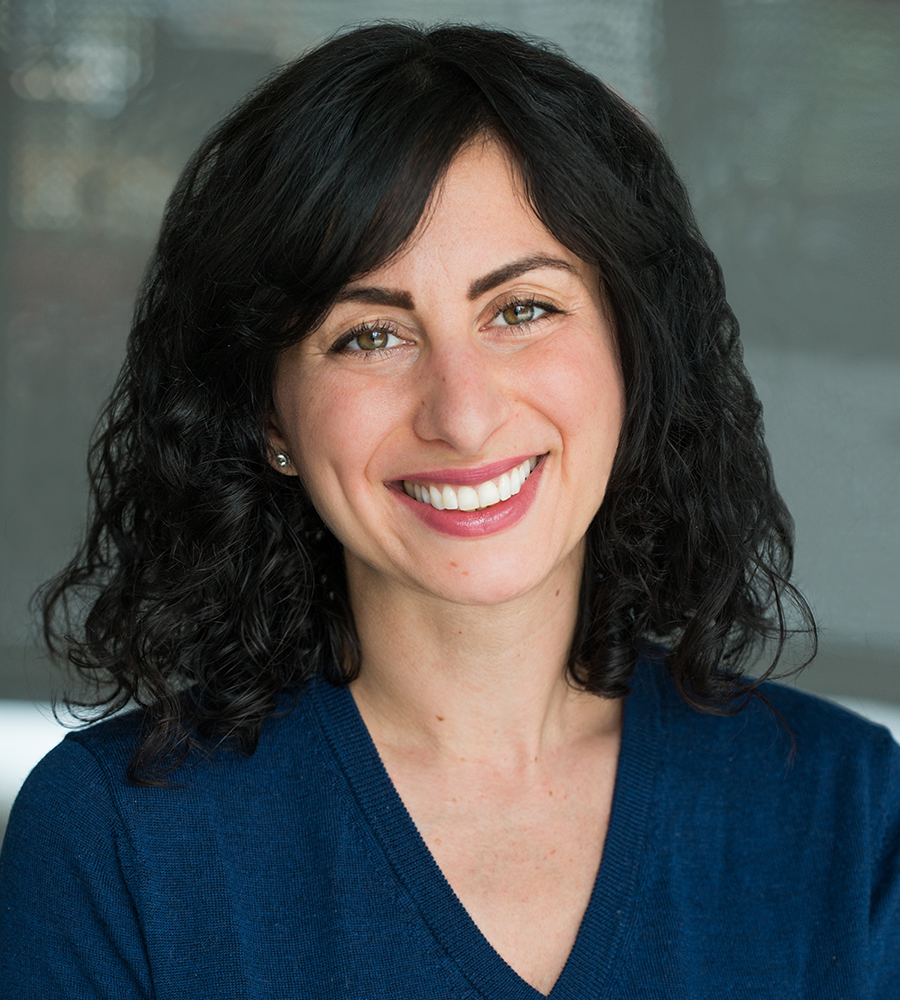 Laura Poppitti
Center for Cultural Innovation
Bahia Ramos
Wallace Foundation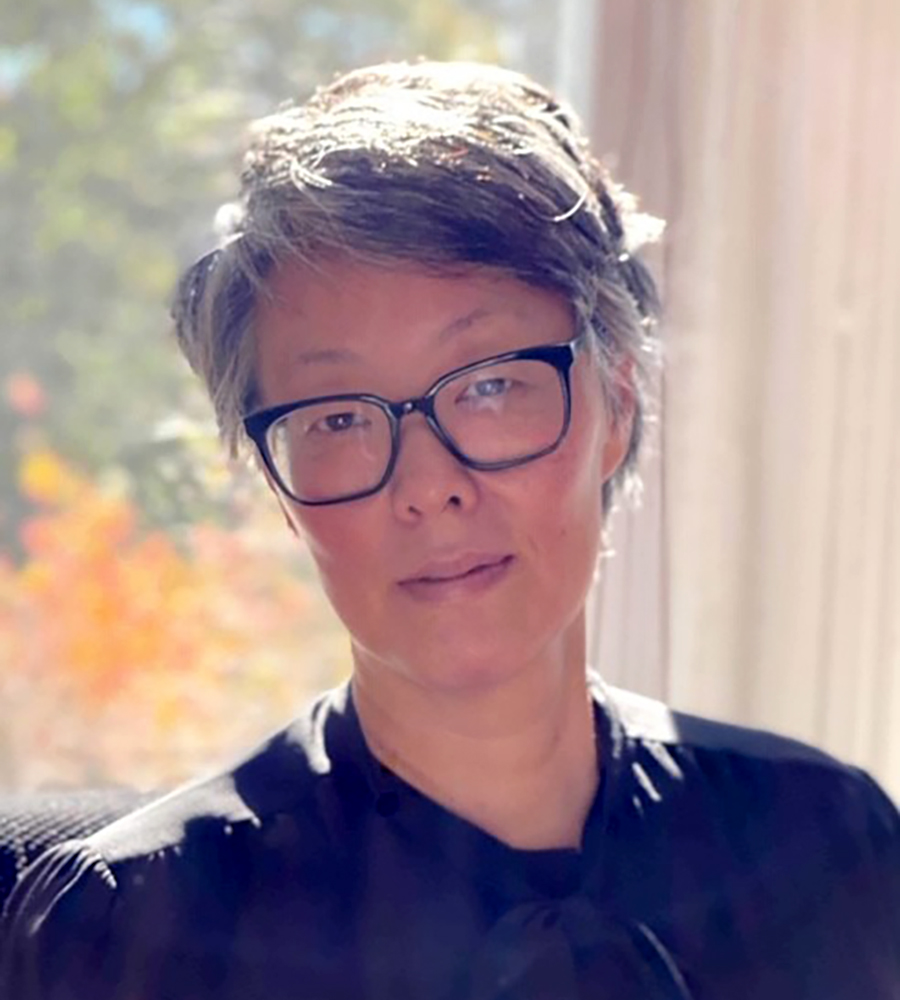 Judilee Reed
William Penn Foundation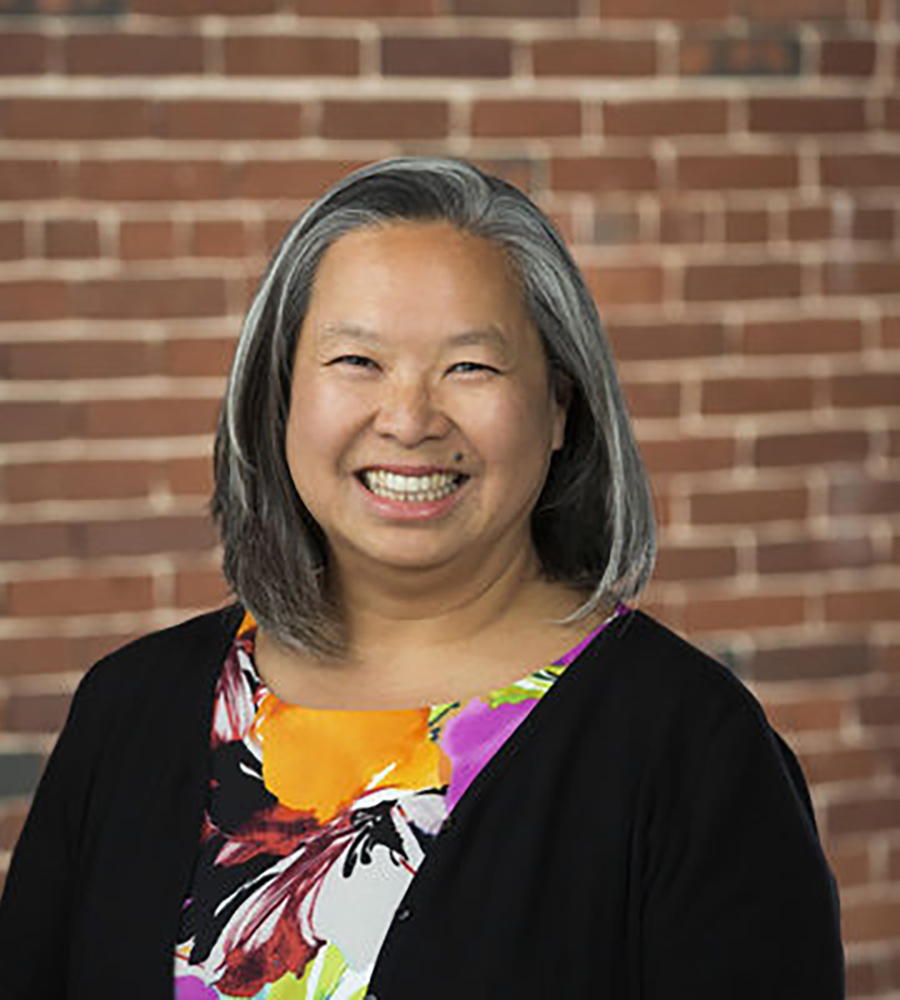 San San Wong
Barr Foundation
The unprecedented events of 2020 – COVID-19 pandemic, racial justice movement, and economic crises – laid bare inequities and challenged the status quo relationships between artists, arts workers, organizations, and their communities. For foundations, the need for support spiked to a level far beyond what they could address, necessitating hard decisions about priorities, equitable outcomes, and role clarity in recovery, reimagining, and rebuilding efforts.
On individual artists, the Center for Cultural Innovation will share its empirical observations from administering four relief funds in California as well as research into independent worker classification and protections, which together yield directives for shifting funder behavior. On organizations, the Barr, Wallace, and William Penn foundations will share findings from a co-commissioned study with TDC. To inform thinking around philanthropic priorities in the "new normal," the study sought to understand decision-making by a diverse range of organizations, and to identify and highlight stories of resilience, social-wealth-building, and transformation, particularly in communities of color – potentially new arts and cultural models.
As the crisis revealed seismic cracks in the current arts and cultural models and systems, lessons learned will help inform an active dialogue with attendees around meaningful strategies to address the "new normal."
Capacity Building as Equitable Practice in Memphis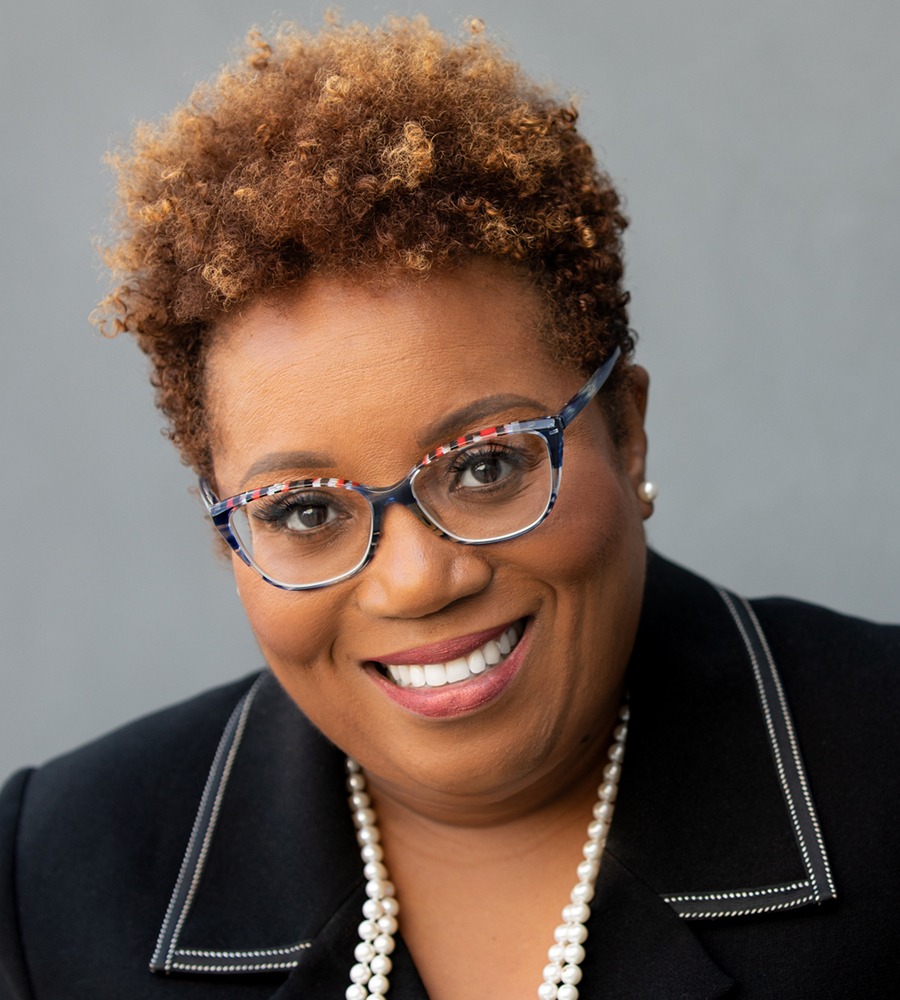 Cheryl Green
The Coplexity Group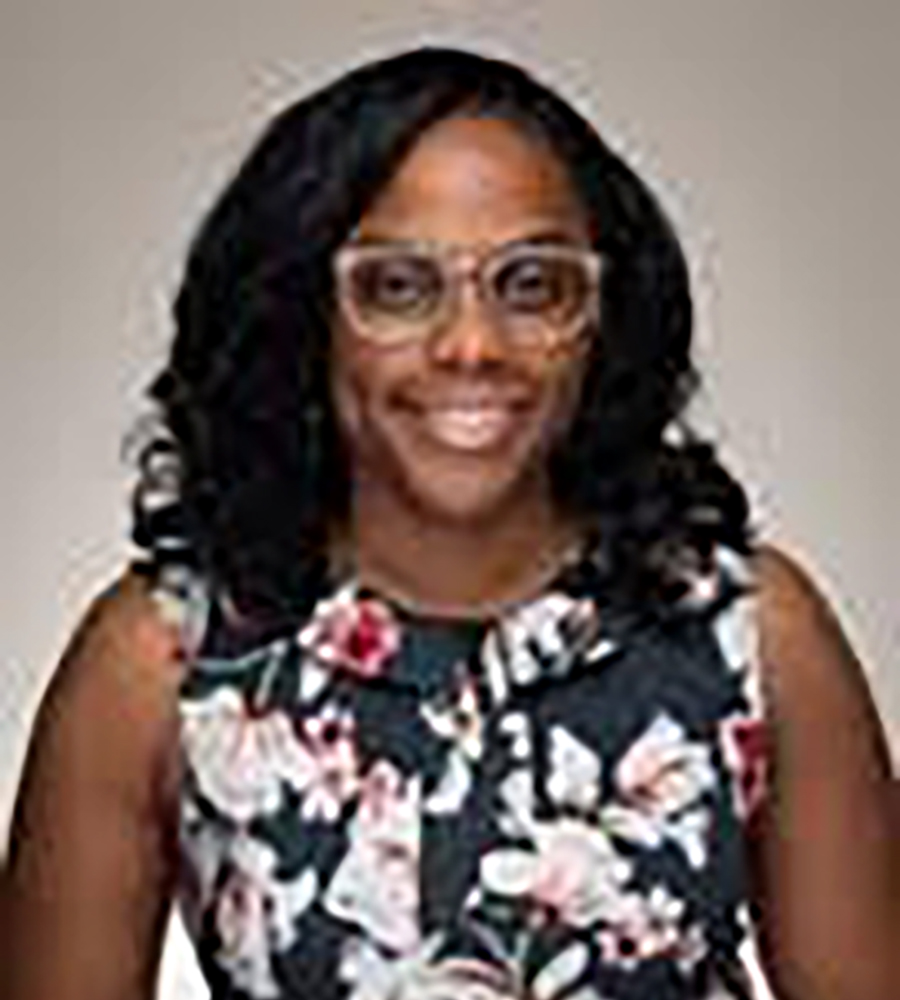 Rachel Knox
Hyde Family Foundation
Steve Lee
Memphis Jazz Workshop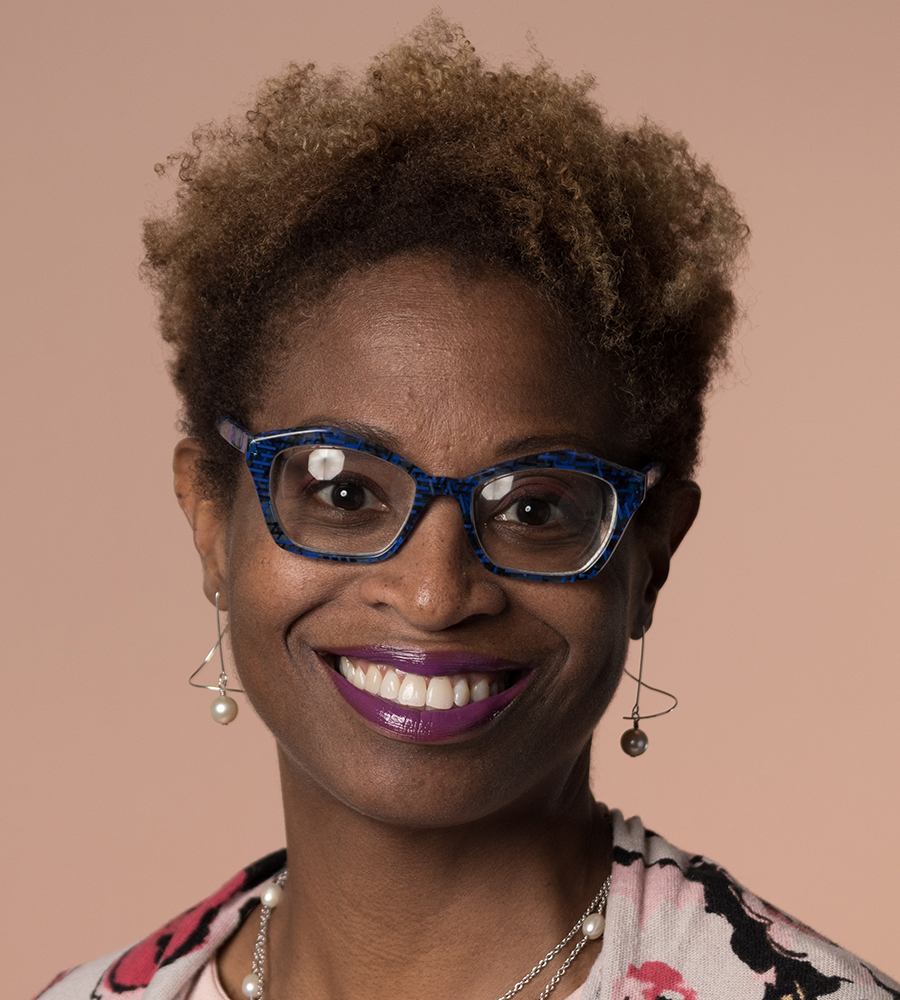 Rychetta Watkins
Memphis Music Initiative
Most funders agree that 'capacity building' is important for historically underinvested community-based organizations; however, they often struggle to put it into effective practice with grantees. The Hyde Family Foundation and Memphis Music Initiative have each developed models of capacity building that go beyond entry-level workshops to address leadership development, strategic planning, and technical assistance gaps that often hamper black- and brown-led community-based programs.
This session will:
Describe each organization's model for capacity building and how the two together have created a continuum of tailored support for programs and organizations in Memphis;
Identify internal equity checks and shifts in practice and language that were necessary to align established grantmaking practices and with the needs of organizations of color, recognizing past bias and power imbalances; and
Offer suggestions and lessons learned for funders seeking to put capacity building into action with grassroots, community-based, and small nonprofits in the areas of the arts and creative youth development.
Fostering Resilient Cultural Nonprofits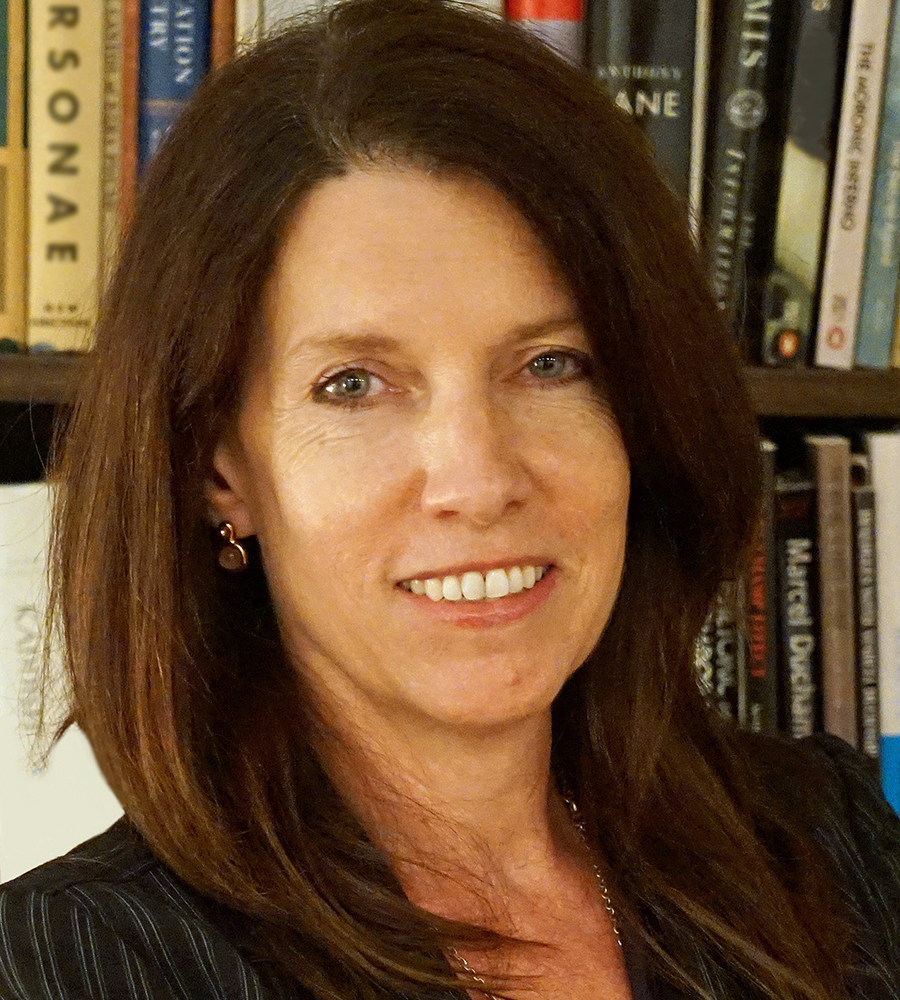 Bronwyn Bevan
The Wallace Foundation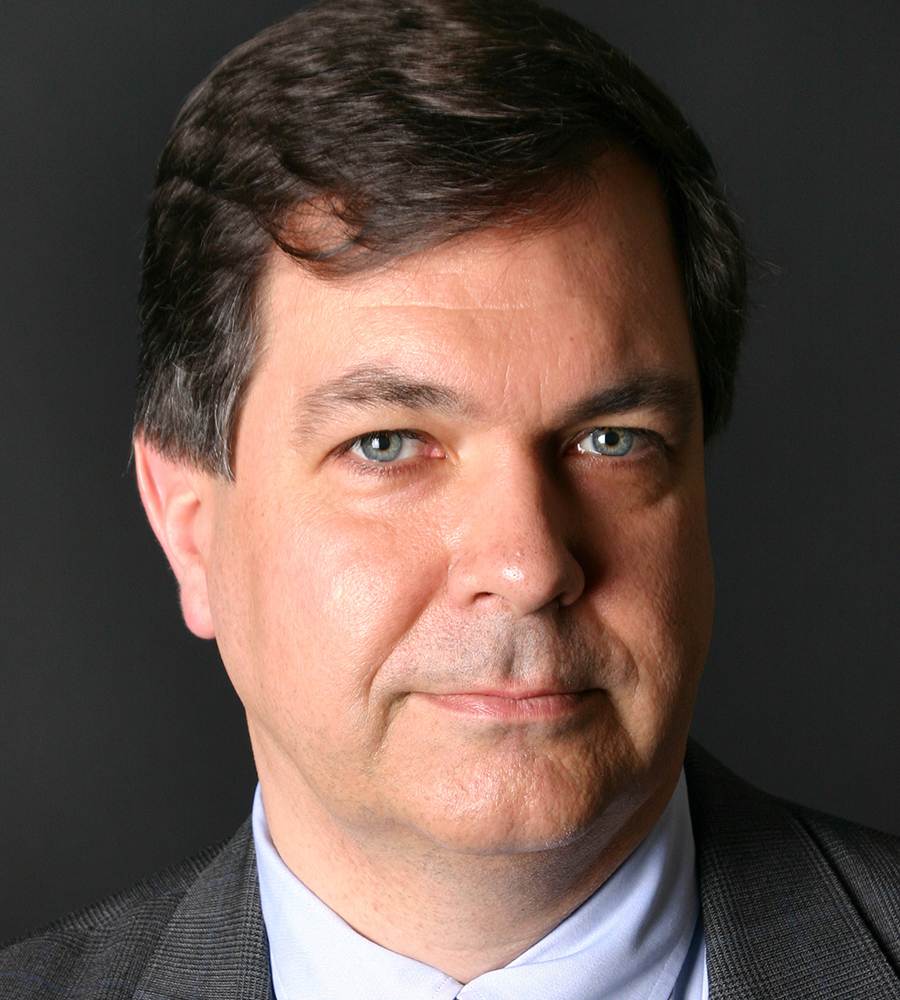 Tom Clareson
Performing Arts Readiness Project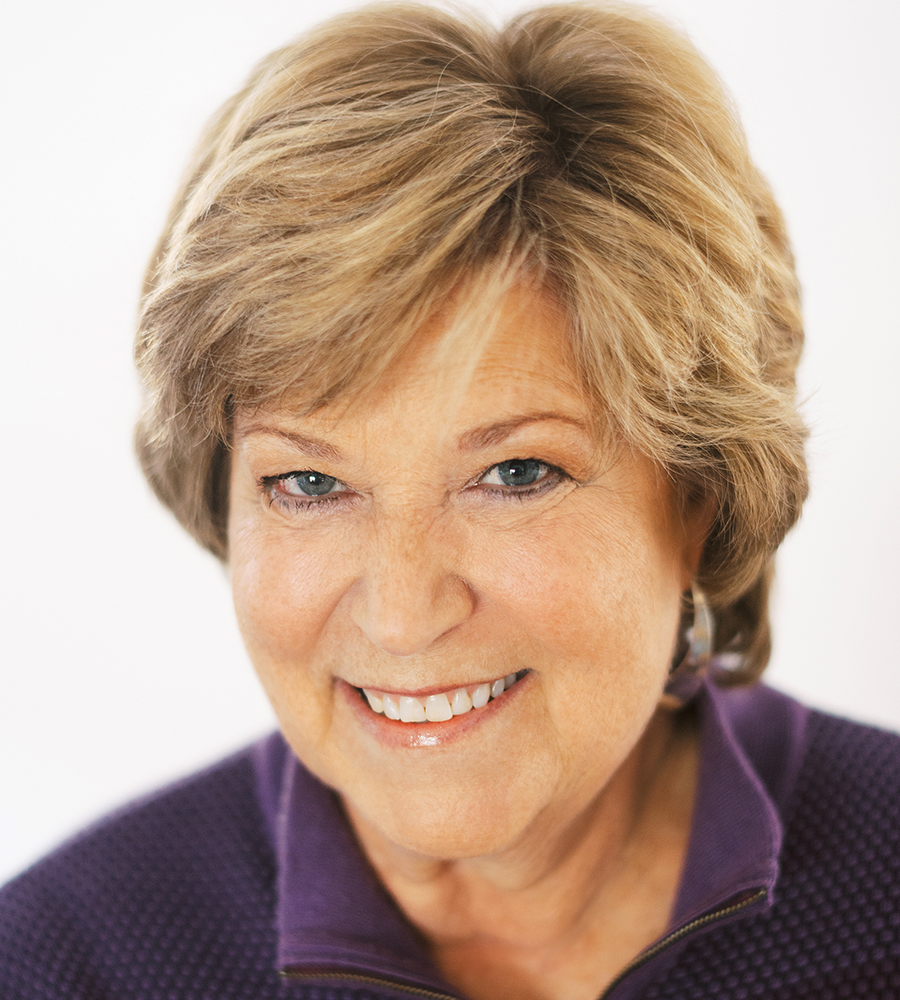 Janet Newcomb
National Coalition for Arts' Preparedness and Emergency Response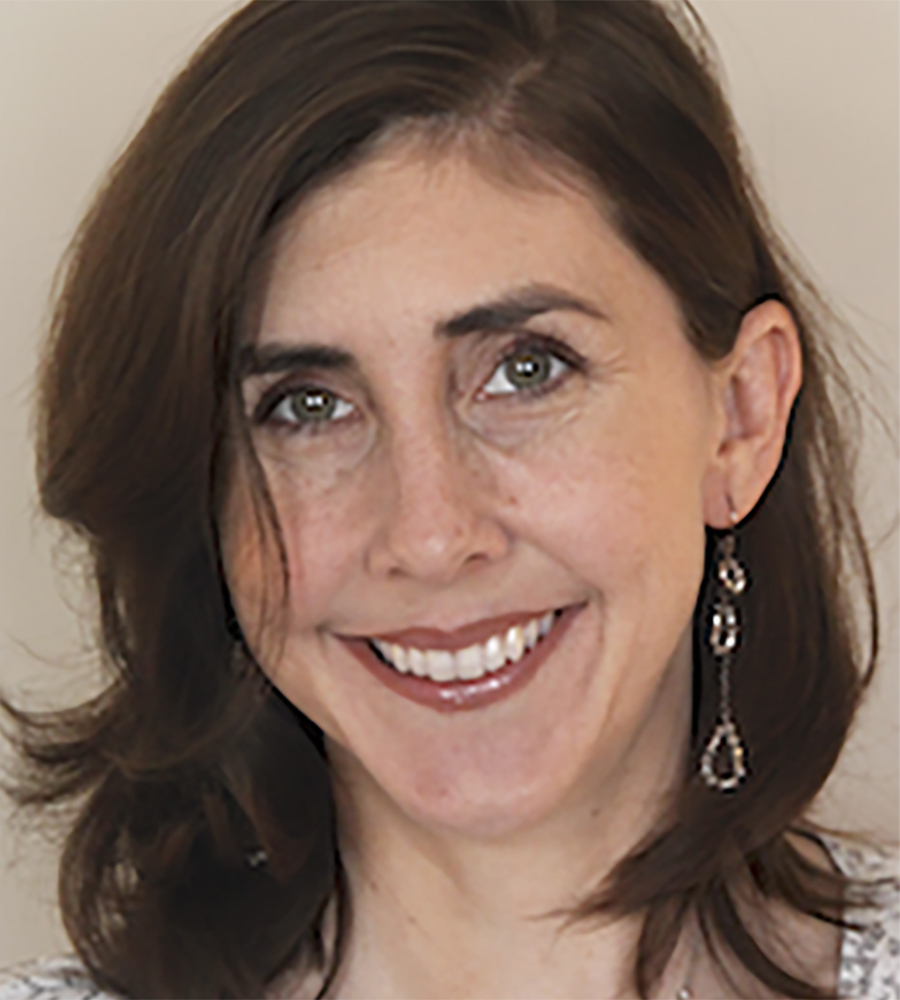 Rebecca Thomas
Rebecca Thomas and Associates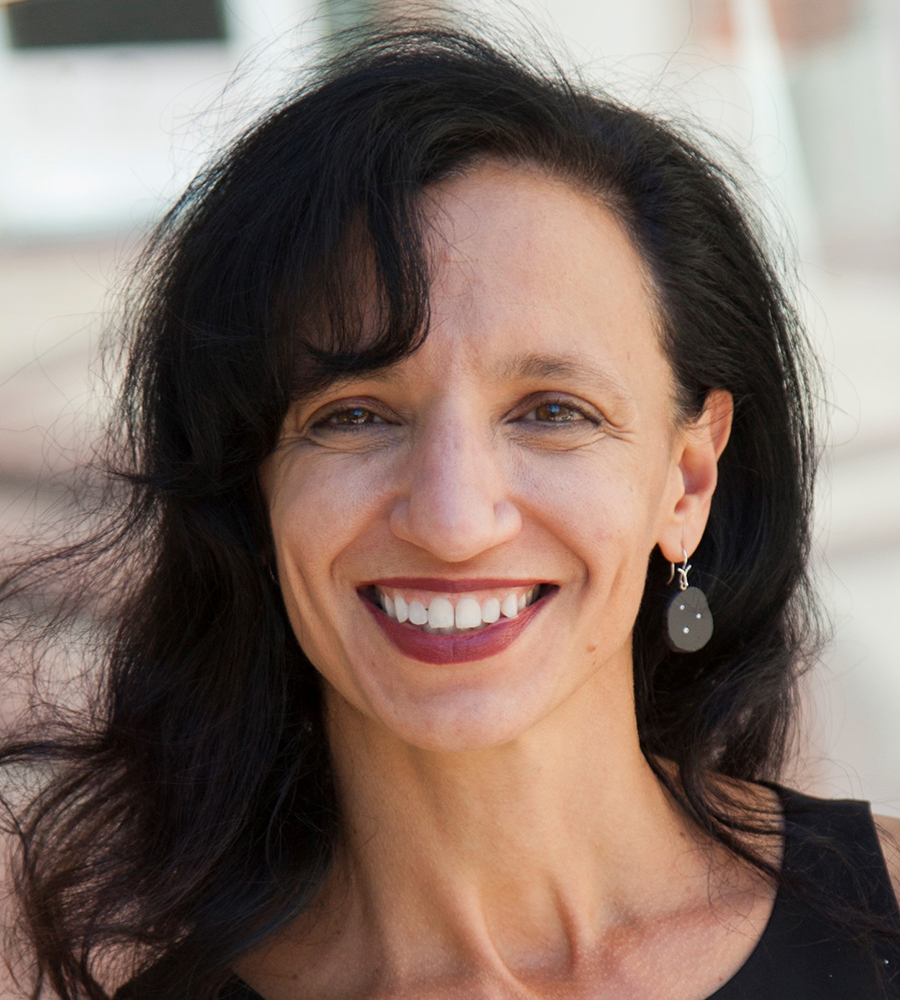 Zannie Voss
SMU DataArts
Before the COVID-19 pandemic, arts organizations were cash-strapped and unprepared for another economic downturn, and average attendance was declining. Then, the health crisis halted programming. The blow to employment and household wealth ushered in a recession. As arts organizations experienced substantial declines in earned revenue and prepared for potential declines in philanthropy, leaders were forced to make difficult decisions about which staff to keep, artists to pay, and how to stay in business while maintaining creativity. Many culturally specific organizations are particularly at risk. Their communities have been disproportionally affected, compounding preexisting financial vulnerabilities that reflect historical bias and socio-economic realities. Approaching 2021, we now better understand the fallout.
How can grantmakers restructure their investments to support recovery, reinvention and rebuilding? What type of response is needed to address persistent inequities in grantmaking? What should arts leaders do to navigate tough times and build financial sustainability? How are community networks leveraging emergency planning resources to meet current needs and becoming critical cross-sector connections?
In this interactive workshop, our panel will share recent data and research about the financial position of arts organizations, case studies of successful turnaround strategies, and the collective impact of community networks focused on emergency preparedness.
Arts Funding at the Intersection
Arts and Health: Driving us towards stronger and healthier communities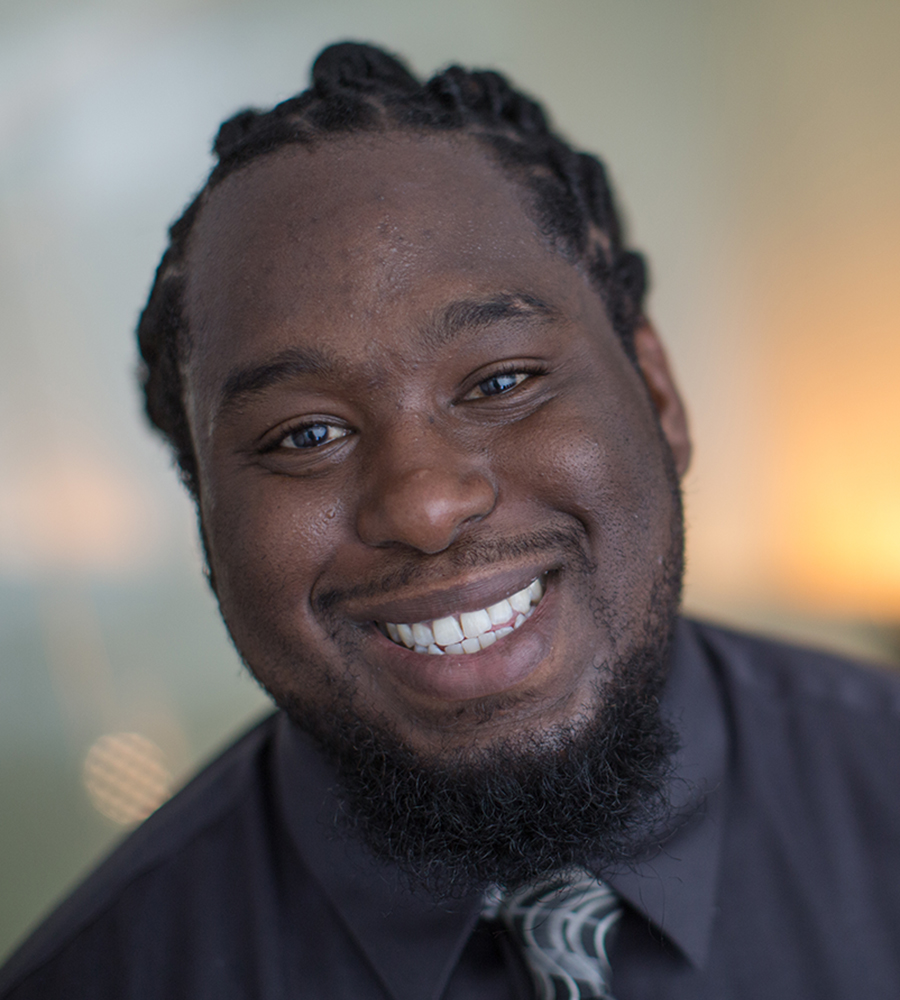 David Olawuyi Fakunle, Ph.D.
University of Florida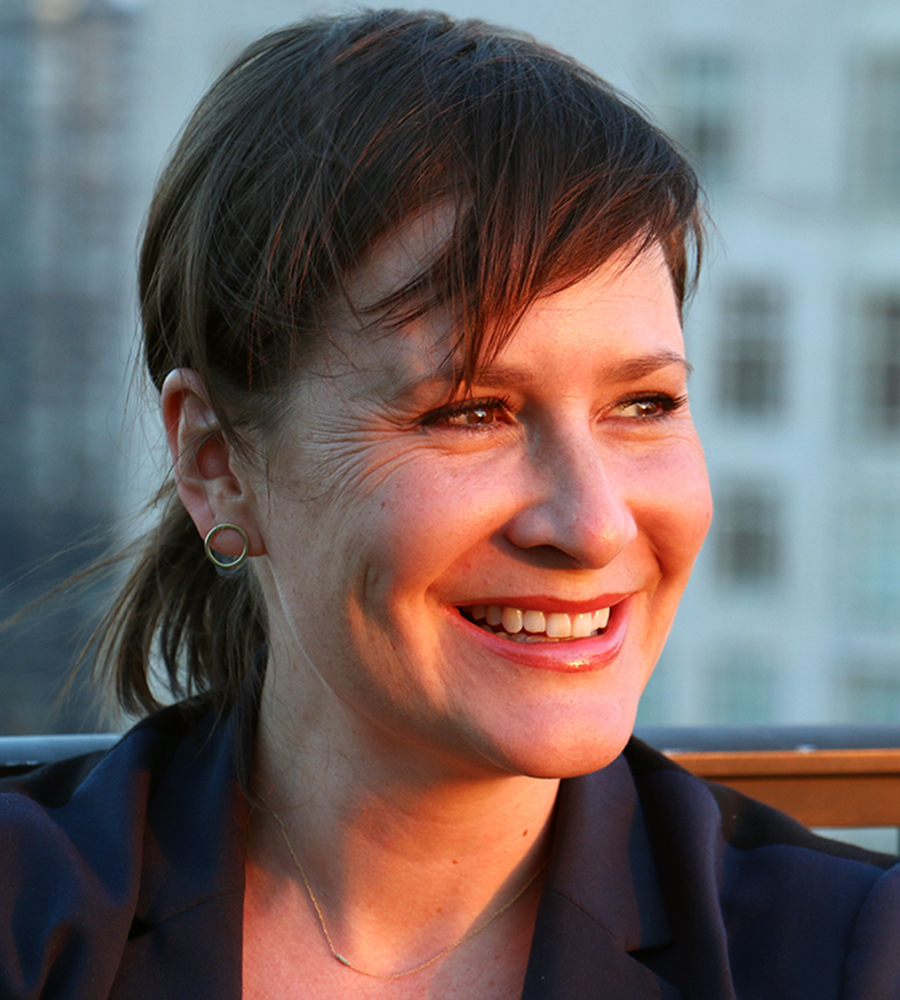 Jamie Hand
ArtPlace America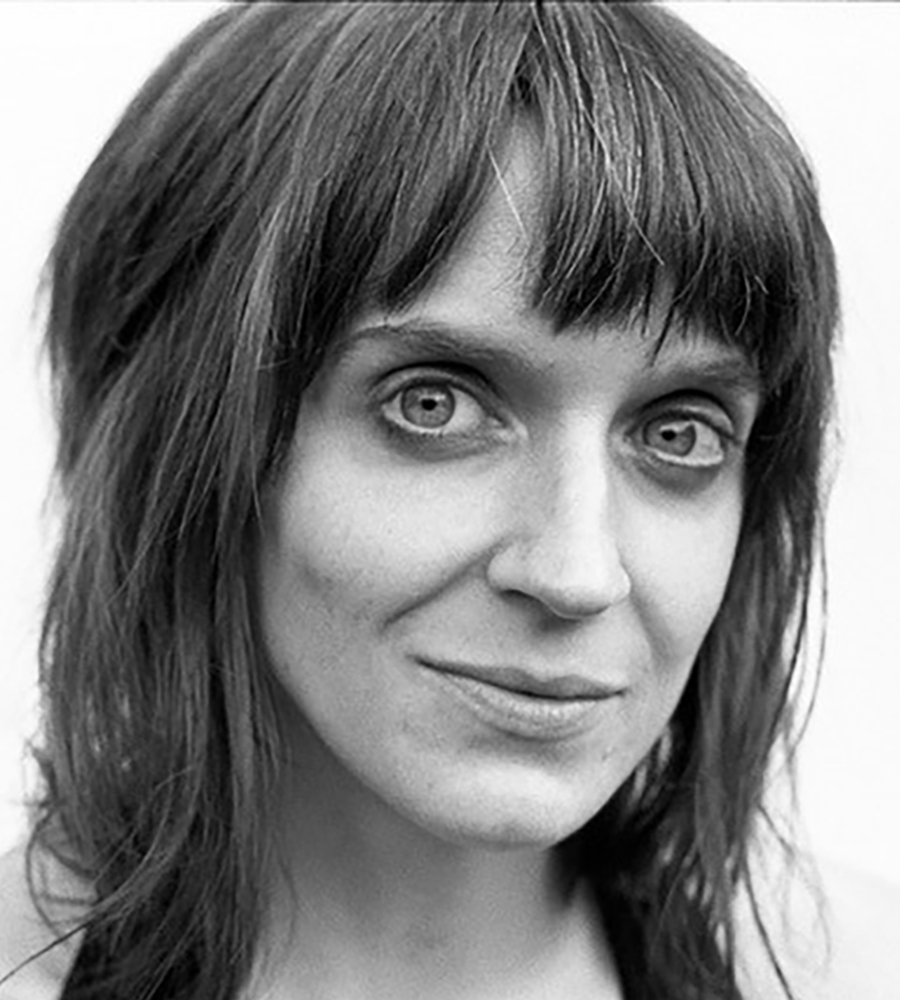 Tasha Golden, Ph.D.
Johns Hopkins Medicine
Sherylynn Sealy
Grantmakers in the Arts
In October 2020, GIA offered a webinar on what arts and culture funders should consider when funding at the intersection of arts and health in 2020. From the GIA national lens, we continue to see the leadership role that arts and culture grantmakers are taking to improve physical and mental health in communities. With this in mind, and as health giving continues to increase at a steady pace (pre-pandemic and now), the questions we continually seek to answer are, "Where should arts and culture funders target their grantmaking, and what can cross-sector collaboration look like if the shared goal is to build stronger communities in the long term? What information do we have that will point to the mental and physical health needs of our communities and where the arts fits in?" To begin answering these questions, we called on experts and working group members from the initiative, Creating Healthy Communities: Arts + Public Health in America – a great example of the power of collaboration.
After the webinar, we knew there was more to discuss around why the arts should be integrated in health funding. Join us as our presenters recap the webinar, share the findings of the field scan and the strength of their cross-sector collaboration, and reimagine the possibilities when integrating arts and health.
What Does a Just Transition Look Like for Arts Philanthropy?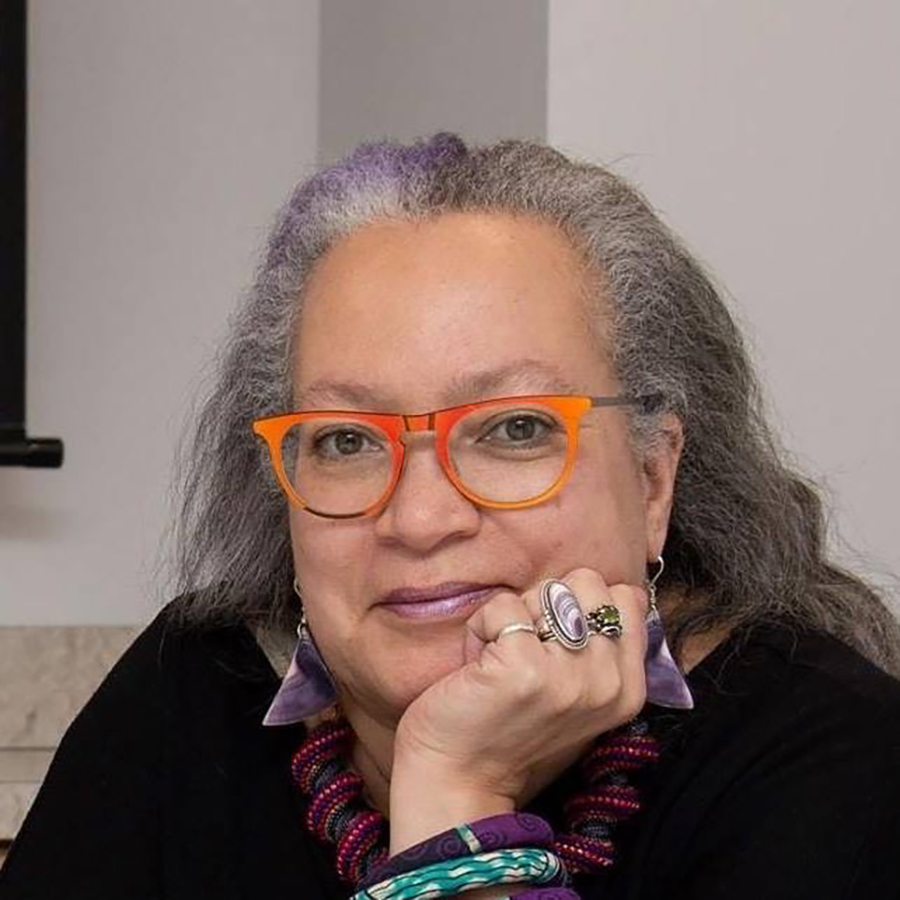 Quita Sullivan
New England Foundation for the Arts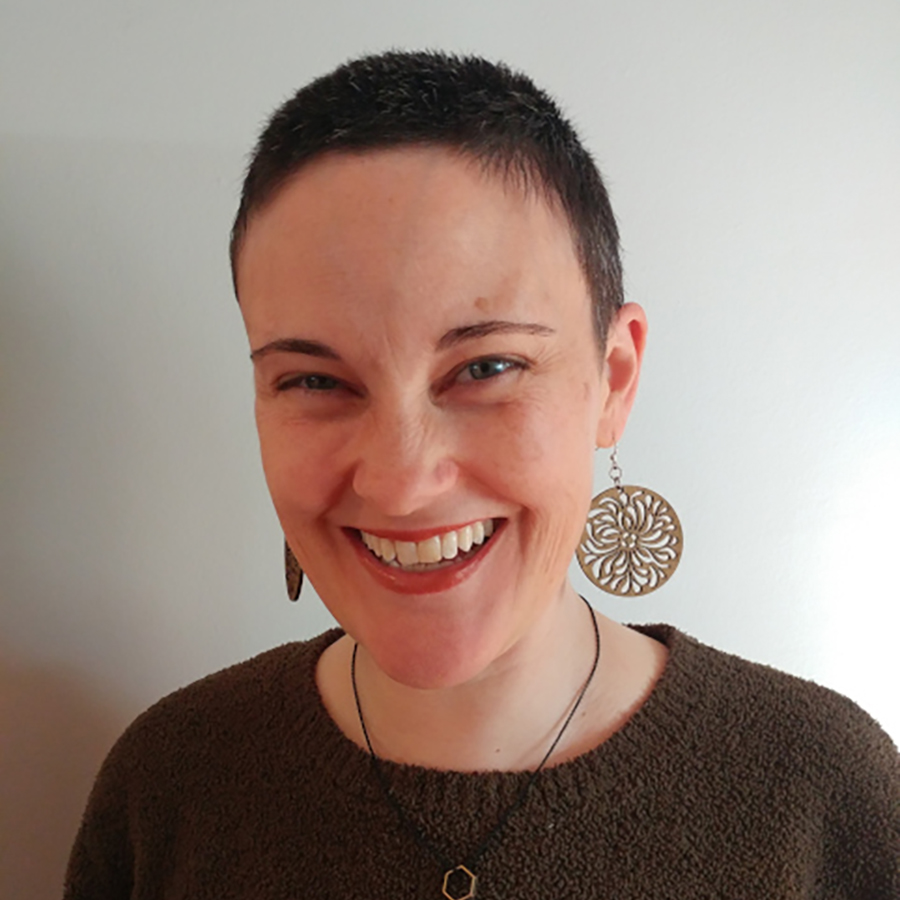 Tiffany Wilhelm
Opportunity Fund
According to the Climate Justice Alliance, "Just Transition strategies were first forged by labor unions and environmental justice groups, rooted in low-income communities of color, who saw the need to phase out the industries that were harming workers, community health, and the planet." Funder collectives including EDGE Funders Alliance, Justice Funders, and many others are asking more broadly, "What is a Just Transition for philanthropy?" At GIA, let's talk about a Just Transition for arts philanthropy. We'll ask each other questions such as, "How does the analysis and framework of Just Transition take our racial equity work further and deeper, and make it more intersectional?" We'll collectively brainstorm both small and large shifts in our funding practices, policies, and mindsets that move us toward a Just Transition.
Indigenous Art and Narrative in Pandemic Times

Jade Begay
NDN Collective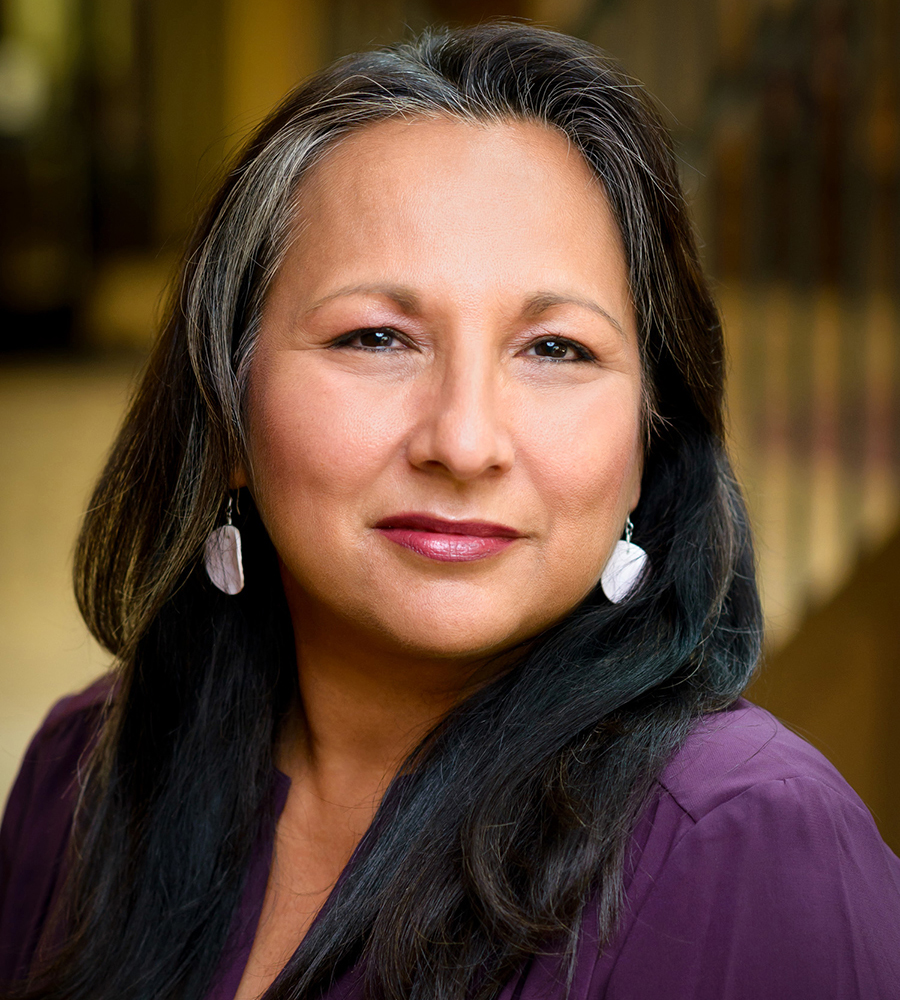 Gaby Strong
NDN Collective

Sarah Sunshine Manning
NDN Collective

Willi White
NDN Collective
In the post-Standing Rock Era where thousands of Indigenous people and allies gathered to protect the water and the ecological balance of the planet, we are faced with another pivotal moment in human history. One where whole systems of Indigenous knowledge are being renewed and reclaimed for ecological renewal. Despite colonization's attempts to suppress or appropriate that knowledge, the COVID 19 pandemic has forced a reset button, where a new normal is required. The story tellers of this new era, of the reset, are poets, writers and photographers who capture the moments, give meaning to each experience and amplify the voices of those least connected to mainstream discourse and resources. The artists and poets of NDN Collective will share their amplification of those stories, voices and images where art is at the intersection of environmental justice and community health. Indigenous storytelling is redefined, reclaimed and reframed. Participants will learn more about the truths and solutions of Indigenous people grappling with life in pandemic times. From rural, remote areas of tribal homelands in the Southwest, the Northwest and the Plains, to the urban cores, Indigenous knowledge, voice and perspective will be shared as a lifeline in pandemic times.
Transforming Public and Philanthropic Practice to Advance Racial Justice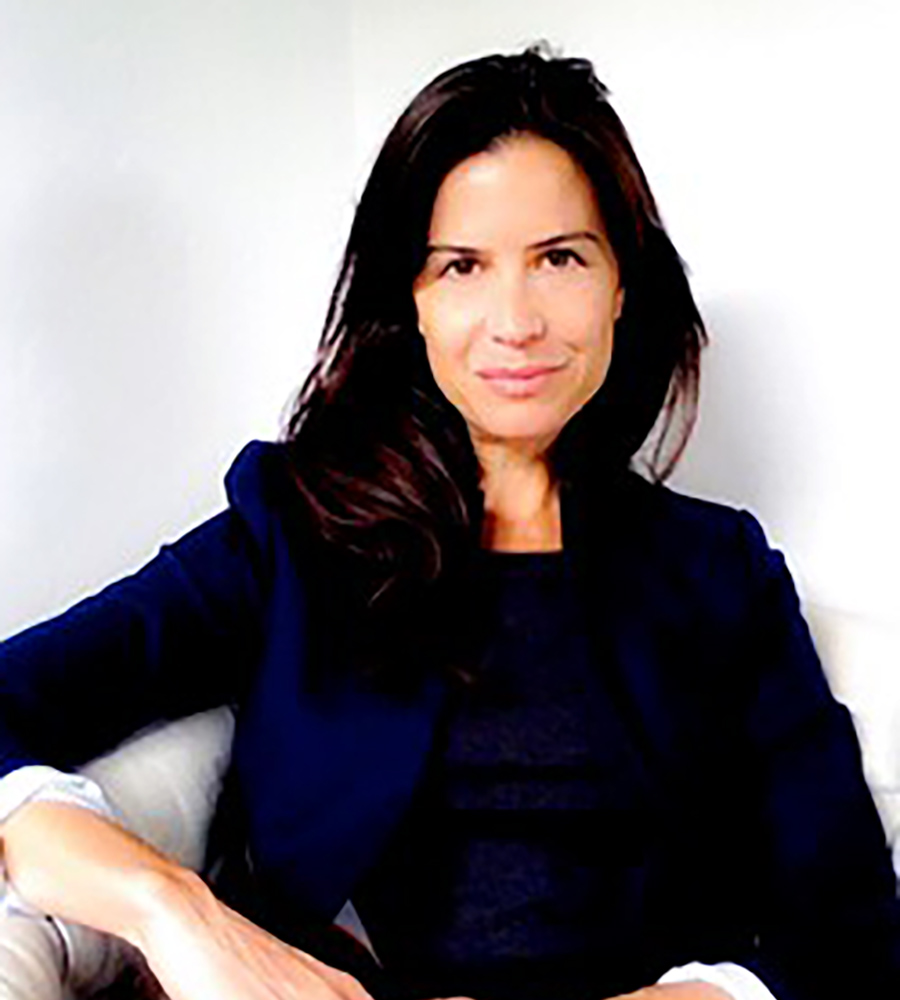 Kiley Arroyo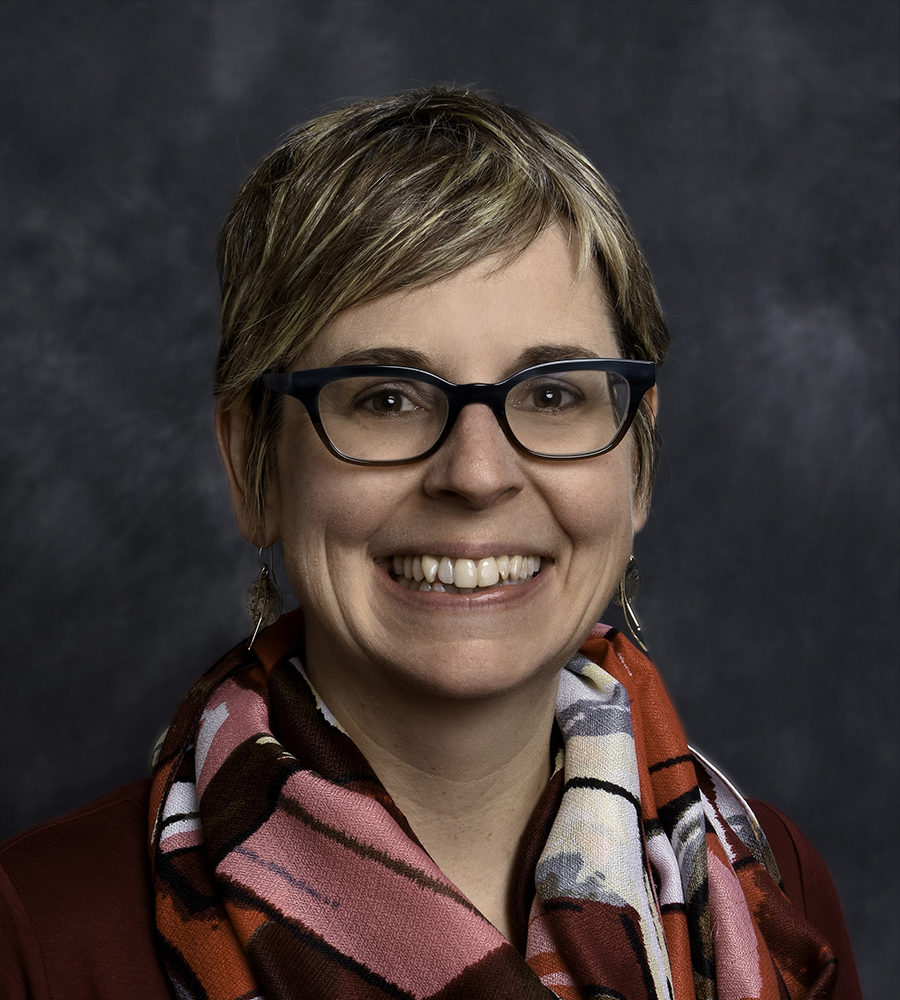 Jennifer Cole
Ted Russell
Kenneth Rainin Foundation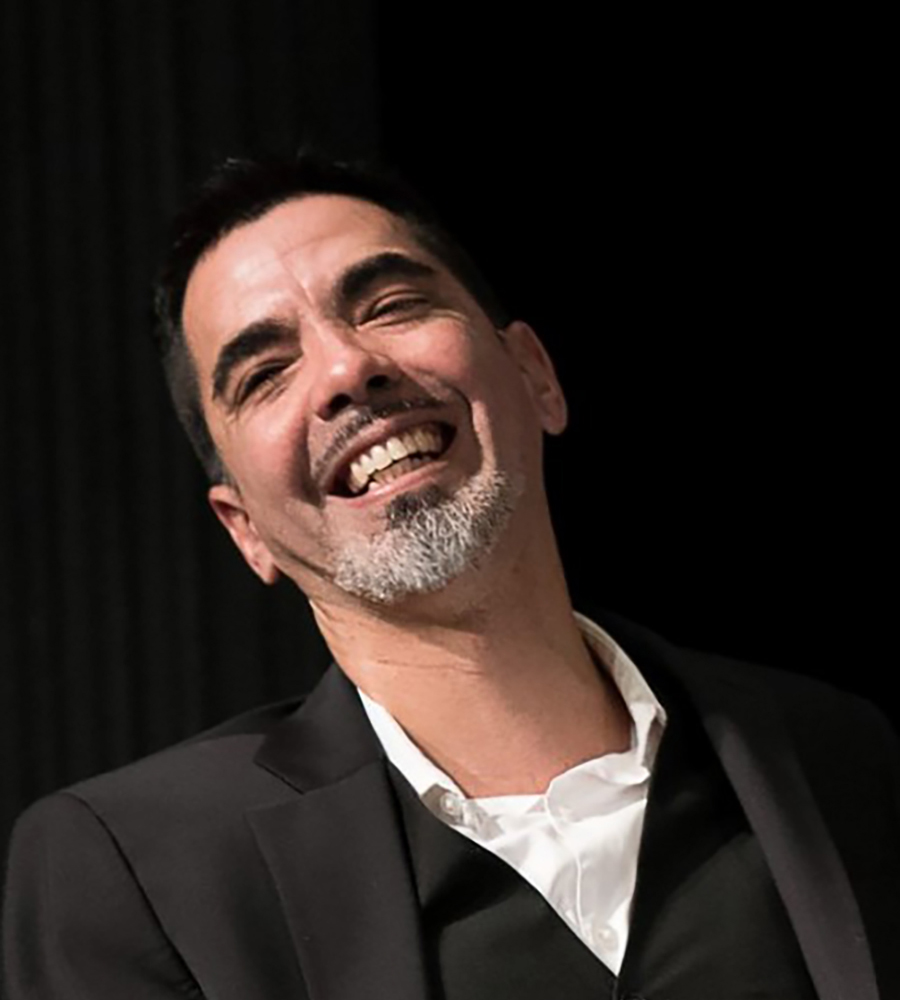 Eddie Torres
Grantmakers in the Arts
Frank Woodruff
Cultural Strategies Council and the National Accelerator for Cultural Innovation partnered with GIA over the last 9 months to explore how non-arts funders, in the public and philanthropic spheres, can evolve to advance racial justice via cultural expression and the arts. This work evolved with the emergence of COVID19.
This session centers the concepts of transformational systems change and use that methodology to:
Create space to have new conversations about the underlying stories that have shaped the systems we operate within, discuss how the COVID19 space opens a new way to re-set who and what has value and what we aspire to become and specifically how arts and culture can empower diverse communities to answer these questions themselves through self-determination – specifically around resource allocation and access.
Examine how the possibility of new norms and views may help us re-imagine mutual expectations and operational frameworks to advance collaborative policy making in multiple sectors and liberate resources for ALAANA culture makers and organizations – including new wage and workforce policies supporting artists and freelancers as 'essential', universal charitable deductions, emergent small business cultural models, small business and nonprofit capitalization, faith-centered philanthropy and emerging efforts to shift public narratives around value, race and power.
Community-Powered: Responsible Philanthropic Practice from Afar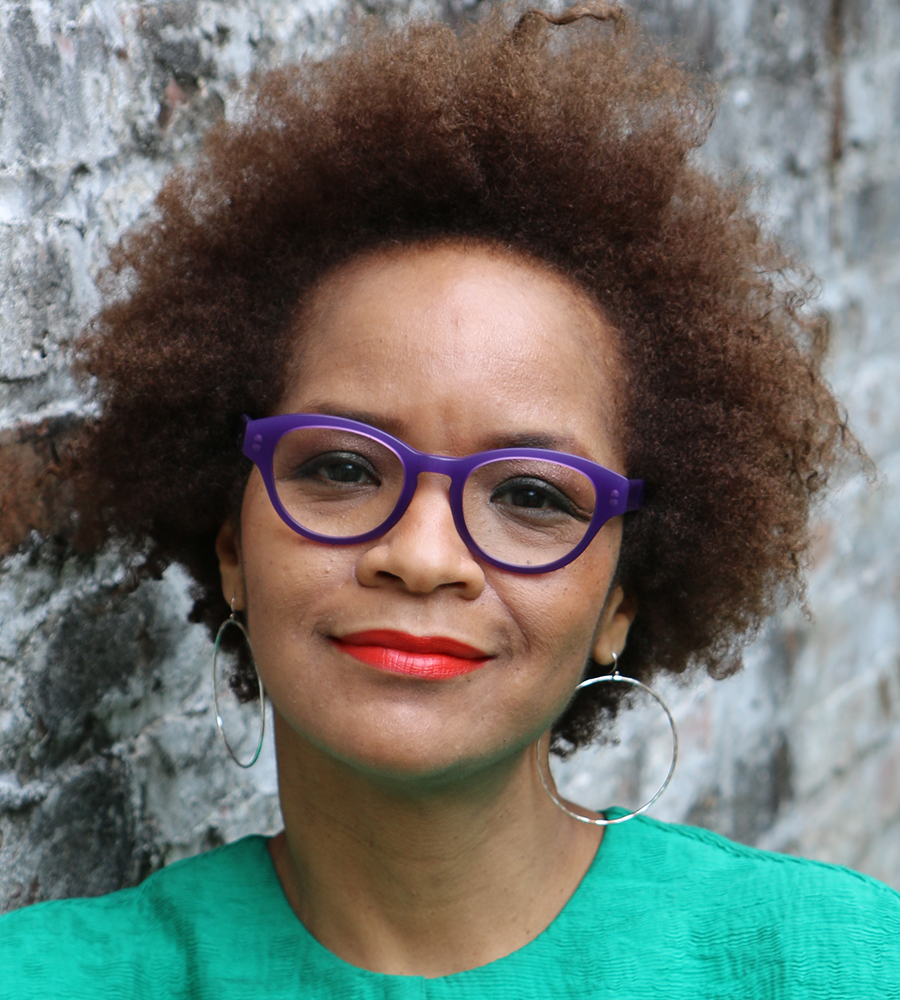 Stephanie Atkins
National Performance Network

Michelle Coffey
Lambent Foundation

Xiomara Caro Díaz
The Maraa Fund

Ahmina Maxey
Transforming Power Fund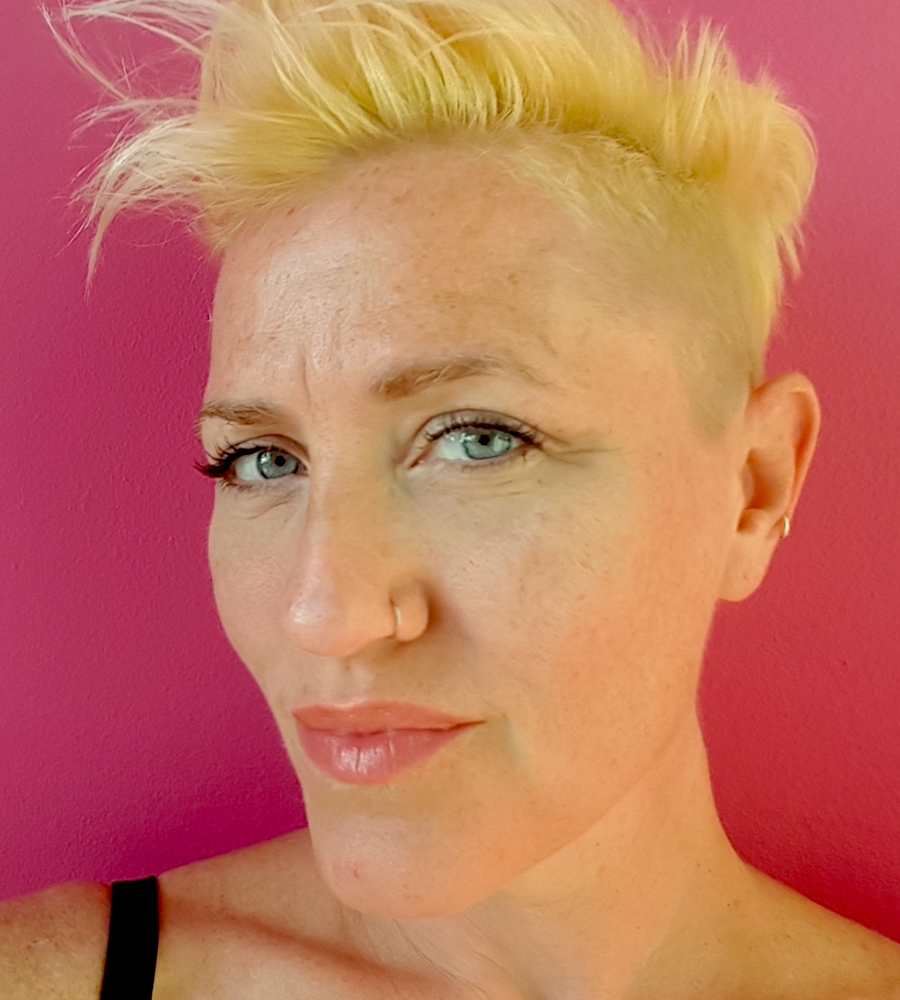 Caitlin Strokosch
National Performance Network
While funders seek local impact, decisions are often made at a distance – geographically, psychologically, and culturally. What does it mean to practice responsible community- and culturally-sustaining philanthropy from afar? What are some of the ways remote philanthropy helps and harms local communities? How do we ensure cultural communities have a stronger role in shaping activities by remote funders? How can local, regional, and national funders work symbiotically to support a community's arts-and-culture ecosystem? To whom are we, as funders, accountable when we invest in communities that are not our own? Our intention is to challenge our assumptions, share tools created by communities, and foster a peer network of funders who are committed to advancing community-centered practice. Our speakers will represent three locales with a concentration of external funding – Detroit, New Orleans, and Puerto Rico.
Ten Years of Building Healthy Communities: The evolving role of arts and culture
Amy Kitchener
Alliance for California Traditional Arts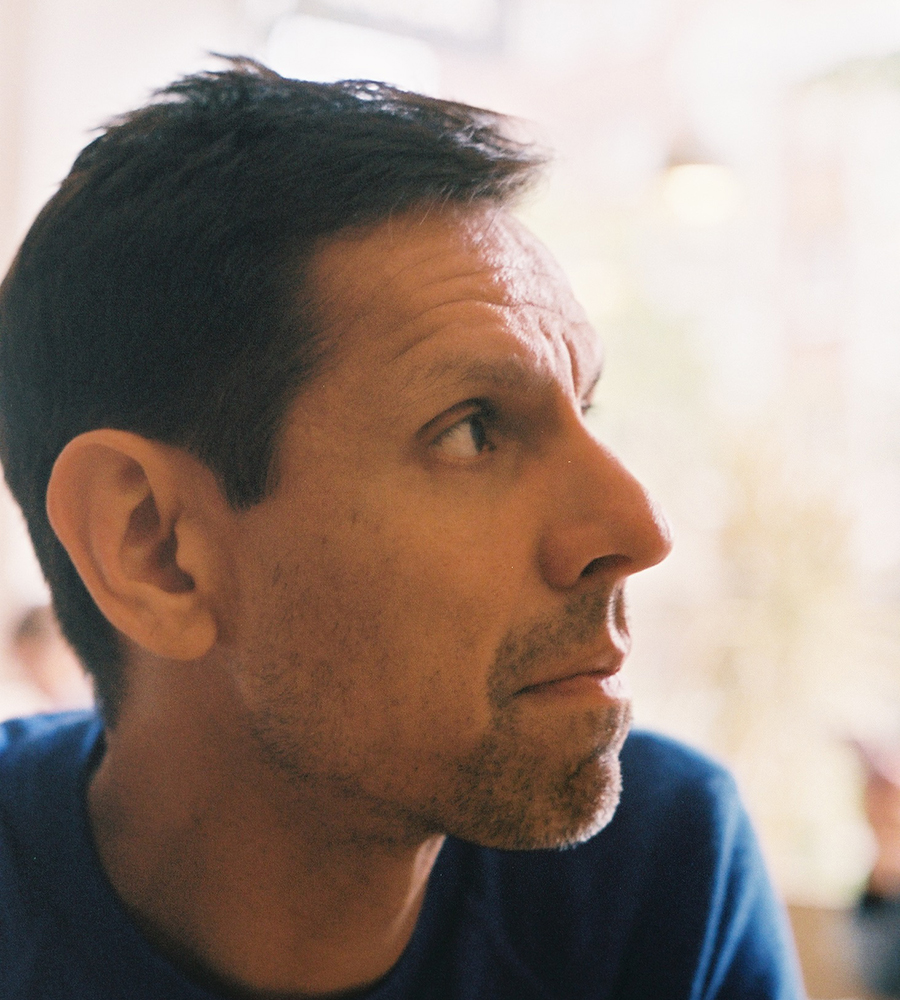 Quetzal Flores
Alliance for California Traditional Arts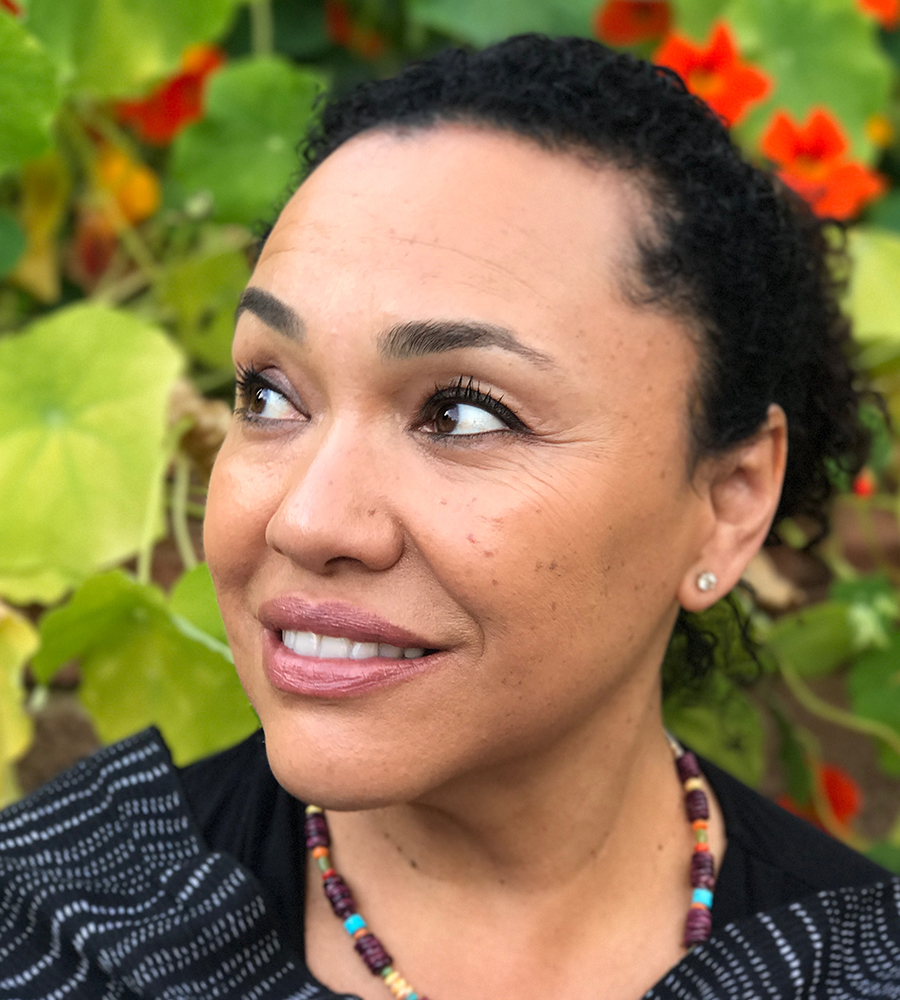 Maria Rosario Jackson
Kresge Foundation & Arizona State University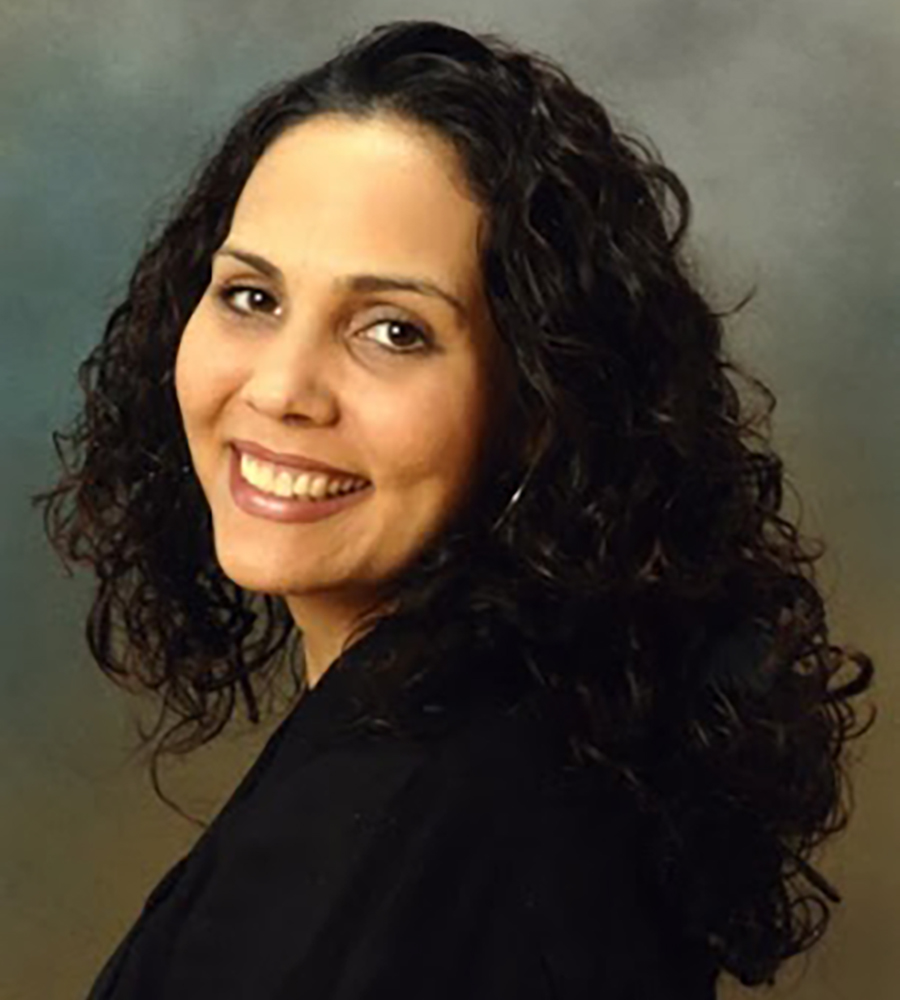 Jennifer Ybarra
The California Endowment
We interrogate the significant and evolving role that arts and culture has contributed to Building Healthy Communities (BHC), a ten-year initiative of The California Endowment through the perspectives of a health foundation program officer; an artist-activist; a public folklorist; and a research and evaluation advisor.
BHC works within the framework of health equity focused on root causes of health disparities to change the systems and policies that shape community conditions in 14 places. The Alliance for California Traditional Arts integrated heritage-based arts and cultural engagement in multiple sites.
The California Endowment engages traditional arts practices, which serve as storehouses for collective memory, as sites of moral instruction, and as ways of calling communities into being provides a foundation for our work. The Endowment reflects on a continuum of strategies for integrating arts and culture – as health communication, as a practice for and critical element of wellbeing, and as an integrated process facilitating community transformation and regeneration.
This session will engage a field-wide discussion addressing:
The role of place in arts and health equity work
Work of reclaiming and revivifying cultural practices – cultural root repair from historic and present-day harms
Future trends in research and evaluation for arts at the intersection work
Aligning Partners in the Arts and Public Health: Striking the Best Balance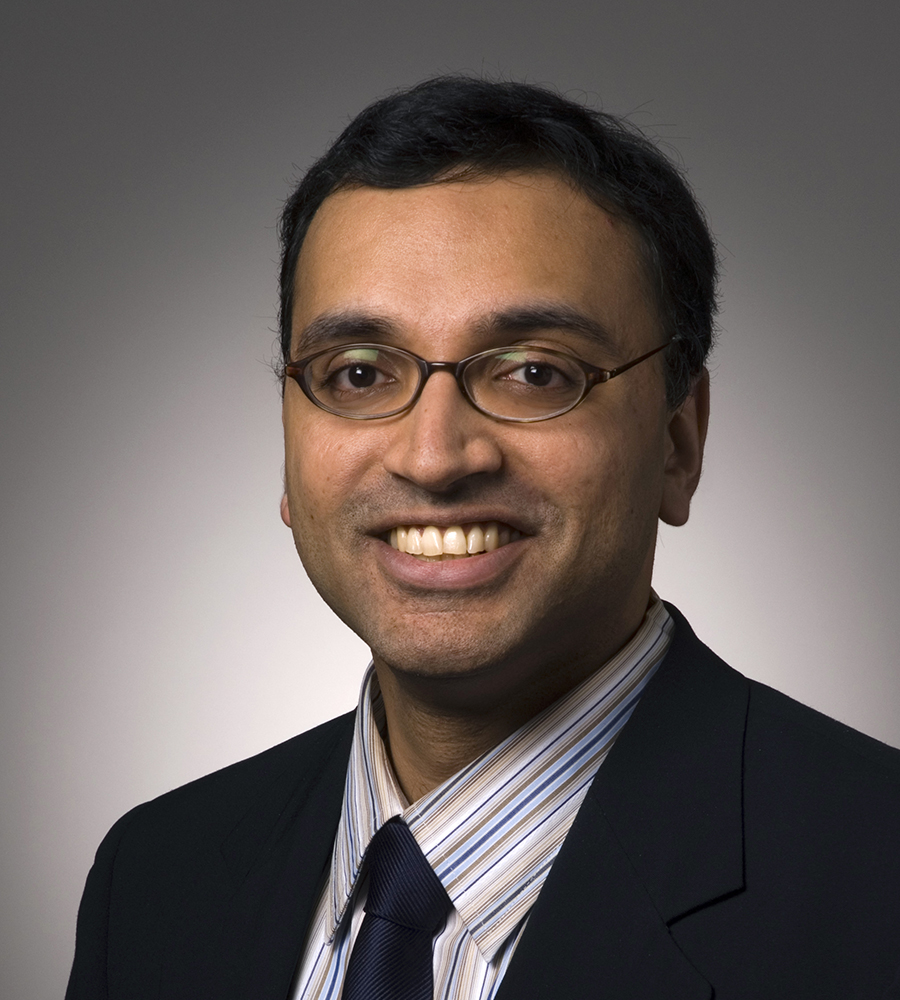 Sunil Iyengar
National Endowment for the Arts
Rick Luftglass
Lauri M. Tisch Illumanation Fund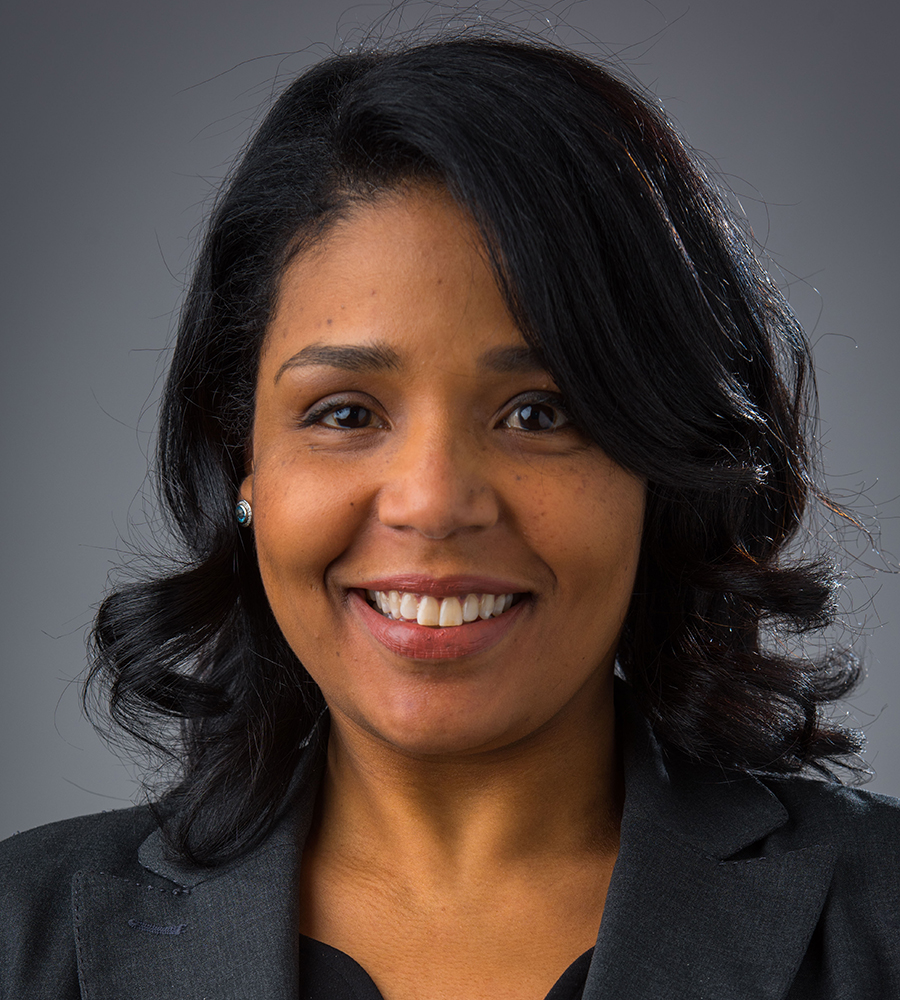 Tracy Knuckles
Bloomberg Associates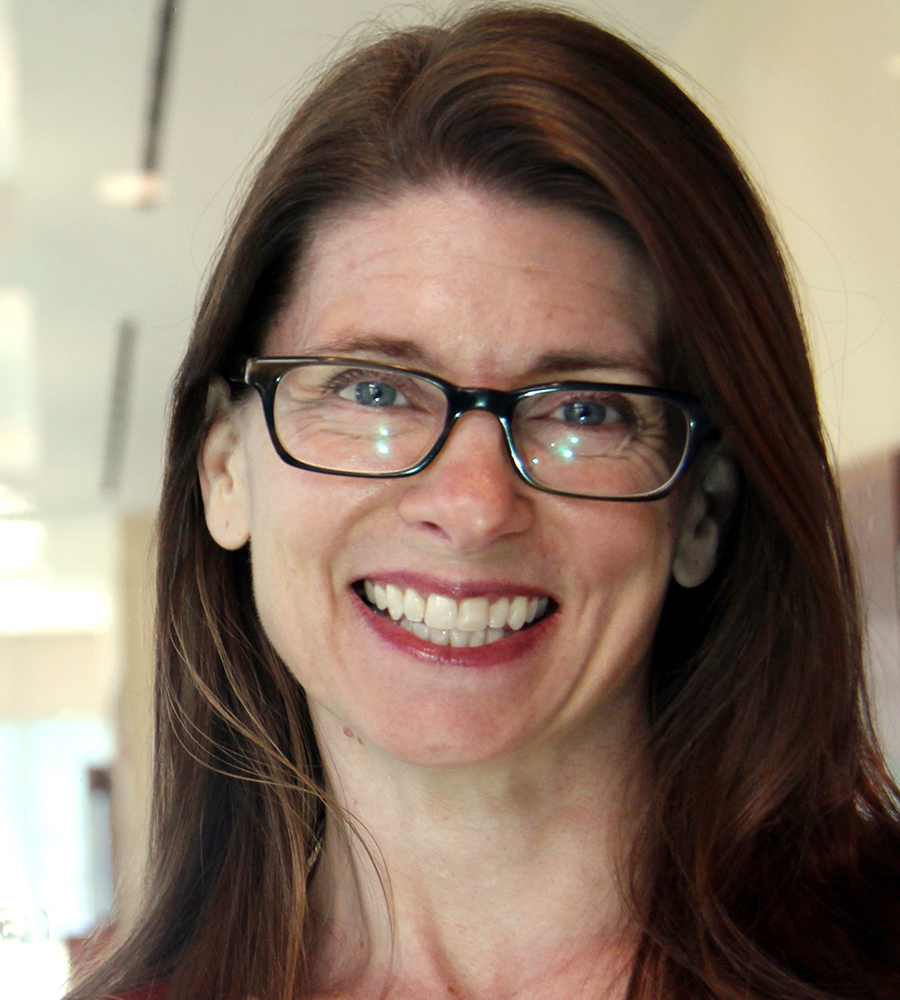 Jill Sonke
Center for the Arts in Medicine, University of Florida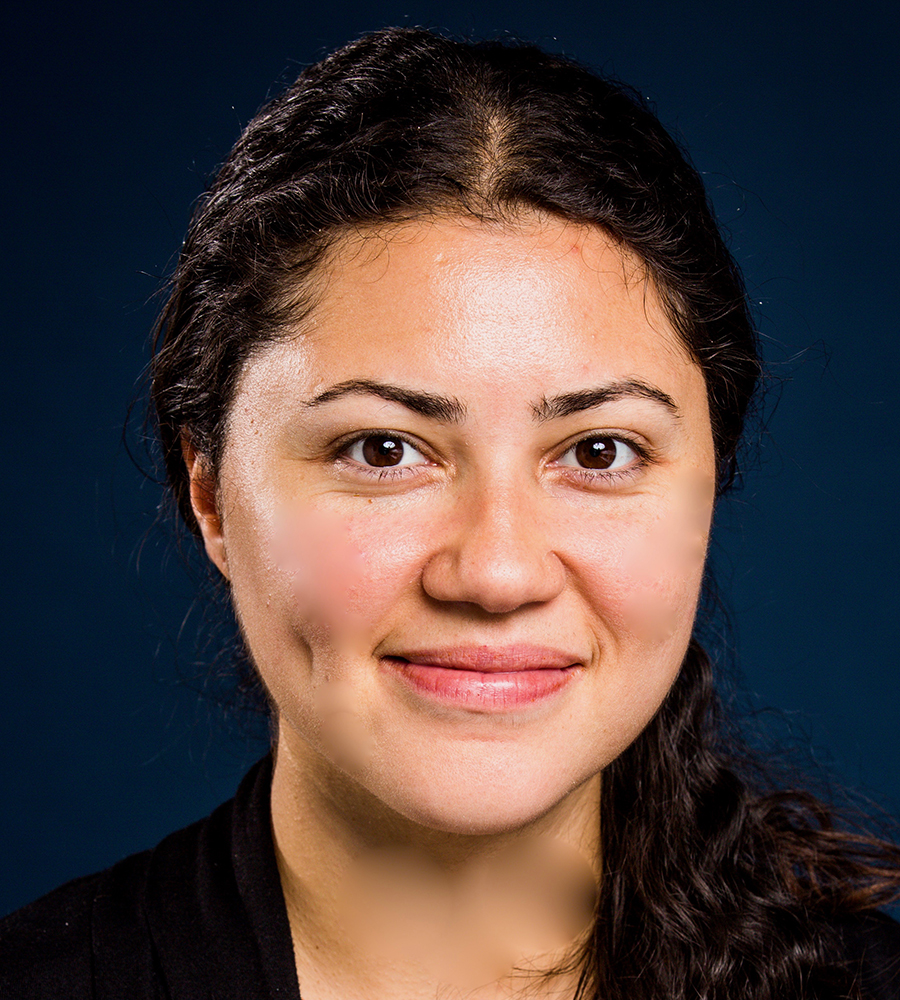 Yasemin Ozumerzifon
Gibney
The curation of sustainable research-and-practice partnerships in culture and health is itself an art of high order. Funders must consider how best to incentivize arts and health organizations to communicate with each other more effectively, to set common goals and objectives, and to build a shared evidence base. A National Endowment for the Arts Research Lab at the University of Florida's Center for the Arts in Medicine (named EpiArts Lab) represents one such powerful collaboration, using epidemiology to query several large datasets about the arts' benefits for public health. Bloomberg Philanthropies and the Arts Endowment will describe the importance of the EpiArts Lab and similar projects in the context of their respective portfolios. The Laurie M. Tisch Illumination Fund will discuss one or two projects that illustrate crosscutting collaborations among artists, arts organizations and health practitioners, as part of the foundation's Arts and Health initiative in New York City. In the case of Gibney, such efforts extend to trauma recovery through dance workshops for survivors of domestic and gender-based violence. From these points of departure, the panel will embark on a discussion about best practices for supporting cross-sectoral partnerships involving researchers and social impact practitioners.
Creating Equitable Spaces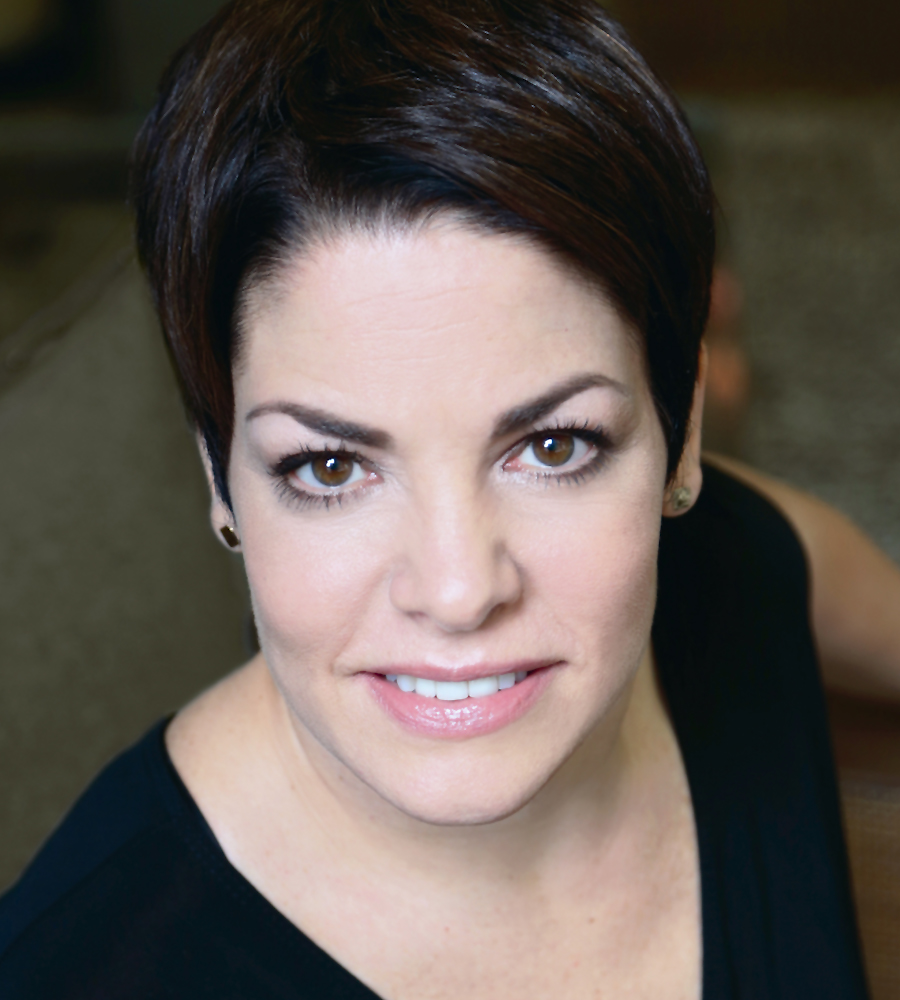 Christine Bruno
Bruno Disability Inclusion

Gabriella Calandro
New York Foundation for the Arts

Felicity Hogan
New York Foundation for the Arts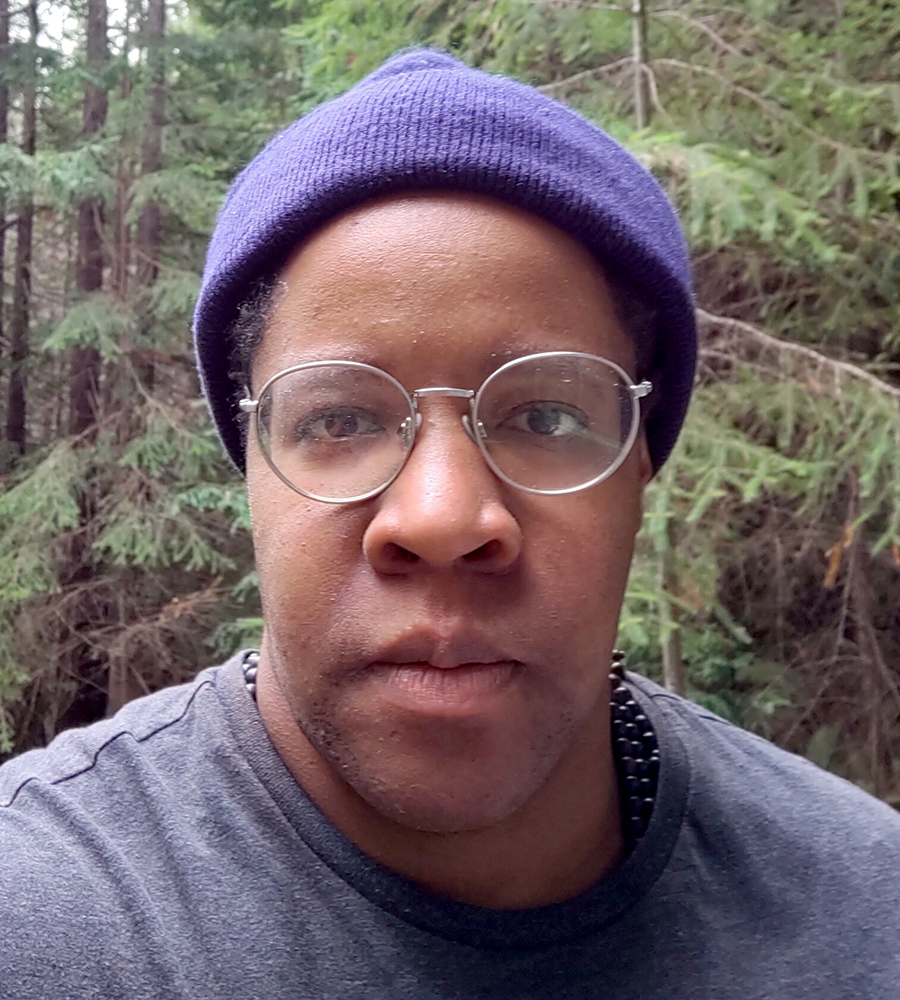 Patrice Strahan
Disability Justice Culture Club Collective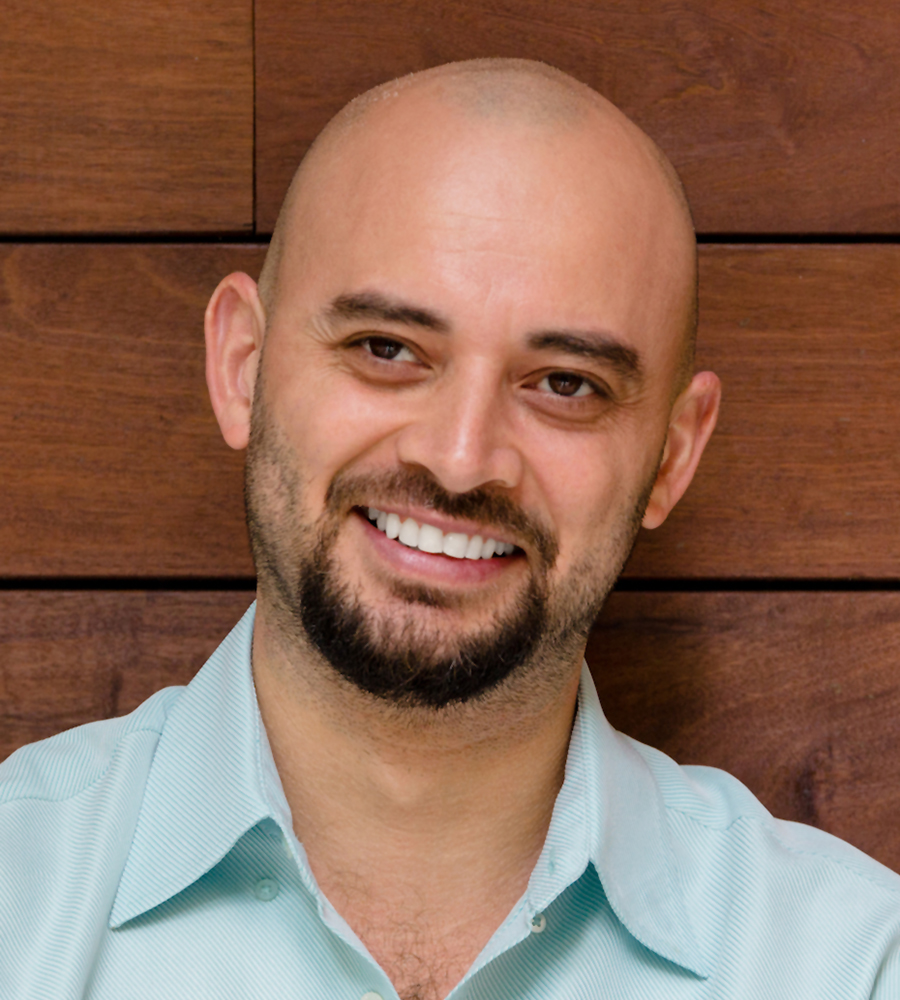 Christopher Unpezverde Núñez
unpezverde.com
New York Foundation for the Arts (NYFA) has been learning how our processes can work for creatives who identify as disabled (and those that don't) and how support can be offered universally to achieve equitable spaces.
We seek to address these issues through focused conversations and an accessibility audit initiated by an internal Equity, Diversity & Inclusion working group. In offering this session, we also acknowledge that we are not experts and are here to learn with those who live this experience, along with everyone else in the room.
Areas of inquiry include:
How stakeholders can be more cognizant of challenges for artists and creatives who identify as disabled
An opportunity for grantmakers to access and understand specific challenges related to application process, review, and how funding is allocated
A generation of artists and creatives who identify as disabled are being recognized within the mainstream; how do they advocate for the next generation, while maintaining their own momentum? (i.e. mentoring)
Increasing visibility and empowerment through employment opportunities
With a focus on creating an opportunity for dialogue, this conversation will encompass breakout group discussions and report out. As a follow-up, key takeaways will be shared with all attendees.
10 Years of ArtPlace America: Reflecting Back and Looking Forward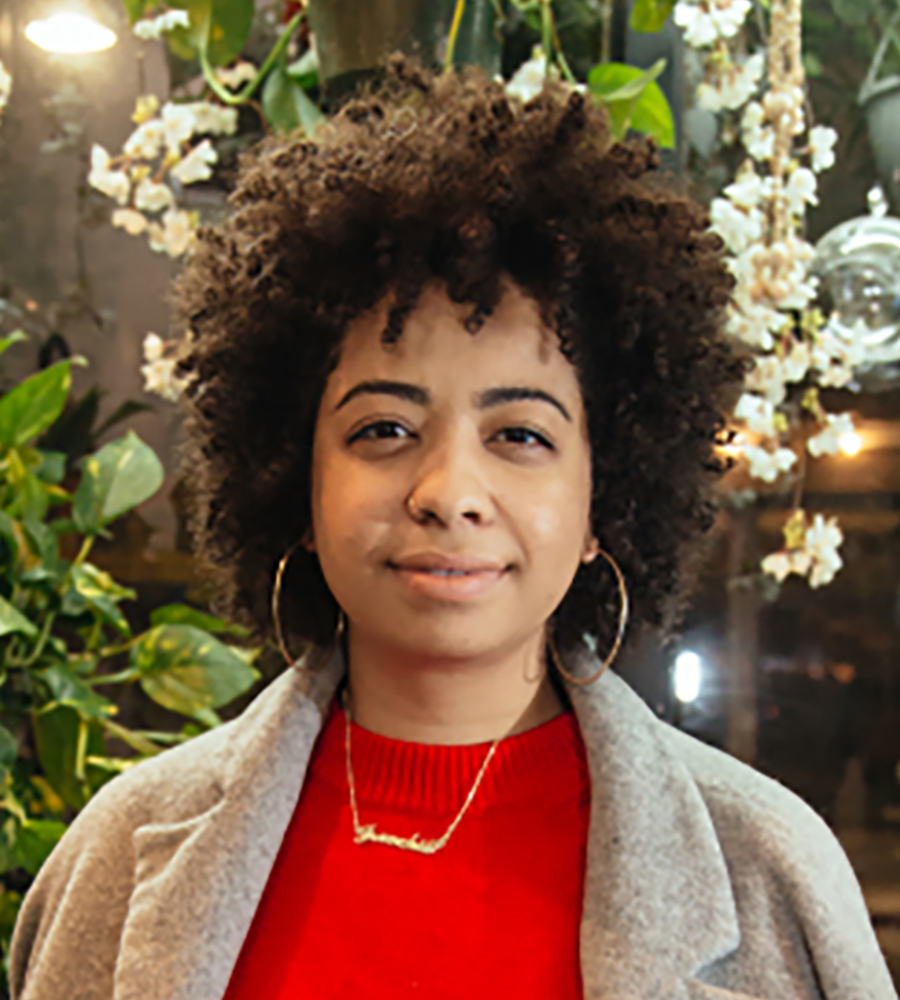 Maura Cuffie
Artplace America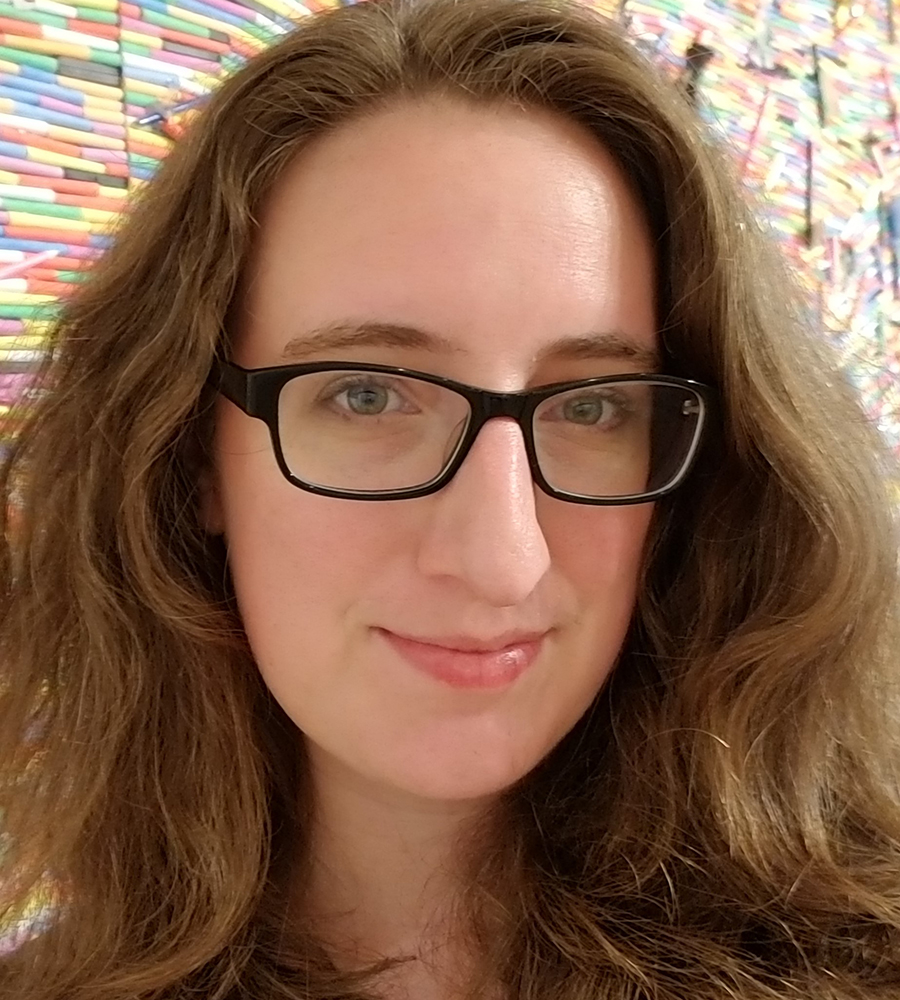 Lyz Crane
Artplace America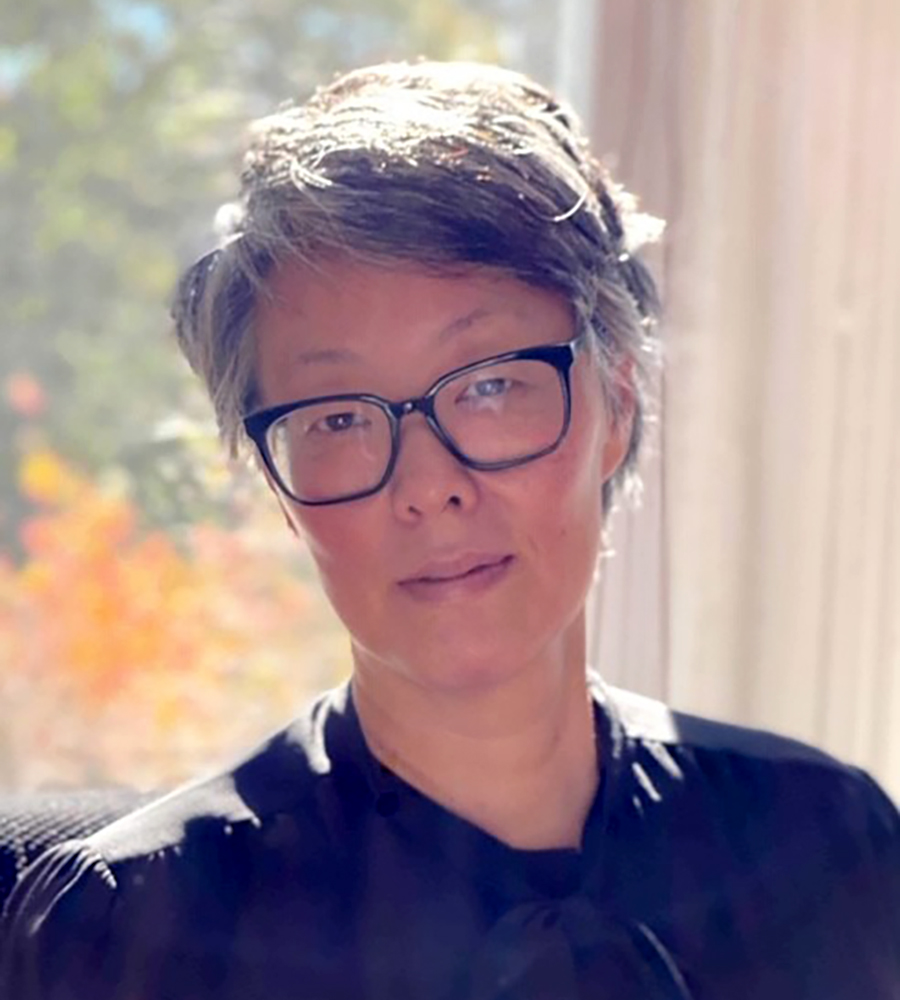 Judilee Reed
William Penn Foundation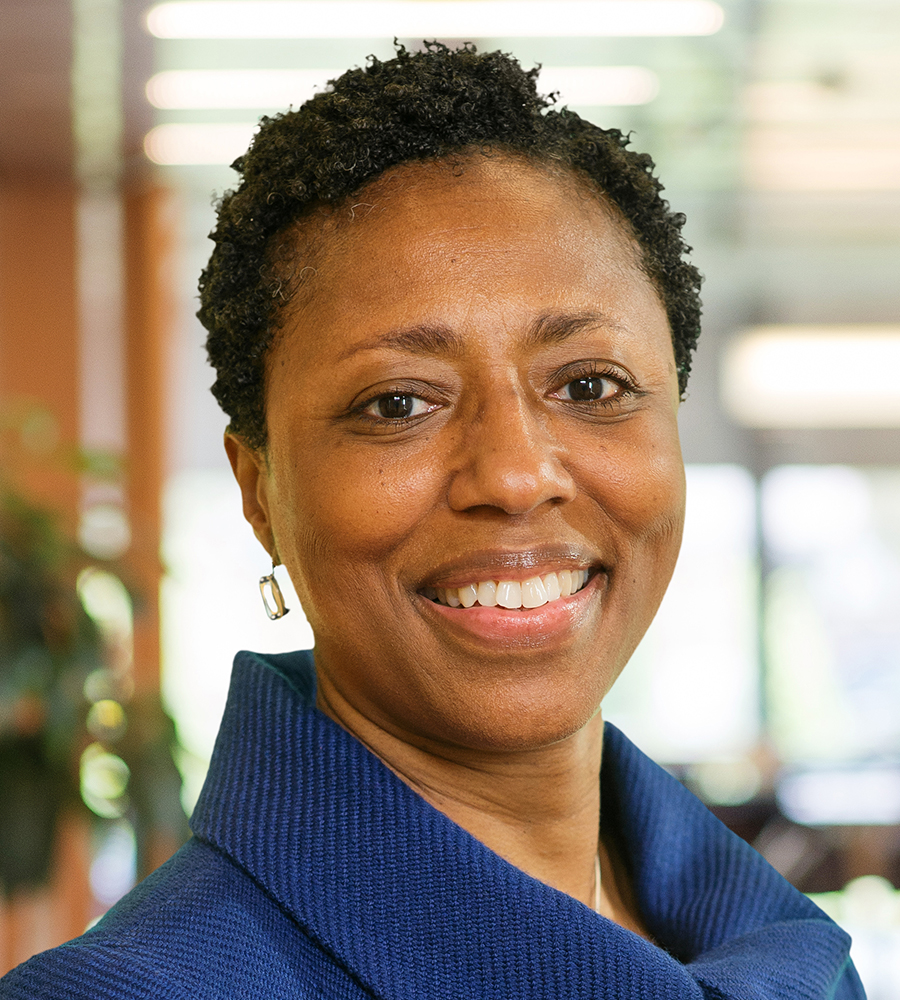 Regina Smith
Krege Foundation
Erik Takeshita
Artplace America
ArtPlace America has been a ten-year collaboration of some of the largest arts-funding foundations in the US. Join members of ArtPlace's staff and colleagues from the partner foundations to look back on this decade of work, as well as explore where things might go from here. This session will explore multiple levels of operations, relationships, and impact around how this collaboration has worked to advance the role of artists, culture-bearers, and designers as allies in equitable community planning and development. In particular, this session will reflect on the value of funder collaboratives, how this initiative went about developing innovative strategic funding and partnership models, how it has worked over time to shift frameworks and practice across multiple sectors toward building a strong field, and how the conversation and field may continue to shift in the future.
Disrupting Narrative through Media Funding: Are podcasts a democratizing medium?
Podcasting elevates your communities' story weavers, cultural bearers, as well as intersects with local journalists, however, many funders shy away from the amorphous 'Media' category. Who are the actors in the community that actively connect the change-makers? Many artists are deeply involved with crafting narrative, and some have chosen to leverage podcasting as an artistic, democratic tool. Is there an alternative media structure that highlights the importance of people owned media?
In this session, presenters and podcasters will discuss Barr's initial investments in PRX, a pilot grantee in their media portfolio. They will discuss how it evolved from a Boston podcast training initiative to a national training boot camp, which has been part of the origin story of podcasts like Out of the Blocks, Afroqueer, and Bottom of the Map.
Through a conversational multimedia experience, Barr will discuss how they view media within the traditional arts & culture funding model and shed light on their media portfolio strategy in relationship to arts coverage, policy-making, and independent production. And, PRX will share how Barr's initial investment led to a deeper engagement with media creators, replicable models within the communities served, and the collaborative connections that have evolved as a result.