Plenary Sessions
SUNDAY, OCTOBER 29
Sunday Breakfast Plenary
IDEA LAB
The IDEA LAB starts the conference day with thought-provoking inspiration – an opportunity to hear directly from those creating the work and in the community. Each IDEA LAB will be hosted by George Jacobsen (William Davidson Foundation) and will feature three presentations by innovative artists and thought leaders who continue to break barriers and challenge the norm.
Sunday's Presenters are:
Sunday Luncheon Plenary
Maurice Cox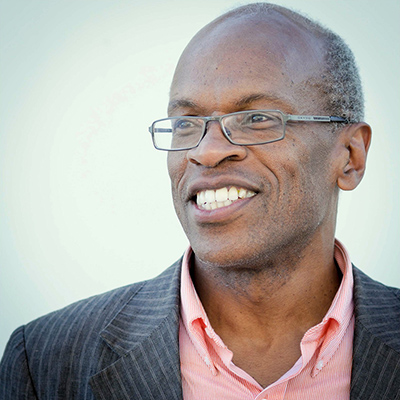 Maurice Cox, planning director for the City of Detroit, is an urban designer, architectural educator, and former mayor of Charlottesville, VA. He most recently served as associate dean for community engagement at the Tulane University School of Architecture and as director of the Tulane City Center, a university-affiliated practice operating at the intersection of design, urban research, and civic engagement throughout the New Orleans community. Cox has taught at Syracuse University, the University of Virginia, and Harvard University's Graduate School of Design.
His experience merging architecture, politics, and design education led to his being named one of "20 Masters of Design" in 2004 by Fast Company Business Magazine. He served as design director of the National Endowment for the Arts from 2007–2010 where he led the NEA's Your Town Rural Institute, the Governor's Institute on Community Design, the Mayors' Institute on City Design, and oversaw direct design grants to the design community across the US. In 2013, Cox was named one of the most admired design educators in America in the annual ranking by DesignIntelligence.
jessica Care moore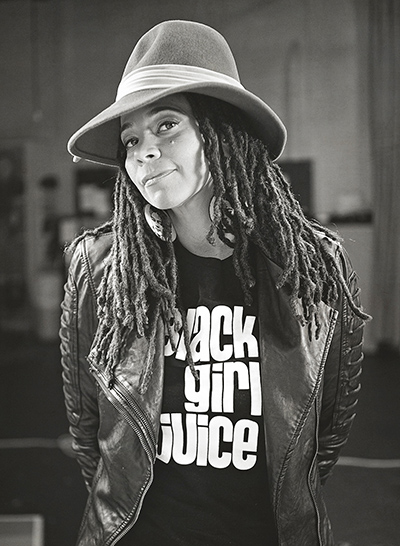 jessica Care moore is the CEO of Moore Black Press, executive producer of Black WOMEN Rock!, and founder of the literacy-driven Jess Care Moore Foundation. Born in Detroit, jessica Care moore first came to national prominence when she won on the legendary It's Showtime at the Apollo competition a record breaking five times in a row. Her searing performance of the poem "Black Statue of Liberty" earned moore several meetings with high profile publishing companies, but in 1997, she paved her own path and launched a publishing company of her own, Moore Black Press.
An internationally renowned poet, playwright, performance artist, and producer, she is the 2013 Alain Locke Award recipient from the Detroit Institute of Arts. moore is the author of The Words Don't Fit in My Mouth, The Alphabet Verses The Ghetto, God is Not an American, Sunlight Through Bullet Holes, and a memoir, Love is Not The Enemy. Her poetry has been heard on stages like Carnegie Hall, Lincoln Center, and the London Institute of Contemporary Arts. She has performed on every continent and believes poems belong everywhere and to everyone.
jessica Care moore lives for the stage and her audience. Her techno solo theater performance, The Missing Project: Pieces of the D, is a high energy homage to Detroit, and she continued to push the boundaries of the genre by producing her first conceptual art installation, NANOC: I Sing the Body Electric, which opened at the Dell Pryor Gallery in 2011.
MONDAY, OCTOBER 30
Monday Breakfast Plenary
IDEA LAB
The IDEA LAB starts the conference day with thought-provoking inspiration – an opportunity to hear directly from those creating the work and in the community. Each IDEA LAB will be hosted by George Jacobsen (William Davidson Foundation) and will feature three presentations by innovative artists and thought leaders who continue to break barriers and challenge the norm.
Monday's Presenters are:
Monday Luncheon Plenary
Jeff Chang
Jeff Chang has written extensively on the intersection of race, art, and civil rights, and the socio-political forces that guided the hip-hop generation. He currently serves as executive director of the Institute for Diversity in the Arts at Stanford University. As a speaker, he brings fresh energy and sweep to the essential American story, offering an invaluable interpretation at a time when race defines the national conversation. His latest book, We Gon' Be Alright: Notes on Race and Resegregation, questions why we keep talking about diversity even as American society is resegregating, both racially and economically. He argues that resegregation — both racial and economic — is the unexamined condition of our time, the undoing of which is key to moving the nation forward to racial justice and cultural equity.
Chang's previous book, Who We Be, is a powerful, challenging, and timely cultural history of the notion of racial progress, tackling pertinent themes of multiculturalism, student and political activism, the state of the arts, and the politics of abandonment. His first book, Can't Stop Won't Stop: A History of the Hip-Hop Generation, has garnered many honors — including the American Book Award and the Asian American Literary Award — for its radical historicism and academic chops.
Chang has been a USA Ford Fellow in Literature and a winner of the North Star News Prize. He was named one of "50 Visionaries Who Are Changing Your World" by Utne Reader. With H. Samy Alim, he was the 2014 winner of the St. Clair Drake Teaching Award at Stanford University. Chang also co-founded CultureStrike and Colorlines magazines, and was a senior editor/director at Russell Simmons' 360hiphop.com.
Born and raised in Honolulu, Hawai'i, Jeff Chang is a graduate of 'Iolani School, the University of California at Berkeley, and the University of California at Los Angeles.
TUESDAY, OCTOBER 31
Tuesday Breakfast Plenary
Sphinx Virtuosi Chamber Orchestra and Afa Dworkin
The Sphinx Virtuosi is one of the nation's most dynamic professional chamber orchestras. Comprised of 18 of the nation's top Black and Latino classical soloists, these alumni of the internationally renowned Sphinx Competition come together each fall as cultural ambassadors to reach new audiences.
In addition to a performance by the Sphinx Virtuosi, Tuesday's plenary will also feature Sphinx Organization's president and artistic director Afa Dworkin, who will discuss the organization's work to advance diversity in the field of classical music. The Sphinx Virtuosi serves as a bridge between Black and Latino communities and the classical music establishment.
This unique ensemble earned rave reviews from The New York Times during its highly acclaimed debut at Carnegie Hall in December 2004. Allan Kozinn described their performance as "first-rate in every way" and "the ensemble produced a more beautiful, precise and carefully shaped sound than some fully professional orchestras that come through Carnegie Hall in the course of the year." The Sphinx Virtuosi continue to garner critical acclaim during their annual national tours to many of the leading venues around the country.
Inspired by Sphinx's overarching mission, the Sphinx Virtuosi works to advance diversity in classical music while engaging young and new audiences through performances of varied repertoire. Masterpieces by Bach, Tchaikovsky, Vivaldi, and Mozart are performed alongside the more seldom presented works by composers of color, including Coleridge-Taylor Perkinson, George Walker, Michael Abels, and Astor Piazzolla, among others.
Members of the Sphinx Virtuosi have performed as soloists with America's major orchestras, including the New York Philharmonic, Cleveland, Detroit, Atlanta, Philadelphia, Seattle, and Pittsburgh Symphony Orchestras. Members also hold professional orchestral positions, and several have been named Laureates of other prestigious international competitions, including the Queen Elizabeth and Yehudi Menuhin. Roster members have completed and continue to pursue their advanced studies at the nation's top music schools, including Juilliard, Curtis, Eastman, Peabody, Harvard, and the University of Michigan.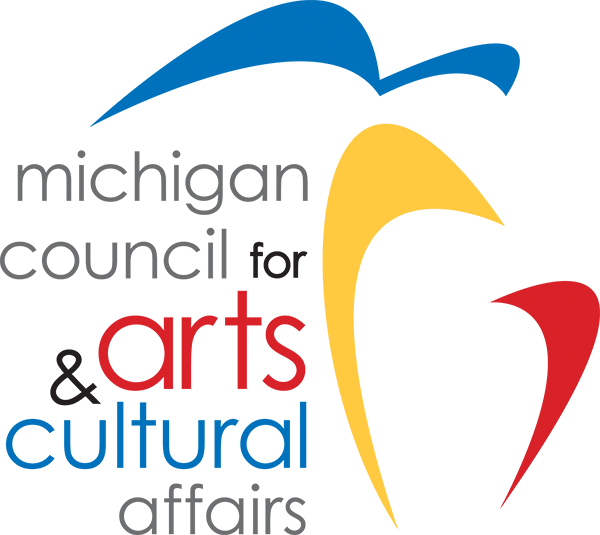 This activity is supported in part by an award from the Michigan Council for Arts and Cultural Affairs.