See You at Converge/Transform
We're off to New York City to get everything ready for the 2022 GIA Conference. The conference begins on Thursday, October 6 and runs through Wednesday, October 12. In the meantime, get familiar with our
virtual portal
and check out the
in-person sessions
!
You can follow the convening and join the conversation using the hashtags #ConvergeTransform and #GIArts22 on social media. GIA will also post updates on Twitter, Instagram, LinkedIn, and Facebook platforms. You can read blog updates on the
official conference blog
written by Jasmine Liu (Hyperallergic) and Tram Nguyen (Alameda County Public Health Department).
We're looking forward to seeing you in-person or online!
2022 GIA Conference Podcast: Welcome to New York!
In this podcast, Grantmakers in the Arts welcomes you back to NYC — occupied Munsee Lenape, Wappinger, Canarsie, Lekawe, and Matinecock lands and hometown to GIA since 2018 — for our annual conference! Since our last gathering, we've witnessed the impacts of the coronavirus pandemic, demands for justice for Black lives, and a history of racial inequity that remains unreconciled.
The unprecedented pandemic-era reverberations have taken tolls on our health and environment, and our tolerance and capacity for uncertainty. We believe the vibrance and creativity of NYC keeps us feeling, dreaming, fighting for new futures. What can we make possible by gathering, attending to both grief and joy, and committed to moving forward together?
Take a listen as Nadia Elokdah (Grantmakers in the Arts), speaks with conference co-chairs Brandi Stewart (Doris Duke Charitable Foundation), and Salem Tsegaye (The New York Community Trust), about what you can expect at the conference.
Don't Miss Sing Harlem at #ConvergeTransform!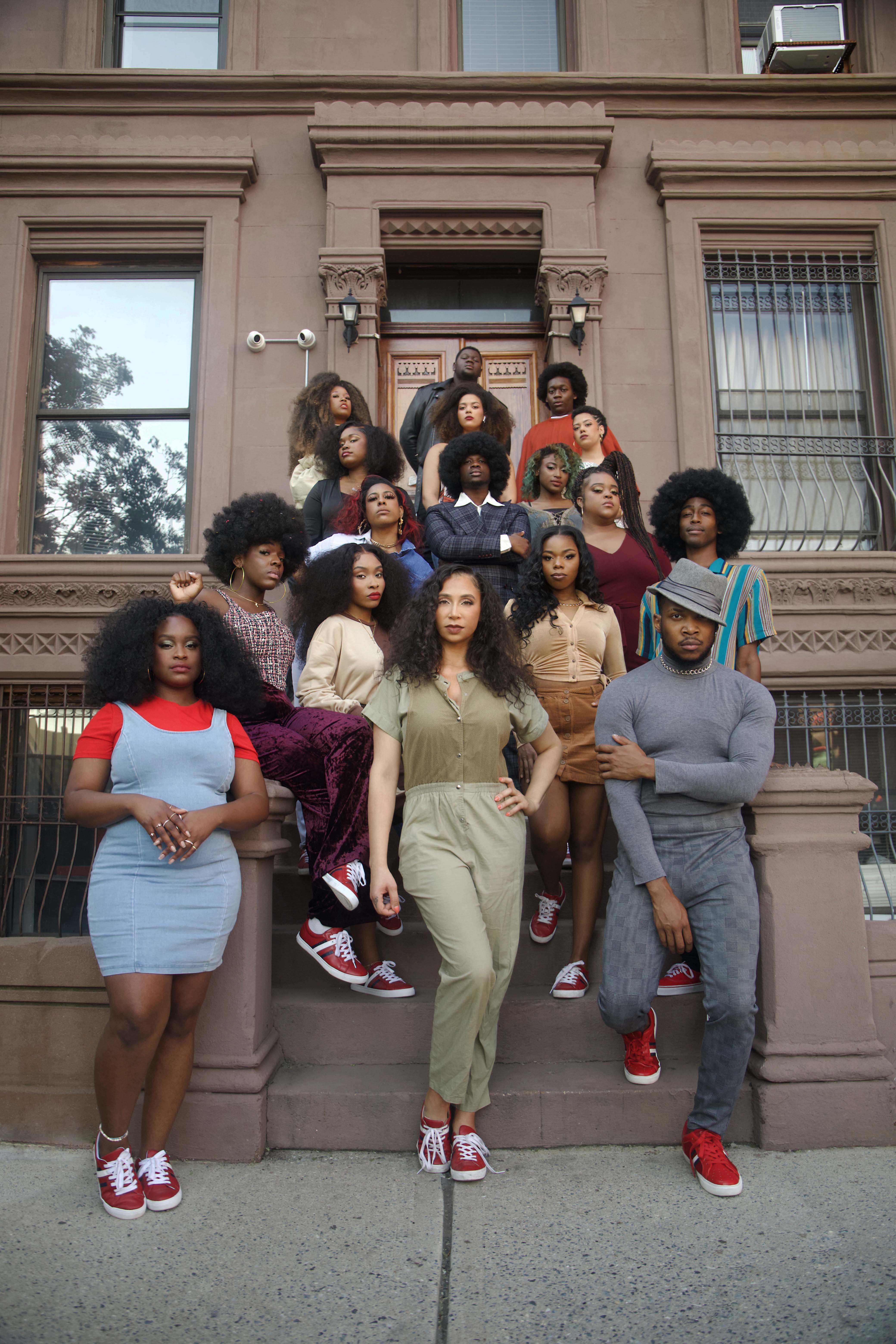 Joining GIA for the 2022 Conference, for both the virtual and in-person tracks, is Sing Harlem!
Sing Harlem is the breakout musical group from Mama Foundation for the Arts. Under the direction of Ahmaya Knoelle Higginson, the choir has grown to be a highly respected and influential force in the New York gospel scene, producing not only great vocalists, but top-notch global citizens.
At its core, Sing Harlem serves as both a social impact initiative for young people that have graduated from Mama Foundation's music training program, and as a commercial choir delivering acclaimed entertainment nationwide. All proceeds from Sing Harlem! events and performances benefit the Mama Foundation for the Arts' music training programs, which are provided to the Harlem community tuition-free.
Sing Harlem has performed at many prestigious venues, programs, and concerts across America including The Congressional Black Caucus, The Stellar Awards, New York Fashion Week (TOMMYxZENDAYA), The Metropolitan Museum of Art, Lincoln Center, the US Open, Chicago's Ravinia Festival, and Brooklyn's Afropunk. Television performances include The Tonight Show Starring Jimmy Fallon, The Late Show with Stephen Colbert, Saturday Night Live, The View, Good Morning America, VH1 Trailblazer Honors, and the Grammy Awards. Theatrical performances include The Let Go (Nick Cave), The Mile-Long Opera (David Lang, Liz Diller), and As You Like It (Public Theater, Public Works). In addition to headlining, Sing Harlem continues to accompany a variety of musical artists including SZA, Sting, Arianna Grande, Pharrell Williams, Alessia Cara, Lykke Li, Chance the Rapper, and Madonna.
Photo courtesy of Sing Harlem
October Member Spotlight
During the month of October, our Member Spotlight features Creatives Rebuild New York. Creatives Rebuild New York, a GIA member since 2021, is a three-year, $125 million investment in the financial stability of New York State Artists and the organizations that employ them. CRNY aims to catalyze systemic change in the arts and cultural economy, recognize the value of artists' contributions, and reshape society's understanding of artists as workers who are vital to the health of our communities. Simply put, CRNY believes that we must move beyond valuing the artistic product and begin to value the humanity of the artist. Artists need and deserve to be paid predictable and regular incomes, and local organizations likewise deserve support to employ artists within their communities. Learn about their work in our recent
blog post
.
Grantmakers in the Arts' New Members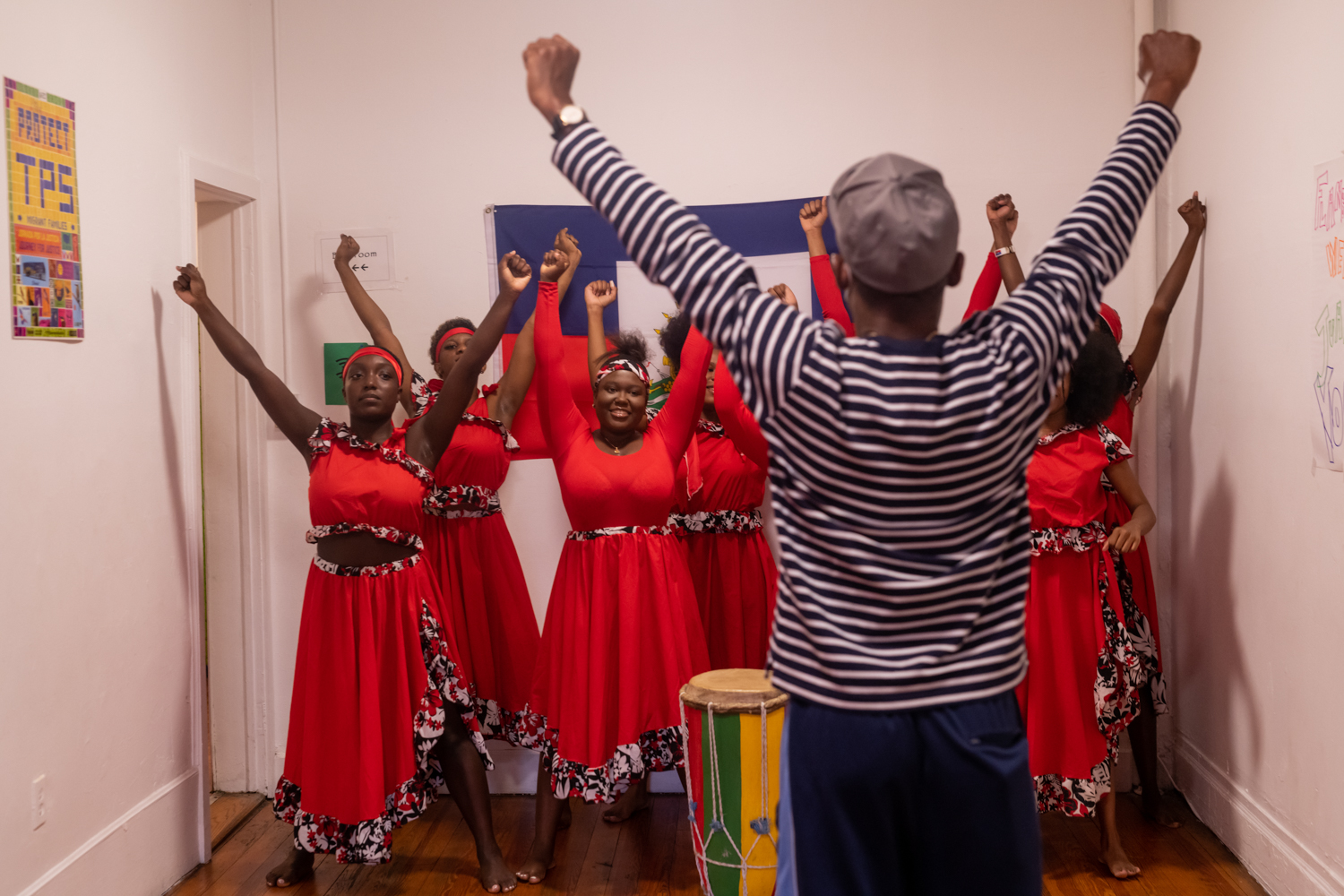 Image courtesy of Creatives Rebuild New York
"Creatives Rebuild New York, a GIA member since 2021, is a three year, $125 million investment in the financial stability of New York State Artists and the organizations that employ them. CRNY aims to catalyze systemic change in the arts and cultural economy, recognize the value of artists' contributions, and reshape society's understanding of artists as workers who are vital to the health of our communities"…
"From Alliance for California Traditional Arts: "Communities of Change discusses and interrogates definitions and terminology of the field, and describes case studies illustrating some of the larger issues and nuances inherent in this discipline, such as tradition and innovation, concepts of indigeneity, and cultural immersion as a teaching model"…
"From NextCity: Join Culture Surge, Harness and the Native American Community Development Institute on Wednesday, October 5 at 1pm EST for a conversation on how culture and creativity are being used to develop culturally relevant strategies in partnership with artists, culture bearers, cultural strategists and community organizers"…
"Over the years, in our roles as staff at Community Wealth Partners, we've spoken and worked with hundreds of Black, Indigenous, and other BIPOC nonprofit leaders. They've consistently told us that current capacity-building approaches often miss the mark—or worse, contribute to inequities in the sector," said Carla Taylor, Megan Coolidgeand Lauri Valerio for Nonprofit Quarterly…
From UNESCO: "This monthly Tracker is produced by UNESCO to monitor culture in public policy with regards to the UN Sustainable Development Agenda. It highlights developments within national and regional contexts, as well as emerging debates on culture's contribution to sustainable development. Drawing on a variety of sources, it provides a broad overview of cultural policy trends worldwide at the national, regional and international level and looks at ways in which countries integrate culture into other policy areas"…
"Philanthropy is no stranger to the ways that ableism is deeply embedded in the perceptions and treatment of disabled people. Historically, many charitable foundations have solicited or made donations intending to 'cure' disabled people, based on the so-called 'medical model' of disability," said Sandy Ho and Jen Bokoff for Stanford Social Innovation Review…