Introducing Denver Keynotes: Tuesday
On Tuesday, October 15,
the luncheon plenary of the 2019 GIA Conference: Cultural Intersections
will feature Gregg Deal (Pyramid Lake Paiute Tribe), a provocative contemporary artist who challenges Western perceptions of Indigenous people, touching on issues of race, history, and stereotypes. Through his work—paintings, murals work, performance art, filmmaking, and spoken word—Deal critically examines issues and tells stories of decolonization and appropriation that affect Indian country.
Register now for the 2019 GIA Conference
.
National Performance Network: GIA's August Member Spotlight
For the month of August, GIA's Member Spotlight features work supported by National Performance Network (NPN), a hybrid grantmaker and service organization, committed to advancing racial and cultural justice in the arts.
Read about NPN's work here
.
Relive GIA's Narrative Change Twitter Chat
If you missed GIA's first Twitter Chat on the intersection of #narrativechange and #artsfunding, you can revisit the rich conversation we had with presenters Living Cities, Ella Saltmarshe, Saint Paul and Minnesota Foundations, and Individuals with Dreams. (You can also follow the
#GIANarrativeChange
hashtag in Twitter.) We hope this archive inspires you to bring some of this chat back to the field.
Read here
.
From the GIA Reader
In the Summer 2019 (Vol 30, No. 2) issue of the GIA
Reader
, in "Beyond Environmental Gloom and Doom in the 'Golden Age' of Documentary Film," Melissa Fondakowski writes about The New York Community Trust and The Redford Center work to design a program that could get more effective, artful, and entertaining environmental documentaries made by underrepresented filmmakers.
Read the article here
.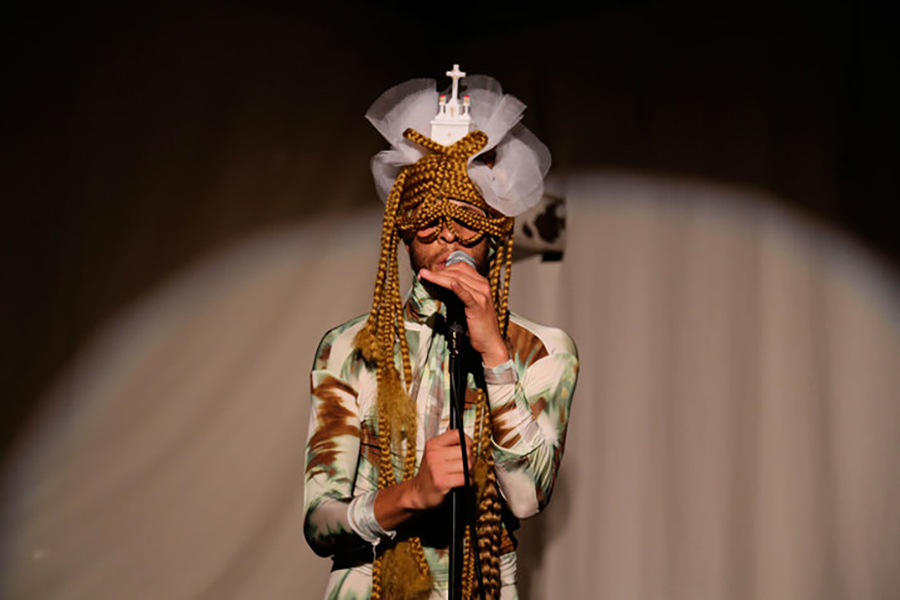 This month, as the second anniversary of Hurricane Harvey approaches, the Houston arts community has united to create a website that hopes artists in the area will be better informed and prepared the next time a large hurricane arrives, Nonprofit Quarterly reported…
The Baltimore Museum of Art recently announced "2020 Vision," a year of exhibitions and programs dedicated to female-identifying artists. The show also marks the 100th anniversary of women's suffrage, and according to the announcement, the initiative will encompass 13 solo exhibitions and seven thematic shows beginning in fall 2019, with additional presentations still being planned…
Last year, six of the Walter & Elise Haas Fund's arts grantees merged or were acquired, as Frances Phillips, program director of the Arts & the Creative Work Fund at the Walter & Elise Haas Fund, writes in a blog post. Phillips interviewed staff and board members at each of these organizations to learn what shaped their decisions and to ask what advice to others they have to offer…
The organizers of an exhibition in Berlin inspired by the Afrofuturism movement and Elon Musk did not include a single black artist in its lineup, as The Guardian reported, criticism followed. The Künstlerhaus Bethanien space, where the exhibition takes place has fallen into "old curatorial habits that favor white men," according to the activist group Soup du Jour…