About Gilda Snowden
Gilda Snowden (1954 – 2014) was an influential African American artist, educator, and mentor in Detroit, Michigan. She worked primarily as an abstract expressionist painter, heavily inspired by artists of Detroit's Cass Corridor neighborhood which is known for its creative community.
The city of Detroit sparked several bodies of work. Her Bright Stars at Night series is a celebration of the city lights of her downtown Detroit neighborhood. Her Flora Urbana series features abstracted floral forms, in encaustic, inspired by the gardens now tended by Detroit citizens on plots where buildings once stood. City Album: Department of Railways 1929 is an example from a series of charcoal rubbings she made of the Detroit manhole covers she discovered riding though the city on her bicycle.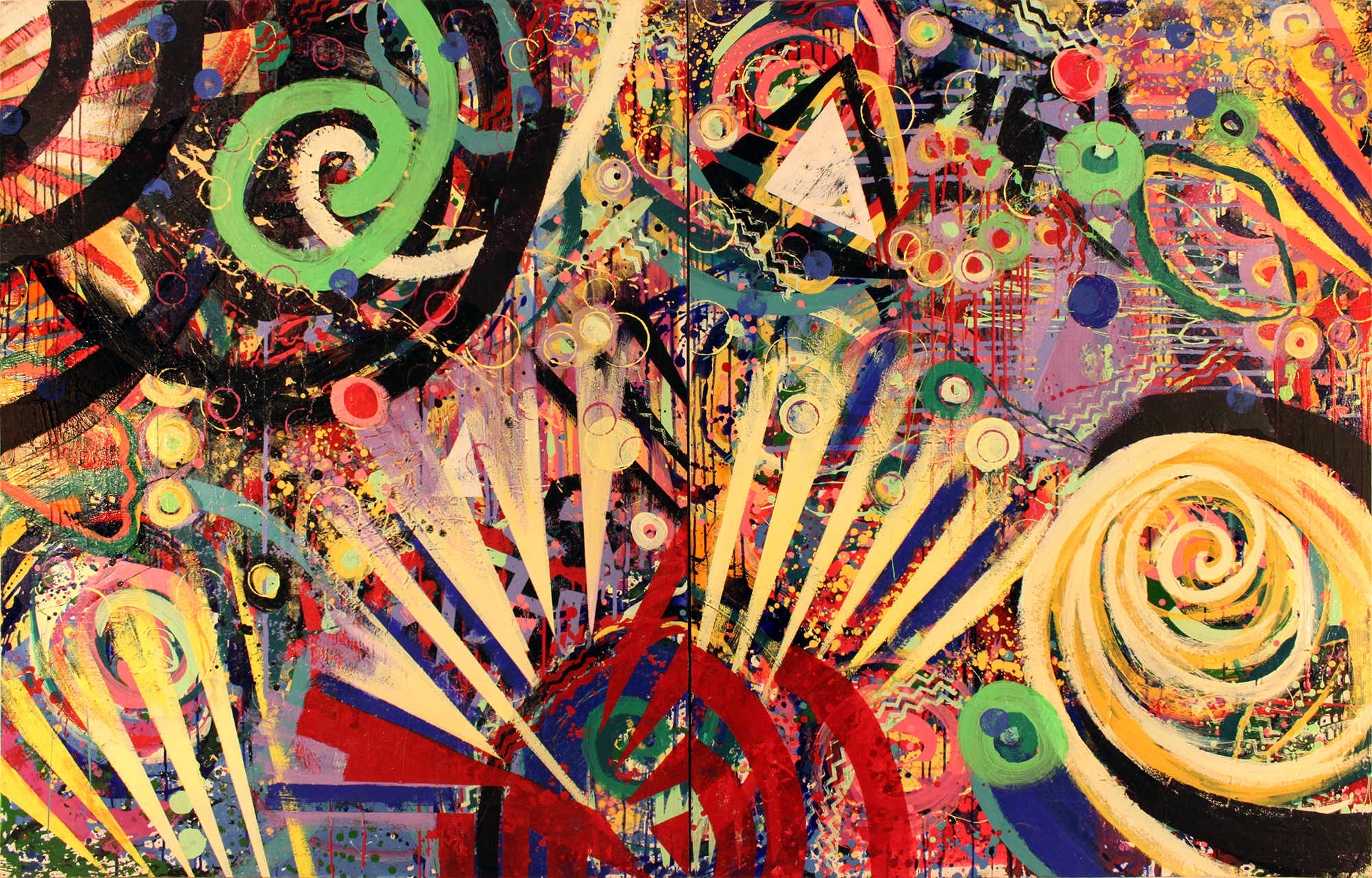 Snowden was a graduate of Wayne State University, where she received a bachelor of fine arts, master of art, and master of fine arts in painting. She was interim chair and professor of fine arts at the College for Creative Studies and also gallery director of the Detroit Repertory Theatre. Snowden's works have been exhibited throughout the United States, as well as in Mexico, Canada, and West Africa. Her works are featured in a number of publications, as well as private and corporate collections, including Post/Newsweek, the Neiman-Marcus Corporation, Ameritech, Blue Cross/Blue Shield, and The Detroit Institute of Arts.
In 2009, Gilda Snowden was awarded the Kresge Arts Fellowship. After her passing, The Kresge Foundation created the Gilda Awards, a fund for individual artists honoring her legacy as a mentor and champion of young, emerging artists in metropolitan Detroit. The Gilda Awards are funded by The Kresge Foundation's Detroit Program and administered by the Kresge Arts in Detroit office of the College for Creative Studies.