Andres Serrano at the 2022 GIA Conference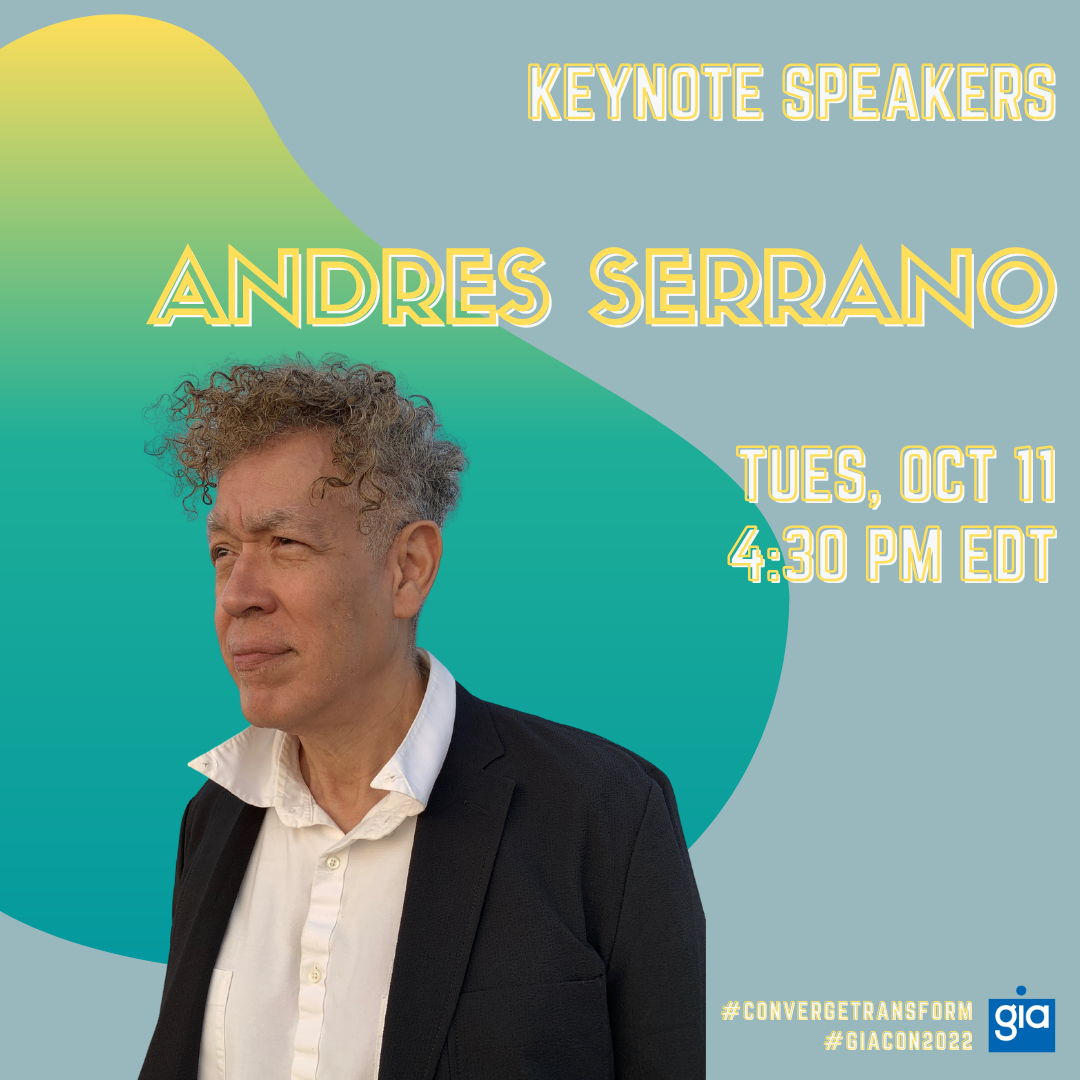 Andres Serrano was born in 1950 in New York City. Serrano's name, along with Robert Mappletorpe's, was at the crossroads of the 1989 Cultural Wars when Serrano's photograph, "Piss Christ," became the subject of a national debate on freedom of artistic expression and the public funding of controversial art. Serrano has also been noted for works investigate death, the Ku Klux Klan, the homeless, and a panorama of American society. Serrano is an internationally acclaimed American artist whose work has been shown in major institutions in the United States and abroad.
Learn more about the 2022 GIA Conference: Converge/Transform and how to register
here
.
September Member Spotlight: Frey Foundation!
During the month of September, our Member Spotlight features Frey Foundation. A GIA member since 2013, Frey Foundation is a family foundation based in Grand Rapids, Michigan that is committed to making a difference in the lives of individuals, families, organizations, and communities. Grants are awarded to non-profit organizations primarily in West and Northern Michigan for projects that enhance child development, protect natural resources, promote the arts, and build community. Learn about their work
here
.
Join us for the Final Cultural Policy Action Lab Public Learning Series
Artist in Residence & Cultural Strategists
Wednesday, September 14 at 11am PDT | 2pm EDT
In the last two decades many state and local public agencies have invested in artists in residence programs in city agencies from parks to social services. Join CAIR Lab in exploring the policies and support structures that can support artists as cultural strategists, reshaping community input, self-determination and new equitable approaches in the wider public sector policy ecology.
Learn more and register here
.
Join Animating Democracy for Fall Webinars
Big Picture: Evaluating Initiatives & Ground-Level Impact
September 14, 12:00 noon - 1:15 ET
ITAC's Aislinn Ryan provides a big picture overview of the impetus and design of the IMPACT: Climate initiative, the range of projects supported, and how the Continuum of IMPACT has facilitated a consistent and doable approach to evaluating outcomes of teaching artists' projects and the initiative on the whole. Teaching artist Katie Basile shares her project on rapid erosion in Alaska. Register
here
.
Deep Dive: Teaching Artists Unpack Using the Continuum
September 21, 12:00 noon - 1:30 ET
Teaching artists Raz Salvarita (Philippines) and Francine Kliemann (Brazil) share creative practices and projects and how ITAC's extended support is enabling continuing efforts toward policy and systems change. They offer lots of specifics of how they practically applied the Continuum of IMPACT to assess change. Learn about a brand new online curriculum developed to help teaching artists and those who support them to develop their own climate change projects and evaluation. Register
here
.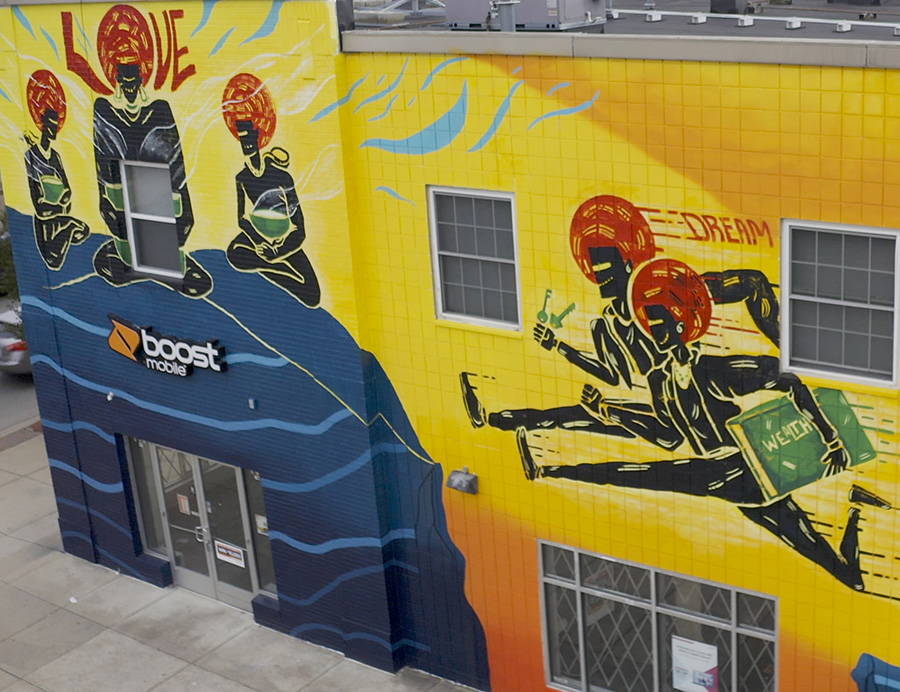 Image courtesy of The Frey Foundation
"The Vermont Arts Council is offering a new grant program to provide meaningful arts learning experiences for older Vermonters, hoping to ease the social isolation that sometimes arrives as people age"…
"Do you know much about philanthropy? Most people don't," said author Jessamyn Shams-Lau. "Philanthropy's decision makers are not exactly representative of the general public, yet their influence has ripple effects on marginalized communities"…
"At United Philanthropy Forum's 2022 Annual Membership Meeting on July 19, 2022 in Seattle, WA, the Forum's membership elected five new members to the Forum's Board of Directors for three-year terms," which include GIA President Eddie Torres"…
"Frey Foundation, a GIA member since 2013, is a family foundation based in Grand Rapids, Michigan that is committed to making a difference in the lives of individuals, families, organizations, and communities. Grants are awarded to non-profit organizations primarily in West and Northern Michigan for projects that enhance child development, protect natural resources, promote the arts, and build community"…
"Throughout this resource hub, we aim to amplify funds and resources that explicitly center Black artists, cultural communities, and experiences. Additionally, we borrow a lens from the BIPOC project1 that centers Black and Indigenous folks - whose experiences shape relationships for all ALAANA/POC people's relationships with white supremacy culture – as another dimension of resource and financial investment intended to realize justice"…