GIA June Member Spotlight!
During the month of June, our Member Spotlight features ArtsBuild. Their mission is to build a stronger community through the arts. Since ArtsBuild's founding in Chattanooga in 1969, they have served as a catalyst for the arts in their community, investing more than $77 million in arts organizations, arts programs, and arts education. Throughout the past 53 years, the vision of their founders to build a stronger community through the arts has remained consistent. That vision includes creating access to the arts, which they achieve through grantmaking, arts education initiatives, and arts advocacy.
Learn about their work here
.
Celebrating Juneteenth
This Sunday, we celebrate and honor the power and jubilation of Juneteenth alongside so many others. As part of our celebration, we encourage people to seek out and uplift Black artists and creators, commit to supporting Black arts and culture, and continue to practice anti-racist funding. We invite you to
revisit GIA's Black Arts & Cultural Funding and Justice Resource Hub
to inspire additional entryways and conversations on funding Black arts.
New Podcast! Racial Equity Coding Project: The Path Ahead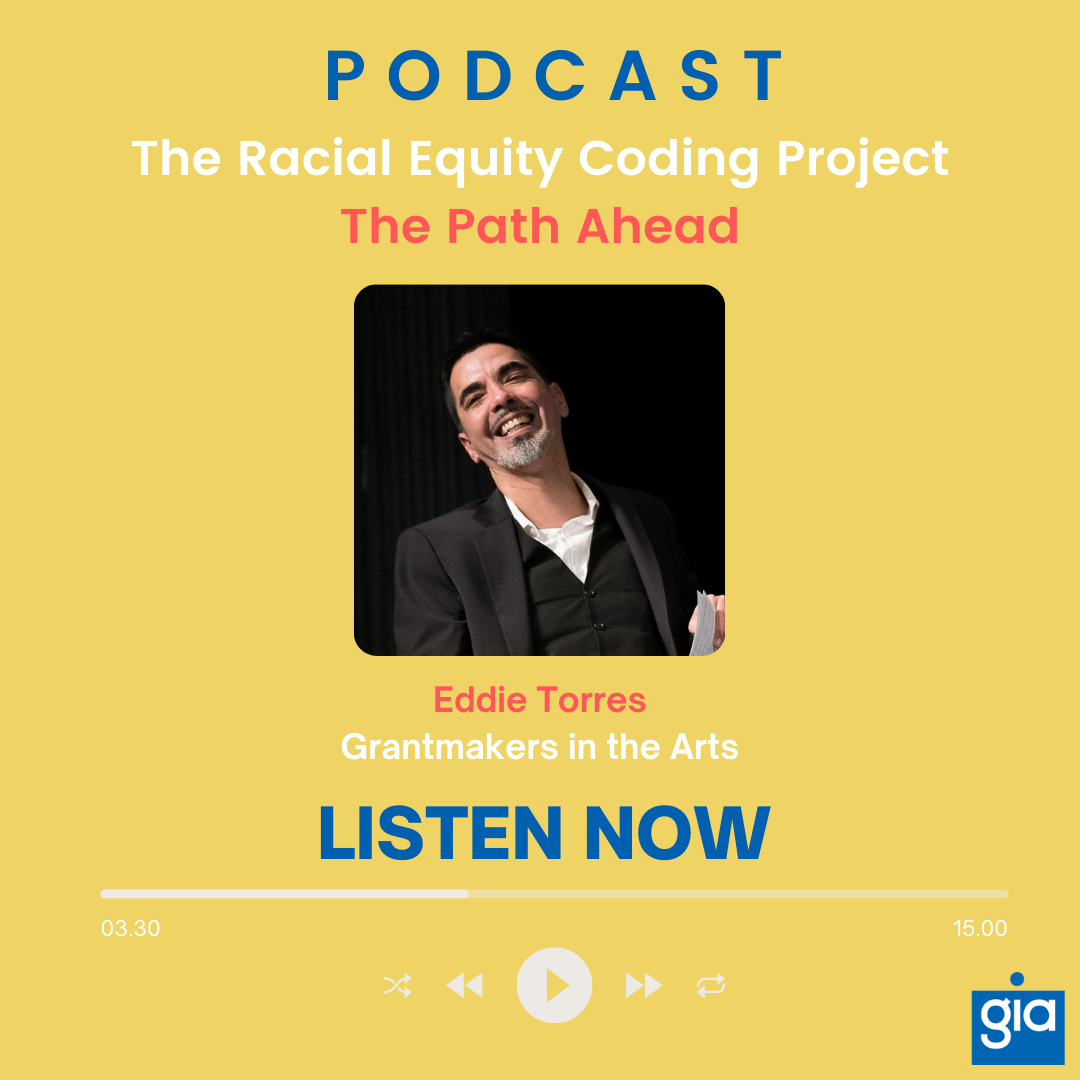 Grounding Cultural Policy & Racial Equity in the Public Sector
In the third and final episode of our three-part series, we are glad to be joined by Eddie Torres, president and CEO of Grantmakers in the Arts. He closes our series with his reflections as the leader of a philanthropy-serving organization, and his hopes for the next steps of the project.
Click here to listen
.
Join us next week at the Cultural Policy Action Lab Public Learning Series
Public Investment & Grantmaking
Wednesday, June 22 at 11am PDT | 2pm EDT
One of the most common and widely used public policy tools in the arts sector is grant-making investments in artists, cultural agencies and programs. Join Grantmakers in the Arts, and the National Association of State Arts Agencies to understand how granting policies can shift to support wider access and deeper self-determination for BIPOC and other intersectional communities.
Featuring a discussion with panelists Ryan Koons (Maryland State Arts Council), Tariana Navas-Nieves (Denver Arts & Venues), and Michael J. Bobbit (Mass Cultural Council) moderated by GIA President Eddie Torres and Pam Breaux (The National Assembly of State Arts Agencies).
And, if you missed last week's session, be sure to catch the recording!
Register for upcoming sessions here
.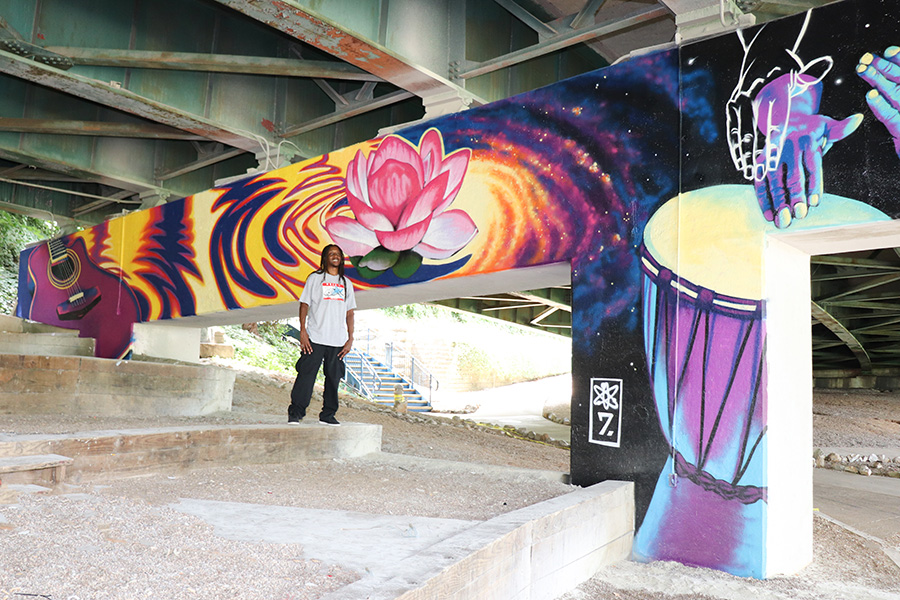 Image courtesy of SoundCorps.
The Center for Effective Philanthropy and Council on Foundations presents, "a free webinar discussion on rebuilding trust in nonprofits and philanthropy," on Thursday, June 16th at 2pm EDT…
From The Phoenix Newspaper: "A new start-up called Ad Astra has launched, becoming the UK's first non-fungible token (NFT) agency that specialises in connecting artists, art collectors and galleries with end-to-end NFT services"…
From author Michaela Haas for Reasons to Be Cheerful, "A unique Housing First effort in Düsseldorf combines art, newspapers and advocacy to pair the unhoused with apartments"…
The AVPN conference plans to livestream their session, "Learning from failure in philanthropy," from Bali on June 23 at 8:45 EST…
"Staffers in institutions got time, space and money to address fragile business models and secure their futures," said author Susan Jones. "In contrast, exclusive and short-term emergency arts funding schemes for freelance artists failed to address their livelihood needs"…
"Dear Ms. Scott," said Amber Hamilton, Executive Director of Memphis Music Initiative. "What do you say to someone whose investment and commitment to trust Black leaders has changed the game for over a dozen organizations and thousands of young people with one gift? If this ever reaches you, I'd like to spend a moment talking about not just gratitude and impact, but feelings"…