Welcome Jaime Sharp!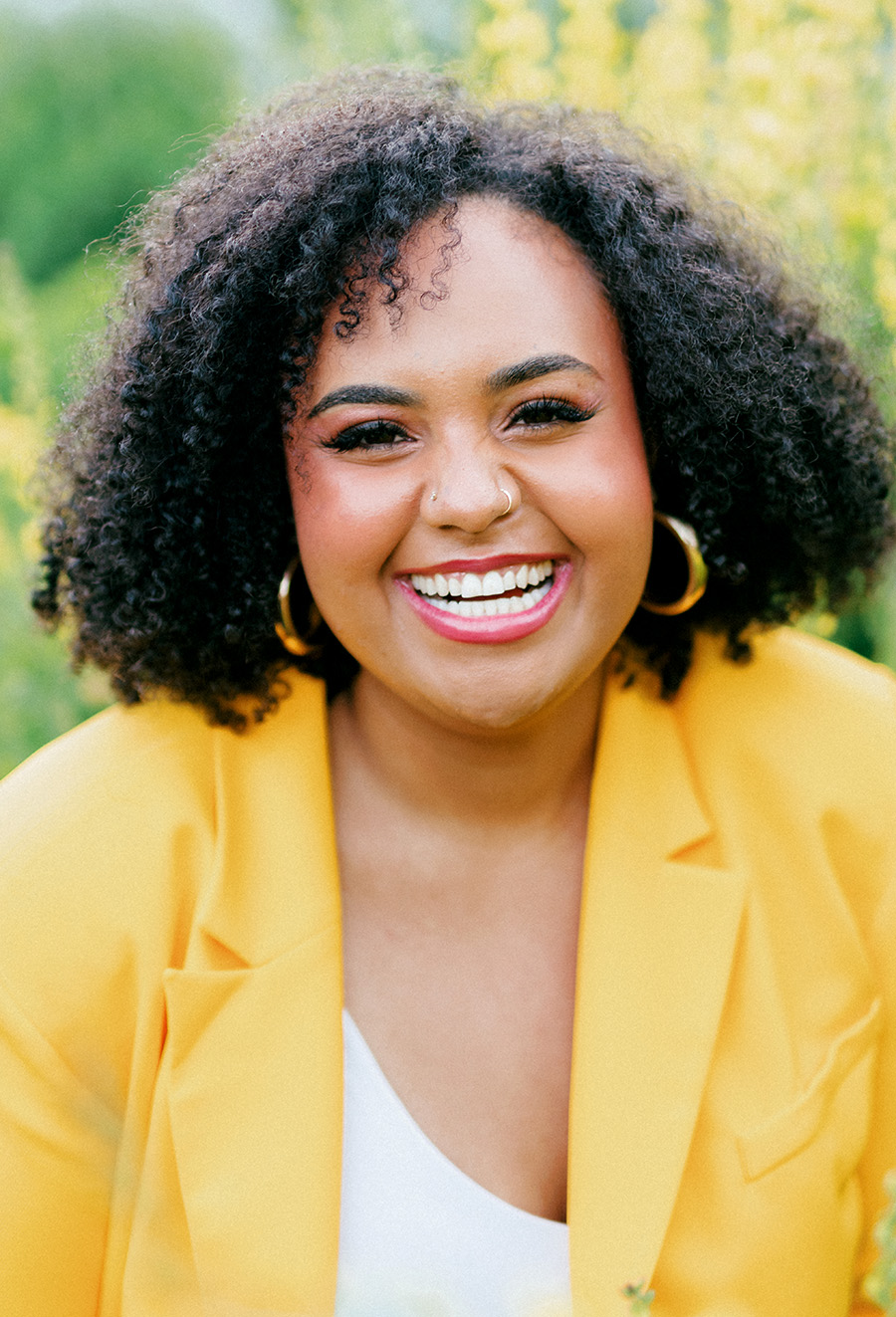 Let us welcome Jaime Sharp (she/her) as the new Communications Manager for Grantmakers in the Arts. She resides in Cincinnati, OH on the unceded territories of the Algonquian-speaking Shawnee, Miami, and Delaware tribes. Jaime is an active performer and administrator whose work is focused on racial equity. In addition to Grantmakers in the Arts, she will join the Cincinnati Song Initiative as Director of Communications & Audience Development beginning in their 2022-2023 season.
Learn more about her here
.
GIA April Member Spotlight!
During the month of April, our Member Spotlight features San Antonio Area Foundation. They are a community foundation serving the region through grants, programs, scholarships and training aimed at closing the opportunity gap for San Antonio area residents. They are committed to trust-based philanthropy and to advancing racial equity, bringing together people, organizations, and resources to address key issues affecting diverse communities ranging from San Antonio's densely populated urban neighborhoods — the largest Latinx-majority city in the United States — to surrounding rural areas.
Learn about their work here
.
Join us Tomorrow for Move the Money
Wednesday, April 13 at 11am PDT | 2pm EDT
Grantmakers in the Arts & Art.Coop are excited to be co-hosting Move the Money, a series of presentations and discussions about opportunities to enact new approaches to grantmaking and investing that shift control to communities and make tangible the principles laid out in the report
Solidarity Not Charity
.
Join us tomorrow - Wednesday, April 13 at 11am PDT | 2pm EDT - for the final event in the series, a discussion with Carlton Turner (Mississippi Center for Cultural Production and GIA Board of Directors) and Allen Kwabena Frimpong (ZEAL & Liberation Ventures). Registration is free, limited, and first-come-first served.
Register here
.
From Animating Democracy: Aesthetic Perspectives in Grantmaking Webinar
Tuesday, April 19 at 1pm PDT | 4pm EDT
Since its release in 2017, funders, Local and State Arts agencies, and arts and cultural organizations have tapped the framework,
Aesthetic Perspectives: Attributes of Excellence in Arts for Change
, to support their grantmaking and evaluation. Developed by artists with ally evaluators and funders to address aesthetic and cultural biases and Eurocentric standards of excellence, Aesthetic Perspectives offers 11 attributes to guide the development, implementation, and evaluation of creative practices and products in arts for change work. This ARtsU webinar offers ways the framework can be activated in the cycle of grantmaking.
The Kentucky Foundation for Women
shares how it has integrated the framework to guide grantee reporting and the foundation's own learning. Offered by Animating Democracy/Americans for the Arts. Free.
Register here
.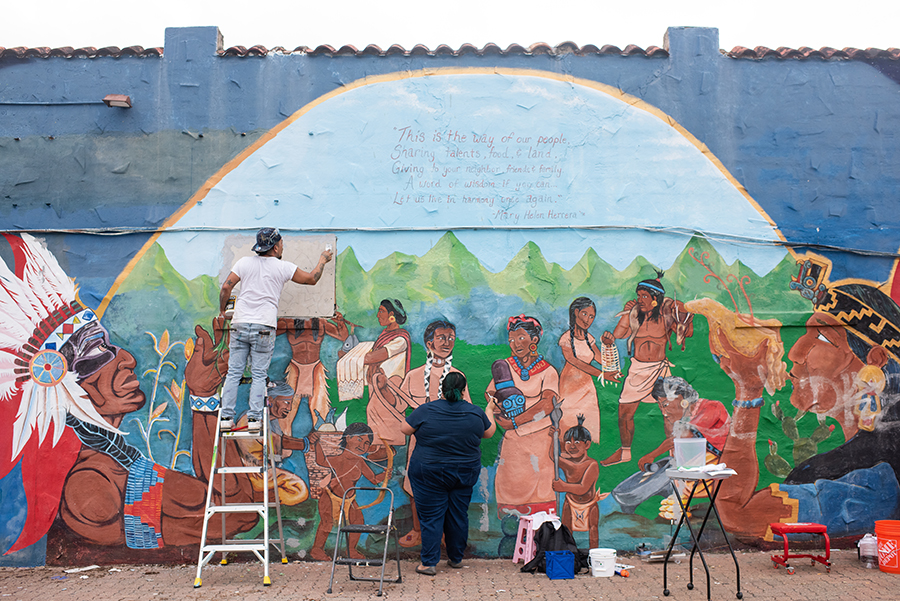 Image courtesy San Antonio Area Foundation.
Memphis Music Initiative recently announced the launch of "Call & Response: The Sound of Black Arts Revolution," a campaign and "a call to funders in the creative youth development nonprofit space to do better by the Black and brown leaders who give so much of themselves to their communities"…
"When we fight pipelines, when we fight oil projects, when we fight all of the extractive development that harms our mother, we don't do that just for ourselves," Krystal Two Bulls says…
"For decades, arts and music education in California has been dying a slow death in many schools, strangled by budget cuts amid an ongoing emphasis on core subjects like reading and math and test scores as the measure of student success," reports Louis Freedberg in EdSource…
"Some of the changes that we instituted during the pandemic were things that we were actually thinking about before," said Rashad Cobb, community engagement program officer at the Greater Green Bay Community Foundation…
"Philanthropists apparently wanted to help arts and culture organizations that were hurt by canceled performances, classes and fund raising events, which caused a loss of revenue," Fidelity Charitable said. Summarizing support as, "Donors gave $351 million more in 2021 than in 2020 to arts and cultural organizations."…