Colectivo Moriviví
Moriviví is a collective of young female artists, based in Puerto Rico, working on public art since April 2013. All studied at Central High School of Visual Arts, located in Santurce, Puerto Rico. They gained recognition for the creation of murals, in which we develop the subject of the human condition meant to engage spectators in a heightened sense of awareness and significance.
Moriviví was established during the Santurce es Ley 4 Festival and continued to participate in local urban art festivals. As their work became more popular, organizations and community leaders began to reach out.
They began with eight artists and are currently three. Now transitioning from an artistic collective to a social enterprise, they are open to collaborators as well as apprentices who are interested in immersing themselves in community arts production.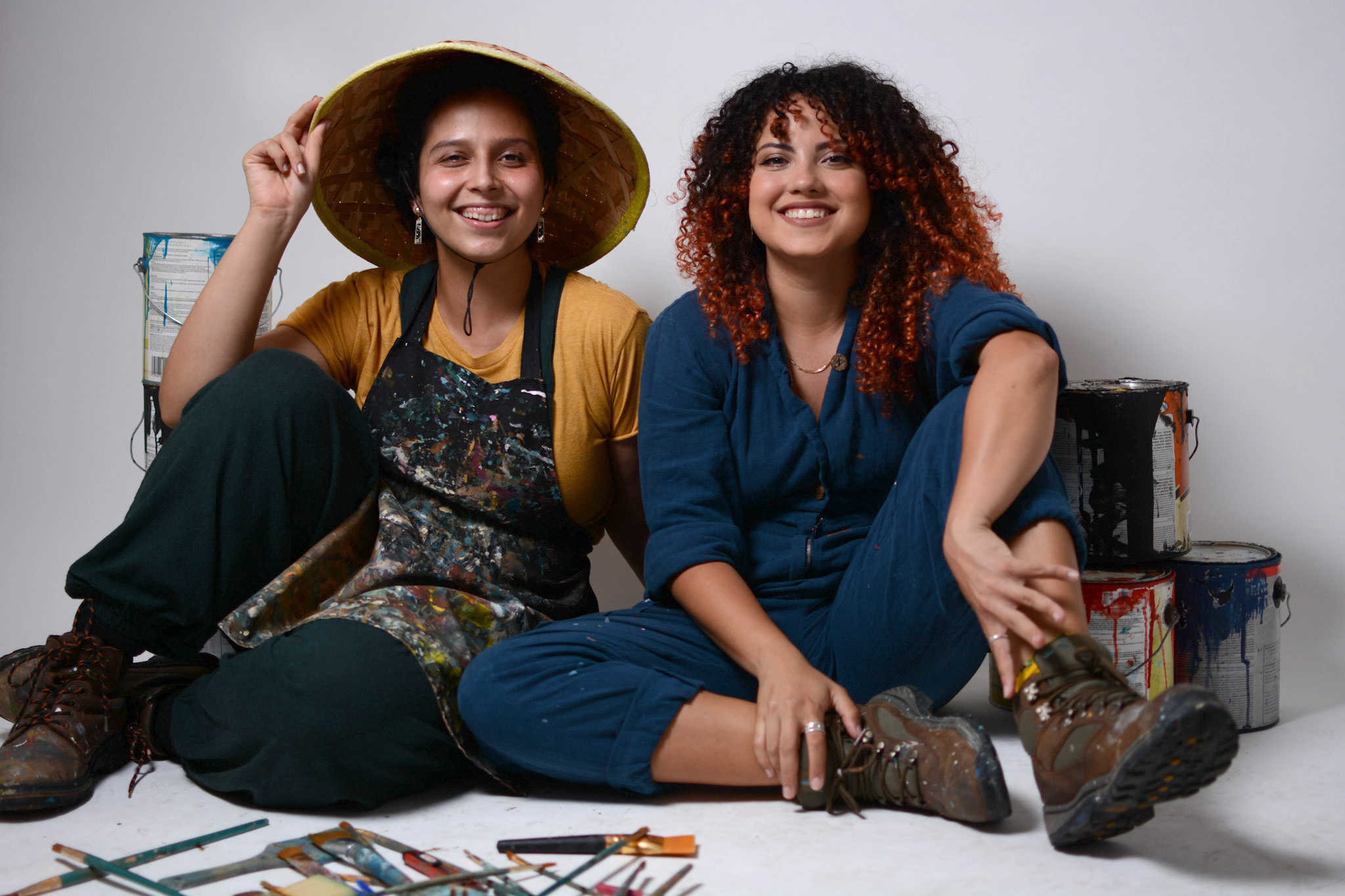 After four years of work, Moriviví have murals in Puerto Rican communities including San Juan, Carolina, Caguas, Loíza, Humacao, Adjuntas and Culebra. They have participated in conferences in New York City and Buffalo, NY; given Skype presentations for a universities including Tulane University in New Orleans and Grinnell College in Iowa, as well as community projects in New York City with El Puente Academy for Peace and Justice and at Canisius College in Buffalo. The artists recently travelled to China to represent Puerto Rico in a mural project called the Miracle Project with the production of two murals centered on the subject of the colony.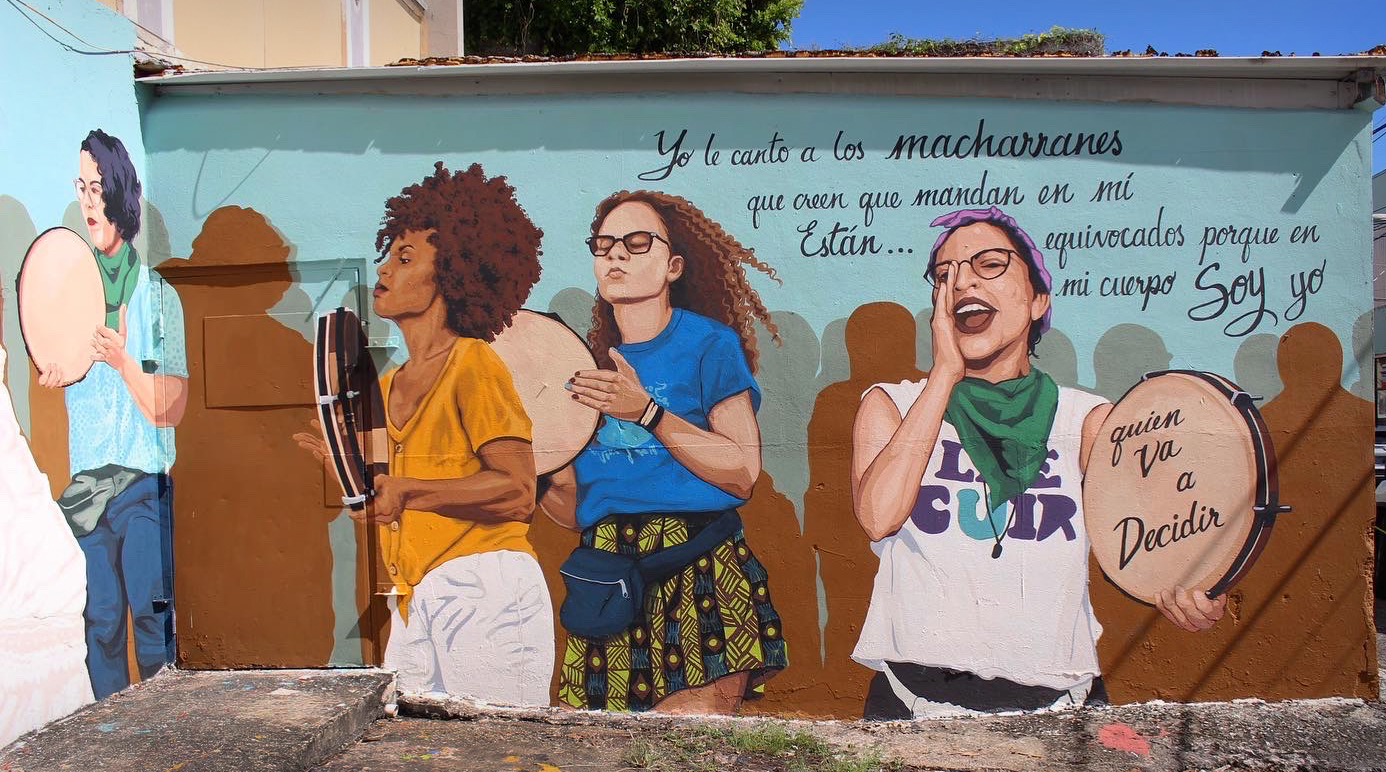 The mural Libre y Peligrosa presents the evolution of Puerto Rican consciousness on feminist issues and how music becomes a tool of resistance. "Libre y Peligrosa" is a plena song by the all-female political pleneras Plena Combativa. The mural portrays activists from the plena group and Colectivo Ilé, an organization focused on anti-racist work. It visualizes their efforts and puts them into historical perspective alluding to another famous plena from Puerto Rico's oral tradition, "Cortaron a Elena" (Elena was cut/slain), and Puerto Rican artist Rafael Tufiño's 1950s depiction of it. Comparing the two songs and dialoguing with an art work by Tufiño portrays the political evolution of this music, and the arts, as tools of resistance.
Artists Statement
Colectivo Moriviví is an all women artistic collective. Our artistic production consists of muralism, community-led muralism, and protest performance/actions. Our work is about democratizing art and bringing the narratives of Puerto Rican communities to the public sphere to create spaces in which they are validated. The history of Puerto Rico is very fragmented and many aspects have been erased or obscured. Our intention is to make community and that our history is not denied, that's why we use public art to achieve it. We believe that through artivism we can promote consciousness on social issues, producing what we call the collective "imaginario" (imaginary/imagery). The collective "imaginario" is the imagery we build in our artwork that resonates with Puerto Rican narratives strengthening our collective memory.
The change we seek to generate is a social one, promoting community organizing, as the most important value and one that really leads to the prosperity of people. It is our contribution to an increasingly difficult world, with challenges that we have to deal with collectively, with activism, in every sense of the word.