Keynote Speakers
Monday, November 8
Frances Negrón-Muntaner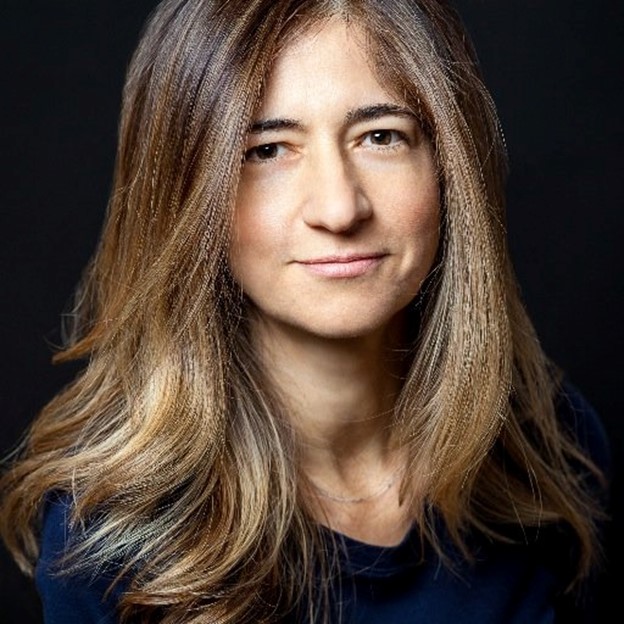 Frances Negrón-Muntaner is a filmmaker, writer, curator, scholar, and professor at Columbia University, where she is also the founding curator of Latino Arts and Activism Archive. Among her books and publications are: Boricua Pop: Puerto Ricans and the Latinization of American Culture (CHOICE Award, 2004); The Latino Media Gap (2014); and Sovereign Acts: Contesting Colonialism in Native Nations and Latinx America (2017). Her most recent films include Small City, Big Change (2013), War for Guam (2015) and Life Outside (2016). For her work as a scholar and filmmaker, Negrón-Muntaner has received Ford, Truman, Rockefeller, and Pew fellowships. In 2008, the United Nations' Rapid Response Media Mechanism recognized her as a global expert in the areas of mass media and Latin/o American studies. She has similarly received various recognitions, including the United Nations' Rapid Response Media Mechanism designation as a global expert in the areas of mass media and Latin/o American studies (2008); the Lenfest Award, one of Columbia University's most prestigious recognitions for excellence in teaching and scholarship (2012), the Latin American Studies Association's Frank Bonilla Public Intellectual Award (2019), and the Bigs & Littles Impact Award (2020) for her work as a mentor, artist, and scholar.
Negrón-Muntaner served as director of Columbia's Center for the Study of Ethnicity and Race from 2009-2016. She also was the director of Unpayable Debt, a working group at Columbia University that studies debt regimes in the world and lead collaborator in two of its main projects NoMoreDebt: Caribbean Syllabus (first and second edition), and Valor y Cambio (Value and Change), a storytelling and social currency project in Puerto Rico.
Las Nietas de Nonó
The afro-diasporic siblings, mulowayi and mapenzi are Las Nietas de Nonó. In their creative process, they evoke ancestral memory through personal archives. Their practice incorporates performance, found objects, organic materials, ecology, fiction, video, and installation.
In 2016, they created Ilustraciones de la Mecánica, a multimedia installation that was also commissioned by the 10th Berlin Biennial (2018) and the 79th Whitney Biennial (2019). They have received the United States Artist Award (2018), The Art of Change from the Ford Foundation (2017), and the Global Arts Fund from the Astraea Lesbian Foundation for Justice (2017). La Nietas de Nonó are the recipients of the 2022 Rome Prize in Visual Art at the American Academy in Rome. Their art has been shown in Puerto Rico, the Dominican Republic, Haiti, Cuba, the United States, England, Norway, Scotland, and Germany. In 2019, they co-founded Parceleras Afrocaribeñas, an organization run by Black womxn, where spaces for environmental and racial justice are created in the face of industrial developments that threaten their barrio of San Antón, in Carolina, Puerto Rico.
Tuesday, November 9
Mareia Quintero Rivera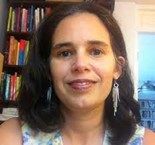 Mareia Quintero Rivera is associate professor at the Interdisciplinary Studies Program and the Masters in Cultural Agency and Administration of the University of Puerto Rico, Río Piedras Campus. She obtained her PhD in Social History from the University of São Paulo, Brazil. Her major areas of research include cultural criticism in the Hispanic Caribbean and Brazil; cultural policies, and contemporary arts in Puerto Rico. She is the author of the book A cor e o som da nação: A idéia de mestiçagem na crítica musical do Caribe Hispânico Insular e o Brasil and co-editor of the volume Antología del pensamiento crítico puertorriqueño contemporáneo. She served as president of the Puerto Rican Commission for Cultural Development, and member of the Board of directors of the Institute of Puerto Rican Culture and the School of Visual Arts and Design.
Wednesday, November 10
Beatriz Santiago Muñoz
Beatriz Santiago Muñoz trabaja principalmente con cine y video, definido de una manera abierta y expandida. Su trabajo está cruzado por diversas corrientes: teatro Boaliano, cine expandido y prácticas feministas. Tiende a trabajar con no-actores y a incorporar la improvisación en los procesos de filmación. Su trabajo reciente se relaciona al inconsciente sensorial de movimientos anti-coloniales, al pensamiento poético en lo cotidiano y a escrituras experimentales feministas. Algunas de sus exhibiciones recientes: Oriana in PIVO in São Paulo, the 34th São Paulo Biennial, the Momenta Biennale in Montreal and Gosila in Der Tank, Basel; Su trabajo es parte de colecciones públicas y privadas como el Museum of Modern Art, Kadist y el Guggenheim, entre otros. Ha recibido becas y premios de Creative Capital, USA Fellowship, el Herb Alpert Award in the Arts y en el 2021 compartió el Artes Mundi prize con todos los nominados al premio.
Santiago Muñoz is an artist whose expanded moving image work is entangled with Boalian theater, expanded cinema and feminist practices. She tends to work with non-actors and incorporates improvisation into her process. Her recent work is on the sensorial unconscious of anti-colonial movements, with everyday poetic thought and feminist experiments with language and narrative. Recent solo exhibitions include: Oriana in PIVO, São Paulo, the 34th São Paulo Biennial, the Momenta Biennale in Montreal and Gosila in Der Tank, Basel; Her work is part of public and private collections such as the Museum of Modern Art, Kadist and Guggenheim, among others. She has received a Creative Capital grant, a USA Fellowship, an Herb Alpert Award in the Arts, and the 2021 Artes Mundi Prize, shared among all 7 nominees.
Thursday, November 11
Marta Moreno Vega, Celso González Quiñones, and Gloriann Sacha Antonetty Lebrón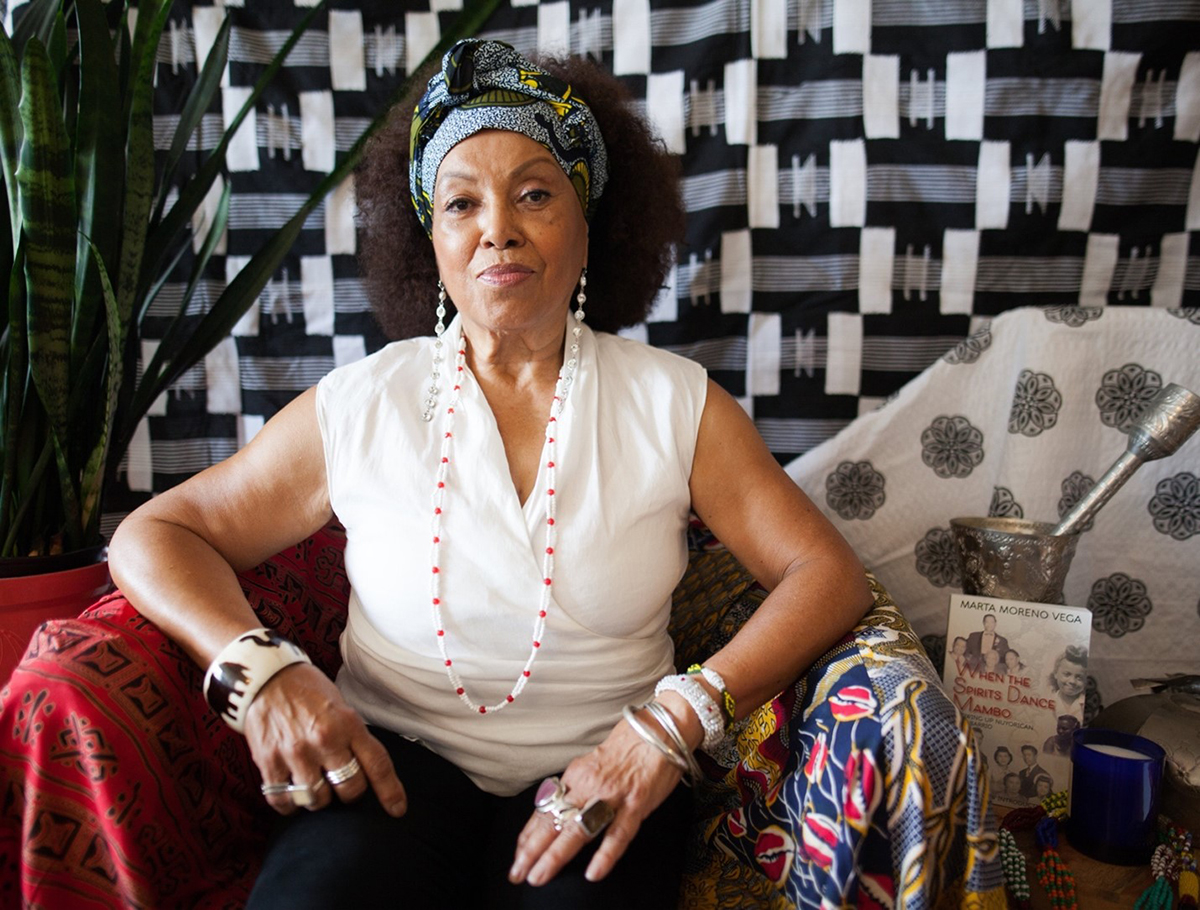 Dr. Marta Moreno Vega established the Caribbean Cultural Center African Diaspora Institute (CCCADI) in 1976, inspired by a vision to create an international organization to promote and link communities of African descent. She guided the capital campaign for the renovation of the landmark firehouse at 120 East 125th Street, the Center's new home. Moreno Vega has been an advocate for cultural equity cultural studies and education. As the second director of El Museo del Barrio, one of the founders of the Association of Hispanic Arts, Network of Centers of Color and the Roundtable of Institutions of Color, Moreno Vega has contributed to assuring that the contributions of African and African descendants are integral to the lives of civil society in the Americas. She has conducted research in Yoruba belief systems in the African Diaspora and has organized international conferences uniting scholars and leading traditional experts focused on expanding the knowledge and importance of sacred African Diaspora traditions.
Moreno Vega is co-founder of the Global Afro Latino and Caribbean Initiative (GALCI), a former program of Hunter College/Latin American and Caribbean Studies Program. She is chief editor of Women Warriors of the Afro-Latina Diaspora (Arte Publico Press) and author of The Altar of My Soul (One World/Ballantine, 2001). She is director and co-producer of the documentary When the Spirits Dance Mambo: Growing Up Nuyorican in El Barrio and has written a personal memoir by the same name (Three Rivers Press, 2003, Black Classic Press, 2018). Moreno Vega is also co-editor of Voices from the Battlefront Achieving Cultural Equity.
Moreno Vega is an adjunct professor at the Inter American University of Puerto Rico and an adjunct professor in New York University's Department of Arts and Public Policy. Previously, she was an adjunct professor of Afro-Caribbean Religions and Afro Latinos in New York City at Hunter College, City University of New York where she was acting director of the Latin American and Caribbean Studies Program. She has created cultural and social equity courses for the Arts and Public Policy Department of NYU, based on the work of the network of community-based art organizations, known as the Cultural Equity Group. Moreno Vega is presently working for sustainable environmental recovery with community-based organizations in Loíza, Puerto Rico.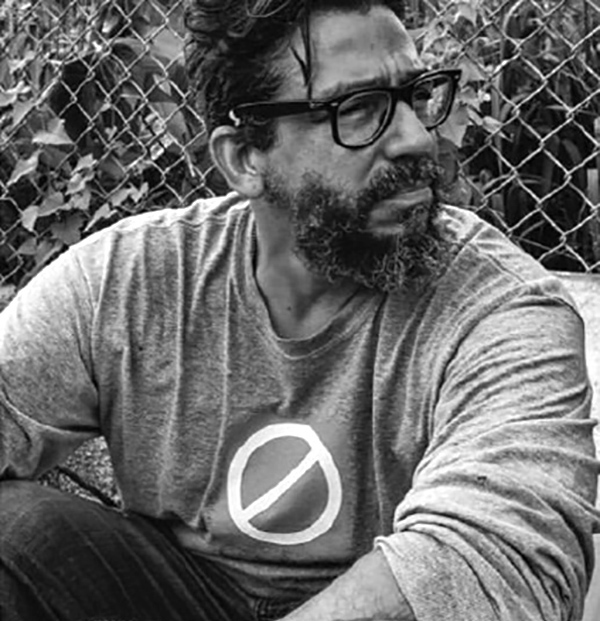 Celso González Quiñones, a Puerto Rican plastic artist, was born in San Juan, Puerto Rico. He has held numerous exhibitions in countries as diverse as Puerto Rico, Brazil, Argentina, Ecuador, Mexico, the United States, Italy, France, and Taiwan, among others. González Quiñones is widely recognized for his broken slab mosaics, which he works through his company CERO.
His art is reflective, it is an introspective work. It is about himself, about his search and journey, one already wide and assorted that he reflects on his meticulous canvases. He has always honored his Loíza and Río Grande roots, from which part of the magic that abounds in his compositions germinates.
Throughout his career, González Quiñones has collaborated with important artists such as: Bill Viola, Carlos Cruz Díez, Ted Carrasco, Wayne Isham, Robi Draco Rosa, and William Cepeda to name a few. In recent years, he has been working on a commission of the Government of Puerto Rico, developing around 40 Public Art projects that can be seen in monumental murals throughout the island.
Gloriann Sacha Antonetty Lebrón is an Afropuertorican writer, communication strategist and professor. She is the founder of Revista étnica. For more than 15 years she has been working in communications for nonprofits and in advertising/ public relations agencies.
As a writer, she has published the collection of poems: Hebras. In addition to having stories published in the anthologies: Cuentos de Huracán, Maraña of Tejedoras de Palabras, Palenque: Puerto Rican anthology of thematic "negrista", antiracist, Africanist and afrodescendant. She has also published in the Academia magazine of EDP University, Boreales, Letras Magazine of the UMET, Afroféminas among others. She has been a communications professor at Universidad Sagrado Corazón (where she graduated), and also at the Universidad del Turabo.
Gloriann Sacha won the social enterprise award of EnterPRize 2017. Have received recognition for her communication work with a Silver Anvil of PRSA, Gold award in SME Digital Awards and Honorable Mention of the Gautier Benítez Poetry Contest of 2014 for her poetry book Hebras. She is a member of the Colectivo Las Ancestras, Poesía Afroversiva and Collective Ilé.
AgitArte
AgitArte is an organization of working-class artists and cultural producers who work at the intersections of race, class, gender, sexuality, and ideology. Through a praxis of cultural solidarity, mutual aid, and popular education, we initiate and lead arts and culture programs and projects with grassroots communities that contest.
Sugeily Rodríguez Lebrón, AgitArte artist & co-director, is an active member of Papel Machete and a highly skilled performance artist, puppeteer, and visual artist. She has been a force and key cultural organizer on the ground in Puerto Rico as coordinator of Casa Taller Cangrejera, AgitArte's cultural organizing space in Santurce. Rodríguez Lebrón is a committee member of Titeretada, an annual event that celebrates world puppetry day. She worked as a temporary administrator of Pablo Casals Museum and together with Deborah Hunt administrated Teatro Estudio Yerbabruja until 2011. For more than 10 years she was Program Coordinator for the Festival Casals de Puerto Rico and Festival Interamericano de las Artes in the Corporation of Musical Arts. After Hurricane María hit, Rodríguez Lebrón played a major role in organizing recollecting and distributing aid and food and coordinated with Papel Machete and other artists art workshops and performances with the Centros de Apoyo Mutuo (CAMs). She received her BA in History from the University of Puerto Rico. Rodríguez Lebrón is from Gurabo and currently based in Santurce, Puerto Rico.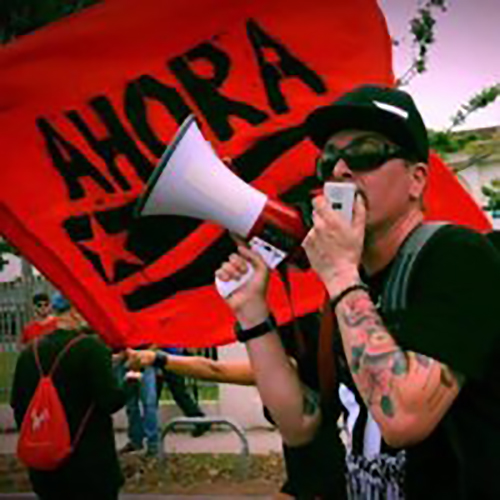 Jorge Díaz Ortiz, AgitArte artist & co-director, co-founded the artists led cultural workers' organization, AgitArte, in 1997, is an editor of the book When We Fight, We Win! and a steering committee member of the Southern Power Fund. A cultural worker, puppeteer, popular educator, and bicultural organizer with over 25 years of experience in the field, Díaz Ortiz is deeply committed to working class struggles against oppressive systems, namely colonialism, patriarchy, white supremacy, and capitalism. Díaz Ortiz is also a founding member of Papel Machete, a collective of radical artists and street theater/puppeteers dedicated to education, agitation, and solidarity work in 21st century Puerto Rico and its diaspora. He strives to be a rigorous, organic intellectual and lives in Santurce, Puerto Rico.