Plenary Sessions
The welcome reception on Sunday, the plenaries, and IDEA LAB presentations (Monday, Tuesday, and Wednesday breakfasts and lunches) will be at Tortona Big Top Tent at 1911 Telegraph Avenue.
MONDAY, OCTOBER 22
Monday Breakfast Plenary
IDEA LAB
The IDEA LAB starts the conference day with thought-provoking inspiration – an opportunity to hear directly from those creating the work and in the community. Monday's IDEA LAB will be hosted by Roberto Bedoya (City of Oakland) and will feature three presentations by innovative artists and activists who continue to break barriers and challenge the norm.
Monday's presenters are:
Monday Luncheon Plenary
john a. powell
john a powell is director of the Haas Institute for a Fair and Inclusive Society and professor of Law, African American, and Ethnic Studies at the University of California, Berkeley. He previously served as the executive director at the Kirwan Institute for the Study of Race and Ethnicity at the Ohio State University and the Institute for Race and Poverty at the University of Minnesota. He was formerly the national legal director of the American Civil Liberties Union. He is a co-founder of the Poverty & Race Research Action Council and serves on the board of several national organizations. powell led the development of an "opportunity-based" model that connects affordable housing to education, health, health care, and employment. He has taught at numerous law schools including Harvard and Columbia University. His latest book is Racing to Justice: Transforming our Concepts of Self and Other to Build an Inclusive Society.
Joyce Lee
Joyce Lee is a writer, poet, storyteller, performer and educator from Oakland. This dynamic womyn has toured the East Coast and performed at venues across the United States including but not limited too: the Nuyorican Poets Cafe, Yoshi's of San Francisco, First Annual Oakland Gay Pride Parade, Vagina Monologues in San Francisco to fundraise women's shelters in Haiti, UC Berkeley for Breast Cancer Awareness, 106 KMEL Street Soldiers, NPR SnapJudgment Storytelling, Berkeley Poetry Slam, San Francisco Poetry Slam, Harbin Hot Springs in Sonoma County.
TUESDAY, OCTOBER 23
Tuesday Breakfast Plenary
IDEA LAB
The IDEA LAB starts the conference day with thought-provoking inspiration – an opportunity to hear directly from those creating the work and in the community. Tuesday's IDEA LAB will be hosted by Tom DeCaigny (San Francisco Arts Commission) and will feature three presentations by innovative artists and activists who continue to break barriers and challenge the norm.
Tuesday's presenters are:
Tuesday Luncheon Plenary
Boots Riley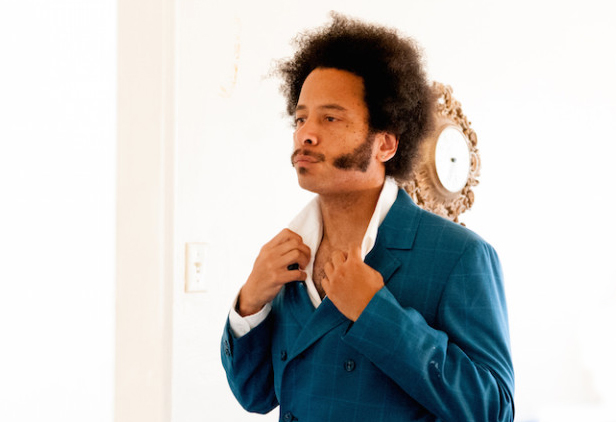 Boots Riley is a provocative and prolific poet, rapper, songwriter, producer, screenwriter, director, community organizer, and public speaker. Riley is the recipient of the Sundance Institute's 2018 Vanguard Award for his feature-film debut, Sorry to Bother You, which he wrote and directed. He is also the lead vocalist in two bands, The Coup and Street Sweeper Social Club. Fervently dedicated to social change, Boots was deeply involved with the Occupy Oakland movement. He was one of the leaders of the activist group The Young Comrades. He is the author of the critically acclaimed book Boots Riley: Tell Homeland Security-We Are the Bomb.
W. Kamau Bell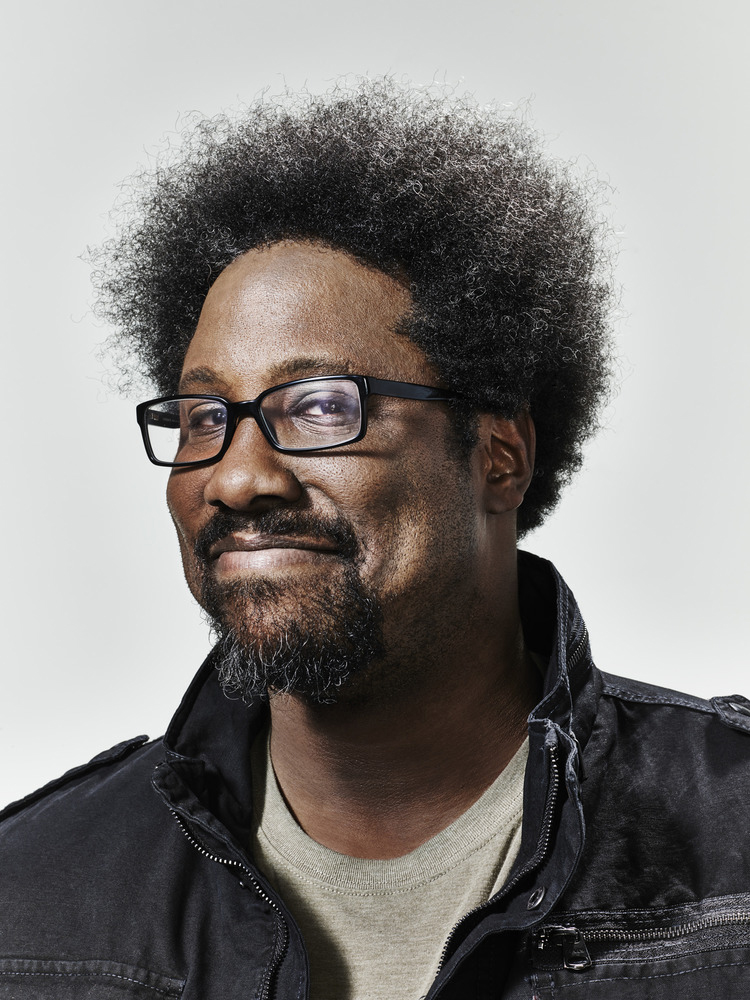 W. Kamau Bell is a sociopolitical comedian and the host of the Emmy Award winning CNN docu-series United Shades of America with W. Kamau Bell. Bell has a book with the easy-to-remember title The Awkward Thoughts of W. Kamau Bell: Tales of a 6'4", African American, Heterosexual, Cisgender, Left-Leaning, Asthmatic, Black and Proud Blerd, Mama's Boy, Dad, and Stand-Up Comedian. Bell has hosted three critically acclaimed podcasts: Kamau Right Now!, Politically Re-Active, and Denzel Washington is The Greatest Actor of All Time Period. This year he made his Netflix debut with his new stand-up comedy special, W. Kamau Bell: Private School Negro. He is on the advisory board of Hollaback! and is the ACLU Celebrity Ambassador for Racial Justice. Bell still finds time to travel to college campuses around the country, performing his one man show that inspired Totally Biased, The W. Kamau Bell Curve: Ending Racism in About an Hour. Bell's debut as a director happened this summer with the release of the A+E documentary, Culture Shock: Chris Rock's Bring the Pain.
Favianna Rodriguez
Favianna Rodriguez is a transnational interdisciplinary artist and cultural organizer on a mission to create profound and lasting social change in the world. Her art and collaborative projects address migration, global politics, economic injustice, patriarchy, and sexual freedom. Favianna lectures globally on the power of art, cultural organizing and technology to inspire social change, and leads art workshops at schools around the country. In addition to her art practice, Rodriguez partners with social movement groups around the world to create art that's visionary and transformational. Favianna is the Executive Director of CultureStrike, a national arts organization that engages artists, writers and performers in migrant rights. In 2009, she co-founded Presente.org, a national online organizing network dedicated to the political empowerment of Latino communities.
Corrina Gould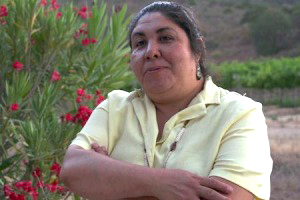 Corrina Gould is the spokesperson for the Confederated Villages of Lisjan/Ohlone. She was born and raised in Oakland, the territory of Huichuin. She is an activist that has worked on preserving and protecting the ancient burial sites of her ancestors in the Bay Area. She is the co-founder and a lead organizer for Indian People Organizing for Change, a small Native run grassroots organization that works on Indigenous people issues to bring about education and awareness of the desecration of the sacred sites in the greater Bay Area. Gould's current work includes the co-founding of a Native women led urban land trust within the setting of what continues to be her ancestral territory of the Bay Area. Gould is an acclaimed speaker on the work of sacred sites protection and preservation, as well as the invisibility of her people. She works within the intersection of many communities to create partnerships with all people to create a sustainable future, where Ohlone people will not continue to be invisible in their own homelands. She also sits on a number of local non-profit boards.
WEDNESDAY, OCTOBER 24
Wednesday Breakfast Plenary
AXIS Dance Company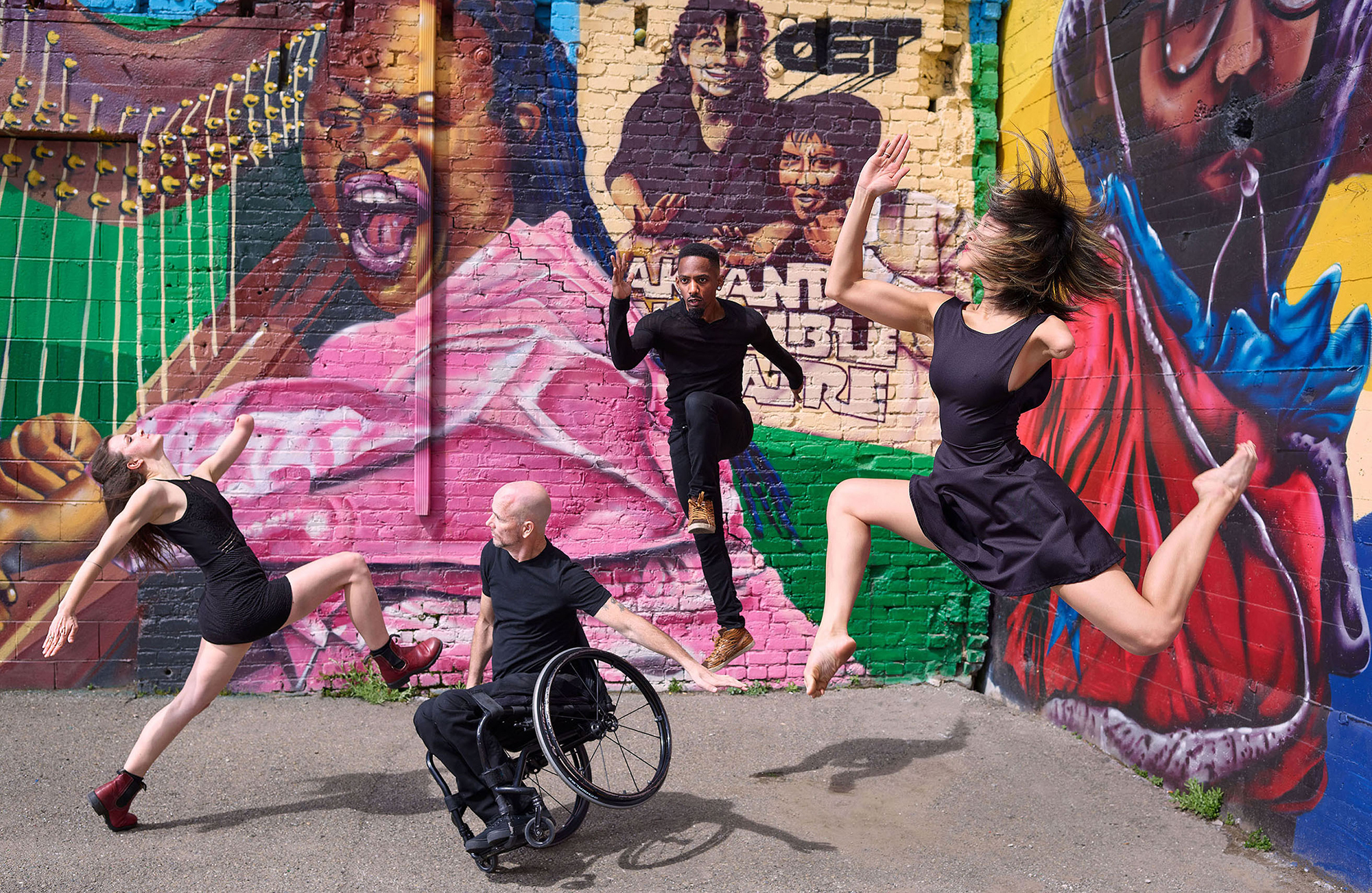 AXIS Dance Company is the nation's most acclaimed ensemble of disabled and non-disabled performers. In 1998, Judith Smith took over artistic direction, and visioning a repertory company quickly trajected AXIS into the dance world with a commission by Bill T. Jones. Under her direction until 2017, AXIS toured to over 100 cities in the USA, Israel, UK, Europe, and Russia. The company, founded in 1987 and based in Oakland, California, has received seven Isadora Duncan Awards and has appeared twice on FOX TV's So You Think You Can Dance, exposing integrated dance to millions. In 2017, AXIS appointed acclaimed international choreographer Marc Brew to the position of artistic director. Brew comes to AXIS with over 20 years of performance and artistic direction experience. Alongside AXIS' artistic performance program, the company provides unparalleled integrated dance education and outreach programs. From recreational to professional training, AXIS builds access to dance education for people of all ages with and without disabilities.
Marc Brew, Artistic Director of AXIS Dance Company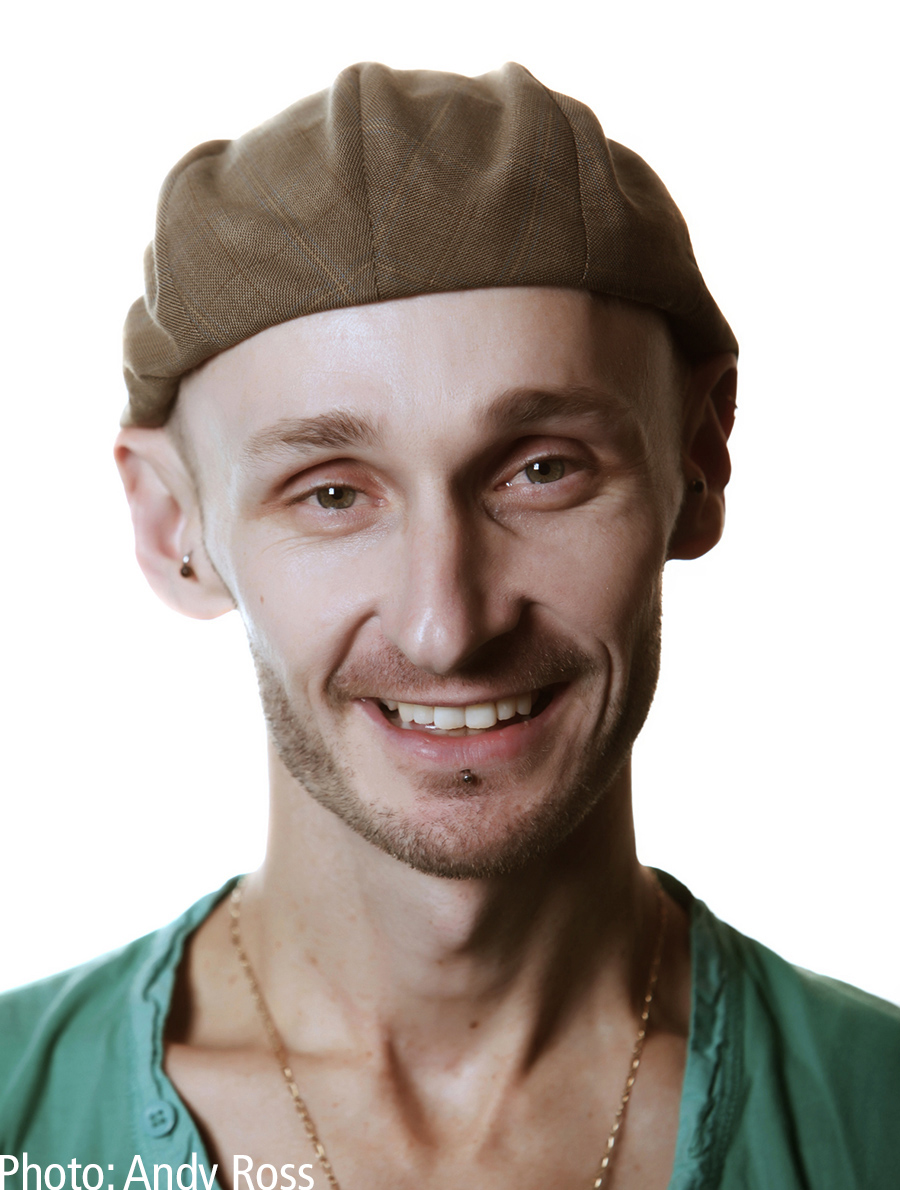 Marc Brew is an acclaimed international choreographer and AXIS artistic director. Brew trained as a professional dancer at the Victorian College of the Arts Secondary School and The Australian Ballet School. He has been working in the UK and internationally for the past 20 years as a director, choreographer, dancer, teacher, and speaker with the Australian Ballet Company, State Theatre Ballet Company of South Africa, Infinity Dance Theatre, CandoCo Dance Company, and AXIS Dance Company. Brew was associate director with Scottish Dance Theatre, associate artistic director with Ballet Cymru in Wales, and associate artist in 2015 at Tramway Theatre in Glasgow. Since 2008, Brew has been dedicating time to his own choreography with Marc Brew Company and his recent choreographic commissions include Scottish Ballet, Ballet Cymru, YDance, AXIS Dance Company (USA), Candoco Dance Company (UK), Touch Compass (NZ), Amy Seiwert's Imagery (USA), GDance, Scottish Dance Theatre, Greewnwich & Docklands International Festival, and City of London Festival (UK). Brew was featured by Time Out Magazine as the best of the new breed of London's Rising Dance Talent and was presented with a Centenary Medal for Outstanding Contribution as a dancer and choreographer. His work Remember When was nominated for an Isadora Duncan Dance Award for Best Performance (individual) and his recent solo work For Now, I am… was listed in the Guardian's Top 10 Dance Shows for 2016. Visit his website: www.marcbrew.com