IDEA LAB
The IDEA LAB starts the conference day with thought-provoking inspiration – an opportunity to hear directly from those creating the work and in the community. IDEA LAB will be hosted on Monday by Roberto Bedoya (City of Oakland) and on Tuesday by Tom DeCaigny (San Francisco Arts Commission). The labs will feature three presentations by innovative artists and activists who continue to break barriers and challenge the norm.
MONDAY, OCTOBER 22
Roberto Bedoya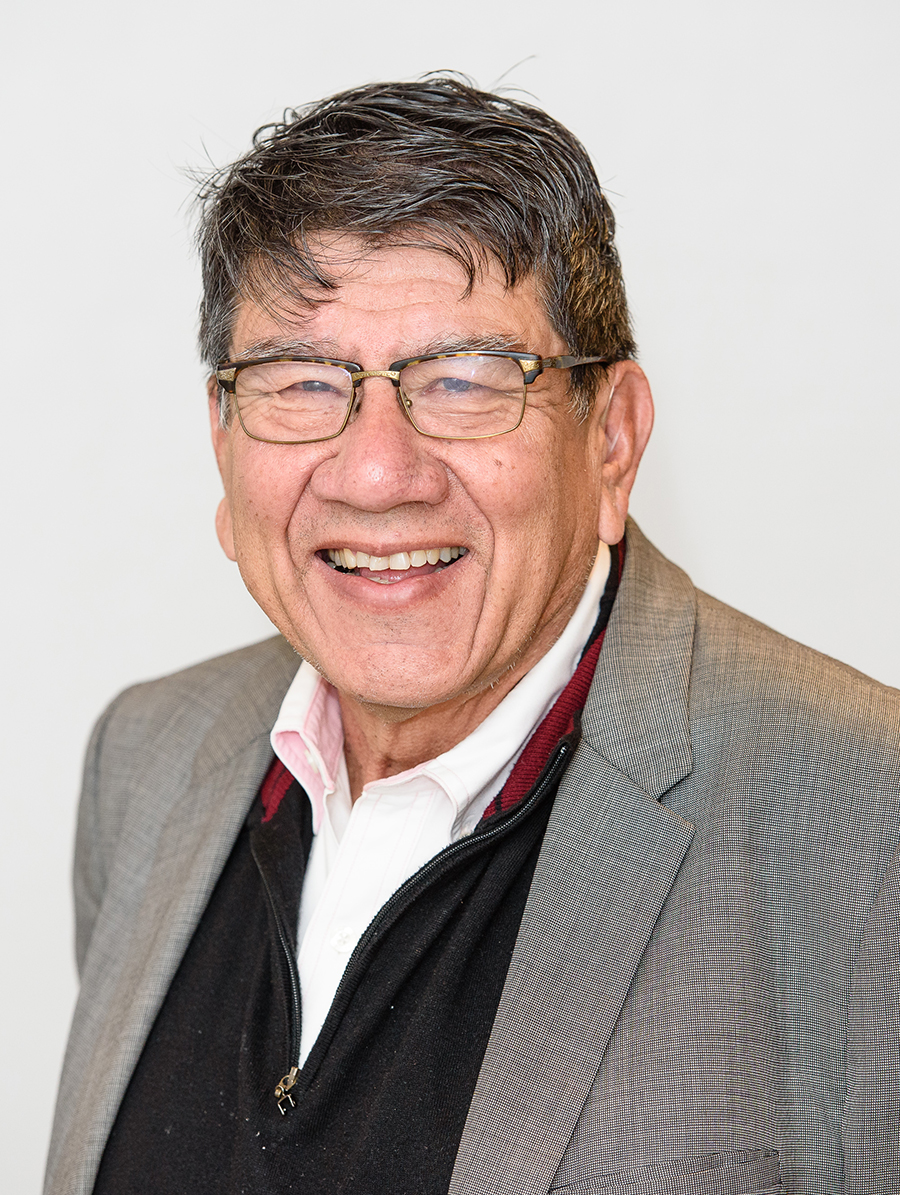 Roberto Bedoya is Cultural Affairs manager for the City of Oakland, California. Previously, he served as director of civic engagement for the Tucson Pima Arts Council where he has established the innovative PLACE (People, Land, Arts, Culture, and Engagement) Initiative to support projects in Tucson. Bedoya's tenure as executive director of the National Association of Artists' Organizations (NAAO) from 1996 to 2001 included serving as co-plaintiff in the lawsuit Finley vs. NEA. His essays "U.S. Cultural Policy: Its Politics of Participation, Its Creative Potential" and "Creative Placemaking and the Politics of Belonging and Dis-Belonging" reframed the discussion on cultural policy to shed light on exclusionary practices in cultural policy decision-making. Bedoya is also a poet, whose work has appeared in numerous publications, and an art consultant, with projects for Creative Capital Foundation, the Ford Foundation, The Rockefeller Foundation, and the Urban Institute.
Antoine Hunter
Antoine Hunter, a Bay Area native, is an award-winning internationally known African-American Deaf choreographer, dancer, instructor, speaker, and Deaf advocate who performed throughout the Bay Area and the world including Europe, Africa, and South America. More recently Hunter has taught workshops at Harvard Dance, spoke for TedX UCDavisSF and has lectured at Duke University, Stanford, keynote speaker for WAC Educator Conference, the Kennedy Center's VSA 2017 Intersection conference on Arts and Special Education, and soon for the National State Assembly for the Arts. He is also crowned King of SF Carnaval 2017 and has been featured on the front cover of Cal Art's The Pool, Deaf Life, in Dance Spirit, Dance Teacher, Dance Magazine, and in Oakland North, 48Hills, CNN's Great Big Story, Splinter, and KQED Arts. He is the former president of Bay Area Black Deaf Advocates and Director-at-Large for Northern California Association of the Deaf. Hunter actively supports DeafHope, an organization whose mission is to end domestic and sexual violence in Deaf communities through empowerment and education. He teaches dance and ASL in both Hearing and Deaf communities and is the founder/artistic director of Urban Jazz Dance Company and has been producing the Bay Area International Deaf Dance Festival since 2013 which has been awarded an Isadora Duncan (Izzie) Award in 2018. His projects have been awarded funding by CA$H Theater Bay Area, the Zellerbach Family Foundation, California Arts Council, Kenneth Rainin Foundation, and SF Arts Commission.
Sita Kuratomi Bhaumik and Jocelyn Jackson of People's Kitchen Collective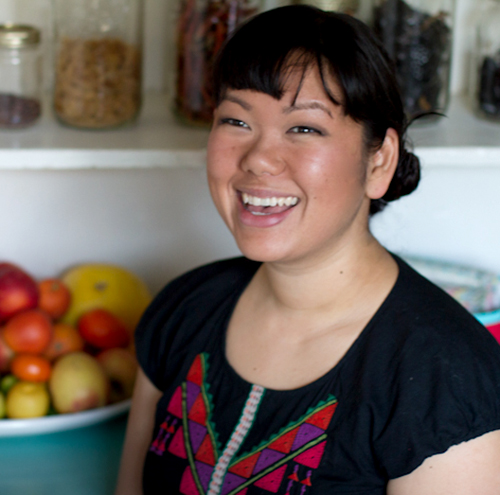 Sita Kuratomi Bhaumik is an artist, chef, writer, and educator who tells the stories of our migration through food. Raised in Los Angeles and based in Oakland, she is Indian and Japanese Colombian American. Sita holds a B.A. in Studio Art from Scripps College, an M.F.A. in interdisciplinary art and an M.A. in Visual and Critical Studies from California College of the Arts (CCA). Sita has worked with institutions such as the Smithsonian APA Center, Yerba Buena Center for the Arts, The Asian Art Museum of San Francisco, The San Jose Museum of Art, SomArts, 826 Valencia, Southern Exposure, Stanford University, Shankhill Castle in Ireland, and the Future Food House in Holland. She has taught at Rayko Photo Center, University of California at Merced, and CCA. Committed to diversity in the arts, Sita has been the art features editor for Hyphen magazine and is a Programming Advisor for Kearny Street Workshop.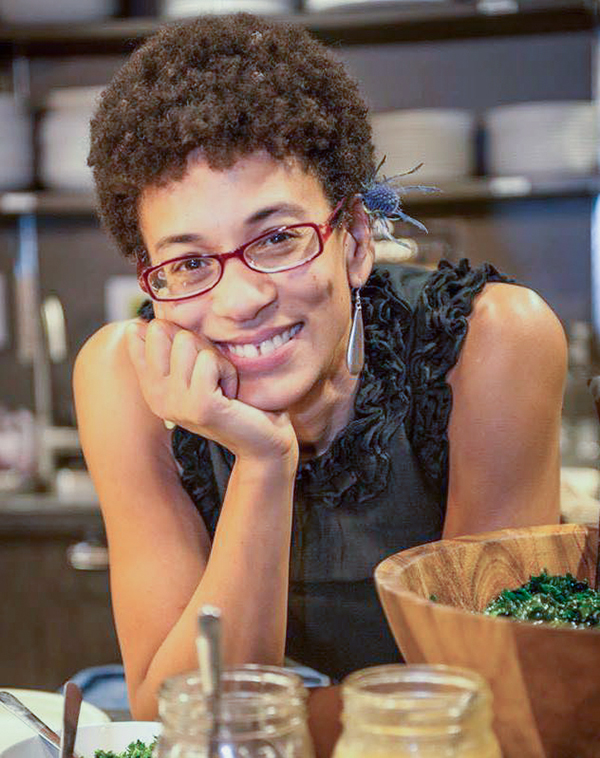 Jocelyn Jackson's passion for seasonal food, social justice, creativity, and community is rooted in a childhood spent on the Kansas plains. Her family would sing a song before sharing a soulful meal. Since then, Jocelyn has practiced law, taught environmental science and ethics, become a yoga instructor, and created performance and visual art. Her inspiring international experiences include serving in the Peace Corps in West Africa and teaching in an ecovillage in Southern India. Jocelyn has presented on the principles of community nourishment at Court Bouillon in Southern France and back home in Oakland for the Fusion of Food and Yoga series at Anasa Yoga. She enjoys collaborating with a wide range of wonderful people and organizations including People's Community Market, BALLE, Bryant Terry, Life is Living, Impact HUB Oakland, MOAD, Kitchen Table Advisors, NUMI Tea, YES!, and Late Nite Art. She is beginning her fourth year of full hearted cooking. Jocelyn founded JUSTUS KITCHEN to continue to create food experiences that inspire people to reconnect with themselves, the earth, and one another. And she still begins every meal with a song.
Ellen Sebastian Chang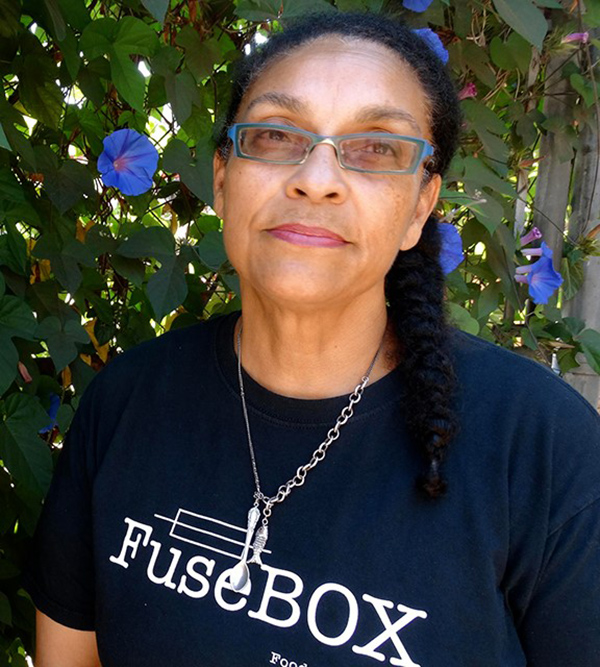 Ellen Sebastian Chang is a director, writer, and the creative director for The World As It Could Be, using arts to teach the Universal Declaration of Human Rights. She currently is the co-collaborator on House/Full of Blackwomen with Amara Tabor-Smith, a three year Episodic project that works with the process of conjure art to explore the health and well-being of Black women and girls from the lens of displacement and trafficking.
Sebastian Chang was the cofounder and artistic director of LIFE ON THE WATER, a national and internationally known presenting and producing organization at San Francisco's Fort Mason Center from 1986 through 1995. In 2015 she collaborated with Oakland/LA artist Maya Gurantz to create A Hole in Space (Oakland Redux) voted "Best Underground Public Art Project." In 2013 she was the consulting producer for HBO's Whoopi Goldberg Presents Moms Mabley.
Her 1982 directorial and writing debut called Your Place Is No Longer With Us was created in a Victorian mansion and told the story of the coming of age of a ten year old biracial girl; a meal of black-eyed peas, mustard greens, and cornbread was cooked throughout the performance and served to the audience at the end of the play. Your Place Is No Longer With Us is published in West Coast Plays and won a Bay Area Critics Circle Award for New Directions in Theater.
She has directed and collaborated with some of the best artist in the Bay and beyond in opera, dance, theater, spoken word, and performance art including Gamelan Sekar Jaya (Balinese dance drama Kawit Legong and Kali Yuga); Aya de Leon (Thieves in the Temple); Amara Tabor Smith's Deep Waters Dance Theater (Our Daily Bread, He Moves Swiftly…, and House/Full of Blackwomen); Oakland Opera Theater (Philip Glass' Akhenaten); KITKA and Ukrainian composer Mariana Sadvoska (The Rusalka Cycle); Felonious and One Ring Zero (Stateless: a Hip-Hop Vaudeville).
Between 2012 and 2017 she was the proud owner and general manager of FuseBOX Restaurant in West Oakland, listed as one of the top restaurants in the Bay Area.
Amara Tabor-Smith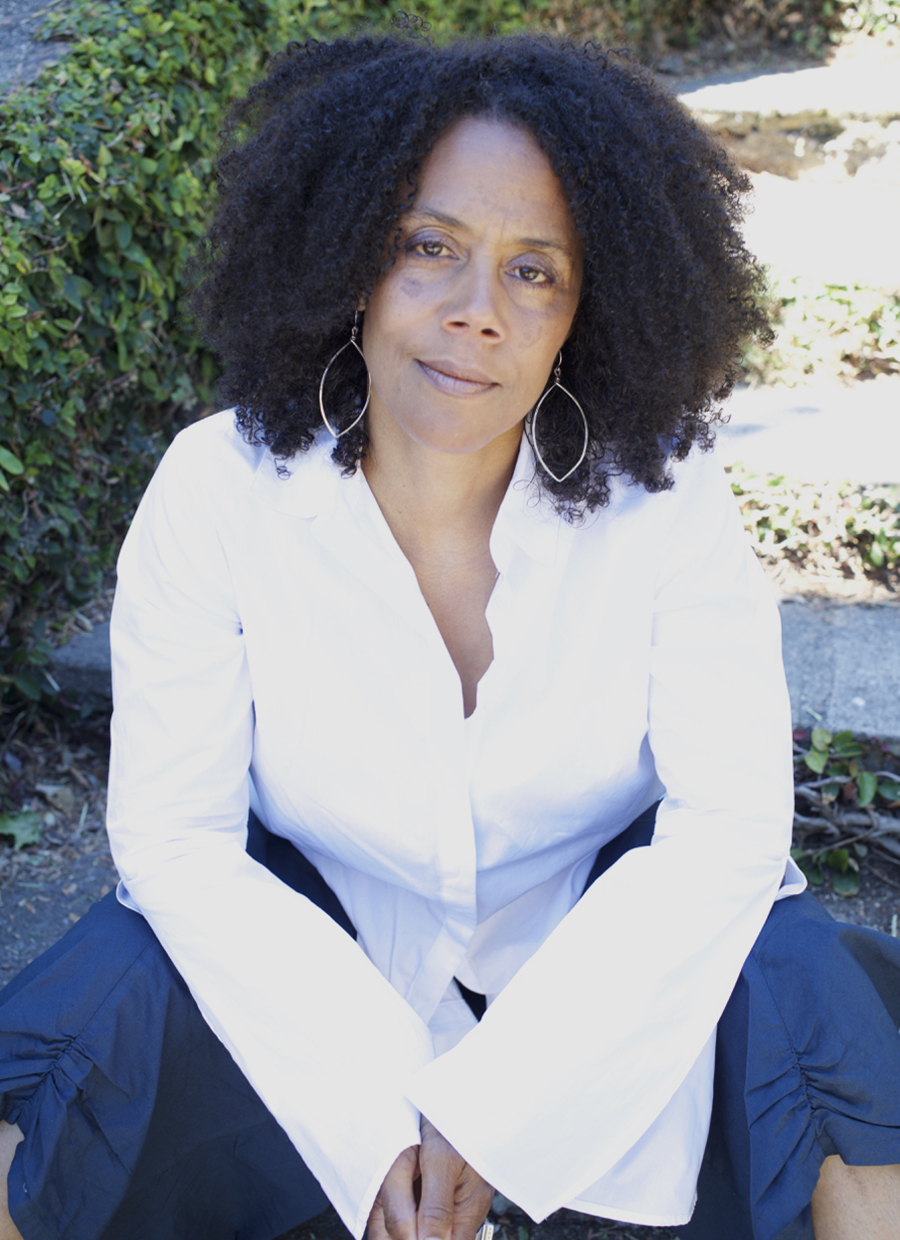 Amara Tabor-Smith is a San Francisco native and Oakland resident who is a dance and performance maker/educator and the artistic director of Deep Waters Dance Theater. She describes her work as Afro Futurist Conjure Art. Her dance making practice utilizes Yoruba spiritual ritual to address issues of social and environmental justice, race, gender identity, and belonging. Her current project created in collaboration with longtime collaborator Ellen Sebastian Chang House/Full of Blackwomen is a multi-year, multi site-specific dance theater work that addresses the displacement, well-being and sex-trafficking of black women and girls in Oakland. Her performance works have been performed in Brazil, The Republic of the Congo, New York, and throughout the San Francisco/Bay Area where her company is based. She has performed in the works of Ed Mock, Joanna Haigood, Ana Deveare Smith, Marc Bamuthi Joseph, and she is the former associate artistic director and company member of Urban Bush Women. Tabor-Smith is a 2018 USA Artist Fellow, is a 2016 co-recipient of the Creative Capital Grant with Ellen Sebastian Chang, and is a 2017 recipient of the UBW Choreographic Center Fellowship. Tabor-Smith received her MFA in Dance from Hollins University. She is on the faculty at UC Berkeley, and is an Artist in Residence at Stanford University.
TUESDAY, OCTOBER 23
Tom DeCaigny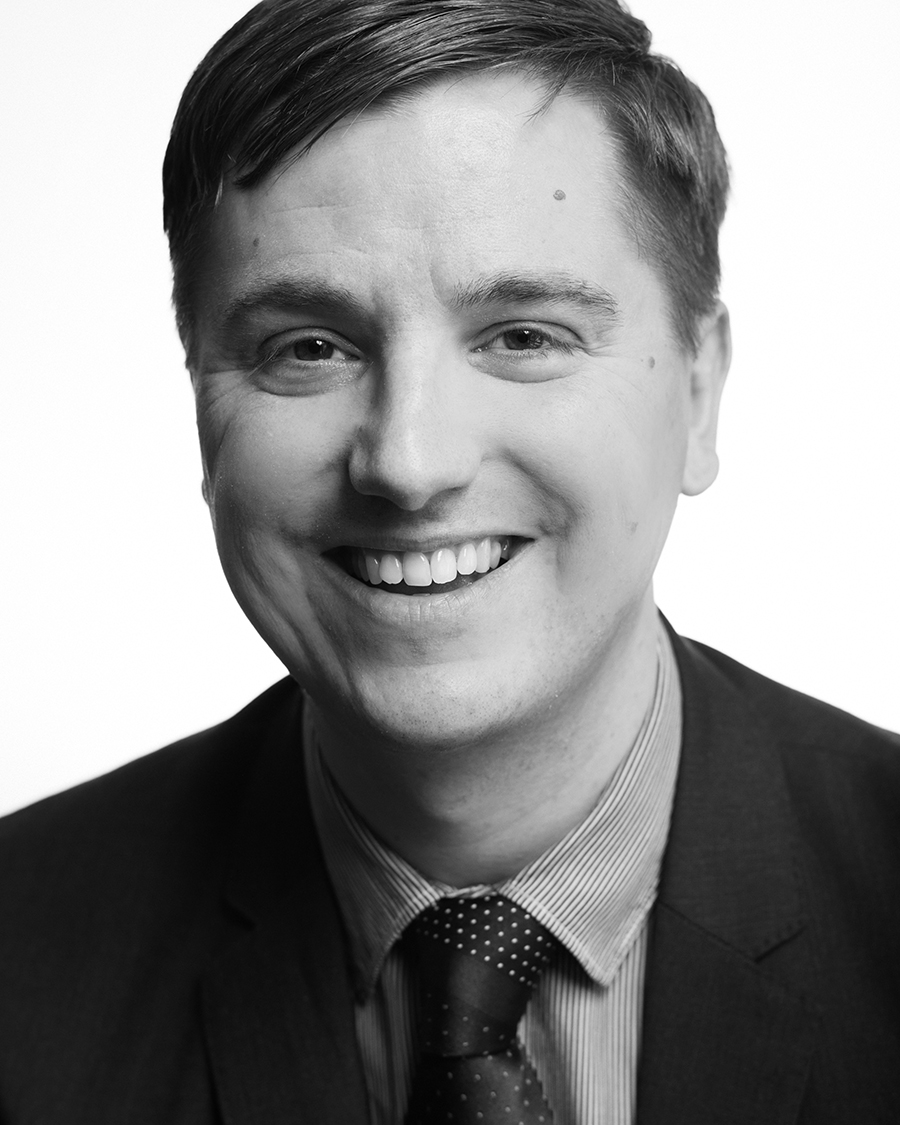 Tom DeCaigny is the director of Cultural Affairs for the City and County of San Francisco where he oversees the San Francisco Arts Commission (SFAC), the $24 million city agency that champions the arts as essential to daily life. Before, DeCaigny was an independent consultant and strategist in arts and culture, youth development, and education. He served nine years as executive director of Performing Arts Workshop, a San Francisco-based organization dedicated to helping marginalized young people through the arts. Previously he helped found an arts middle school for youth in the juvenile justice system, managed the AIDS Memorial Quilt's National Youth Education Program, and conducted research for the National Committee for Responsive Philanthropy. DeCaigny serves on the Executive Committee of the United States Urban Arts Federation and on the Program Committee for the World Cities Culture Forum, and he was invited to present at the first UNESCO World Conference on Arts Education.
Meklit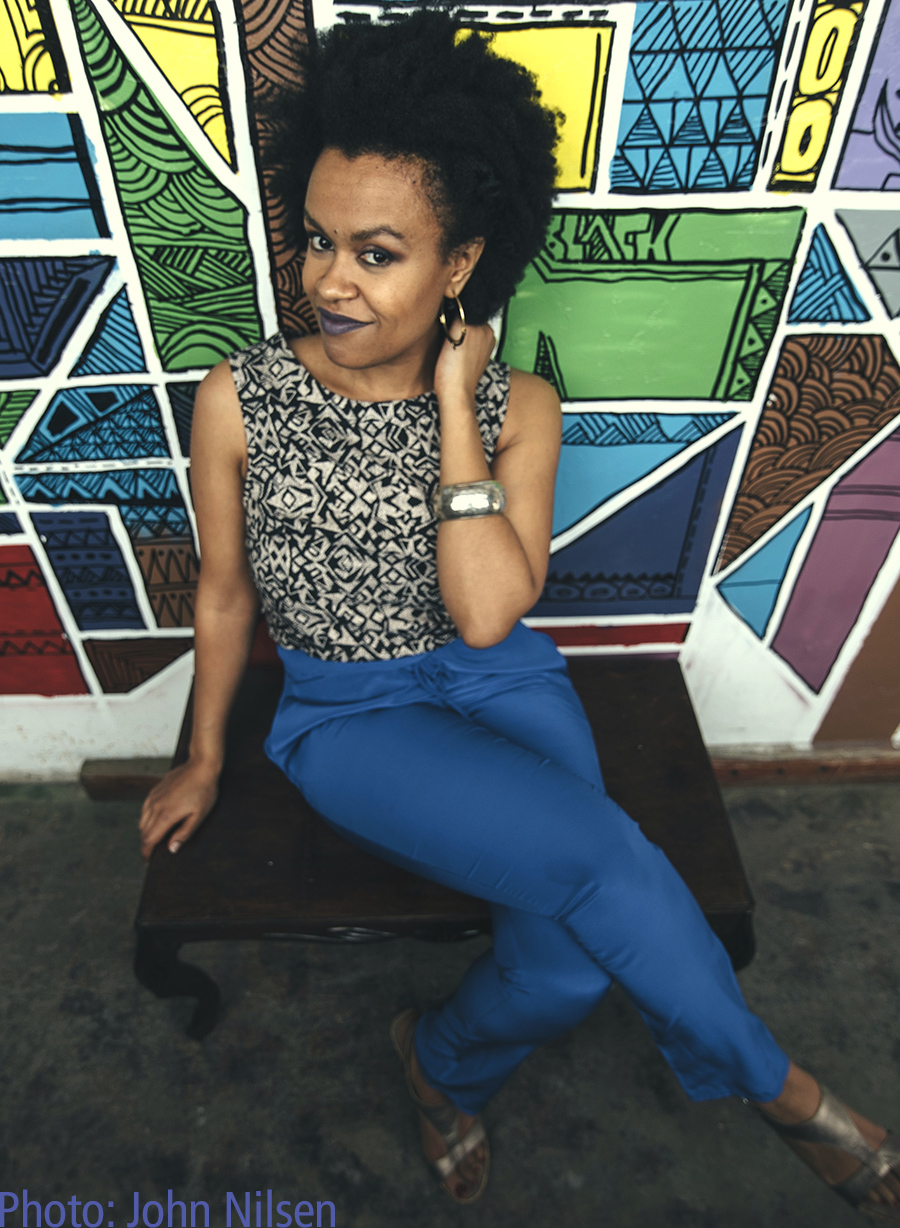 Meklit is an Ethio-American vocalist, singer-songwriter and composer, making music that sways between cultures and continents. Known for her electric stage presence, innovative take on Ethio-Jazz, and her fiery live shows, Meklit has rocked stages from Addis Ababa (where she is a household name) to San Francisco (her beloved home-base), to NYC, London, DC, Montreal, Nairobi, Chicago, LA, Arusha, Rome, Zurich, Seattle, Cairo, and many more.
Her latest album, When the People Move, the Music Moves Too, was released in June 2017 on Six Degrees Records. Produced by multi-GRAMMY winner Dan Wilson (Adele, John Legend) it features world renowned musicians Andrew Bird and Preservation Hall Jazz Band. These 11 songs were inspired by a conversation between Meklit and Mulatu Astatke (the Godfather of Ethio-Jazz). He tasked her to keep innovating and find her contribution to the globally beloved sound that he pioneered.
Meklit is a TED senior fellow and her TED Talk, The Unexpected Beauty of Everyday Sounds, has been watched by more than 1.2 million people. She has received musical commissions from Lincoln Center and the MAP Fund and has toured extensively across the US, UK, and East Africa. Meklit has been an artist-in-residence at NYU, collaborated with NASA Astrophysicist Jon Jenkins, musical legend Pee Wee Ellis, and members of the BBC Philharmonic. She is the co-founder of the Nile Project and a featured voice in the UN Women theme song alongside Angelique Kidjo and Anoushka Shankar.
Michael Morgan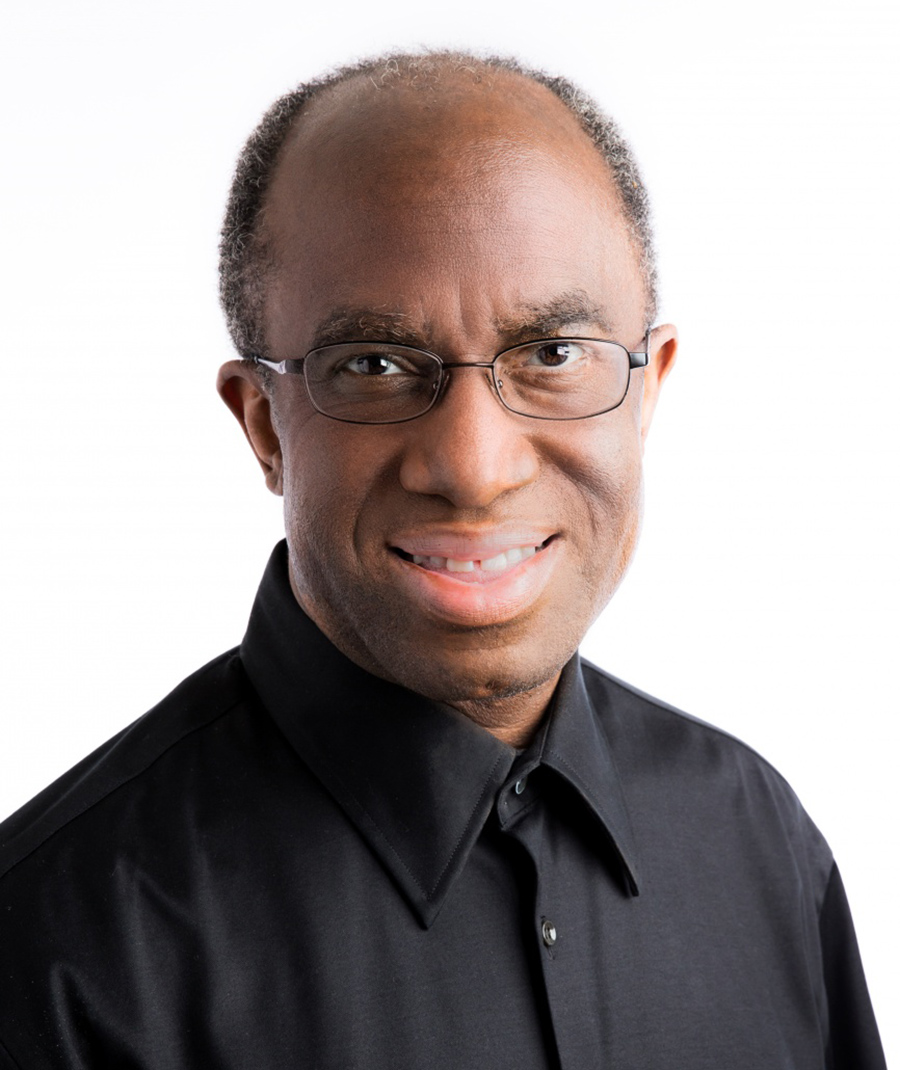 Michael Morgan was born in 1957 and raised in Washington, D.C. where he attended public schools and began conducting at the age of 12. He attended McKinley Tech High School in Washington D.C. and was affiliated with the D.C. Youth Orchestra Program. While a student at Oberlin College Conservatory of Music (studying composition) he spent a summer at Tanglewood. There he was a student of Gunther Schuller and Seiji Ozawa and it was at that time that he first worked with Leonard Bernstein. During his final year at Oberlin he was also the apprentice conductor of the Buffalo Philharmonic under Julius Rudel.
In 1980, he won first prize in the Hans Swarowsky International Conductors Competition in Vienna, Austria and became Assistant Conductor of the St Louis Symphony Orchestra under Leonard Slatkin. His operatic debut was in 1982 at the Vienna State Opera in Mozart's The Abduction from the Seraglio. In 1986, Sir Georg Solti chose him to become the assistant conductor of the Chicago Symphony Orchestra, a position he held for five years under both Solti and Daniel Barenboim. He became music director of the Oakland East Bay Symphony in 1990. Maestro Morgan serves as artistic director of the Oakland Youth Orchestra, music director of the Sacramento Philharmonic Orchestra (and the Sacramento Opera) and was artistic director of Festival Opera in Walnut Creek, California for more than 10 seasons. He teaches the graduate conducting course at the San Francisco Conservatory of Music and is Music Director at the Bear Valley Music Festival in California.
In 2002 and 2003, he taught conducting at the Tanglewood Music Center and has led conducting workshops around the country. As Stage Director he has led productions of the Bernstein Mass at the Oakland Symphony and a modern staging of Mozart's Don Giovanni at Festival Opera, where he has also staged Britten's A Midsummer Night's Dream, and Gounod's Faust. As a chamber musician (piano) he has appeared on the Chamber Music Alive series in Sacramento as well as the occasional appearance in the Bay Area. As a guest conductor he has appeared with most of America's major orchestras, including the New York Philharmonic, National Symphony, Baltimore Symphony, Philadelphia Orchestra, Atlanta Symphony, Alabama Symphony, Houston Symphony, Los Angeles Philharmonic, Seattle Symphony, San Francisco Symphony, Pittsburgh Symphony, Detroit Symphony, Vancouver Symphony, Winnipeg Symphony, Edmonton Symphony, and Omaha Symphony. He was music advisor to the Peoria Symphony during their most recent conductor search. As a conductor of opera, he has performed with St. Louis Opera Theater, New York City Opera (in New York and on tour), and the Staatsoper in Berlin. Abroad he has conducted orchestras in Europe, South America, the Middle East (Israel and Egypt) and even the Kimbaguiste Symphony Orchestra in Kinshasa, Democratic Republic of Congo.
In 2005, he was honored by the San Francisco Chapter of The Recording Academy with the 2005 Governor's Award for Community Service. On the opposite coast, the American Society of Composers, Authors, and Publishers (ASCAP) chose Morgan as one of its five 2005 Concert Music Award recipients. ASCAP further honored Oakland East Bay Symphony in 2006 with its Award for Adventurous Programming. The San Francisco Foundation honored him with one of its Community Leadership Awards, and he received an Honorary Doctorate from Holy Names University in Oakland, California.
In addition to his duties with the Symphony, Maestro Morgan serves as Artistic Director of the Oakland Symphony Youth Orchestra, Music Director at Bear Valley Music Festival, and Music Director of the Gateways Music Festival. He is music director emeritus of the Sacramento Philharmonic and Opera, and is on the boards of Oaktown Jazz Workshops, the Purple Silk Music Education Foundation, and the Mathematical Sciences Research Institute. He makes many appearances in the nation's schools each year.
Sean Dorsey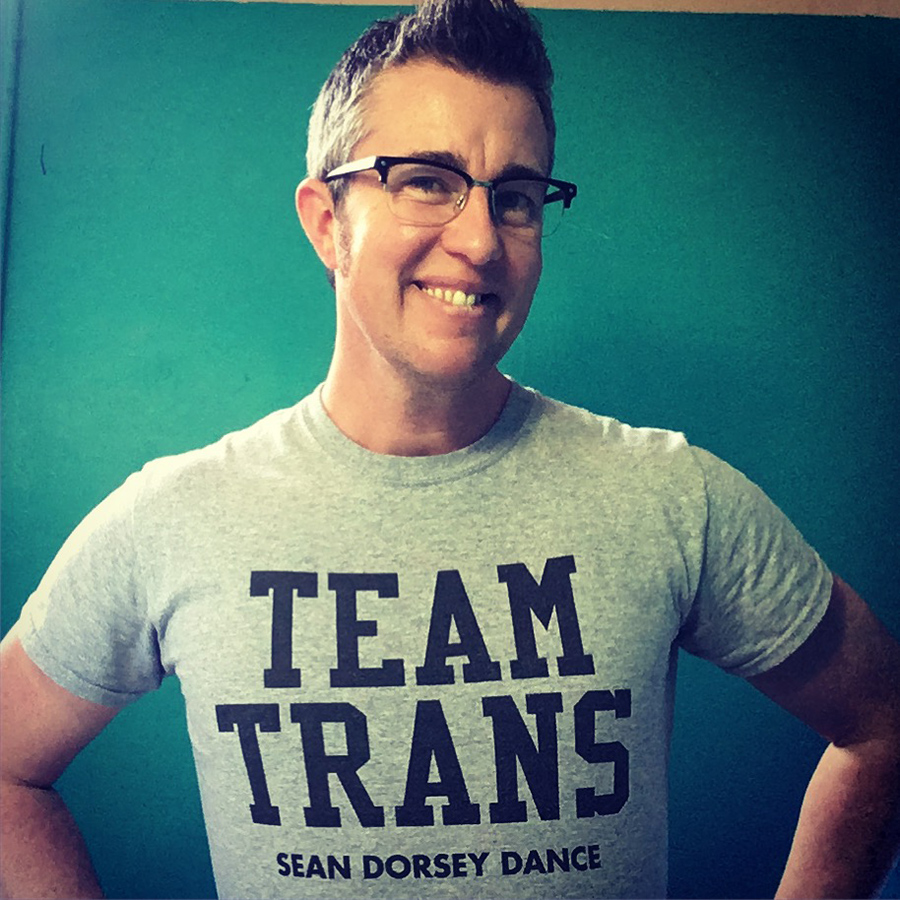 Sean Dorsey is a San Francisco-based transgender choreographer, dancer, writer and advocate. Recognized as the US' first acclaimed transgender modern dance choreographer, Dorsey has toured his work to 30 cities and taught in 35 cities. Dorsey has been awarded four Isadora Duncan Dance Awards, the Goldie Award for Performance, and has been named "San Francisco's Best Dance Company" (SF Weekly), and was also named in Dance Magazine's "25 To Watch." This summer, Dorsey became the first US transgender artist ever presented by The Joyce Theater in NYC.
Dorsey has been awarded support from the National Endowment for the Arts, NEFA's National Dance Project, National Performance Network, Dance/USA, California Arts Council, San Francisco Arts Commission, The Creative Work Fund, Kenneth Rainin Foundation, Phyllis C. Wattis Foundation, Fleishhacker Foundation, Wallace Alexander Gerbode Foundation, William and Flora Hewlett Foundation, and the James Irvine Foundation.
Sean Dorsey Dance's new work Boys in Trouble is currently on a 2-year, 20-city international tour. Boys in Trouble unpacks masculinity with unflinching honesty and from unapologetically trans and queer perspectives. Commissioned by six theaters across the US, Boys in Trouble unpacks toxic masculinity, trans embodiment, queer Black love, whiteness, shame and healing.
Dorsey's previous work The Missing Generation is also currently on a 20-city tour. The Missing Generation gives voice to trans and LGBTQ longtime survivors of the early AIDS epidemic. Dorsey created the work after recording 75 hours of oral history interviews with longtime survivors. These voices and real-life stories are featured in the show's award-winning soundscore.
Dorsey is the founder and artistic director of Fresh Meat Productions, the nation's first nonprofit to create, present, and tour year-round transgender dance and performing arts programs. Founded in 2002, Fresh Meat Productions is now celebrating its 17th season.
Fresh Meat Productions builds community by creating, presenting, and touring year-round transgender performing arts programs. Their award-winning programs invest in trans and queer artists as powerful agents of change, promote trans and QTPOC expression and visibility, provide mentorship and learning, and promote racial and trans/gender justice. Fresh Meat Productions' guiding principles are access, relevance, artistic excellence, and community engagement.
Fresh Meat's programs include the annual Fresh Meat Festival of trans and queer performance, resident dance company Sean Dorsey Dance's local and touring performances, their national education program TRANSform Dance, field-wide advocacy for trans justice and equity in the Dance field, and internships for trans youth. Visit his website: www.seandorseydance.com