GIA is Excited to Welcome Mickel Alexander to the Team!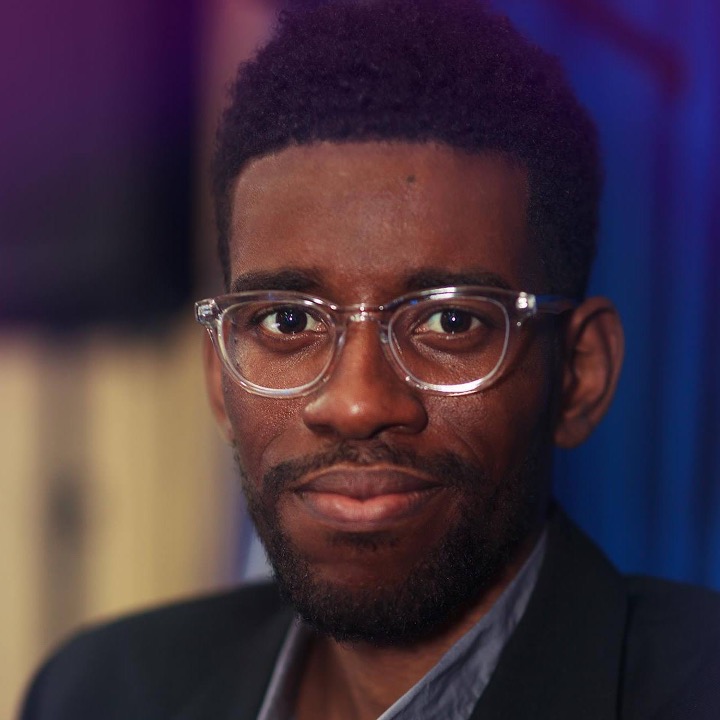 Let us welcome Mickel Alexander as the new Senior Manager for Membership & Development for Grantmakers in the Arts. Mickel is a non-profit leader and consultant in the Caribbean, Latin America, and the states, focusing on fundraising, communications, finance, and operations. He has recently worked on education efforts for children in Honduras and on support for medically complex children in Florida. Mickel is the co-founder of The 2 Cents Movement, one of the largest youth-led non-profits in Trinidad and Tobago which provides arts-based and educational spoken word tours, campaigns, showcases, and competitions, reaching 20,000-30,000 young people across the Caribbean annually. He holds a professional management certificate from the Caribbean Policy Development Centre, an event management certificate from the Trinidad and Tobago Hospitality and Tourism Institute and a BSc Psychology from The College of Science, Technology and Applied Arts of Trinidad and Tobago. He is a recipient of the 2022 Commonwealth Youth Award for the Caribbean region. Mickel begins his time with GIA on January 16.
Join Us for GIA's 2023 Racial Equity in Arts Funding Workshops
Our Racial Equity in Arts Funding Workshops include information on the history of racialization in the United States, the history of cultural funding, and real-world stories of success and examples of racial equity funding, strategies, and resources you may bring with you back to your organizations.
The workshops are facilitated by Jonny Altrogge from True North EDI, and by GIA team members Eddie Torres, president & CEO; Nadia Elokdah, vice president & director of programs; and Sherylynn Sealy, senior program manager, and include first-person lessons from guest speakers from the grantmaking field.
GIA's workshop will be delivered as 4 three-hour modules with series available in March and May.
Learn more and
register
by February 17 to participate.
Arts and Technology for Racial Justice: Artists Respond ft. Yamilée Toussaint Beach
Grantmakers in the Arts continues discussions centered around arts and technology. The unique intersection between arts and technology has proven to be influential for all people (whether patron, funder, artist, or other), as we navigate the quickly evolving mediums for sharing information and shaping culture. Technology is not neutral, so how should funders target their dollars in order to advance the growth of arts and culture towards justice?
We are glad to kick off a series of artist-led conversations around this topic, asking artists the question, "how can the intersection of arts and technology contribute to a racially just future, and what do funders need to know?" We are thrilled to share this series of artist talks.
In the second episode of the series, we are joined by the incredible Yamilée Toussaint Beach, artist, founder, and CEO of STEM from Dance.
GIA Reader Guest Editor Series on Liberation: The Process of Liberation is Slow
Meena Malik, vocalist, arts consultant, cultural organizer, and GIA Reader guest Editor offers an opening frame for a collective of articles, poetry, music, short films, and artistic practices that each, in their own ways, bring clarity to the questions: What does practicing liberation look like for you? What does liberation look like in process/in practice?
In The Process of Liberation is Slow, artistic director and educator Adrian Anantawan shares that, "over the years, [he has] learned that in order to create a culture of humility, cooperation, and excellence in classical music, we ironically have to be counter-cultural. To bend, stretch, change the rules not for their own sake, but in service of something that is greater than ourselves. In our field, when we get lost in the idea of trying to be just like everyone else, we lose the power of our voice, or the capacity to amplify others' voices. Practicing liberation means bringing our unique self to all we do, not in glory or self-inflation, but our true, humble, courageous, and vulnerable selves."
Photo Courtesy: Thomas S. Kenan Institute for the Arts | Credit: Owens Daniels Photography
From Forward Promise: "The grind of movement work takes an extra toll on leaders of color. Through their lived experiences, they are well-acquainted with the same dehumanization and racial trauma that they are committed to eradicating from society. Oftentimes, leaders of color are bearing this emotional, physical, and mental cost—the tax that they pay for their social consciousness—alone. They should not have to drive themselves to sickness or death in the war on racism. Right now, funders can do more than merely applaud their martyrdom by investing in the well-being of leaders of color in seven key ways..."
"Invisibility is deadly. When they don't see us, we don't exist," said Crystal Echo Hawk (Pawnee) for Medium. "One of the biggest perpetrators of our erasure has been the multi-trillion dollar entertainment industry. Native American characters only make up between 0-.04% of primetime TV and films. What's more, the 2021 Hollywood Diversity Report found Native representation in film has remained stagnant at 0.6%. Quite a stark difference from the 66.9% for white men. While these numbers are staggering, they are not surprising. They are part of the fuel that ignites our work to build pathways for Native creatives in the film industry..."
From Filmmaker Magazine: "The conversation about documentary impact has undergone a number of shifts since impact producing began to emerge as a practice within the documentary field around 20 years ago. Today it is almost expected that a social issue documentary film will be accompanied by an impact campaign to help ensure its story will reach audiences and motivate them towards social change, deeper engagement with a story's themes and further learning..."
"The end of 2022 has brought the kind of news that gives philanthropy a bad rap. Most notably, the collapse of cryptocurrency giant FTX amid charges of fraud against its founder, Sam Bankman-Fried, led to a loss of millions of dollars in expected donations and questions about the much-heralded effective-altruism giving approach, for which Bankman-Fried served as a bankroller and poster boy..."