Join Us for the Black Arts Funders Summit this December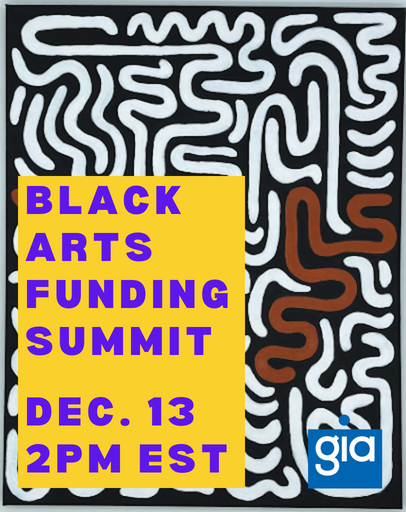 "The history of predominantly White-led institutions benefiting from the disenfranchisement of the Black artist and community is well documented. From slavery to Jim Crow, to post Civil Rights era, to today, Black artists have been continuously excluded from the canon, been wrongly categorized, and historically disregarded as obvious by the egregious lack of Black staff, leadership, and representation at cultural institutions across the nation." - North Carolina Black Artists for Liberation
Grantmaking programs like NEA Jazz Masters (1982) and Advancing Black Arts in Pittsburgh (1990) continue to thrive amidst decades of challenges both inside and outside of their respective foundations, but across most of the philanthropic field, funders and foundations fail to acknowledge and reconcile their long histories of exclusion, disenfranchisement, and disendowing. This summit asks the question: Beyond the 'difficult conversations' and 'good intentions', how can institutional grantmaking dollars be used to actively go about change at every level?
Join GIA on December 13, 2022, from 1:00pm EST- 4:00pm EST for our virtual Black Arts Funding Summit featuring experts across fields and industries who have directly shaped institutional policy and established new practices that support Black liberatory futures.
New in the GIA Reader! The Lost Files, a special edition of Fluency w/ Dr. Durell Cooper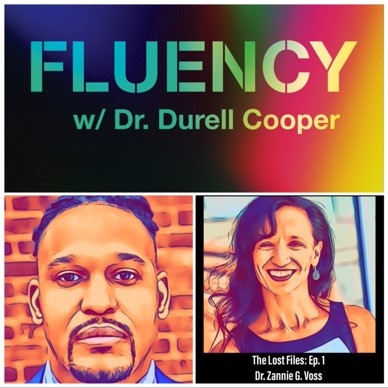 Listen in on this GIA specially commissioned series of Fluency w/ Dr. Durell Cooper, The Lost Files. Dr. Cooper invites artists, researchers, cultural and racial studies experts, and scholars to think about the narratives driving the arts and cultural sector – as it intersects with systems of structural racism and economic exclusion – and what opportunities for narrative change exist. 
The second episode, featuring Majora Carter (Majora Carter Group), is now available to stream.
Check Out the 2022 Conference Photos!  
Want to see what you missed at this year's conference, or maybe relive the incredible sessions from our NYC convening? Photos are now available on our Flickr page. Photos are now available on our Flickr page.
Special thanks to our photographers Ayano Hisa and Michael Palma Mir.
Join the next Animating Democracy Webinar
Artistic Imagination as a Force for Change.
November 18, 4:00 – 5:30 ET
This session explores artists' imaginative power to grow the personal and collective soul. Presenters delve into the relationship between the artistic imagination and civic/social/political action, and how artistic strategies and emergent strategies can bolster movements and make progress toward change.
Featuring: adrienne maree brown, author of multiple books including Emergent Strategy and Pleasure Activism, writer-in-residence at the Emergent Strategy Ideation Institute; Sage Crump, culture strategist, artist and facilitator, Architect at the Emergent Strategies Ideation Institute; Jawole Zollar, founder and visioning partner, Urban Bush Women; Nancy Smith Fichter Professor of Dance and Robert O. Lawton Distinguished Professor, Florida State University.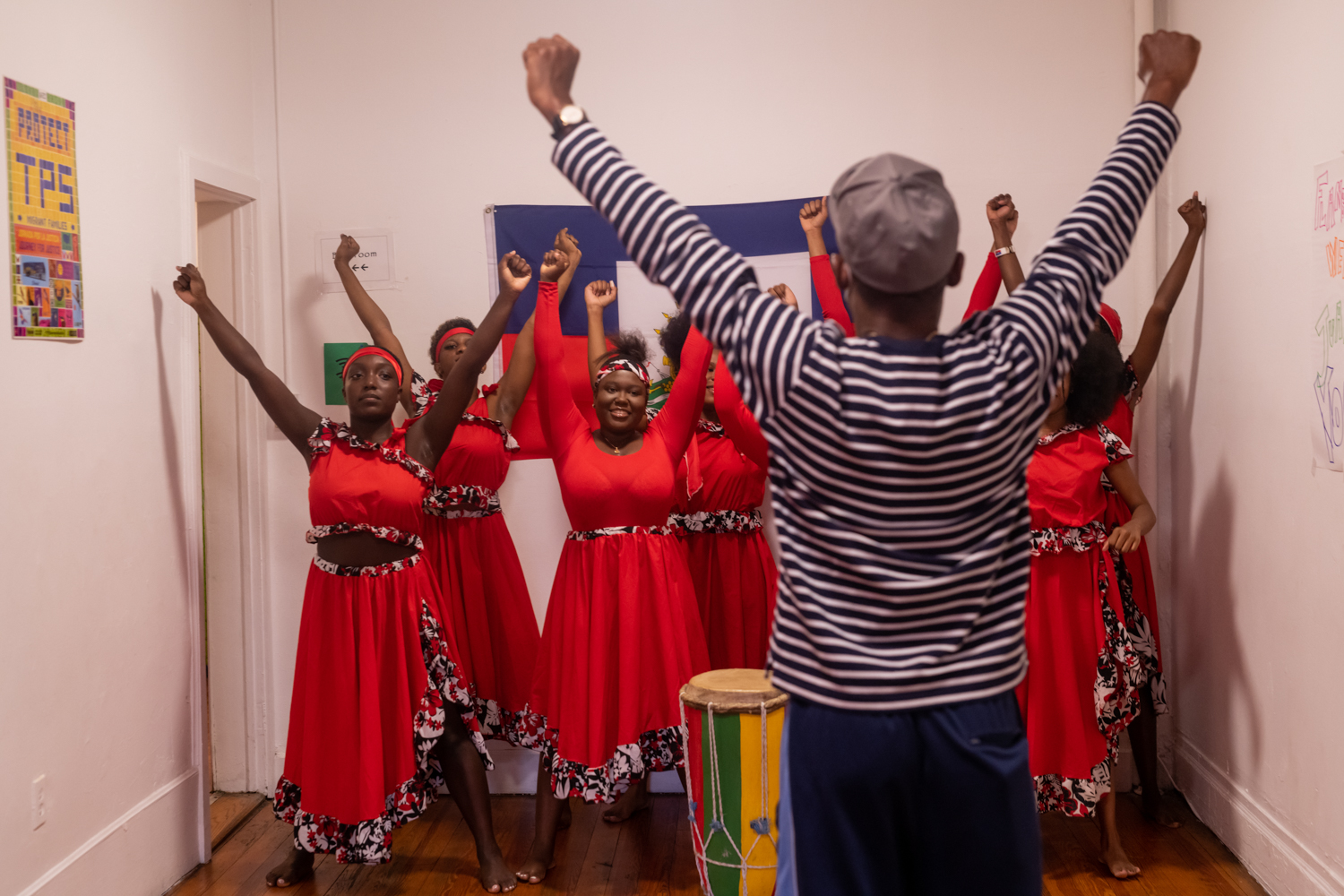 Image courtesy of Creatives Rebuild New York
From Mellon Foundation, "Asali DeVan Ecclesiastes was no stranger to the significance of Ashé Cultural Arts Center when she joined the non-profit as chief equity officer in January 2020..."
"Today, Native Voices Rising (NVR) announced $3.5 million in grants to 114 Indigenous and Native-led advocacy and organizing groups..."
"To my esteemed colleagues," begins Vu Le of Nonprofit AF, "On a webinar about Donor-Advised Funds that took place on October 19th, 2022, with Susannah Morgan, Ray Madoff, and Chuck Collins, I used words that were deeply offensive and hurtful..."
"From Ferguson to Minneapolis, protests against racist policing have been catalyzed by videos of the brutality being spread on social media." On a recent episode of the Slate Race and Identity Podcast, "Jason Johnson sits down with Dr. Ruha Benjamin to talk about her book, Viral Justice: How We Grow the World We Want, and where social sciences and technology intersect..."
"To cultivate means to acquire or develop, and to harvest means to collect or obtain for a future use," said Creatives Empowered. "Since the summer of 2020, equity, diversity and inclusion (EDI) has become 'top of mind' throughout the cultural sector, and a priority in funding..."
"Crain's New York Business released their 40 under 40 list which includes Salem Tsegaye. Tsegaye is a program officer for the New York Community Trust, and served as planning committee co-chair for the 2022 GIA Conference..,"