Welcome Mar Undag to the GIA Team!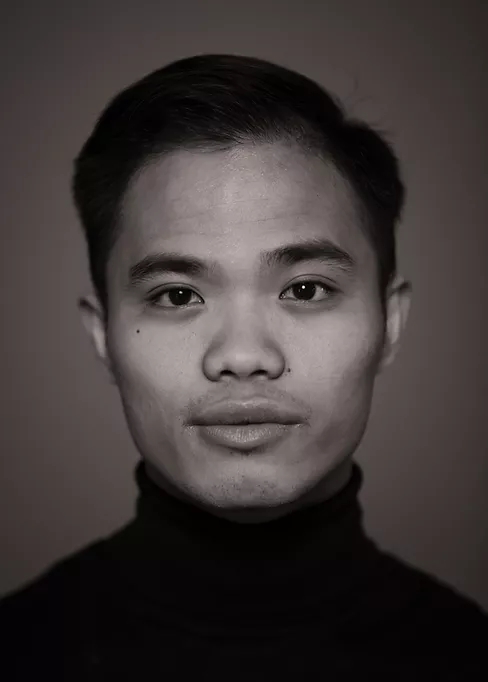 Let us welcome Mar Undag as the new Administrative Assistant for Grantmakers in the Arts!
Mar Undag is a movement artist who graduated from University of Utah with a BFA in Modern Dance and currently based in Brooklyn, NY.
He cherishes his deep Filipino roots, feels a strong connection to food as art/passion/nutrition/comfort, and feels at home when at/near/in/on any large body of water. Along with teaching and performing, Mar feels a strong pull towards community and arts advocacy. Mar has served in various administrative positions inside of nonprofit and dance organizations.
Last Call for Conference Survey, Today!
Today is the last day to share your feedback on the conference! Please take a few moments to complete the conference
survey and census
!
Mark your calendar for next year's GIA Conference in Puerto Rico, November 2-8, 2023.
2022 GIA Preconference: Investors in Culture Recap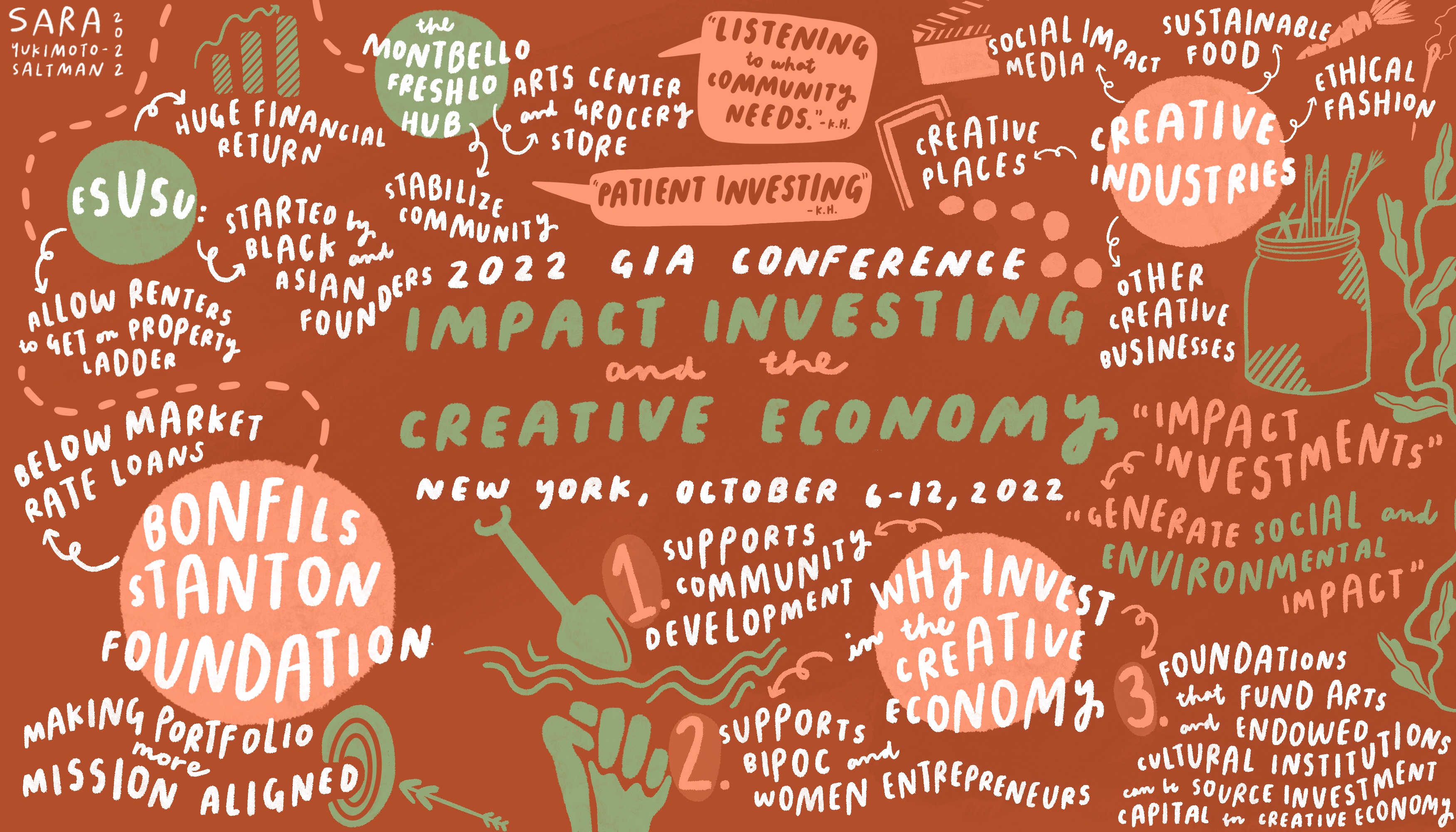 During Investors in Culture: Impact Investing, BIPOC-Owned Business & Solidarity Economies we were joined by graphic recorder Sara Yukimoto-Saltman.
In this preconference, we learned how impact investments can be an instrument for economic, racial, and intersectional justice while benefiting creative economies and solidarity economies.
Check out the rest of Sara's pieces and additional conference content
here
.
Join the next Animating Democracy Webinar
Artistic Imagination as a Force for Change.
November 18, 4:00 – 5:30 ET
This session explores artists' imaginative power to grow the personal and collective soul. Presenters delve into the relationship between the artistic imagination and civic/social/political action, and how artistic strategies and emergent strategies can bolster movements and make progress toward change.
Featuring: adrienne maree brown, author of multiple books including Emergent Strategy and Pleasure Activism, writer-in-residence at the Emergent Strategy Ideation Institute; Sage Crump, culture strategist, artist and facilitator, Architect at the Emergent Strategies Ideation Institute; Jawole Zollar, founder and visioning partner, Urban Bush Women; Nancy Smith Fichter Professor of Dance and Robert O. Lawton Distinguished Professor, Florida State University.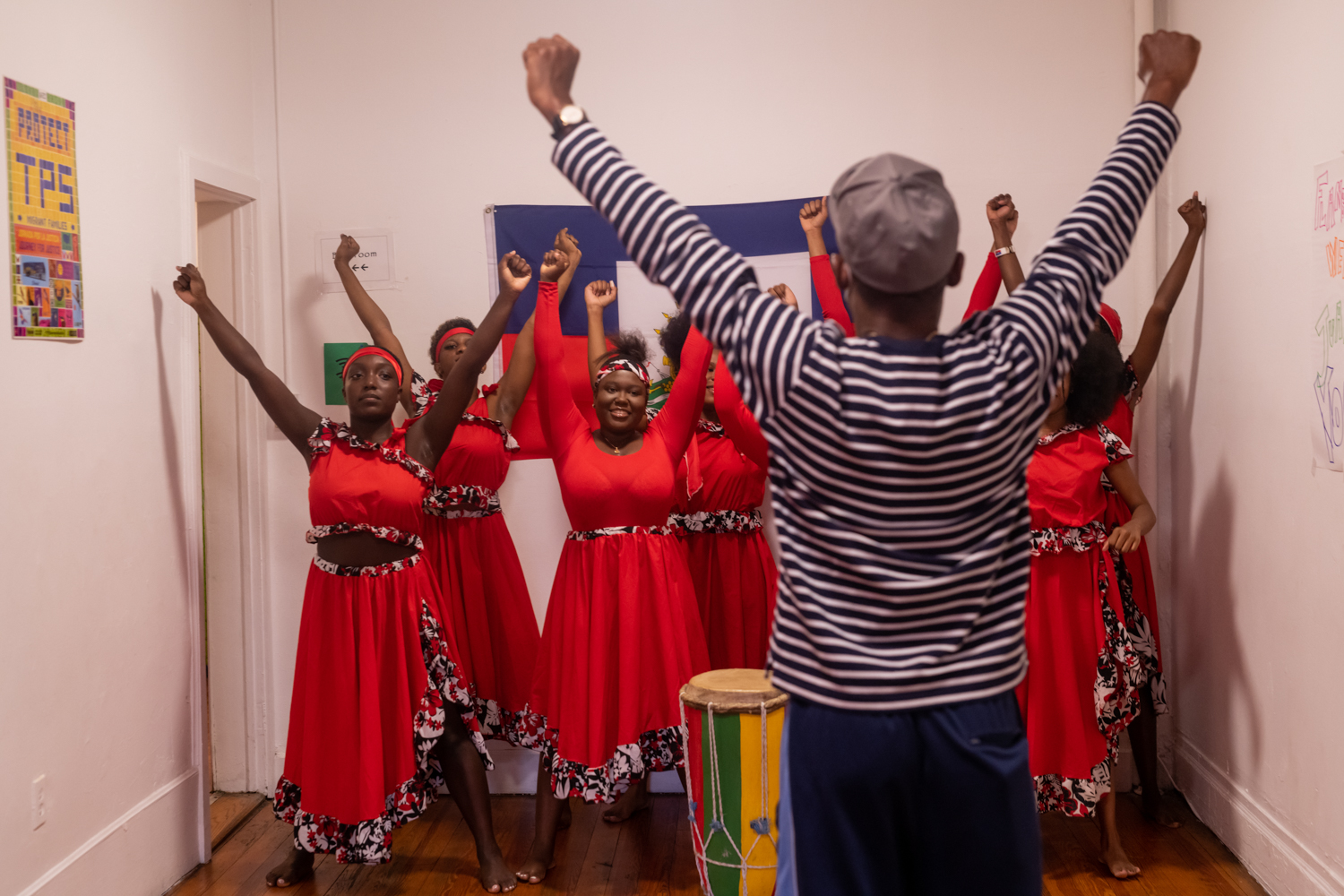 Image courtesy of Creatives Rebuild New York
From Dance/USA: "In Spring 2020, COVID-19 set off a wave of performance and residency cancellations. The termination of contracts through the invocation of Force Majeure was devastating to artists, managers, presenters and in some cases, to their relationships. By June 2020, Dance/USA members from the Agents, Managers, Producers and Promoters (AMPP) Council and the Presenters Council formed a Joint Working Group to address the question: 'Can we identify some practical ways to support more equitable partnerships and financial balance within our already fragile dance touring ecosystem.'"…
"A massive 40,000-word report on cryptocurrency that appeared on Bloomberg stirred some controversies."
"According to the article written by journalist Matt Levine, 'every web3 project is simultaneously a Ponzi scheme,' as most tokens are purchased with the purpose of selling them for a higher price, and not because the buyers want the product."…
"The Doris Duke Charitable Foundation (DDCF) today announced the promotion of Maurine Knighton to chief program officer. In this role, Knighton will oversee DDCF's five national grantmaking programs: Arts, Environment, Medical Research, Child Well-Being and Building Bridges." Maurine Knighton is also a board alum of Grantmakers in the Arts."…
"At the age of seven, I was involved in a car accident that nearly amputated my left hand. Since the accident, I have journeyed from denying my disability to embracing it," said Molly Joyce for AFTA. "With this progression, I have frequently rethought concepts that are considered critical to what disability is and can mean, such as being weak, helpless, and incurable."…