Lighting the 8th Fire through Indigenous Arts 2022 GIA Conference Keynote

Before settler colonizers arrived on Turtle Island, (North America), a set of prophecies were shared with the Anishinaabe people of the Great Lakes region. The prophecies described a series of eras, or Fires, that would come to pass, ultimately leading to a crossroads in which humankind would exercise the gift of free will to determine our collective future. During the time of the 7th Fire, humans would choose between two roads; one road leads to death, destruction and suffering through the poisoning of the air, land, and waters. The second road lights the 8th and final Fire, which leads to eternal peace by living in harmony with the natural world. Within the gift of free will to choose which path we will follow, there is hope.
Frank Waln (Sicangu Lakota), Will Wilson (Diné), and Marca Cassity (Osage) - three Indigenous artists from the 2021/2022 Radical Imagination cohort of NDN Collective - will help illuminate the two paths, demonstrating through visual and performance-based arts the impacts of capitalism and climate change on the one hand, and a return to our deeply rooted connections to the land on the other. The creative genius of artists can help lead the way to lighting the 8th Fire, resulting in a better world for all people and the planet.
Musician Jordan Brien (Turtle Mountain Chippewa) and Sarah Manning (Shoshone-Paiute) will join the Radical Imagination cohort for a performance and throughout this illustrative discussion.
Learn more about the 2022 GIA Conference: Converge/Transform and how to register
here
.
Black August: From the GIA Reader
Throughout the month, we invite you to explore Black artists and philanthropists' responses to the question:
How can cultural grantmaking interrupt institutional and structural racism while building a more just funding ecosystem that prioritizes Black communities, organizations, and artists?
This week we highlight "There is No Latinidad without Blackness" by Zuly Inirio, Afro-Latina Soprano & Arts Advocate, who calls upon grantmakers to acknowledge the diverse groups and needs within the Black community. "There are times…within the funding ecosystem that I am met with a lack of understanding that Blackness and Latinidad are not mutually exclusive…the project is conceptualized by panels and funders as existing at the intersections of Blackness and Latinidad which creates a divide between identities that Afro-Latinxs inhabit as one identity, not separate identities."
Read the full piece here
.
Join us tomorrow for the next Cultural Policy Action Lab Public Learning Series
Creative Workforce and Development
Wednesday, August 17 at 11am PDT | 2pm EDT
Artists are workers; yet the current U.S. Workforce development system that supports training, apprenticeships, and community investment policies to diversify and amplify worker support has largely been disconnected from creative occupational advancement. Join Julio Rodriguez (Illinois Department of Commerce and Economic Opportunity), and Claire Rice (Arts Alliance Illinois) to discuss how new frameworks for mapping and amplifying creative worker skills and training needs can open a new set of policy opportunities for the arts and culture sector.
Learn more and register here
.
Upcoming Webinar Reminder: Participatory Grantmaking and Cultural Funding
Arts Funders Sharing Power: Participatory Grantmaking and Our Field
Tuesday, August 23 at 11am PDT | 2pm EDT
The grantmaking sector, particularly funders focused on justice and liberation, seek ways to support and partner with committees that are overlooked, underserved, and undervalued. While this is not a new concept, we are encouraged to see more funders discuss how and why they are leaning into participatory grantmaking as a strategy to further this aim while examining questions of who can activate power around resource distribution.
Join us on August 23, 2022, at 2p ET/11a PT to hear Geoffrey Banks (John D. and Catherine T. MacArthur Foundation), Vu Le (Nonprofit AF), and Celeste Smith (The Pittsburg Foundation) discuss not only the programs they are implementing and have piloted to keep participatory grantmaking practices at the forefront of their operations, but also the ways their work is serving to shift narratives around funding strategies and partnership.
Learn more and register here
.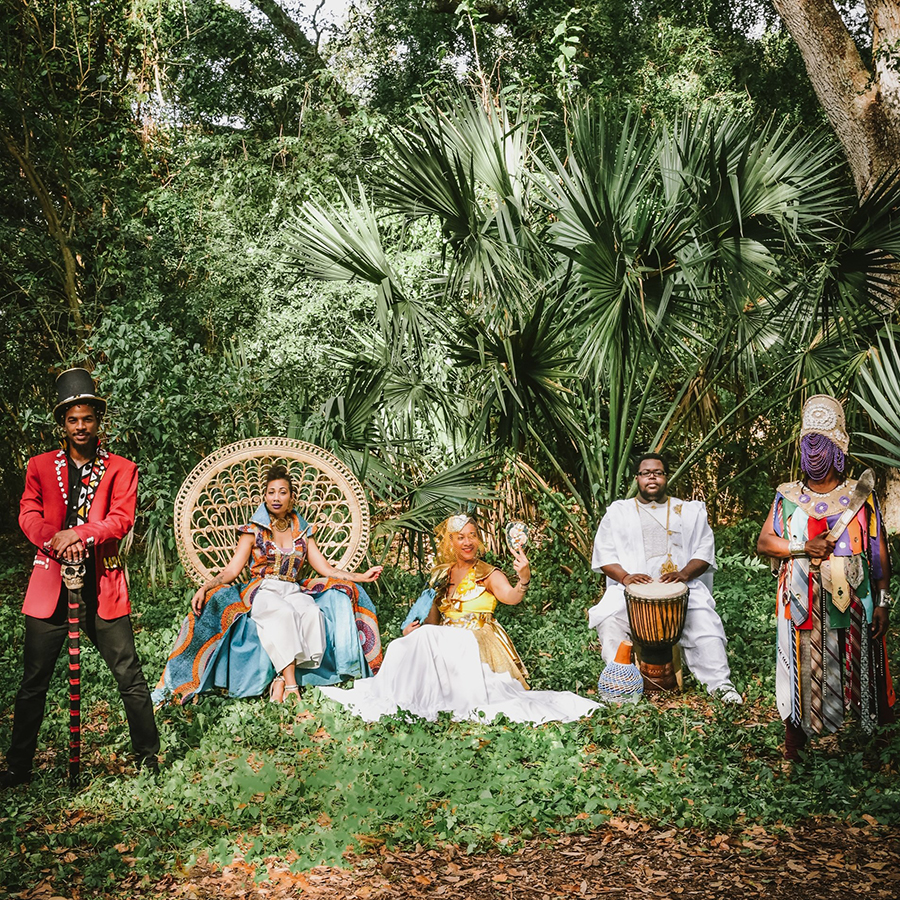 Photo by Mariana Sheppard / Junebug Productions.
"How can we stop the world from burning? For many years, I responded to that question as an environmental advocate," said author Manisha Bapna for Orion…
From authors Shaena Johnson and Marni Rosen for The Katalay Foundation: "Participatory grantmaking can be a powerful tool to center the experiences and expertise of people who have deep knowledge of the issue areas in which grants are being made. It is also a process that comes with unique needs for support. Foundations that are engaging with participatory grantmaking must be aware of how their institutional practices do — and do not — set participants and grantees up for success"…
This week on the NEA Art Works podcast, they discuss, "investing in the creative economy from two perspectives." The first, Laura Callanan, founding partner of Upstart Co-Lab, and then Sheoyki Jones, founding program manager of Creative Industries.…
"As the co-founder and co-CEO of Be Nimble Foundation, Kelli Jones saw the need for more philanthropic support for Black organizations long before the pandemic tightened budgets," said author Jayden Kennett for the Indianapolis Recorder."Coming out of the pandemic, she's seen the money and resources that Black organizations had been begging for"…
From NEA: "In June 2021, the National Endowment for the Arts published Tech as Art: Supporting Artists Who Use Digital Technology as a Creative Medium. This report is the culmination of a nearly two-year research study into artists whose practices are rooted in digital technologies. Launched in partnership with the Knight Foundation and Ford Foundation, with research conducted by 8 Bridges Workshop and Dot Connector Studio, the report explores the broad spectrum of tech-centered artistic practice, as well as the networks, career paths, and hubs of activity that support this work"…