Building Equity in Support for Individual Artists
Sunday, October 16, 8am-4pm
Intermedia Arts
SOLD OUT
Facilitated by Carlton Turner, Executive Director, Alternate ROOTS.
As grantmakers, we know that some funding outcomes are not equitably distributed to artists across identity groups. This preconference explores what equity means for funders in daily life and in their work with individual artists, and how to integrate principles of equity into grantmaking practices. Throughout the day, participants will examine the spectrum of their influence, from the personal to the institutional, in achieving more equitable outcomes for support to individual artists. The day will conclude with a discussion on how individuals can influence their organizations and collectively change norms in the field to ensure more equitable funding to artists.
Agenda
7:00 am

7:00 am

Buffet breakfast in Kellogg I, InterContinental Hotel, Saint Paul
8:05 am

8:05 am

Bus loads outside InterContinental Hotel
8:15 am

8:15 am

Bus departs from InterContinental Hotel for Intermedia Arts
8:55 am

8:55 am

Welcome remarks and introductions

Eleanor Savage, preconference committee chair, Jerome Foundation and Eyenga Bokamba, Intermedia Arts

9:00 am

9:00 am

Opener

Carlton Turner, facilitator

We will begin the day with a socio-metric exercise designed to ground each participant at the individual level with one's personal characteristics, geography, position within organization, and more. The exercise can be used to prompt questions about where they are in the process of building equity in support for individual artists inside their organizations.

9:30 am

9:30 am

Morning Panel: Transformative Changes in the Relationship between Artist and Funder

Barak adé Soleil, D UNDERBELLY & Esther Grisham Grimm, 3Arts; Eyenga Bokamba, Intermedia Arts & Melissa Dibble, EmcArts; Jenea Sanchez, Border Arts Corridor & Gabriela Muñoz, Arizona Commission on the Arts

By nature, grantmakers typically hold the bulk of power in relation to their grantees. With that power comes the responsibility to ensure that the grantee-grantor relationships honor artists' creative independence in ways that uphold respect and promote equitable dynamics. The morning panel will feature three conversations between an artist and a funder on transformative moments that fundamentally changed the grantee-grantor relationships. Participants will explore how the inherent power they have as grantmakers can be shared with the individual artists whom they support.

11:15 am

11:15 am

Break
11:20 am

11:20 am

Site tour (with Art and Cultural Tour #2 participants)

Intermedia Arts staff

12:00 pm

12:00 pm

Lunch
1:00 pm

1:00 pm

Energizer

Carlton Turner, facilitator

1:15 pm

1:15 pm

Afternoon Panel: Equity-Centered Funding and Support Models

Maria López De León, National Association of Latino Arts & Cultures
David Nicholson, Headwaters Foundation for Justice
Lori Pourier, First Peoples Fund

The afternoon panel will feature three presenters sharing models of support specifically designed to achieve more equitable outcomes for grantees. Maria López De León will share on the development of the newly formed multi-partner Intercultural Leadership Institute, David Nicholson on community-led grantmaking, and Lori Pourier on Community Development Financial Institution (CDFI) initiatives. Participants will engage in a discussion of how grantmaking and other support for individual artists could achieve more equitable outcomes through grantee-centric approaches.

2:45 pm

2:45 pm

Break
3:00 pm

3:00 pm

Small group breakout discussions

What are the burning topics related to building equity in support for individual artists? What are the opportunities for funders to collaborate? Some breakout discussion topics may be predetermined, while others will be decided on-site.

3:45 pm

3:45 pm

Closing discussion

Carlton Turner, facilitator

Participants and artist presenters will have the opportunity to share their reflections from the day. What did the artists hear that could help funders move towards building equity? The discussion will be designed for participants to create concrete tasks and goals to take back to their organizations after the conference.

4:30 pm

4:30 pm

Adjourn
4:45 pm

4:45 pm

Bus departs Intermedia Arts for InterContinental Hotel
Presenter Bios
Barak adé Soleil, Founder, D UNDERBELLY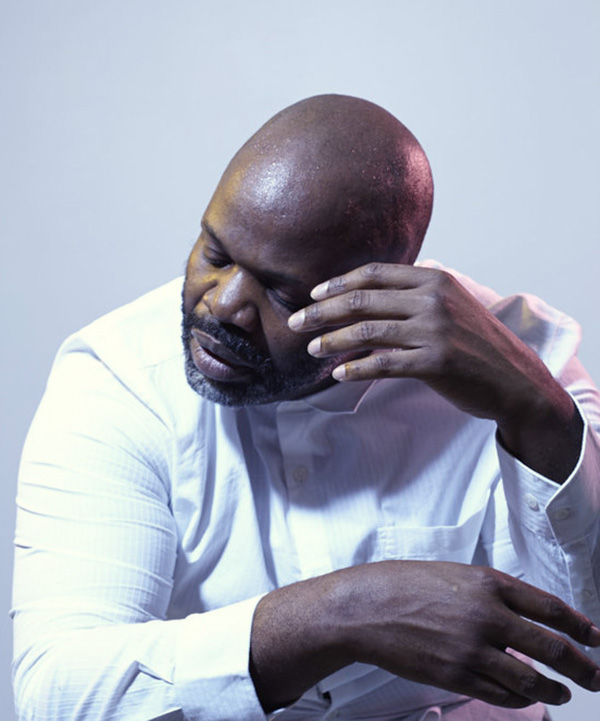 Barak adé Soleil makes dance, theatre, and performance art. He is founder of D UNDERBELLY, a network of artists of color, and recipient of the AUDELCO Katherine Dunham Choreography Award for excellence in Black theatre. Mr. adé Soleil has engaged diverse and distinct communities throughout the US, Canada, Panama, Europe, and West Africa throughout his creative career. His directing, performing, and process speak to the expanse of contemporary art and utilize techniques drawn from the African diaspora, disability and queer culture, post-modern and conceptual forms.
Eyenga Bokamba, Executive Director, Intermedia Arts
As executive director, Eyenga Bokamba advances Intermedia Arts' mission to be a catalyst that builds understanding among people through art. She manages finances, oversees the stability and growth of programs and community partnerships, and drives the organization's focus on equity and inclusion. She previously served as executive director of Sprockets, Saint Paul's out-of-school time network; youth programs manager at Pillsbury House, an arts-integrated social service agency; and as a language arts teacher for 13 years. Bokamba is a recipient of a Bush Leadership Fellowship. She is a practicing visual artist and was inducted into the National Association of Women Artists in 2011.
María López De León, President & CEO, National Association of Latino Arts & Cultures
María López De León joined the National Association of Latino Arts and Cultures (NALAC) 18 years ago and has served as executive director, now as president and CEO, for past 14 years. De León has been involved in all aspects of development and implementation of the NALAC programs and strategic initiatives, including three grant programs, a renowned annual leadership institute, and several national convenings. She is a cultural organizer and practitioner dedicated to strengthening communities through the arts and experience working with Latino artists and arts organizations. She serves on multiple arts and culture policy panels and is a noted speaker and advocate for the arts, cultural equity, and social and economic justice.
Melissa Dibble, Managing Director, EmcArts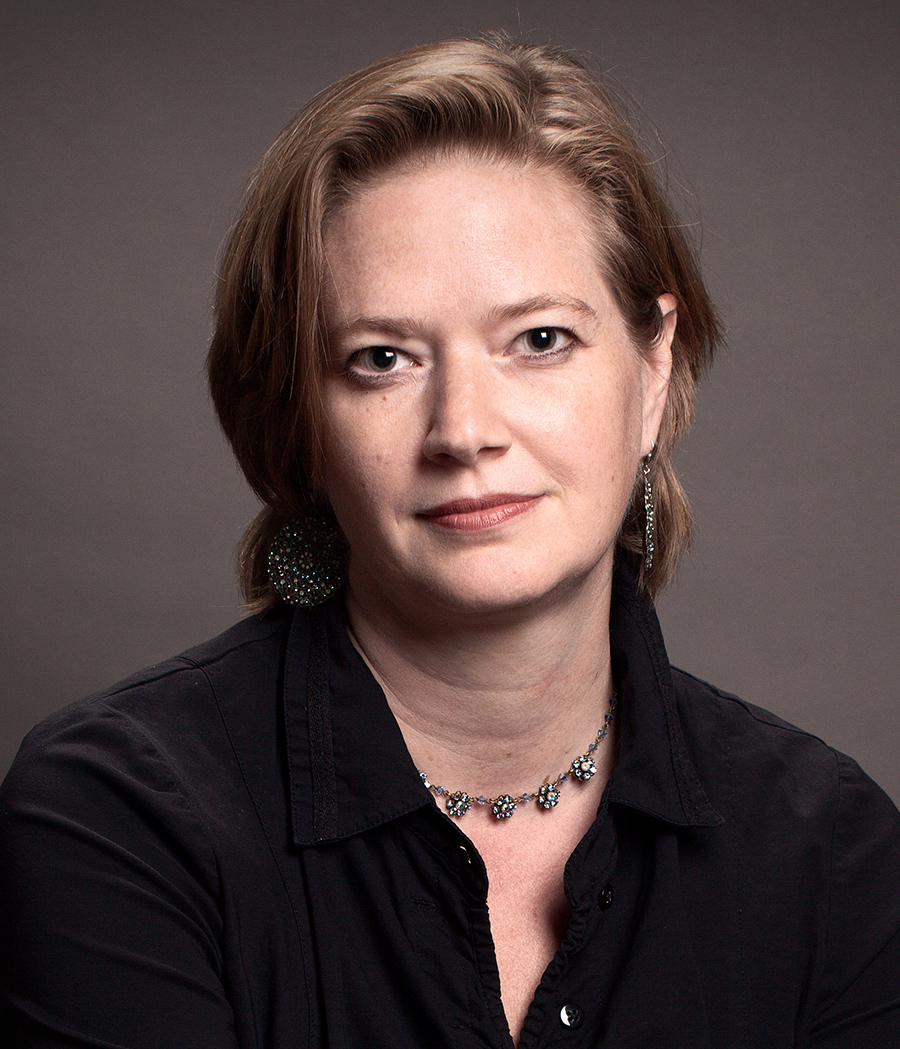 Melissa Dibble brings to EmcArts more than two decades of experience in cultural administration. Her work as a lead facilitator for EmcArts programs is influenced by the work in community engagement and partnership development that she previously led with the Saint Louis Symphony Orchestra and the Pittsburgh Symphony Orchestra. In addition to her program delivery work as a facilitator, workshop leader, and on-site coach, Dibble serves as the managing director of the company, overseeing staff development, financial management and board relations. Working in close partnership with Richard Evans, she is deeply engaged in strategy development, helping to "build the structure around his creative vision."
Esther Grisham Grimm, Executive Director, 3Arts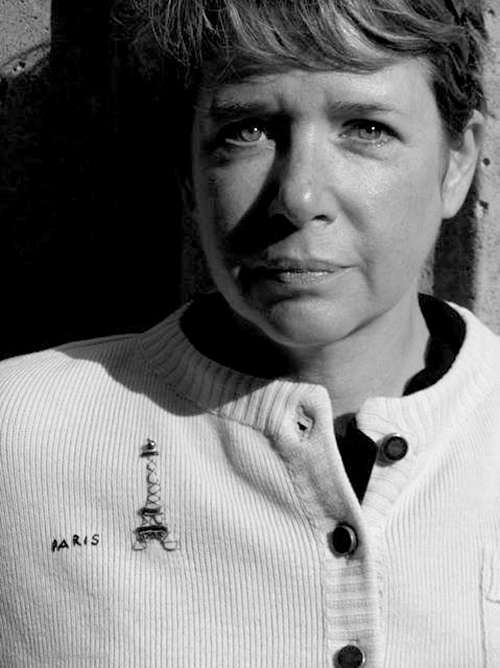 Esther Grisham Grimm's career-long escapade in the arts spans administration, museum education, youth development, and philanthropy. She is the executive director of 3Arts, a nonprofit arts service and grantmaking organization dedicated to supporting women artists, artists of color, and artists with disabilities working in the performing, teaching, and visual arts in Chicago. 3Arts offers multiyear support through unrestricted awards, residency fellowships, project funding, professional development, and promotion. She serves on the board of directors of the Alliance of Artists Communities (vice chair), the American Friends of the Vienna Museums (secretary), Arts Alliance Illinois, and The Hypocrites theater company.
Gabriela Muñoz, Artist Program Manager, Arizona Commission on the Arts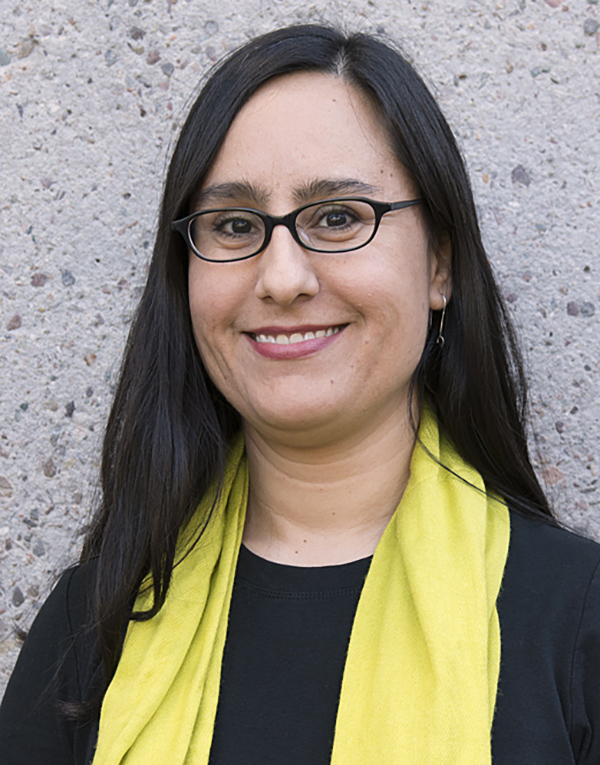 Gabriela Muñoz is an interdisciplinary artist, arts educator, and arts administrator who holds a BA in English literature and a MFA in printmaking from Arizona State University. Muñoz's work as curatorial associate in contemporary and Latin American art at Phoenix Art Museum allowed her to support the development of her peers. An artist in service of other artists, she is currently artist programs manager at the Arizona Commission on the Arts, where she leads the AZ ArtWorker initiative and facilitates dialogue and knowledge-sharing between Arizona artists, their national and international artist peers, and residents of Arizona communities. Her collaborations with colleagues at various museums and cultural organizations have allowed her the opportunity to foster community through public programs, artist grants, and creative partnerships.
David Nicholson, Executive Director, Headwaters Foundation for Justice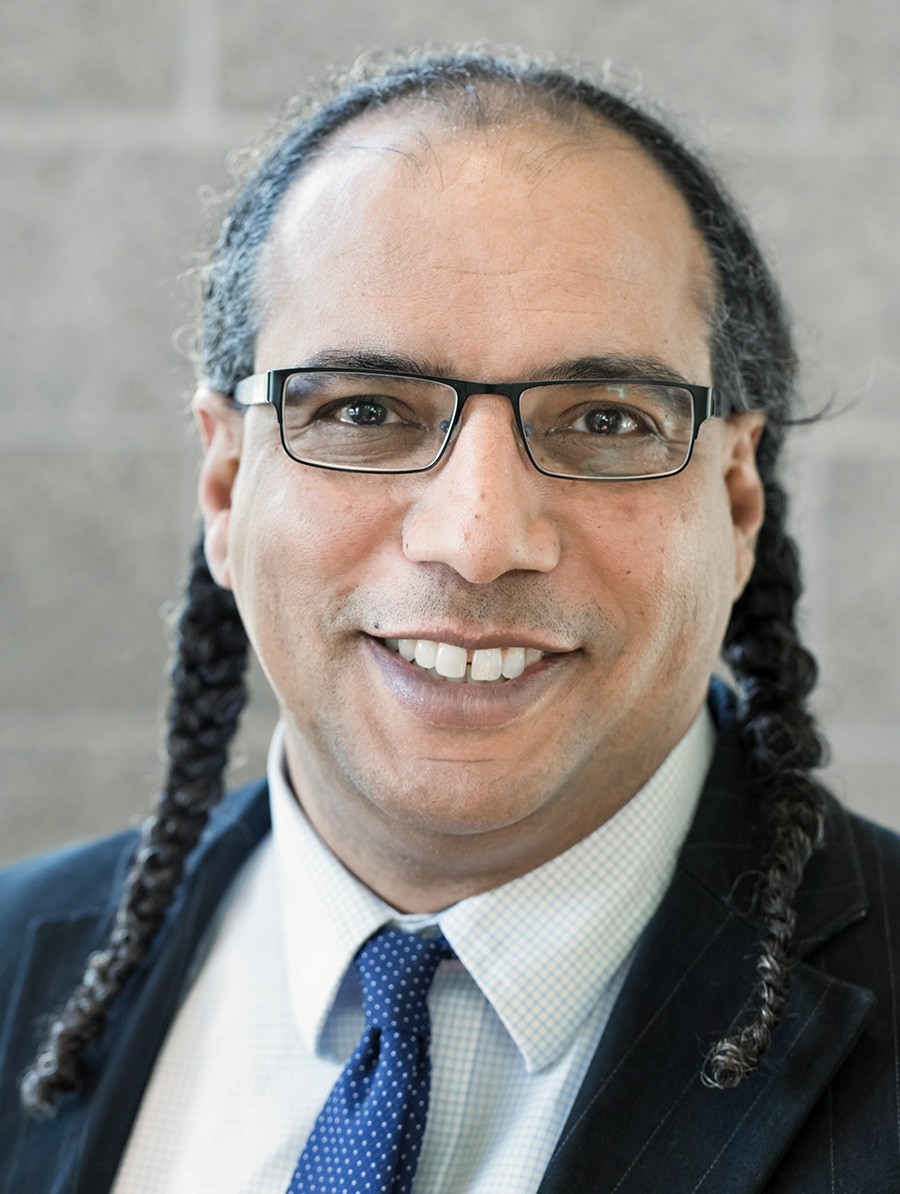 David Nicholson is driven by the possibility of creating justice by bringing together coalitions that will transform the current climate of hate, fear, and inequity. Before joining Headwaters in 2004, he worked for the State Department of Education as director of the Children's Trust Fund, which partners with local communities to prevent child abuse. He is actively involved in the Native American community and has served on various local and national boards of directors, advisory committees, and task forces that align with his passion for philanthropy, racial justice, environmental justice, and the well-being of Native American families.
Lori Pourier (Oglala Lakota), President, First Peoples Fund
Lori Lea Pourier, an enrolled member of the Oglala Lakota Nation in southwestern South Dakota, has served as the president of First Peoples Fund since 1999. She has 26 years of experience in community economic development with a specific emphasis on native arts and culture. Her philanthropy work began at First Nations Development Institute. Pourier was awarded Native Americans in Philanthropy's 2013 Louis T. Delgado Distinguished Grantmaker Award and the Women's World Summit Foundation's 2013 Women's Creativity in Rural Life Award. During her tenure at FPF she has served as an advisor to national foundations and private family foundations.
M. Jenea Sanchez, Founder, Border Arts Corridor
M. Jenea Sanchez was born and raised in Douglas, AZ in 1985. After receiving her MFA from Arizona State University in 2011, she returned to Douglas to continue her art practice and teach art and design at Cochise College and Douglas High School. Sanchez and her husband are also the founders of Border Arts Corridor (BAC), a platform for creative expression providing the borderlands community an immersive arts district through bi-national artwalks, film festivals, workshops, performances, public dialogues, and artist residencies.
Carlton Turner, Executive Director, Alternate ROOTS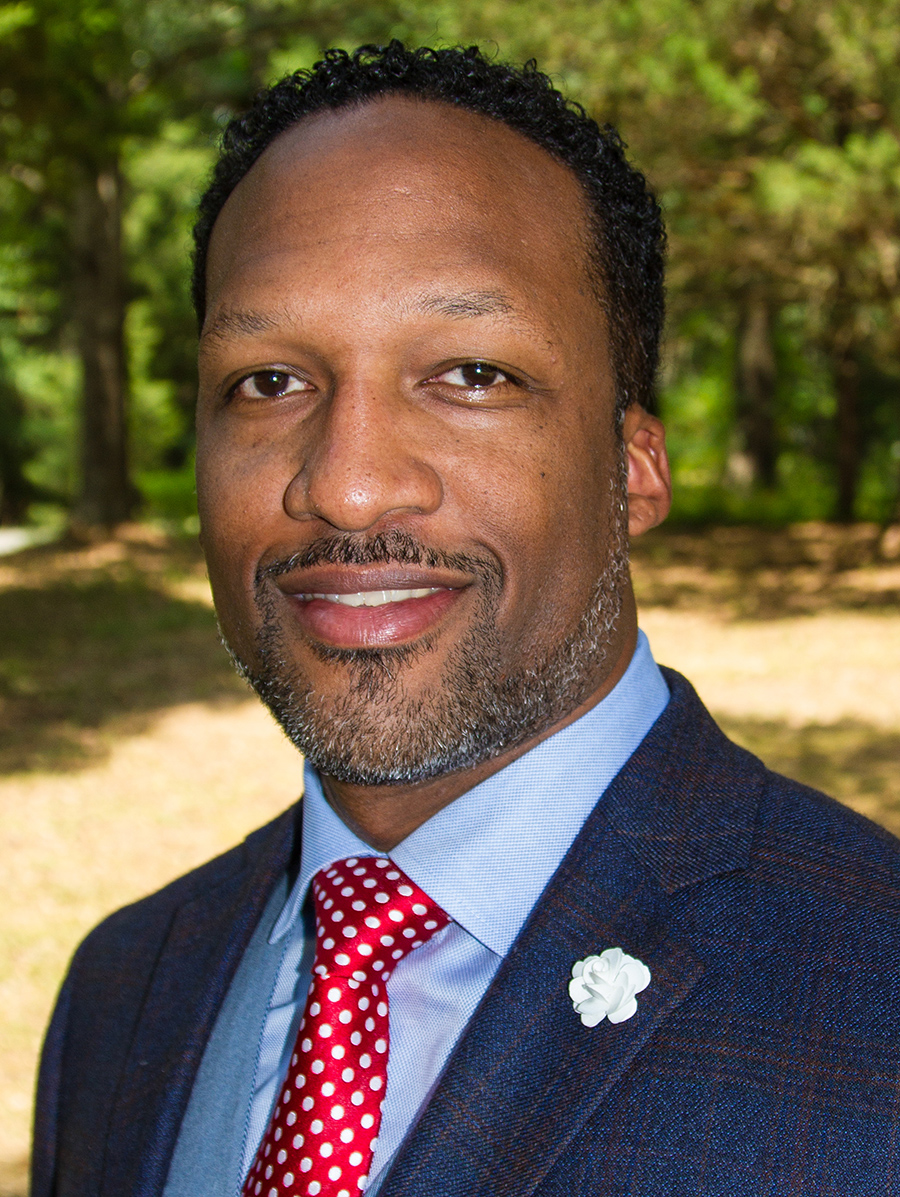 Carlton Turner is the executive director of Alternate ROOTS, a regional arts service organization based in the South. He works across the country as a performing artist, arts advocate, policy shaper, lecturer, consultant, and facilitator. He is on the board of Imagining America, Appalshop, First Peoples Fund, the Arts x Culture x Social Justice Network, serves on the governance council of the Southern Movement Assembly, and is an advisory member of the We Shall Overcome Fund. Turner is also a co-founder of the performing group M.U.G.A.B.E.E. He lives in Utica, Mississippi with his wife Brandi and three children.
Schedule:
7:15am:

Breakfast

8:15am:

Bus to venue

8:45am:

Program

4:00pm:

Bus to hotel
Preconference Planning Committee:
Arleta Little, The McKnight Foundation
Elizabeth Méndez Berry, Surdna Foundation
Heather Pontonio, Emily Hall Tremaine Foundation
Eleanor Savage, Jerome Foundation (chair)
Dameun Strange, Bush Foundation
SuJ'n Chon, Grantmakers in the Arts