Welcome Back to You and Our Incoming Board Members!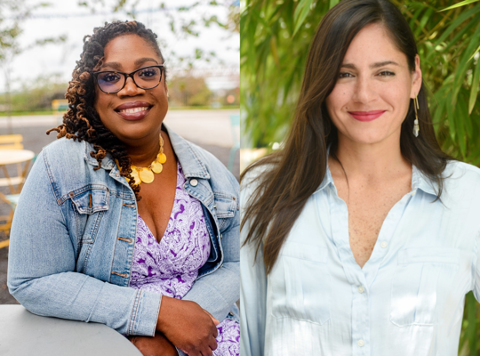 GIA is looking forward to the year ahead with a diverse range of online learning, workshops, and organizing work that shifts narratives toward greater racial and social justice. We also hope to gather again during our annual convening to take place in Puerto Rico, November 5-8, 2023. Joining us in this work, we are elated to welcome our incoming members to the GIA board of directors who will start their first three-year term with us this month; Amber Hamilton (Memphis Music Foundation), and Glenisse Pagán Ortiz (Filantropía Puerto Rico).
We are looking forward to the journey ahead!
GIA Reader Guest Editor Series on Liberation: Paviinokre
Meena Malik, vocalist, arts consultant, cultural organizer, and GIA Reader guest Editor offers an opening frame for a collective of articles, poetry, music, short films, and artistic practices that each, in their own ways, bring clarity to the questions: What does practicing liberation look like for you? What does liberation look like in process/in practice?
In Paviinoke, LA artist Jess Gudiel shares their film, Paviinoke, which began when, "Tina [Calderon] sent [her] a 12-minute voice recording in which she tells the Tongva story of the Seven Sisters constellation. Shadow art is about deciding what is seen in light and what is seen in darkness, and my research involved visiting deserts and other landscapes at night." "With my knives, I shed light on the things that need to be seen. With every cut, I inspire humanity to look up at the light of the stars," says Calderon. "I know that the work will speak to the ones it needs to speak to. I dedicate Paviinokre to the ones that left this planet to become stars, and to the survivors. I offer Paviinokre for future generations, who will want and need to hear this story of the Seven Sisters. As above, so below."
Arts and Technology for Racial Justice: Artists Respond ft. Stephanie Dinkins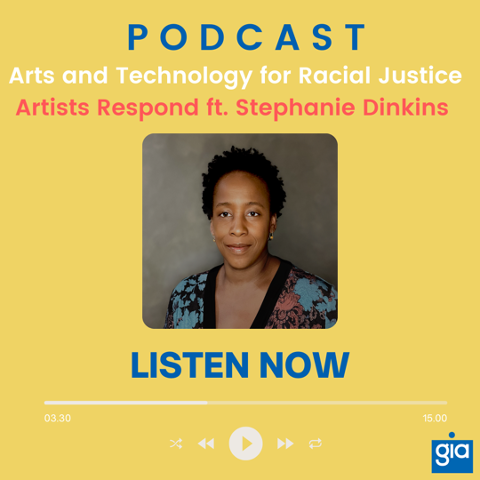 Grantmakers in the Arts continues discussions centered around arts and technology. The unique intersection between arts and technology has proven to be influential for all people (whether patron, funder, artist, or other), as we navigate the quickly evolving mediums for sharing information and shaping culture. Technology is not neutral, so how should funders target their dollars in order to advance the growth of arts and culture towards justice?
We are glad to kick off a series of artist-led conversations around this topic, asking artists the question, "how can the intersection of arts and technology contribute to a racially just future, and what do funders need to know?" We are thrilled to share this series of artist talks.
In the first episode of the series, we are joined by Stephanie Dinkins, artist and educator, who will speak to her perspective.
Photo Courtesy: Thomas S. Kenan Institute for the Arts | Credit: Owens Daniels Photography
From the National Endowment for the Arts: "On Wednesday, January 11, 2023, from 3:00 pm - 4:00 pm ET, Arts Endowment staff will conduct a webinar on the Grants for Arts Projects guidelines. The webinar will include an overview of the funding category and tips for applicants, as well as a Q&A session..."
From The White House: "By the authority vested in me as President by the Constitution and the laws of the United States of America, it is hereby ordered as follows: Section 1. Policy. The arts, the humanities, and museum and library services are essential to the well-being, health, vitality, and democracy of our Nation. They are the soul of America, reflecting our multicultural and democratic experience...
"At the Robert Sterling Clark Foundation, we know that strong leadership is necessary to create a more equitable and vibrant New York City."
"We also know that many of the practices, systems, and structures, which sustain inequality in our communities, also show up in our organizations and our sector, limiting our view of who a leader is and what impactful leadership looks like. As such, while many organizations are eager to transition from white leaders to leaders of color, they often do not have the experience, expertise, commitment, or supports in place to fully embrace new leadership and make these transitions successful or joyful. Too often, it is the new leaders of color who pay the price for under-prepared organizations..."