Arts and Tech Keynote at the 2022 GIA Conference
Kamal Sinclair
Kamal Sinclair supports artists, institutions, and communities working at the convergence of art, media, culture, and technology. Currently, she serves as the Senior Director of Digital Innovation at The Music Center in Los Angeles, which is home to TMC Arts, Center Theatre Group, Los Angeles Master Chorale, LA Opera, and LA Phil. Additionally, Kamal serves as an advisor or board member to Peabody Awards interactive Board, For Freedoms, NEW INC.'s , Civic Signals, For Freedoms, MIT's Center for Advanced Virtuality, Starfish Accelerator, Juvenile Bipolar Research Foundation, and Eyebeam. Previously, she was the Director of Sundance Institute's New Frontier Labs Program, External Advisor to Ford Foundation's JustFilms and MacArthur Foundation's Journalism & Media Program, Adjunct Professor at USC's Media Arts + Practice program, and Executive Director of the Guild of Future Architects. She is the co-author of Making a New Reality. Kamal got her start in emerging media as an artist and producer on Question Bridge: Black Males, where she and her collaborators launched a project with an interactive web and curriculum; published a book; exhibited in over sixty museums/festivals.
Hrag Vartanian
The editor-in-chief and co-founder of Hyperallergic, Hrag Vartanian is an art critic, curator, artist, and lecturer on contemporary art with an expertise on the intersection of art and politics. Breaking news, award-winning reporting, informed opinions, and quality conversations about art have helped Hyperallergic reach an audience of over a million people a month. Some of his notable essays from the past few years include the forward to The Artist as Culture Producer, which is titled "Imagining the Future Before Us," his keynote at the American Craft Council's 2019 national conference, and his criticism of "Tribute in Light". He started podcasting regularly in 2016, and in 2018 he launched the Hyperallergic podcast. Notable episodes include: his audio essay on why the female Abstract Expressionists were long overlooked; a three-part series (1, 2, 3) from the 2016 Dakota Access Pipeline protests at Standing Rock, North Dakota, which explores the role of artists as water protectors and supporters; an audio essay about the Whitney Museum's David Wojnarowicz retrospective; and an in-depth interview with artist Michael Rakowitz about his withdrawal from the 2019 Whitney Biennial.
Learn more about the 2022 GIA Conference: Converge/Transform and how to register
here
.
Grantmakers in the Arts' New Members
President's Blog: Grants to Worker Cooperatives & Small Businesses
In the latest from the President's Blog, Eddie Torres discusses how foundations can support private businesses through grants using expenditure responsibility.
Read the full piece
here
.
Join us for the Next Cultural Policy Action Lab Public Learning Series
Artist in Residence & Cultural Strategists
Wednesday, September 14 at 11am PDT | 2pm EDT
In the last two decades many state and local public agencies have invested in artists in residence programs in city agencies from parks to social services. Join CAIR Lab in exploring the policies and support structures that can support artists as cultural strategists, reshaping community input, self-determination and new equitable approaches in the wider public sector policy ecology.
Learn more and register here
.
AEP Annual Convening September 14-15 in Baltimore, MD
Join the Arts Education Partnership (AEP) in Baltimore, MD for the first in-person Annual Convening in three years! This year's event offers the opportunity for learning and networking—and just as importantly, an opportunity to celebrate our collective work and to help ensure everyone has access to an excellent arts education. Whether your goal is to build your personal network, take part in thoughtful discussions or enjoy the company of leaders across the nation in beautiful Baltimore, the Annual Convening is the place to be on September 14-15.
Learn more and register here
.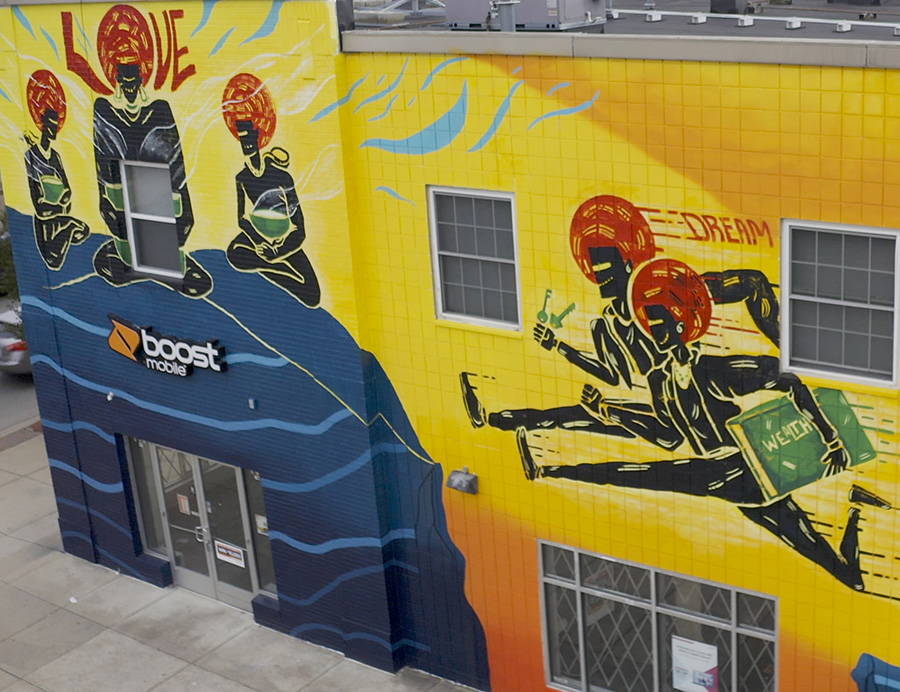 Image courtesy of The Frey Foundation
"The Vermont Arts Council is offering a new grant program to provide meaningful arts learning experiences for older Vermonters, hoping to ease the social isolation that sometimes arrives as people age"…
"Do you know much about philanthropy? Most people don't," said author Jessamyn Shams-Lau. "Philanthropy's decision makers are not exactly representative of the general public, yet their influence has ripple effects on marginalized communities"…
"At United Philanthropy Forum's 2022 Annual Membership Meeting on July 19, 2022 in Seattle, WA, the Forum's membership elected five new members to the Forum's Board of Directors for three-year terms," which include GIA President Eddie Torres"…
"Frey Foundation, a GIA member since 2013, is a family foundation based in Grand Rapids, Michigan that is committed to making a difference in the lives of individuals, families, organizations, and communities. Grants are awarded to non-profit organizations primarily in West and Northern Michigan for projects that enhance child development, protect natural resources, promote the arts, and build community"…
"Throughout this resource hub, we aim to amplify funds and resources that explicitly center Black artists, cultural communities, and experiences. Additionally, we borrow a lens from the BIPOC project1 that centers Black and Indigenous folks - whose experiences shape relationships for all ALAANA/POC people's relationships with white supremacy culture – as another dimension of resource and financial investment intended to realize justice"…
"For the group of young Black photographers who founded The Black Image Center, a collective turned 501(c)(3) nonprofit in Los Angeles, COVID-19 allowed time to think deeply about a space where Black artists can come to stimulate their imaginations through photography, and one that can provide resources for their economic empowerment," said Joshua Oduga for Hyperallergic. "Kalena Yiaueki, Maya Mansour, Zamar Velez, Haleigh Nickerson, Samone Kidane, and Michael Tyrone Delaney, who all have diverse backgrounds within the field of photography, came together digitally during the pandemic. The Black Image Center opened in Culver City's arts district in early 2022"…
"The visual arts sector continues to grow at a rapid rate integrating applications of artistic and technological talent into the entertainment, fashion, and marketing industries across the world," said Rob Berger for Forbes"…