Grantmakers in the Arts' New Members
Black August: From the GIA Reader
Throughout the month, we invite you to explore Black artists and philanthropists' responses to the question:
How can cultural grantmaking interrupt institutional and structural racism while building a more just funding ecosystem that prioritizes Black communities, organizations, and artists
?
This week we highlight
Decolonize Your Review Process, Please
by Ishan Johnson, CFRE, (Art Institute of Chicago), who calls upon grantmakers to keep practices instituted during the COVID-19 pandemic, "I thought much of this changed during the pandemic and renewed fight for racial justice, but it seems that many have fallen back to their archaic ways."
Read the full piece here
.
Job Notice: Part-time Administrative Assistant, Grantmakers in the Arts
GIA is seeking a part-time Administrative Assistant to join its team headquartered in the Bronx, New York. This is a part-time (20 hours per week) exempt position. Travel to and participation in GIA's annual conference October 5-12 in New York City is required. Some after-hours and weekend work may be required. Residence in New York is NOT a requirement. Grantmakers in the Arts intentionally considers candidates from historically underrepresented communities, including the BIPOC and disability community.
Compensation: Salary range for this position is $20,000 - $25,000, dependent on experience.
Please share with your networks!
Learn more about this opportunity and how to apply here
.
New Report Alert: NEA releases Regional Trends in Tech as Art Supporting Artists Who Use Technology as a Creative Medium
From NEA: "In June 2021, the National Endowment for the Arts published Tech as Art: Supporting Artists Who Use Digital Technology as a Creative Medium. This report is the culmination of a nearly two-year research study into artists whose practices are rooted in digital technologies. Launched in partnership with the Knight Foundation and Ford Foundation, with research conducted by 8 Bridges Workshop and Dot Connector Studio, the report explores the broad spectrum of tech-centered artistic practice, as well as the networks, career paths, and hubs of activity that support this work."
Read the full report here
.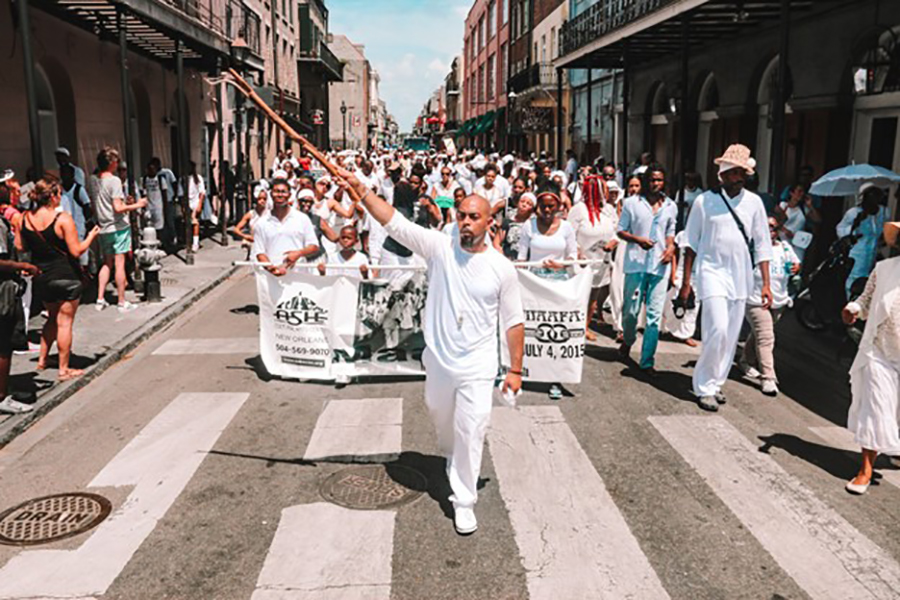 Photo by Gason Ayisyin / Ashé Cultural Arts Center.
"Dear NALAC Familia, I am transitioning out of my leadership role in the fall of 2022. I have worked at the National Association of Latino Arts and Cultures (NALAC) for twenty-four years. The experience of working with you to support and illuminate the creativity and cultural expressions of our communities has impacted my life"…
"The Music Man Foundation has a history of providing support to organizations advocating for positive changes in the arts, whether it be for increased public funding to arts programs, support for policy changes, the conducting or dissemination of new research, or increasing public will in support of the arts. We have partnered with select dedicated organizations working on a regional, statewide, or national level"…
From NASAA: "The State Arts Agency Legislative Appropriations Preview has released a report forecasting government funding for the arts for fiscal year 2023. The data reported was collected before most states began their new fiscal year on July 1, 2022"…
From the Kenneth Rainin Foundation: "When artist Ana Teresa Fernández first stepped inside the main studio and gallery of Creativity Explored she discovered magic…What emerged from Ana's initial visit was a collaborative project "Of Here From There | De Aquí Desde Allá," which is featured in the above video…