Introducing the 2022 GIA Conference Artists
Lady Pink was born in Ecuador, raised in NYC, and currently resides in the countryside north of the city. In 1979 she started writing graffiti and soon was well known as the only female capable of competing with the boys in the graffiti subculture. Pink painted subway trains from the years 1979-1985. In 1982 she had a starring role the motion picture
Wild Style
. That role and her other significant contributions to graffiti have made her a cult figure in the hip-hop subculture.
Today, Lady Pink continues to create new paintings on canvas that express her unique personal vision. She also shares her 30 years of experience with teens by holding mural workshops and actively lecturing to college students throughout the world.
Read her full bio here
.
Learn more about the 2022 GIA Conference: Converge/Transform, and
how to register here
.
Join us for the next Cultural Policy Action Lab Public Learning Series
Arts Education with Creative Generation
Wednesday, August 3 at 11am PDT | 2pm EDT
Each year the federal government and equivalent state and local departments of education spend millions of dollars on arts education programs, largely in program and formula based granting. Join Creative Generation to examine how BIPOC communities, and young people are shaping the structures for design, implementation and evaluation of arts programs and how policies for arts education and youth development can shape better community and youth outcomes.
Register here
.
Join us for the Participatory Grantmaking and Our Field Webinar
Tuesday, August 23 at 11am PDT | 2pm EDT
The grantmaking sector, particularly funders focused on justice and liberation, seek ways to support and partner with committees that are overlooked, underserved, and undervalued. While this is not a new concept, we are encouraged to see more funders discuss how and why they are leaning into participatory grantmaking as a strategy to further this aim while examining questions of who can activate power around resource distribution. In a 2019 article published by
Inside Philanthropy
, we learn more about the sector's response to the concept from Foundation Center (presently, Candid.), and others. Now three years later, what has changed? What are the benefits of power sharing practices, such as participatory grantmaking, and what are the narratives that we need to shift, or dismantle altogether, in order to practice more equitable grantmaking?
Join us on August 23, 2022, at 2p ET/11a PT to hear Geoffrey Banks (John D. and Catherine T. MacArthur Foundation), Vu Le (Nonprofit AF), and Celeste Smith (The Pittsburg Foundation) discuss not only the programs they are implementing and have piloted to keep participatory grantmaking practices at the forefront of their operations, but also the ways their work is serving to shift narratives around funding strategies and partnership.
Learn more and register here
.
The Latest from The GIA Reader
Champ Knecht, GIA's director of operations and finance, shares lessons learned as he prepared the unaudited fiscal year 2021 financial statements for the first board meeting of the year this past winter. In Unrealized Gains & Losses, Champ writes, "A couple of factors in our budgeting process emerged as opportunities I saw for us to do things differently. Clearer and better financial reporting will help us with evaluation and decision making throughout the fiscal year."
Read more here
.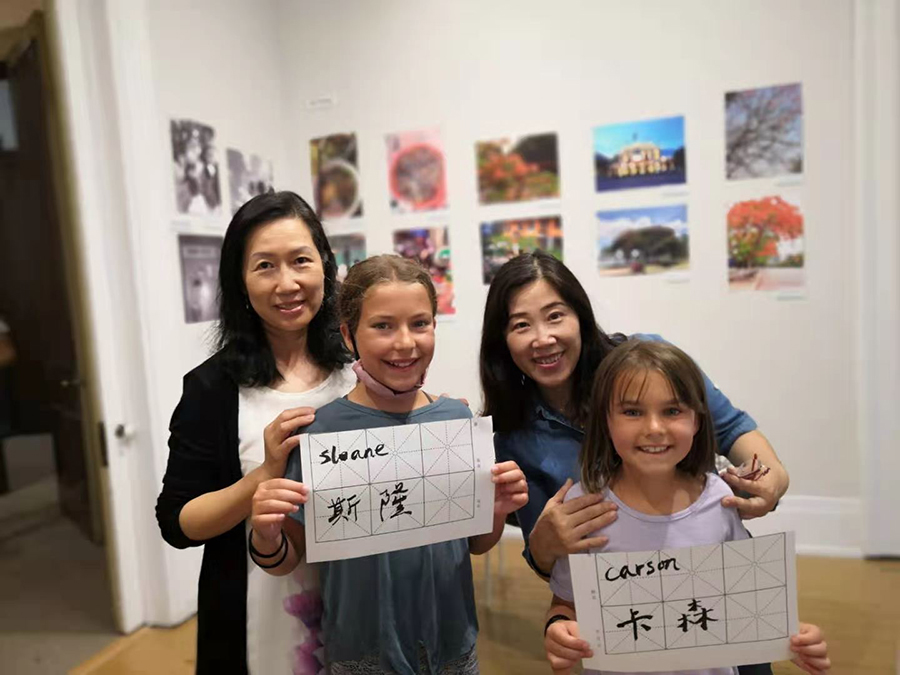 Image courtesy Asia Institute.
"Over the past few years, companies made it their mission to commit to diversifying their boards and fostering a more inclusive culture. But, with women holding just 24% of senior leadership positions globally, and white people making up almost 80% of the American workforce, there is still work to be done," said author Ashton Jackson for Make It Black. "That's why Lybra Clemons, chief diversity, inclusion and belonging officer at Twilio, works to build diverse representation at every level"…
"June 24th, 2022 was a dark day in our fight for liberation of Black bodies and for Black power," said Jasmine Williams for Interaction Institute for Social Change. "Reproductive justice is centrally linked to Black liberation: it is our right to know our bodies, make decisions about our bodies, and feel safe in our bodies. Self-determination has been challenged, disregarded, and disrespected. To my Black sisters, trans brothers, and gender-non-conforming kin: I rage with you, cry with you, and continue the work of building a world in service of our liberation with you today and all days"…
"Indigenous communities face multi-level hurdles to thriving in U.S. financial systems. First, communities are governed by both the U.S. and their tribal affiliations, which creates unique structures for each group. But laws harken back to a toxic mixture of treaties and broken promises, leaving many without the foundation for financial stability," said author Hadassah Patterson for Next City. "Adding to this are a hodge-podge of modern-day legislative gaps, policy bias and lack of access to financial services"…
From the National Endowment for the Arts, "This Arts Data Profile gives national and state-level estimates of artists in the workforce. The figures derive from American Community Survey (ACS) data covering 2015-2019. The ACS is conducted by the U.S. Census Bureau. State-level estimates are available for the total number of artists and for each individual type of artist (workers in any of 13 specific artist occupations)"…