2022 GIA Conference: Registration Begins Next Week
Registration for the 2022 GIA Conference: Converge/Transform opens next Tuesday, June 28!

Grantmakers in the Arts is thrilled to welcome you back to New York City– occupied Munsee Lenape, Wappinger, Canarsie, Lekawe, and Matinecock lands and hometown to GIA since 2018 (for our first in-person conference since Denver)! We believe the vibrance and creativity of the people of NYC keep us feeling, dreaming, and fighting for new futures. What can we make possible by gathering, attending to both grief and joy, and committed to moving forward together?

Join us October 6-12 as we reunite to reimagine the present and the future of arts and culture, featuring in-person, virtual, and off-site sessions as well as inspiring keynote presentations and performances. All GIA members are eligible for discounted conference registration. Be sure to take advantage of the early bird rate.
Tomorrow! Join us for the next Cultural Policy Action Lab Public Learning Series
Public Investment & Grantmaking
Wednesday, June 22 at 11am PDT | 2pm EDT
One of the most common and widely used public policy tools in the arts sector is grant-making investments in artists, cultural agencies and programs. Join Grantmakers in the Arts, and the National Association of State Arts Agencies to understand how granting policies can shift to support wider access and deeper self-determination for BIPOC and other intersectional communities. Featuring a discussion with panelists Ryan Koons (Maryland State Arts Council), Tariana Navas-Nieves (Denver Arts & Venues), and Michael J. Bobbit (Mass Cultural Council) moderated by GIA President Eddie Torres and GIA Board Vice Chair Pam Breaux (National Assembly of State Arts Agencies).
And, if you missed last week's session, be sure to
catch the recording here
!
Register for upcoming sessions here
.
Tomorrow! Rockefeller Philanthropy Advisors Philanthropy Webinar
Know Your Operating Archetype
Wednesday, June 22 at 9am PDT | 12pm EDT
Join the Rockefeller Philanthropy Advisors on June 22 to learn more about this new analytical framework with input from dozens of foundations and nonprofit partners around the world as part of the Theory of the Foundation learning collaborative. Speakers include Melissa Berman (RPA), Richard Tate (California Wellness Foundation), Georgia Pessoa (Humanize Institute), and Renee Karibi-Whyte (RPA).
Register for the free webinar here
.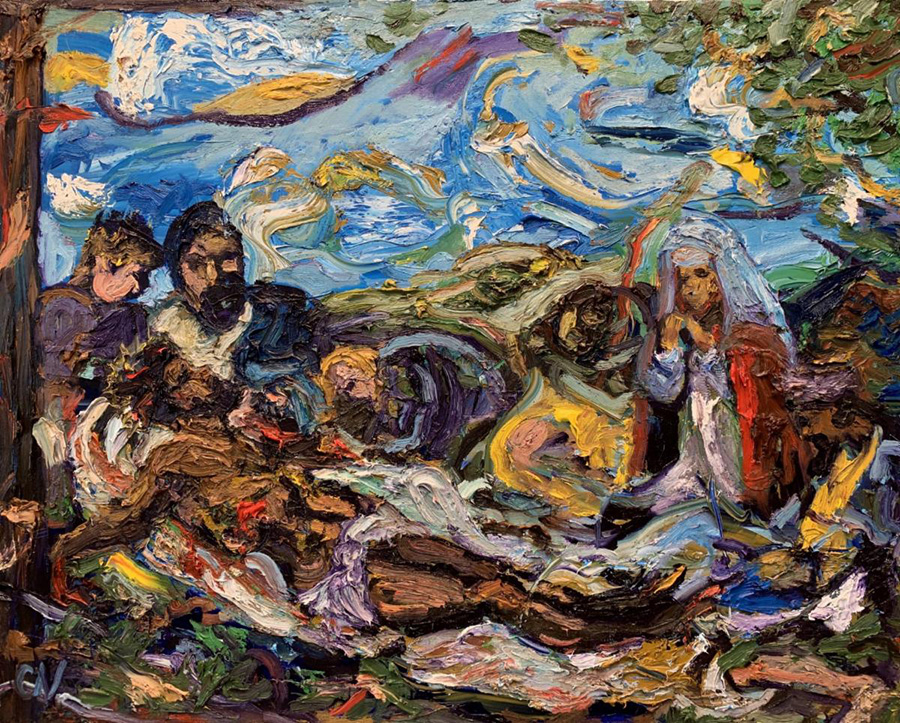 Image courtesy of ArtsBuild.
A Philanthropic Partnership for Black Communities and Candid, "are engaging in a multi-year partnership that leverages Candid's data collections and ABFE's subject matter expertise to explore Black leadership in the social sector"…
A new episode from the podcast Hope and Dread entitled, "Are You Sitting Uncomfortably?" is available to stream now. Guest include Roxanne Gay, Maya Benton, Tiffany Sia, and more…
Join the MacArthur Foundation in partnership with the Christensen Fund, Doris Duke Charitable Foundation, and the Pop Culture Collaborative for, "a funder briefing featuring IllumiNative, a new initiative elevating Native stories, voices & issues," on June 21 at 1pm EDT…
Rockefeller Philanthropy Advisors presents Operating Archetypes Webinar on June 22 at 12pm EDT. The event will focus on "[learning] more about this new analytical framework, developed by Rockefeller Philanthropy Advisors' (RPA) with input from dozens of foundations and nonprofit partners around the world as part of the Theory of the Foundation learning collaborative"…