New Podcast! Racial Equity Coding Project: The Necessity of Nuance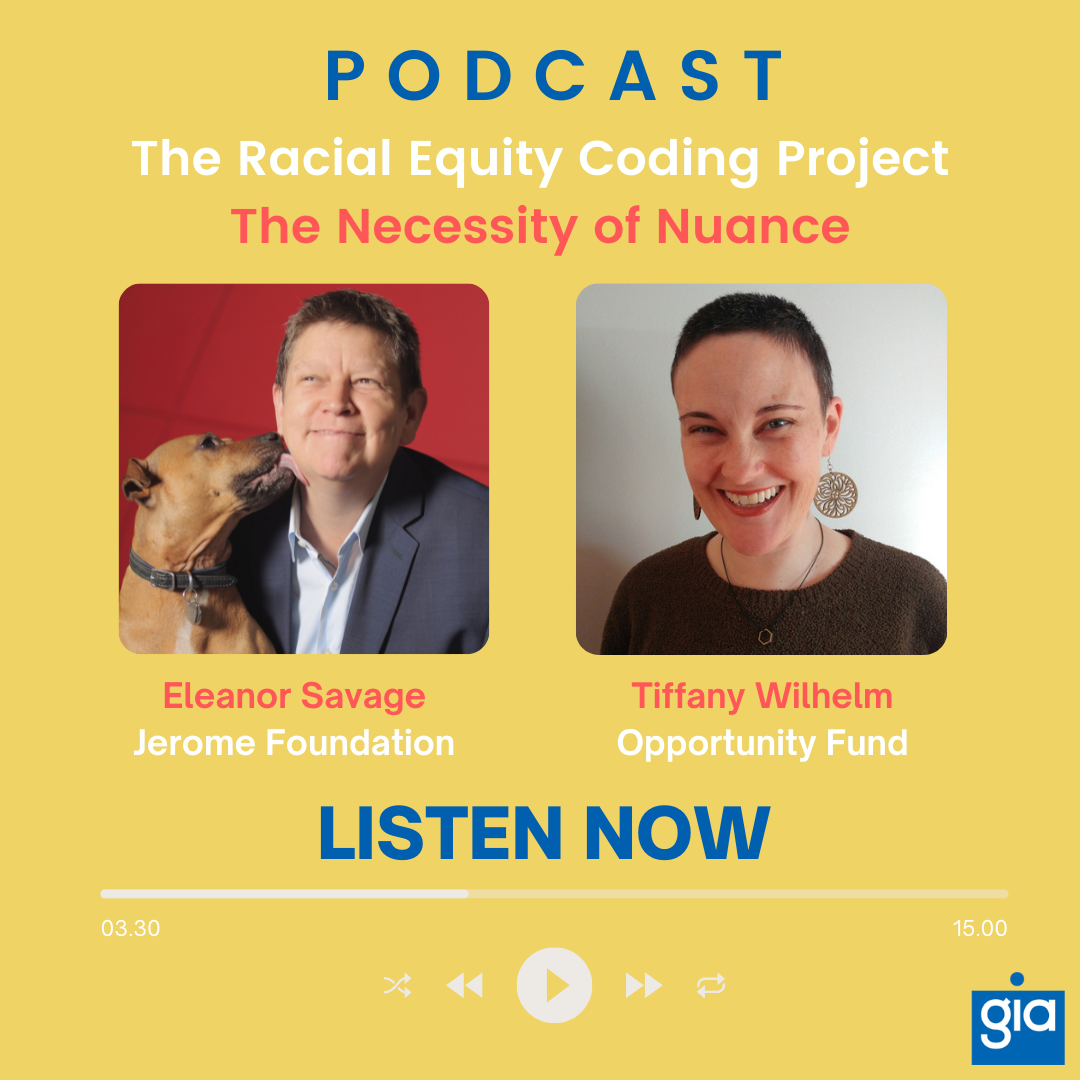 In the second episode of our three-part series, we are glad to be joined by Eleanor Savage (Jerome Foundation) and Tiffany Wilhelm (Opportunity Fund). They discuss their experience with the Racial Equity Coding Project's "By, For, and About" Framework, and the importance of including nuance in the process.
Click here to listen
.
GIA is Seeking Web Consultant
Grantmakers in the Arts seeks a consulting partner for a combination of one-time design work, staff training, and ongoing development and maintenance work on our Drupal-based website, the registration forms, and member emails that interact with our Civi Customer Relationship Management database.
See the Request for Proposal and how to submit here
.
Join us for the Disability Justice for Individual Artists: Cap, SNAP, Solution Webinar
Tuesday, May 31 at 11am PDT | 2pm EDT
Join us on Tuesday, May 31 for a continued conversation about disability justice and arts funding. We'll be joined by Revecca Torres (BACKBONES), Laura Poppiti (Center for Cultural Innovation), and Alex Nock (Penn Hill Group) who will build on the conversation from our 2021 webinar on disability justice, which offered discussion on best practices when funding and supporting artists with disabilities. As the sector continues to develop and pivot towards transformational change, we were reminded that our work must be "guided by those most impacted by systems of oppression." But we know that change can only be as transformational as policy and federal law will allow.
Learn more and register here
.
Recommendations for Documentary Impact Funders
Join Media Impact Funders for a Member Briefing, "Recommendations for documentary impact funders," on May 24 at 10am PDT / 1pm EDT. Speakers will share recommendations coming out of the Perspective Fund grantee gatherings, held over the past two years, focused on strengthening and innovating different aspects of the impact ecosystem and what funders can do to elevate their support "beyond the check."
The hour-long zoom meeting will feature Denae Peters (Perspective Fund), Daniel Forkkio (Represent Justice), and Shaady Salehi (Trust-based Philanthropy Project). It is open to all funders.
Learn more and register here
.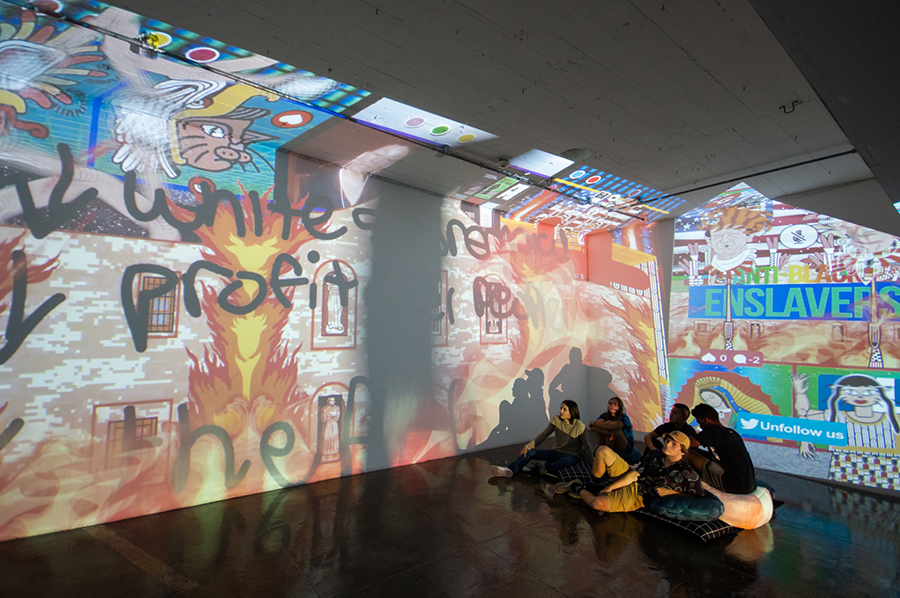 Image courtesy Artpace San Antonio.
From Exponent Philanthropy: "Building trust has been a key part of philanthropy for years for lean funders. Nevertheless, since the start of the COVID-19 pandemic in 2020, trust and strong relationships have taken on an even greater significance"…
The Ford Foundation has released a report that, "offers a roadmap to reimagine recovery"…
NeuroArts Blueprint has released a new report that explains, "how to grow and share the scientific knowledge showing art to be an extraordinary tool for promoting health and wellbeing in individuals and communities"…
"To create a just and pluralist society, we need to reimagine systems and transform culture"…
"Drive across the Midwest and you'll find cities and interstates peppered with anti-abortion billboards," said author Cinnamon Janzer. Thus stemmed the Minnesota Billboard Project, born from a, "St. Paul couple [who] decided to take countering the anti-choice messaging into their own hands"…
From Bloomberg, "We believe art has the power to help address pressing issues and start meaningful conversations on everything from gun violence and inequality, to food access, the environment, and more"…