New Podcast! GIA SFIA: What's New for 2022?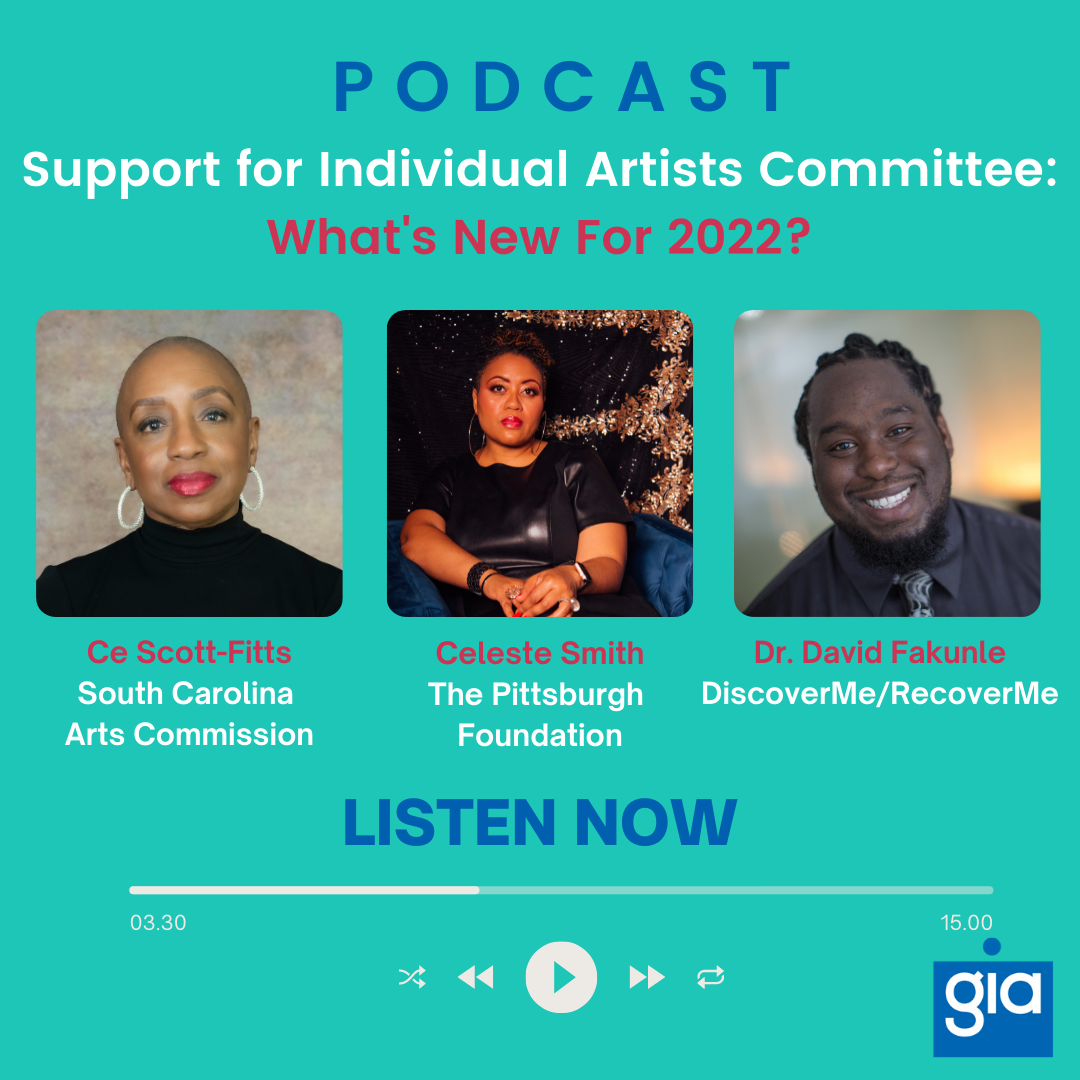 In this podcast, the GIA Support for Individual Artist Committee (SFIA) co-chairs Ce Scott-Fitts (South Carolina Arts Commission) and Celeste Smith (The Pittsburgh Foundation) — alongside Dr. David Fakunle (DiscoverMe/RecoverMe) — will give you a snapshot of what the committee has been working on, and what you can look forward to for this year.
Click here to listen
.
Don't Miss Out! Register for our July Racial Equity Workshop Series
July 12, 14, 19, & 21 at 10:30am PDT | 1:30pm EDT
Our 2022 Racial Equity in Arts Funding Workshops are filling up fast! February and March we're full to capacity and led to some great collaborative learning. If you missed out on those, you are in luck! A few seats are still available to join us in the July series.
Don't miss out, these seats will go fast!
See full details and register here today
.
GIA is Seeking Web Consultant
Grantmakers in the Arts seeks a consulting partner for a combination of one-time design work, staff training, and ongoing development and maintenance work on our Drupal-based website, the registration forms, and member emails that interact with our Civi Customer Relationship Management database.
See the Request for Proposal and how to submit here
.
Join us for the Disability Justice for Individual Artists: Cap, SNAP, Solution Webinar
Tuesday, May 31 at 11am PDT | 2pm EDT
Join us on Tuesday, May 31 for a continued conversation about disability justice and arts funding. We'll be joined by Revecca Torres (BACKBONES), Laura Poppiti (Center for Cultural Innovation), and Alex Nock (Penn Hill Group) who will build on the conversation from our 2021 webinar on disability justice, which offered discussion on best practices when funding and supporting artists with disabilities. As the sector continues to develop and pivot towards transformational change, we were reminded that our work must be "guided by those most impacted by systems of oppression." But we know that change can only be as transformational as policy and federal law will allow.
Learn more and register here
.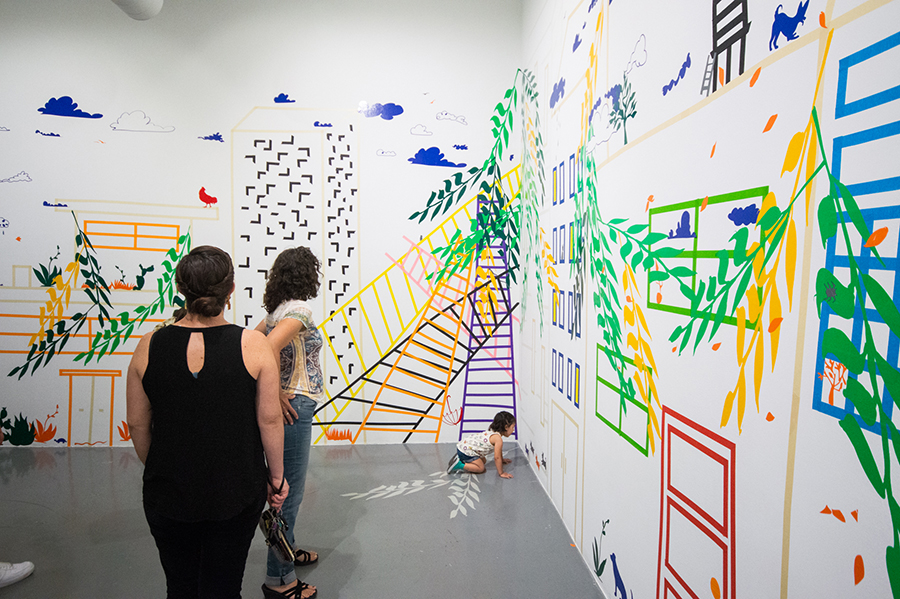 Image courtesy Magik Theatre.
The Mellon Foundation has partnered with Centro de Economía Creativa for, "a newly launched $8 million cultural employment initiative created to facilitate stable employment opportunities for artists while strengthening the administrative bandwidth of community-based cultural organizations across Puerto Rico"…
From JPMorgan Chase: "New JPMorgan Chase PolicyCenter brief recommends asset and income restriction reforms"…
"Today, Congresswoman Barbara Lee introduced the Advancing Equity Through the Arts and Humanities Act to acknowledge the role that arts and humanities play in dismantling systemic racism in the United States"…
From Bloomberg, "We believe art has the power to help address pressing issues and start meaningful conversations on everything from gun violence and inequality, to food access, the environment, and more"…
Amy Sherald, the artist behind the 2020 Vanity Fair cover portrait of Breonna Taylor, announced a donation of, "$1 million to start the Brandeis Law School's Breonna Taylor Legacy Fellowship and the Breonna Taylor Legacy Scholarship for undergraduates"…
The Human Rights Funders Network hosts an Introduction to Social Justice Investing on May 10 at 10am PDT/1pm EDT…